It's time to start getting excited about Fall cocktails by fire light, hot toddy walks in the park and spiked apple ciders on the stoop with friends! Pumpkin spice, cranberry, pear and maple flavors shaken or stirred into bourbon, whisky and rye, and apple cider spins on our favorite cocktails for Thanksgiving and Halloween parties.
It's the tastiest time of year and I've picked a few of my Fall favorite cocktail recipes, as well as a few from some of my favorite cocktail chefs who's recipes I adore. Help yourself to these elegant Fall cocktails!
1. The White Pumpkin Cocktail
Want to keep Halloween classy? Try this elegant little vanilla, honey, pumpkin-spiced White Pumpkin Cocktail at your next cocktail party. I suggest using a simple, seasonal, flowery wisp for a garnish with this cocktail. Just something delicate in the tones of Fall.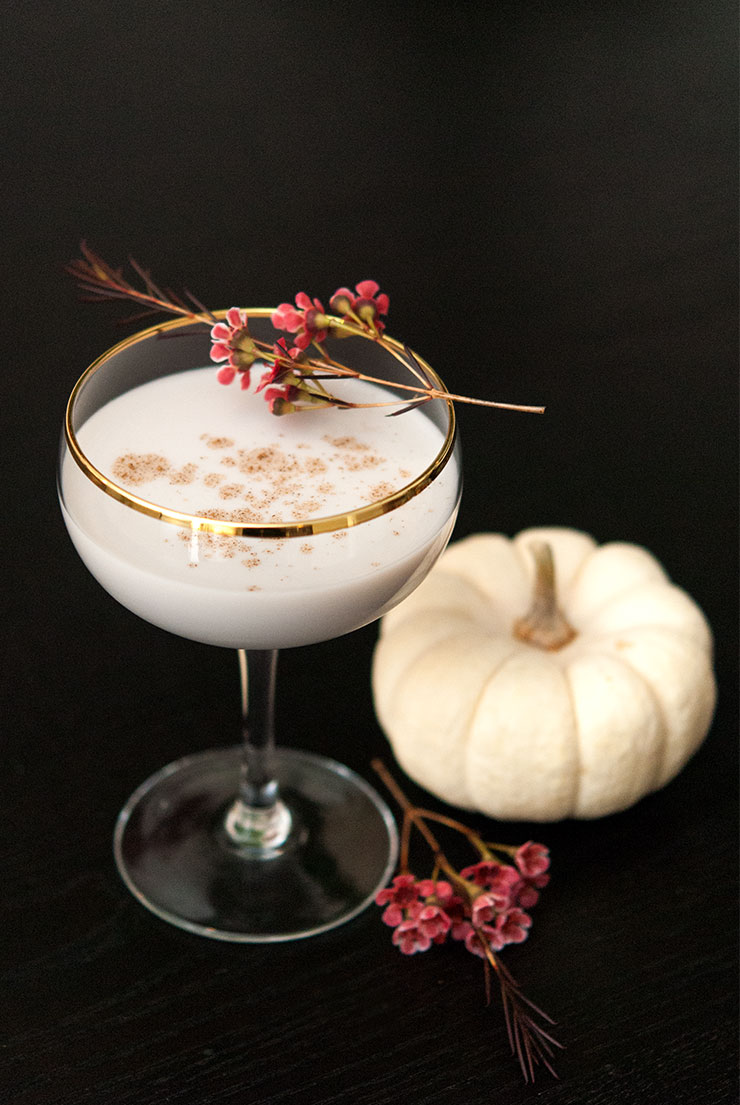 2. The Fall Gin & Tonic
This gorgeous Fall Gin & Tonic cocktail from Gastronom is made with apple-infused London Dry Gin. A perfectly seasonal twist on a classic cocktail everyone will love!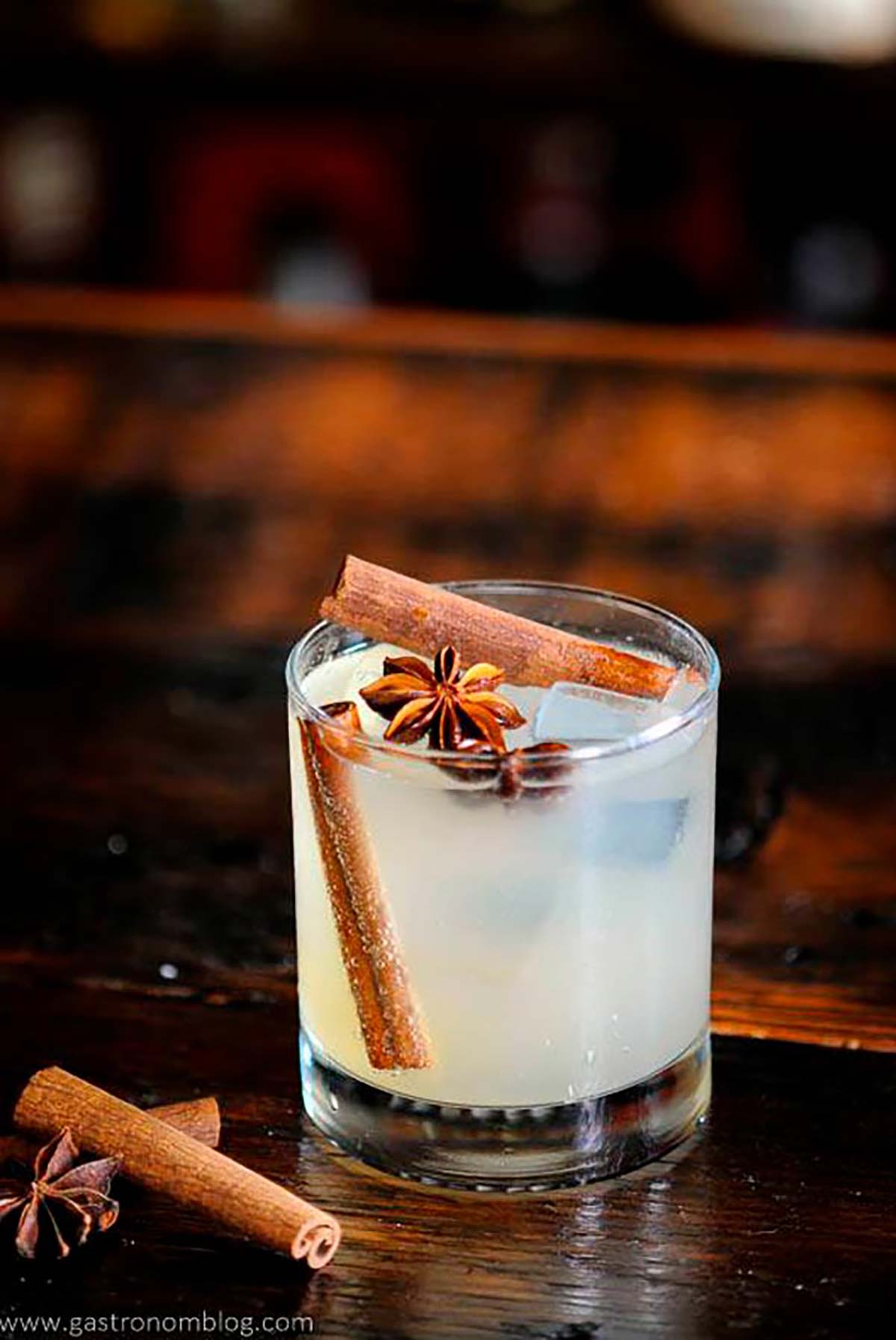 3. The Constant Comment Hot Toddy
This Constant Comment Hot Toddy is not a traditional recipe. Usually, a Hot Toddy calls for a tea like Earl Grey or Chamomile – and some don't include tea at all. I use Constant Comment for my tea and it's so much better than any other tea for a Hot Toddy!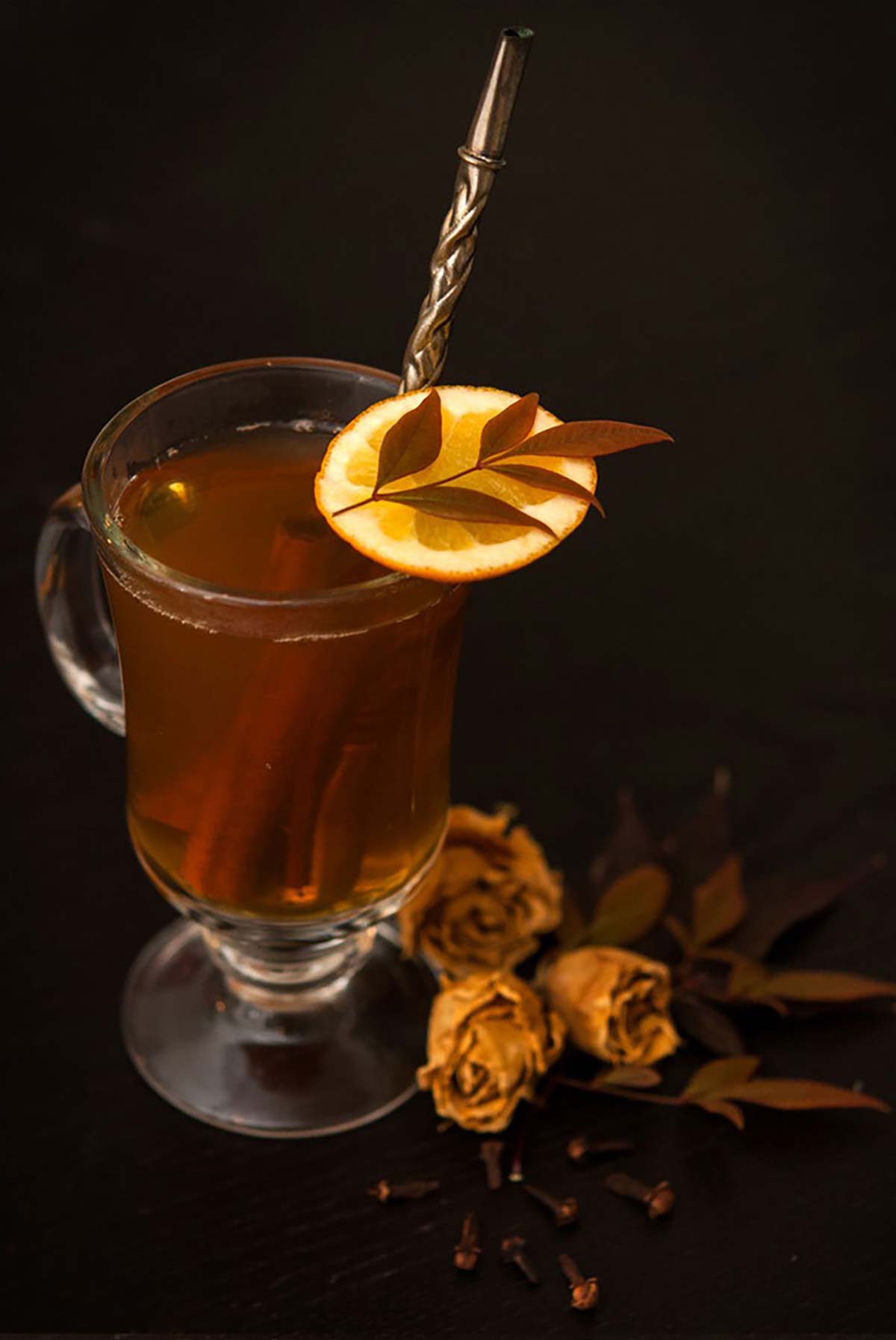 4. The Apple Butter Old Fashioned
The Apple Butter Old Fashioned Cocktail from Simply Happy Foodie is a delicious Fall or Winter cocktail that is made with real apple butter, bourbon, apple cider and a few shakes of bitters. What could be more tempting on a crisp evening by the fire?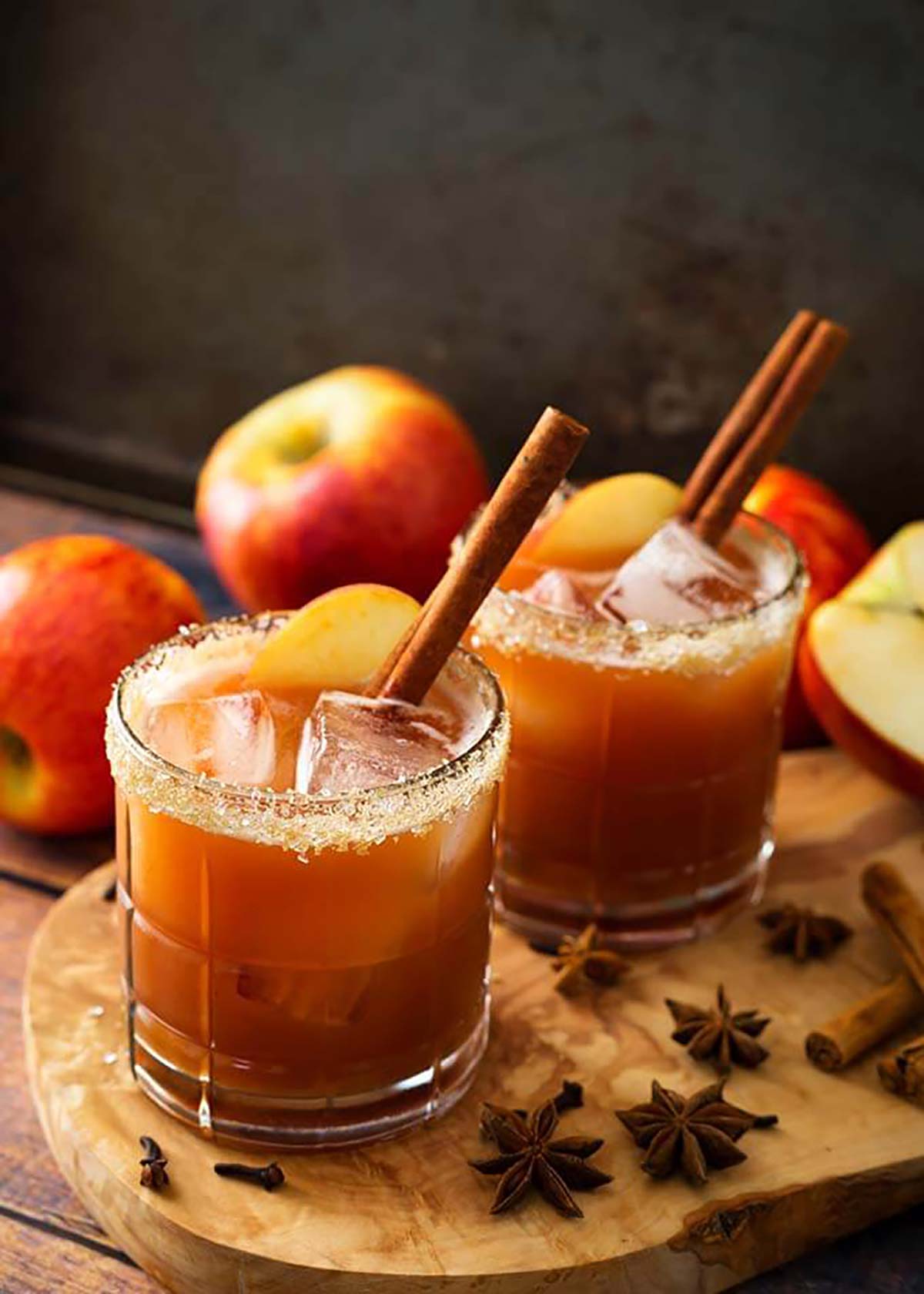 5. The "Blackberry Raven" Lambrusco Cocktail
This "Blackberry Raven" Lambrusco Cocktail is a little sparkly, a little sweet and perfect for a spooky Halloween signature! I suggest using either a single black berry, blackberry and lychee, or if you want your cocktail to have an aromatic flair, add a little fresh eucalyptus garnish like I've done.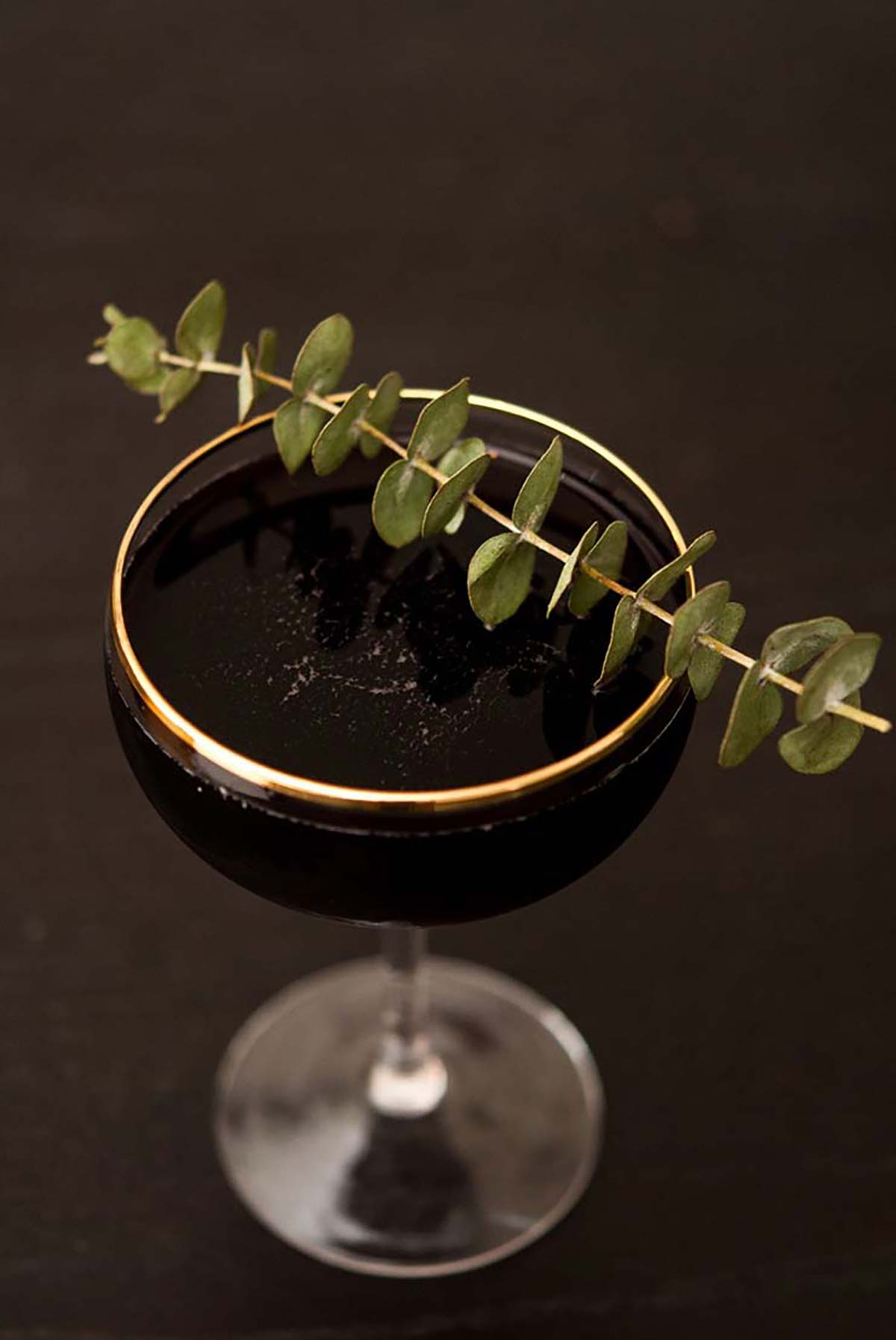 6. Maple Old Fashioned
The classic Old Fashioned cocktail gets a fall & winter twist with some maple syrup in this Maple Old Fashioned from Sidewalk Shoes. So perfectly balanced and so delicious! With only 3 ingredients, whisky, maple and lemon, it's a perfectly simple, truly elegant Autumn night cap.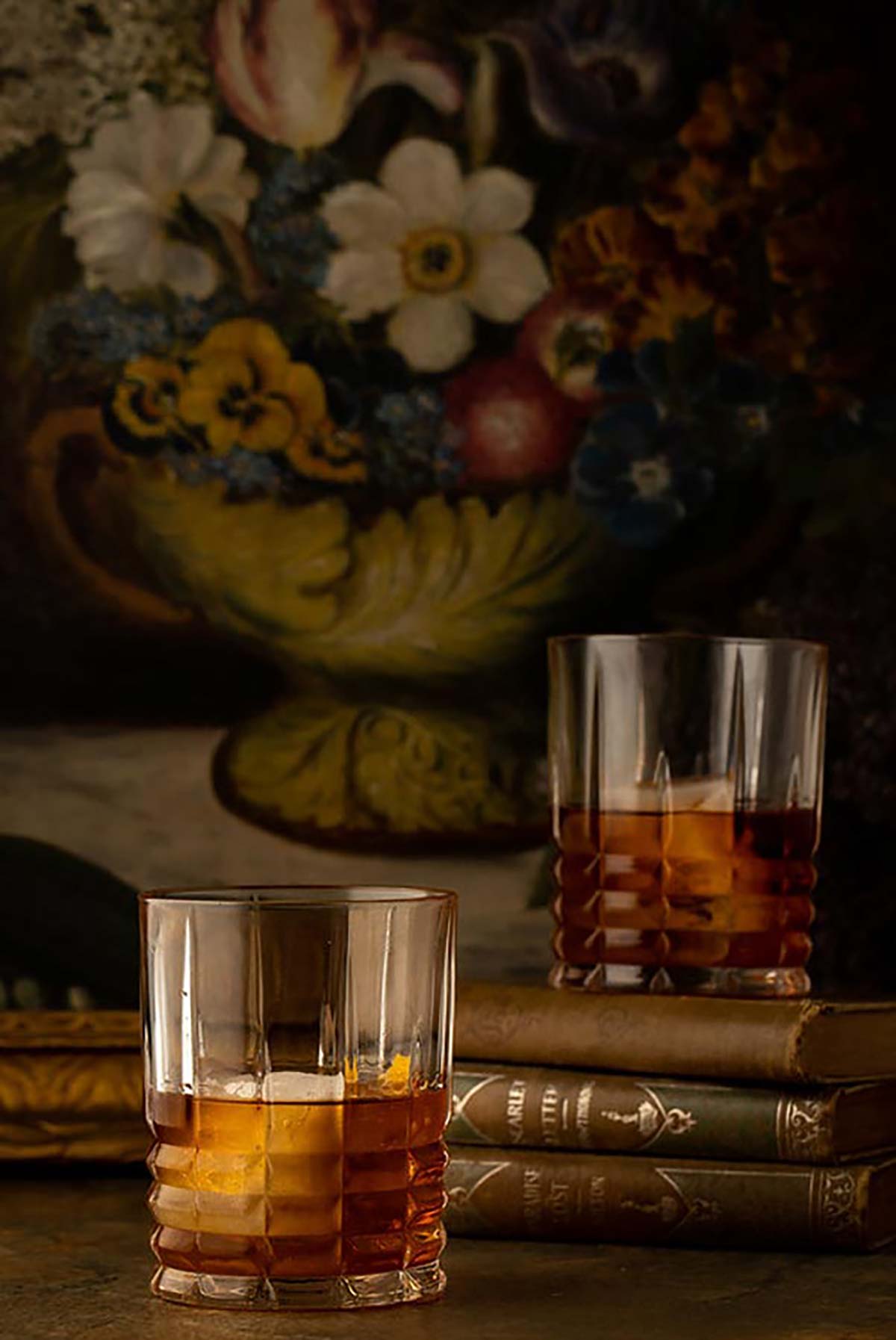 7. The "Candy Corn" Cocktail
If you want to serve fancy cocktails at your halloween party this year, give this sweet little Butterscotch Candy Corn Cocktail a shake! If you'd like to make this beautiful garnish yourself, you'll just need a lovely dry rose and a few other dry accent flowers. Simply pierce them through with your cocktail pin.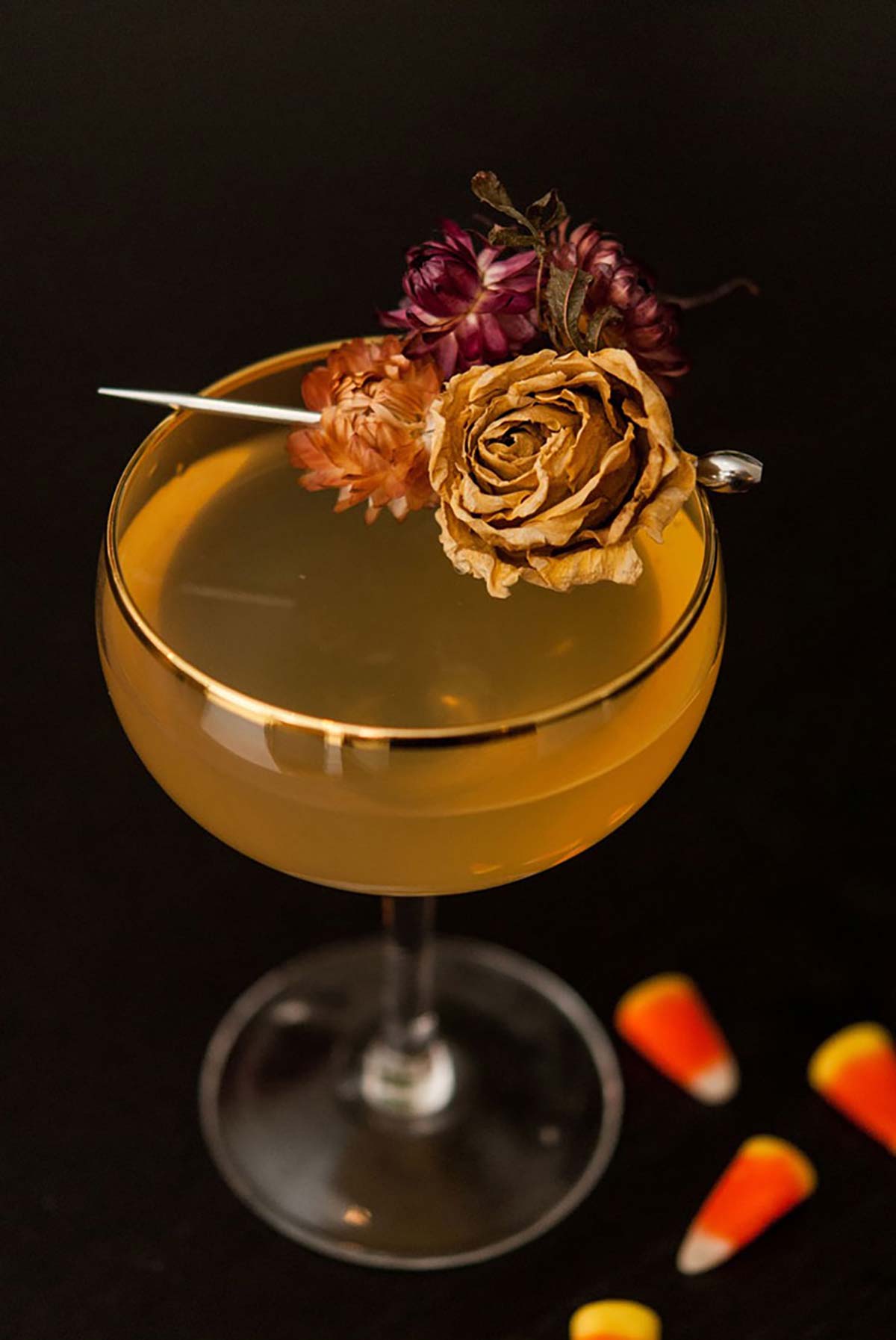 8. Apple Pear Martini
This Apple Pear Martini from Crowded Kitchen is Fall in a cocktail! Apple cider, pear vodka, and fresh apple and pear juice make this martini taste just like apple pie!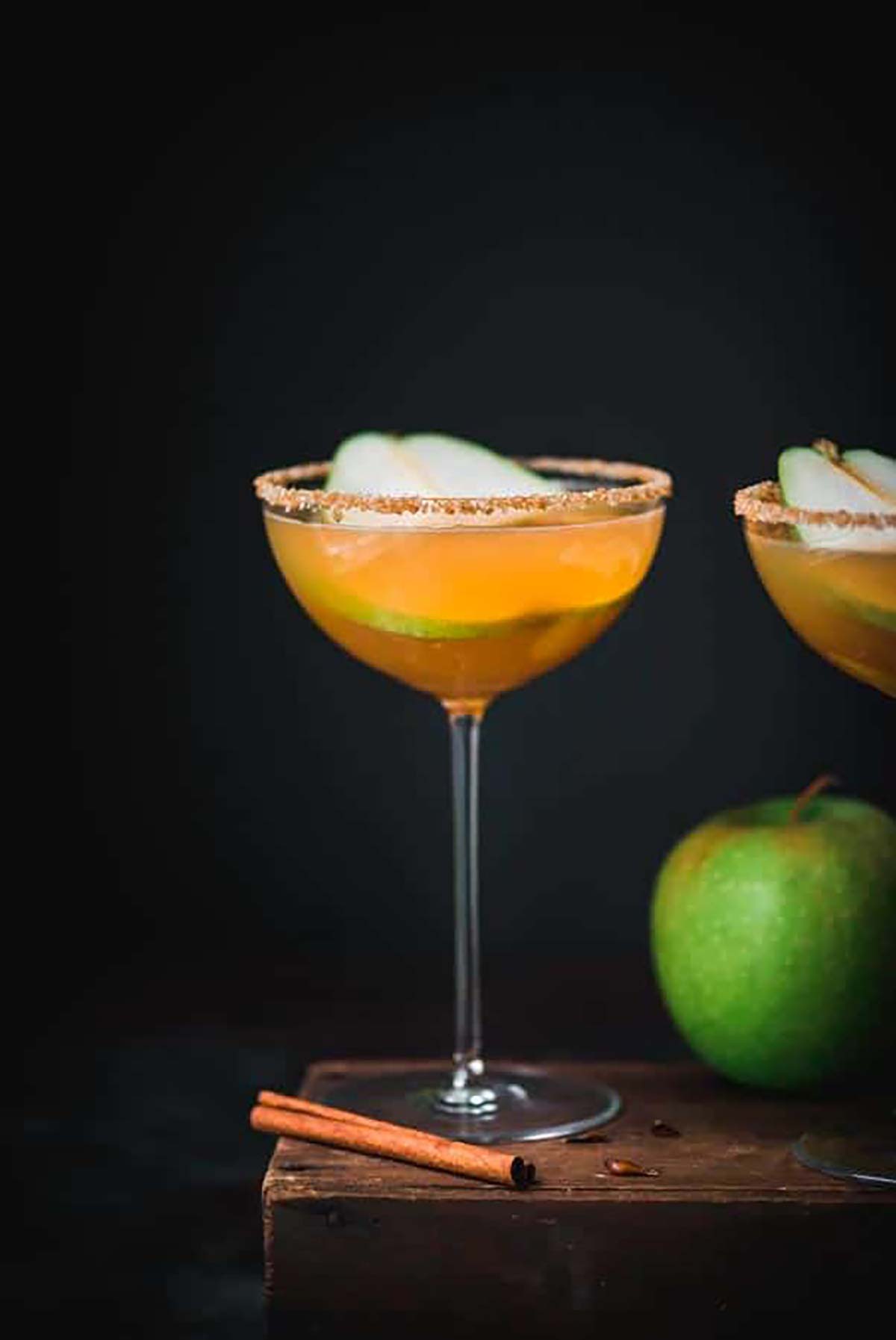 9. The "Tangerine Daisy" Cocktail
This medicinal little Tangerine Daisy Whisky Cocktail is perfect for when you're craving a hot toddy, but your fever is a little too high. It's citrusy, a little sweet and a little sparkly.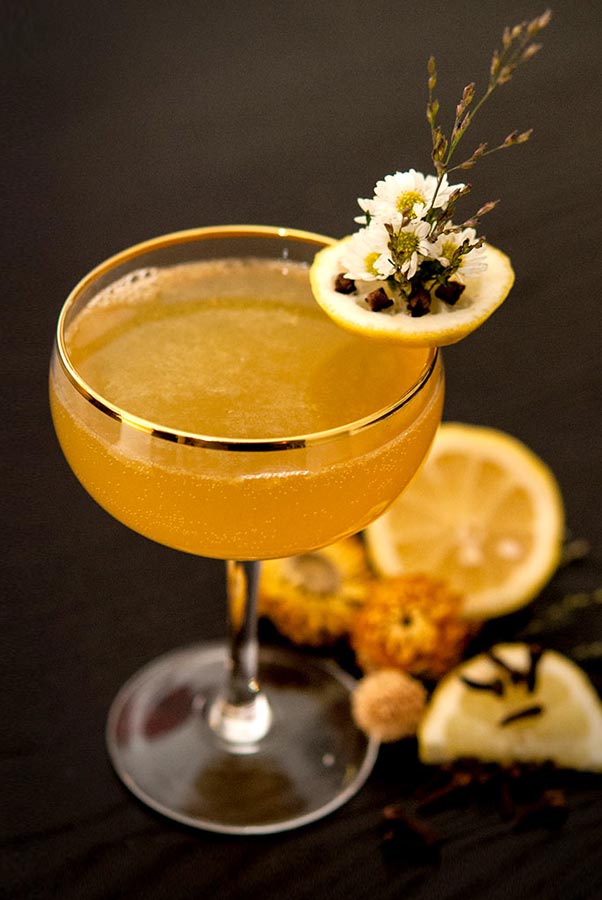 10. A Bourbon Apple Cider Cocktail
This tasty Bourbon Apple Cider cocktail from Neighbor Food is made with bourbon, apple cider and a cinnamon simple syrup that so easy to make, and perfect for your elegant Autumn cocktail parties.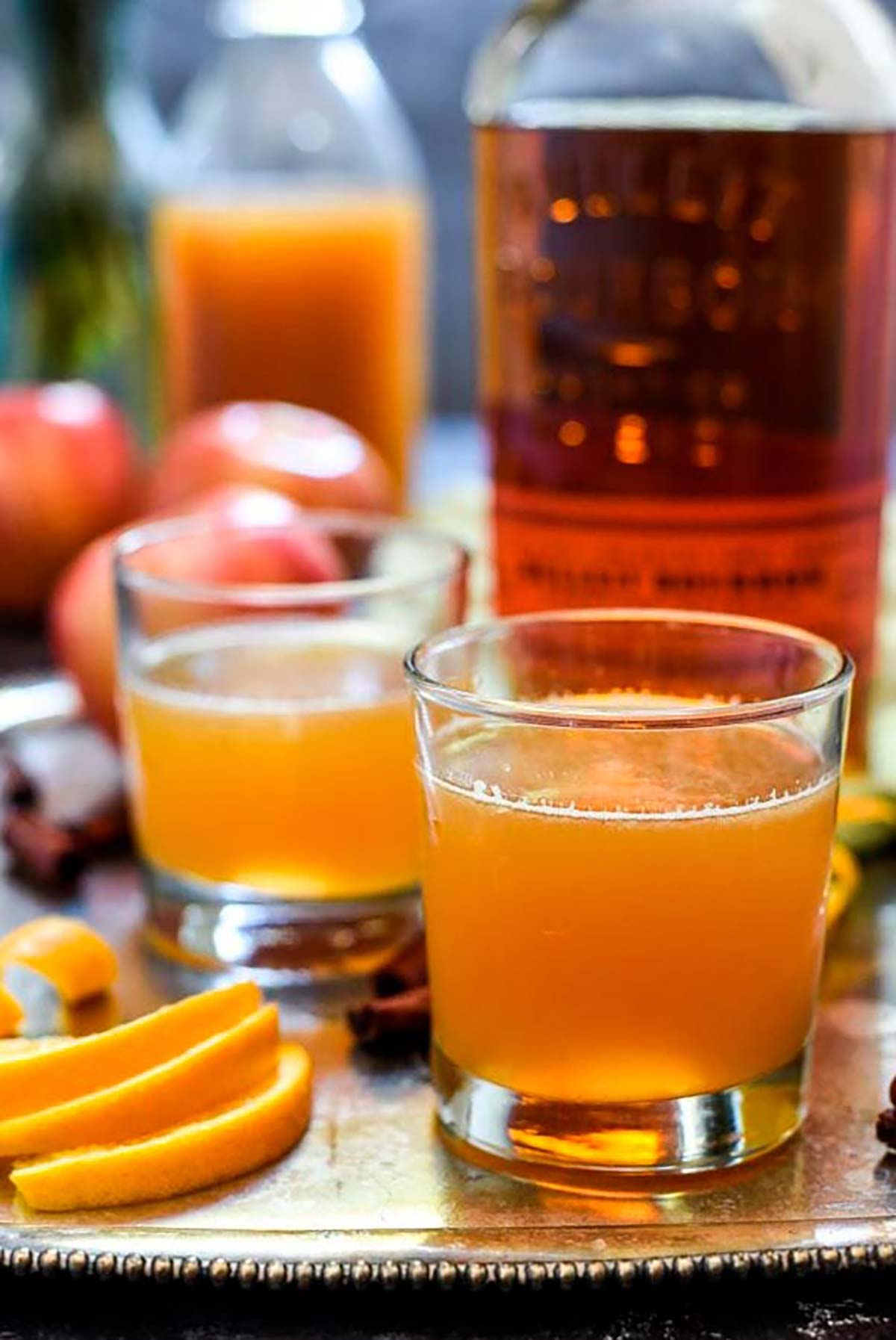 11. The "Phantom Love Song" Sake Cocktail
This eerily romantic Phantom Love Song Sake Cocktail is essentially a French Gimlet that's smoother, more delicate and perfect for an elegant Halloween party!  Garnish this cocktail with Ghost berries! They're in season in late September and October, and make the most gorgeous Halloween "ghostly" garnish!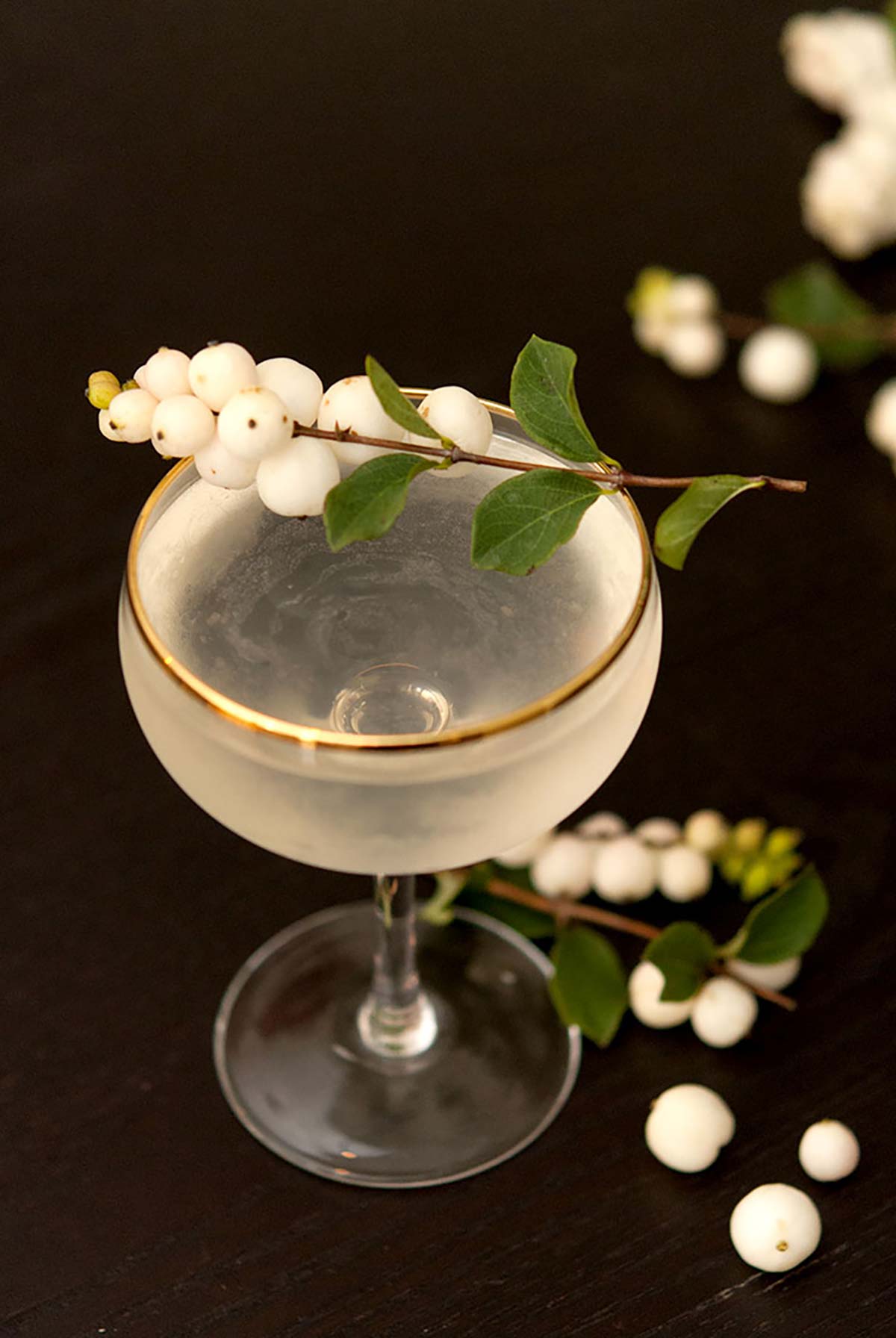 12. The Cranberry Moscow Mule
This Cranberry Moscow Mule from Happy Kitchen is the perfect holiday cocktail recipe, be it Thanksgiving, Christmas or 4th of July! Easy to put together, easy to tweak, fun to drink and so delicious! Non-alcoholic version provided.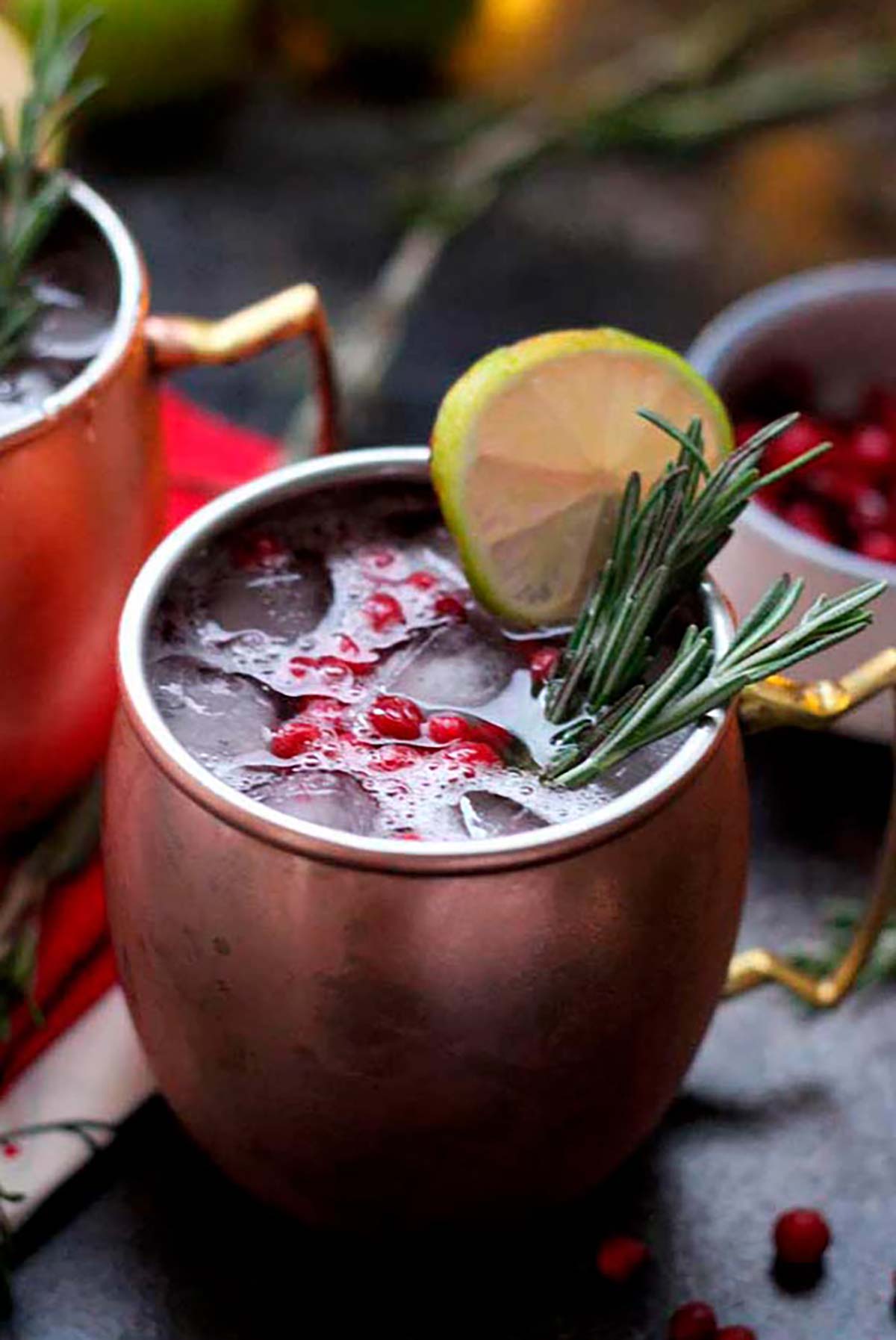 13. The "September Heatwave" Cocktail
If you like your whisky cocktails with a peachy, lemon sweetness and a spicy edge, you'll love this "September Heatwave" Cocktail!  I used crushed red pepper to give this tasty little cocktail the perfect spicy zing!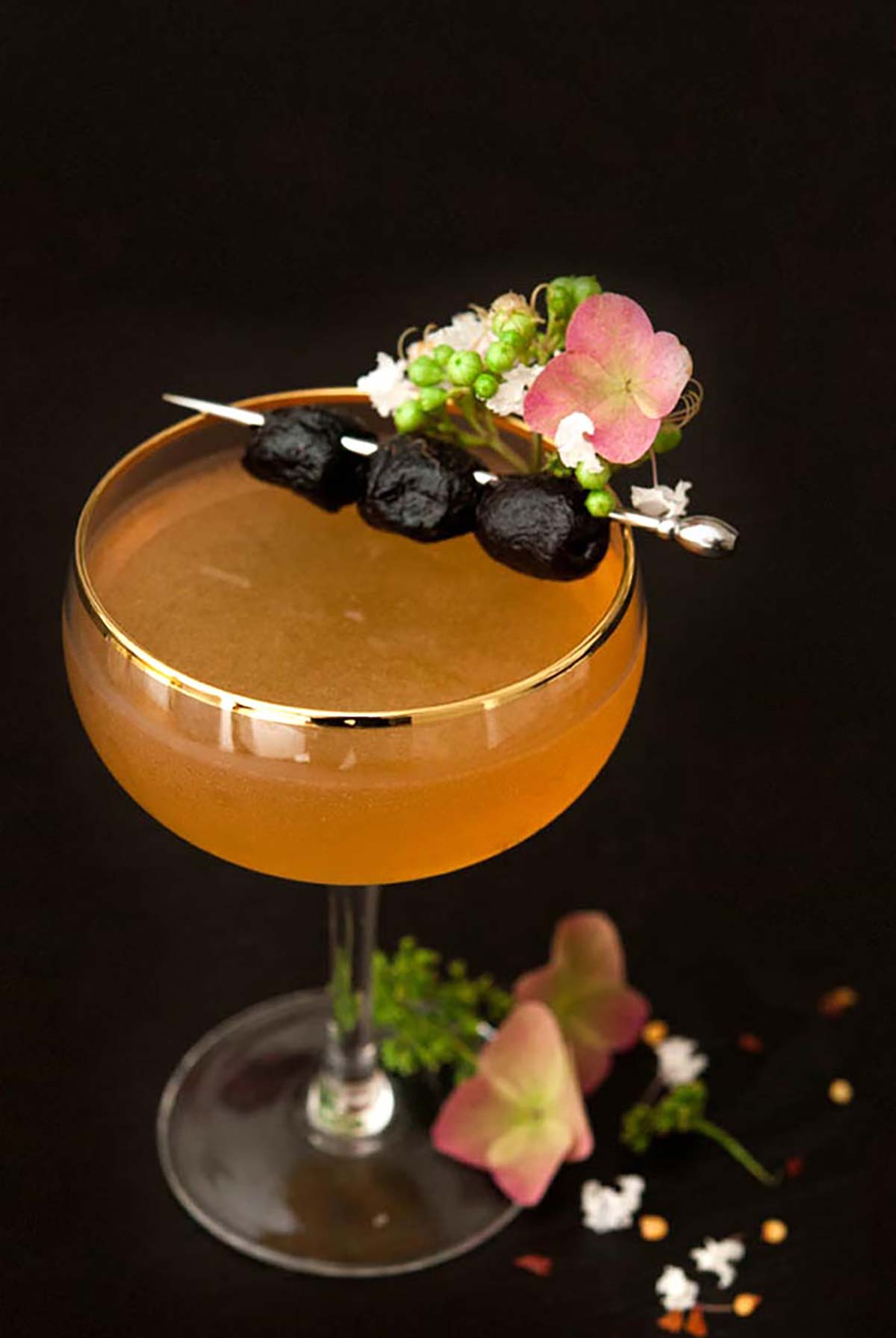 14. The Pumpkin Pie Martini
This rich, smooth and creamy Pumpkin Pie Martini from Happy Life Blog is a deliciously drinkable version of your favorite Fall pie. You'll love the familiar notes of pumpkin pie spice and cinnamon as well as the "graham cracker" crusted rim.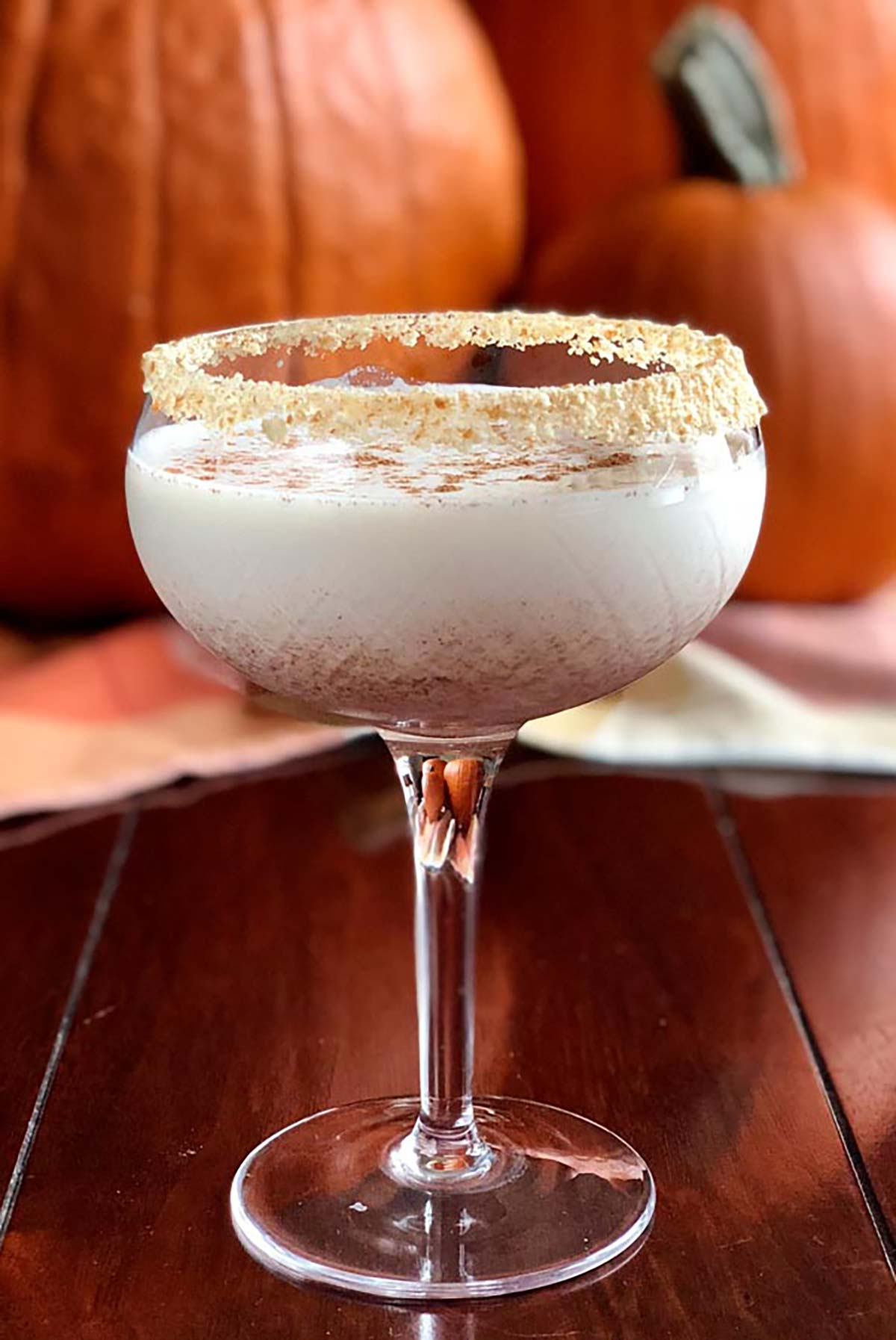 15. The Autumn-Spiced Hibiscus Whisky Cocktail
This Autumn-spiced hibiscus whisky cocktail is enchanted with your favorite Fall spices and that magical, magenta, cranberry-like hibiscus essence. With only 6 ingredients; cinnamon, clove, hibiscus tea, sugar, whisky and maraschino liqueur, you'll adore this original, sensually colored and perfectly spiced Autumn cocktail.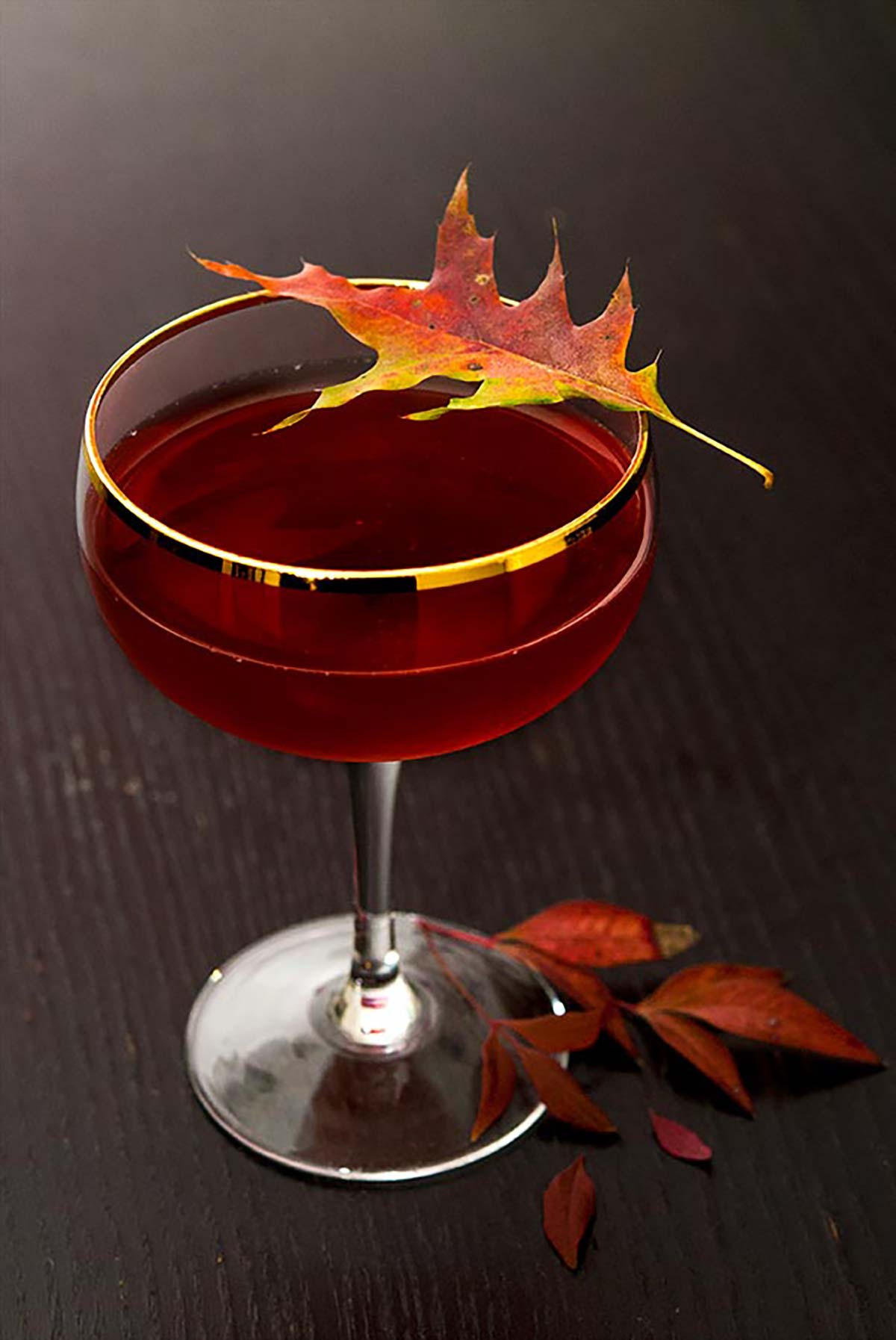 16. The Sage & Fig Cocktail
Make the most of fig season with this enchanting Sage & Fig Cocktail from Burrata and Bubbles. With white rum, Grand Marnier, a beautiful color and hint of sage, this elegant cocktail makes such an original Autumn cocktail party signature.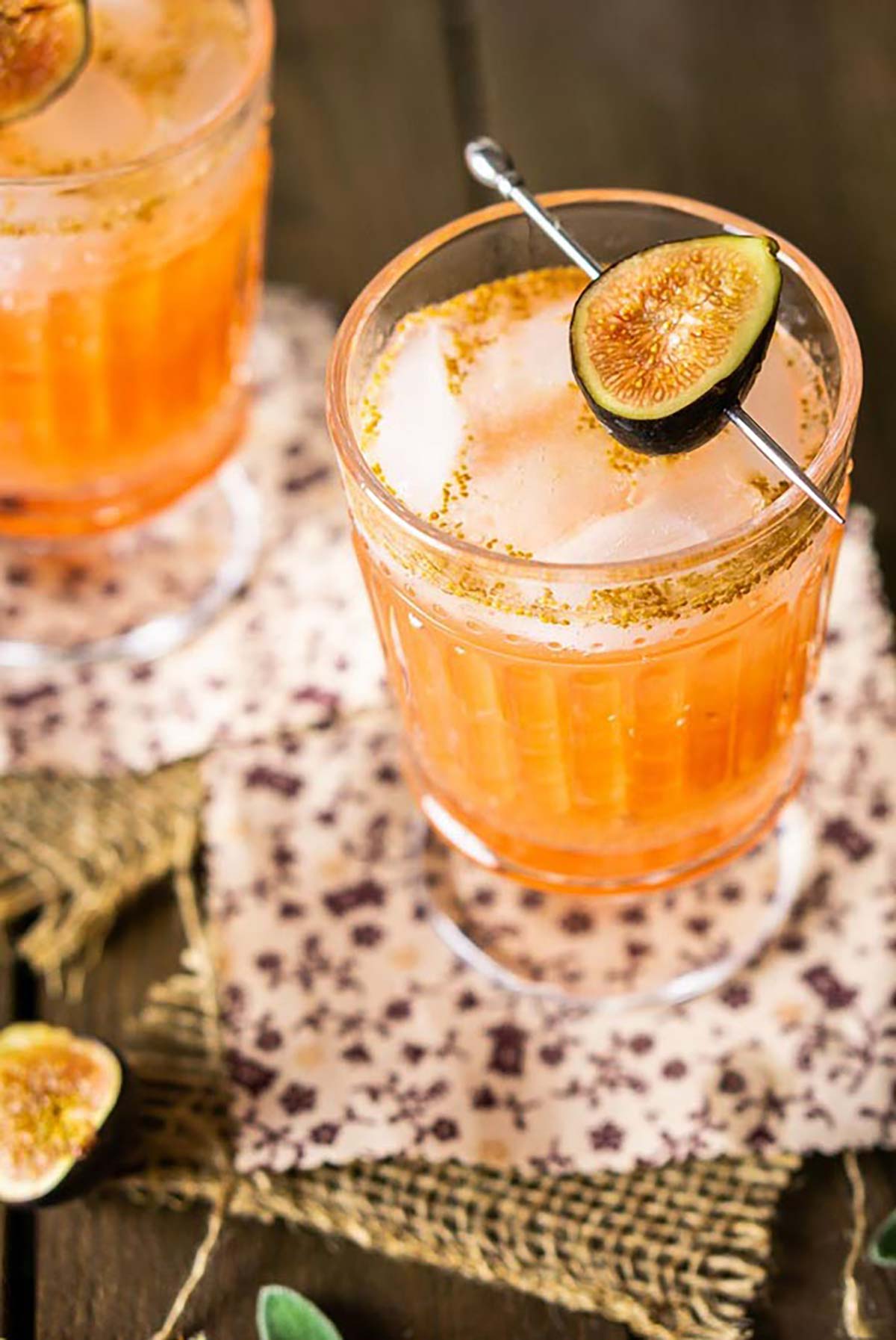 17. The "Autumn Afternoon" Whisky Cocktail
This Autumn Afternoon Whisky Cocktail is like an orchard of apples and oranges on a crispy, sunny afternoon, made with rye, hard apple cider, Grand Marnier and cinnamon.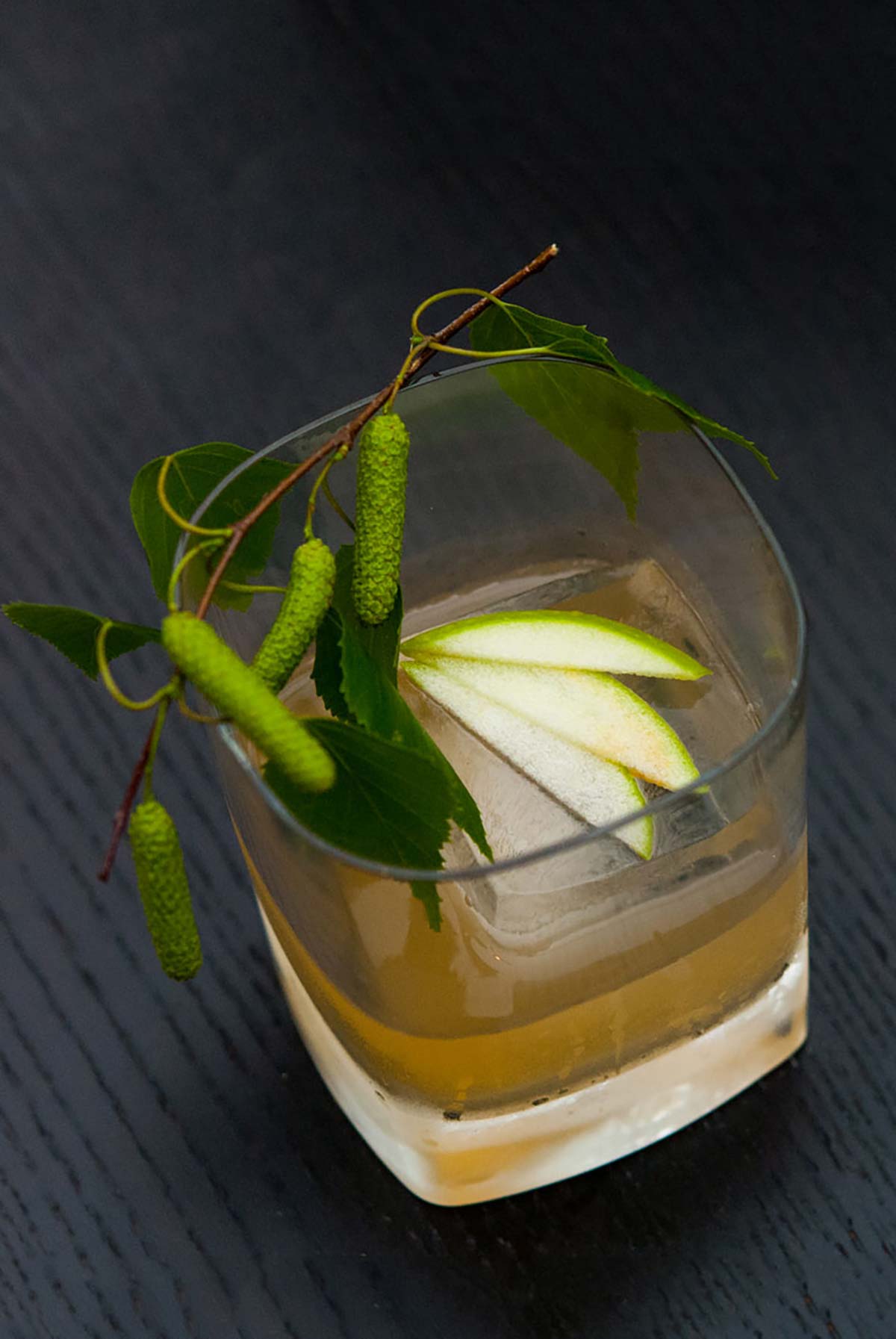 18. The Cranberry Whisky Sour
This lovely Cranberry Whisky Sour cocktail from The Spicy Apron is an elegant, Autumn version of a whisky sour, perfect for sipping by the camp fire or serving at your next cozy cocktail party.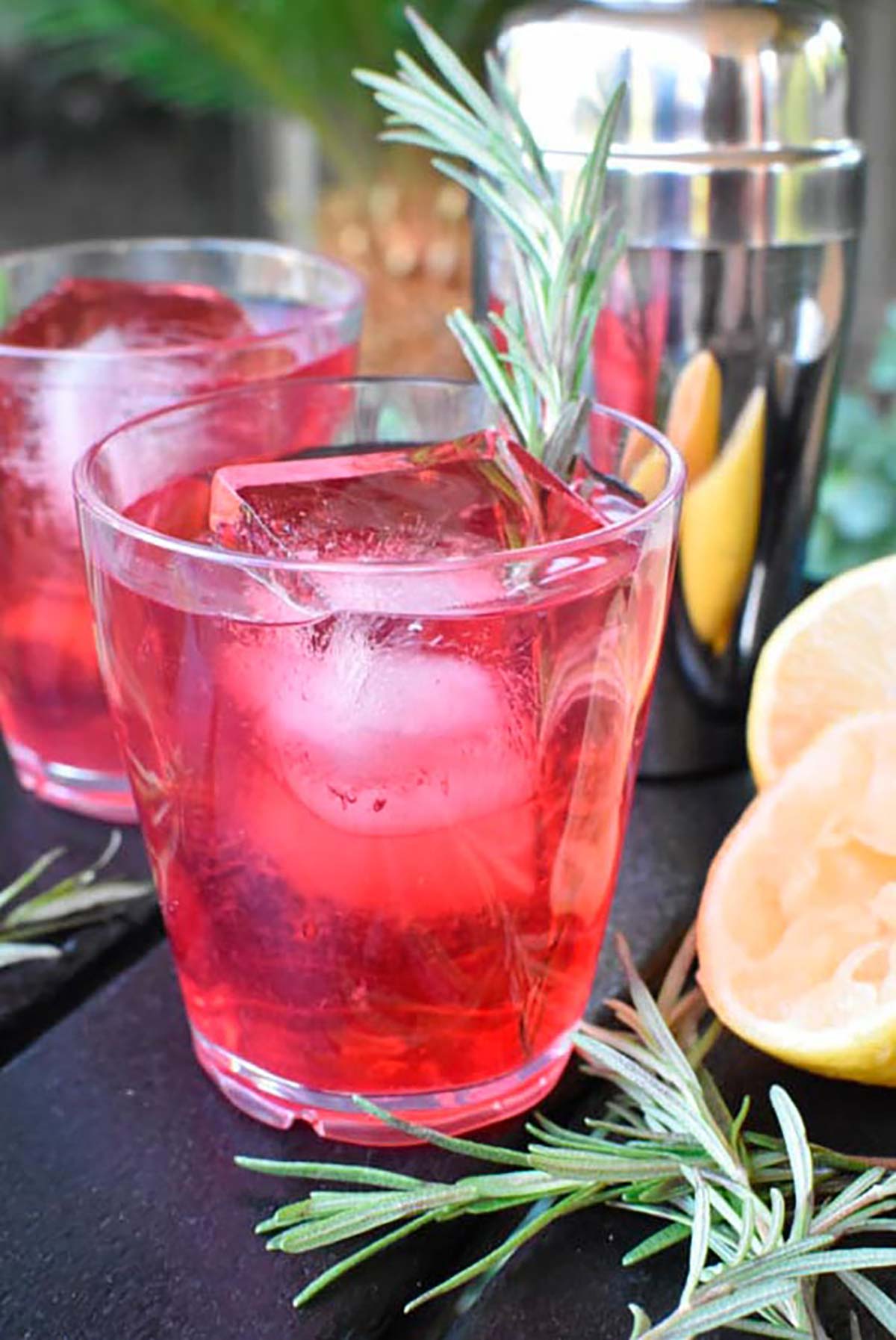 19. A "Miss Fisher's Mystery "Cocktail
Want to make a delicious whisky cocktail with a dash of orange, lemon, strawberry, maple and mystery? This Miss Fisher's Mystery Cocktail is perfect for a misty, moonlit Autumn's eve. My very favorite show is Miss Fisher's Murder Mysteries, and since her favorite spirit is whisky, I thought I'd make a whisky cocktail for her with ingredients that are a little tricky to place.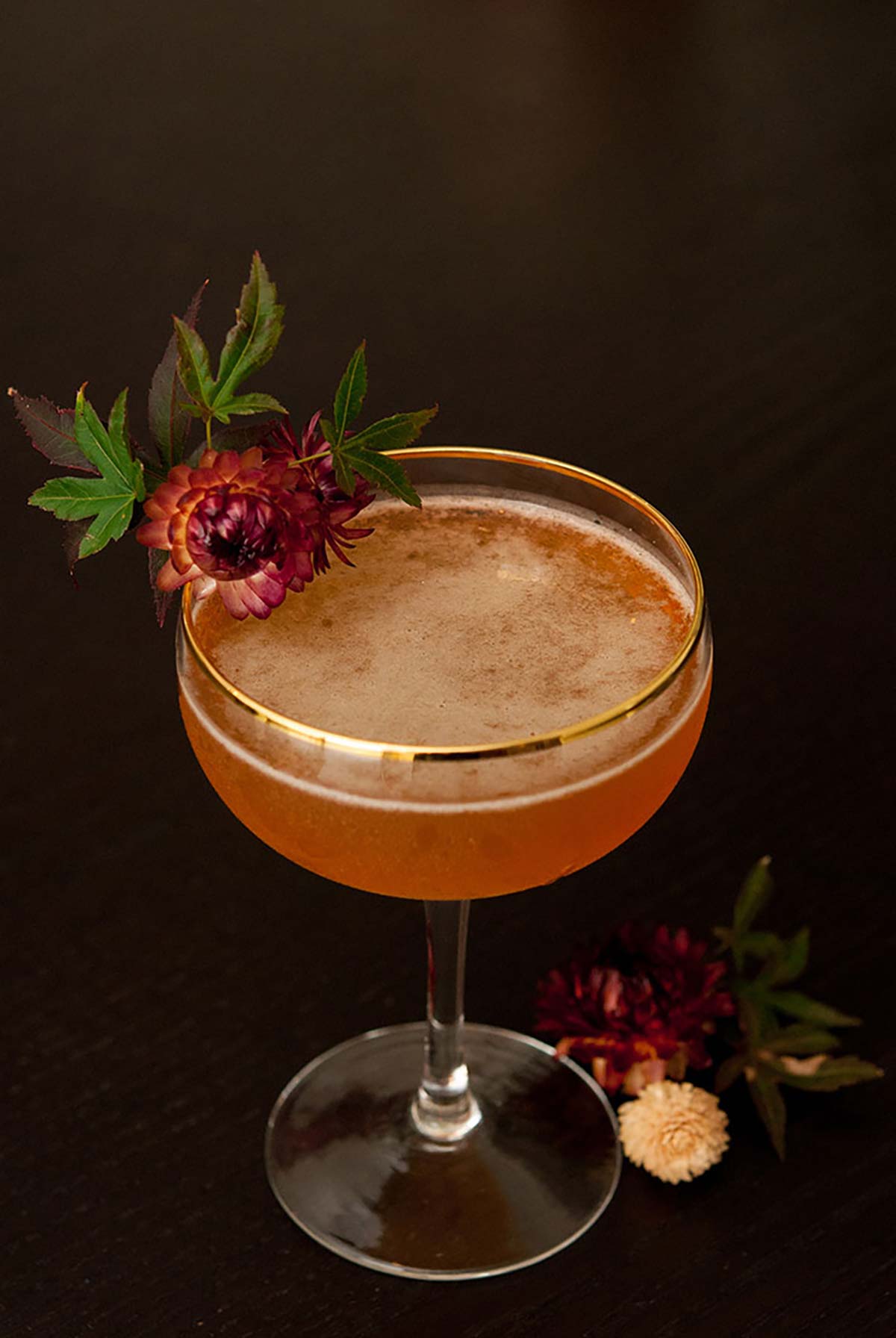 20. Hot Apple Cider Buttered Whisky
There's nothing more cozy than a hot buttered cocktail in the Fall… especially a Hot Apple Cider Buttered Whisky!  Snuggle under your coziest blanket, turn on your favorite spooky movie and enjoy this incredible Fall cocktail!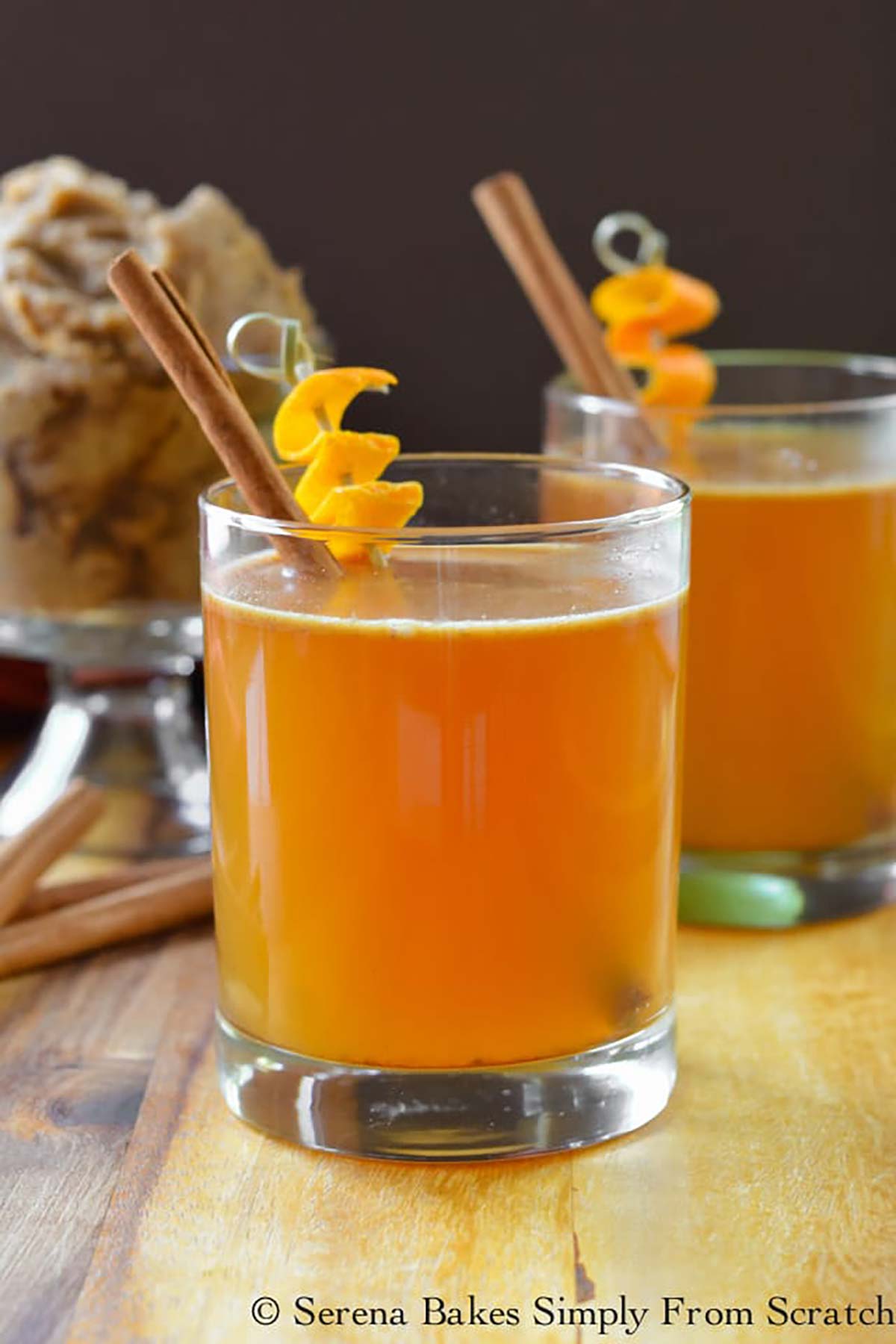 For more inspiration, follow me on INSTAGRAM @shekeepsalovelyhome, on PINTEREST and FACEBOOK! And if you ever make any of my tasty drinks or treats, take a picture and tag me. I want to see!