She Keeps a Lovely Home is all about delightful, easy-to-make recipes and creative, affordable home entertaining. Browse beautiful appetizers, artfully garnished cocktails, decadent entrées, and more!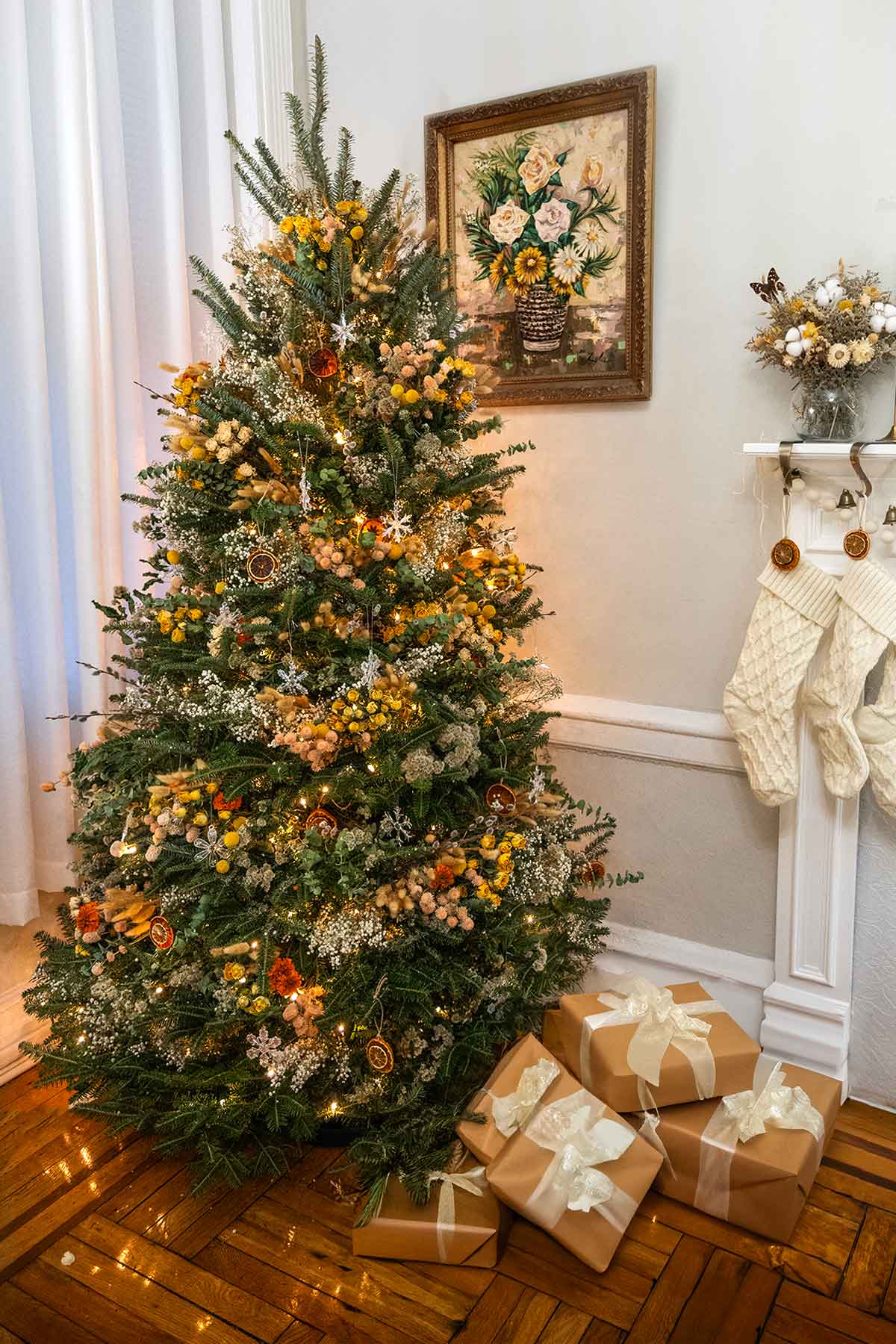 A Rose and Marigold Christmas Tree
This year, I wanted to create a rose and marigold Christmas tree, perfumed with the aroma of natural citrus and cinnamon, that would last all season long!
I used dry roses and dry marigolds, but also wanted to use fluffy, natural touches like baby's breath, bunny tails, pussy willows, gomphrena, and more! I'm so excited to show you how I did it!
Winter is in the Air!
Heart-warming winter recipes. Cozy dinners, creamy soups, decadent desserts, and jolly holiday cocktails. Every recipe you need from December to March!
See All of My Autumn Recipes →
Trending Posts
Holiday cocktails, cozy soups, festive appetizers, side dishes and natural, jolly, seasonal home decorating ideas for the entire home.
See All Recipes →
Browse by Category
See All Categories →
A Few Lovely Ideas
From elegant entertaining to creative home decorating. Simple ideas to make parties special and spaces tasteful.
See More Lovely Ideas →
Fancy a Cocktail?
Elegantly crafted, fashionably garnished, seasonal, and timeless cocktails for every occasion!
See More Cocktails→
Browse by Season
Did Someone Say Deviled Eggs?
Deviled egg recipes for every occasion, from classic to couture. Elegantly garnished and expertly spiced – my deviled eggs are always the prettiest appetizers at the party.
See More Deviled Egg Recipes →