She Keeps a Lovely Home is all about delightful, easy-to-make recipes and creative, affordable home entertaining. Browse beautiful appetizers, artfully garnished cocktails, decadent entrées, and more!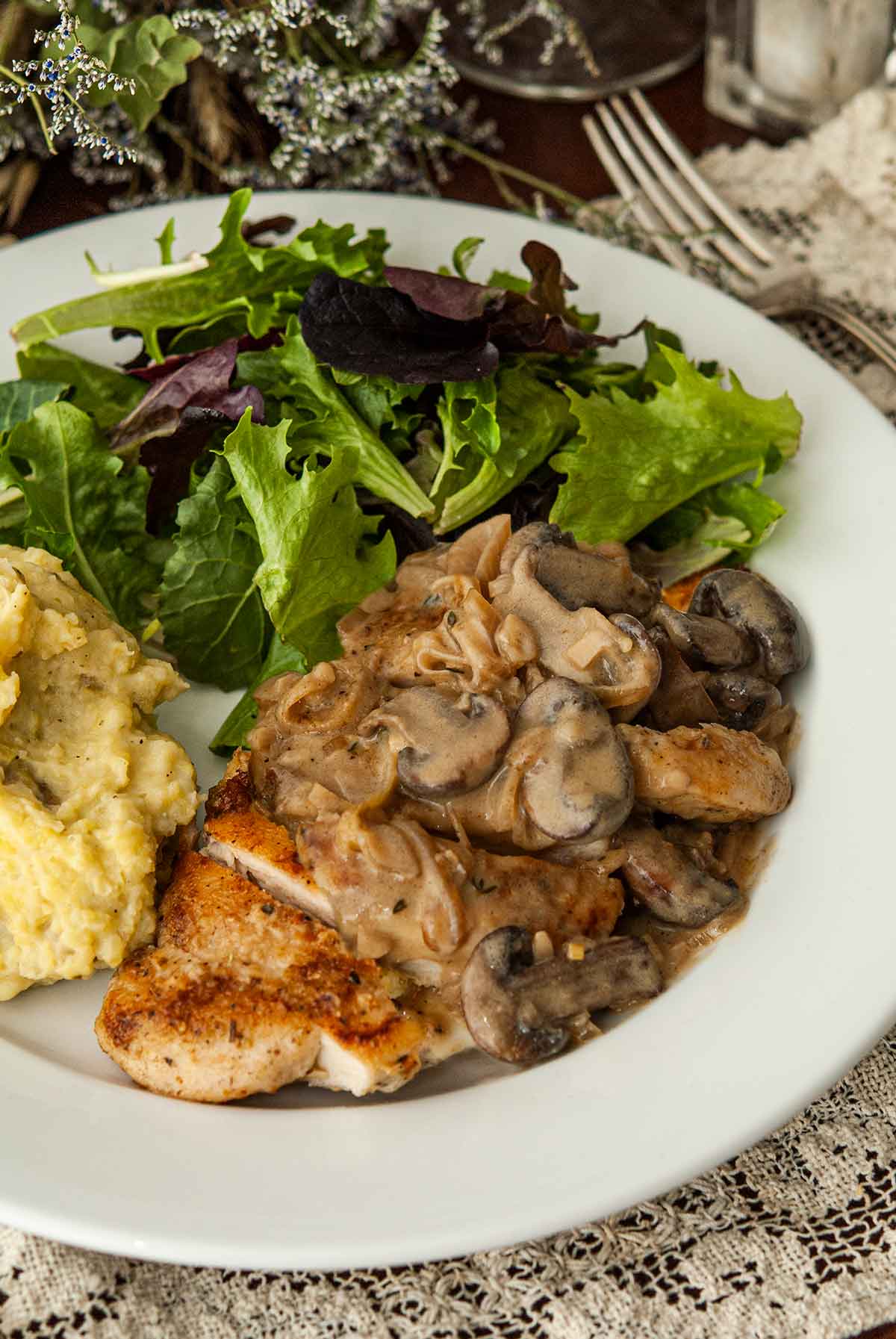 Herbed Chicken with Mushroom Sauce

This exquisite herbed chicken with white wine mushroom sauce is a perfect dinner party recipe! Elegantly rustic and so easy to prepare, it feeds a crowd, it looks so gorgeous with those big, luscious mushrooms and tastes simply divine.
Autumn is in the Air!
Cozy, Autumn recipes for chilly nights and Fall holidays. Pumpkin-spiced, colorful, rich and warm. Perfect recipes for Halloween, Thanksgiving, and every day in between
See All of My Autumn Recipes →
Trending Posts
Cozy soups, pumpkiny flavors, in-season ingredients like zucchini and mushroom, and a little Halloween spookiness for cocktail parties.
See All Recipes →
Browse by Category
See All Categories →
A Few Lovely Ideas
From elegant entertaining to creative home decorating. Simple ideas to make parties special and spaces tasteful.
See More Lovely Ideas →
Fancy a Cocktail?
Elegantly crafted, fashionably garnished, seasonal, and timeless cocktails for every occasion!
See More Cocktails→
Browse by Season
Did Someone Say Deviled Eggs?
Deviled egg recipes for every occasion, from classic to couture. Elegantly garnished and expertly spiced – my deviled eggs are always the prettiest appetizers at the party.
See More Deviled Egg Recipes →