Tuscan Gnocchi with Spinach and Cherry Tomatoes
This incredible, creamy Tuscan gnocchi with spinach and cherry tomatoes is exquisitely rich and full of fresh, summer vegetables! It's so easy to prepare, feeds 4 lucky guests and takes less than 30 minutes to prepare! It's such an impressive, colorful, decadent summer dinner!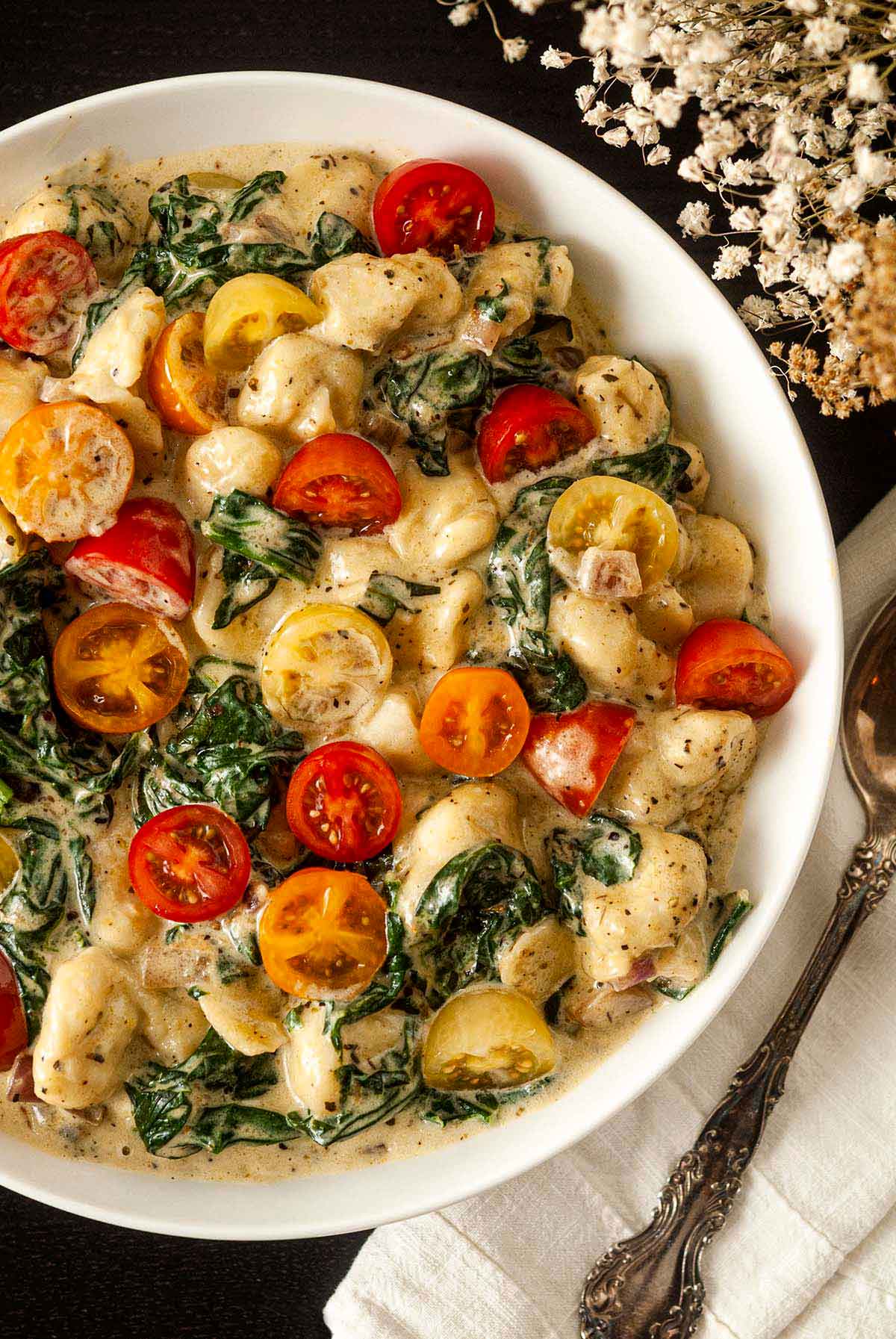 Trending Recipes
These are the recipes my readers are loving this month! Looks like you're searching for garden-fresh flavors, cocktails to share with friends, colorful summer appetizers and barbecue side dishes.
See All Recipes →
Summer is Here!
Recipes for picnics, BBQs, garden parties, rooftops and pool-side entertaining. Cool off with a cocktail, enjoy a spicy side dish, serve a brightly colored dessert and enjoy all the flavors of summer!
See More Summer Recipes →
Did Someone Say Deviled Eggs?
Deviled egg recipes for every occasion, from classic to couture. Elegantly garnished and expertly spiced – my deviled eggs are always the prettiest appetizers at the party.
See More Deviled Egg Recipes →
Fancy a Cocktail?
Elegantly-crafted, fashionably-garnished, seasonal and timeless cocktails for every occasion!
See More Cocktails→
A Few Lovely Ideas
From elegant entertaining to creative home decorating. Simple ideas to make parties special and spaces tasteful.
See More Lovely Ideas →