She Keeps a Lovely Home is all about delightful, easy-to-make recipes and creative, affordable home entertaining. Browse beautiful appetizers, artfully-garnished cocktails, decadent entrées, and more!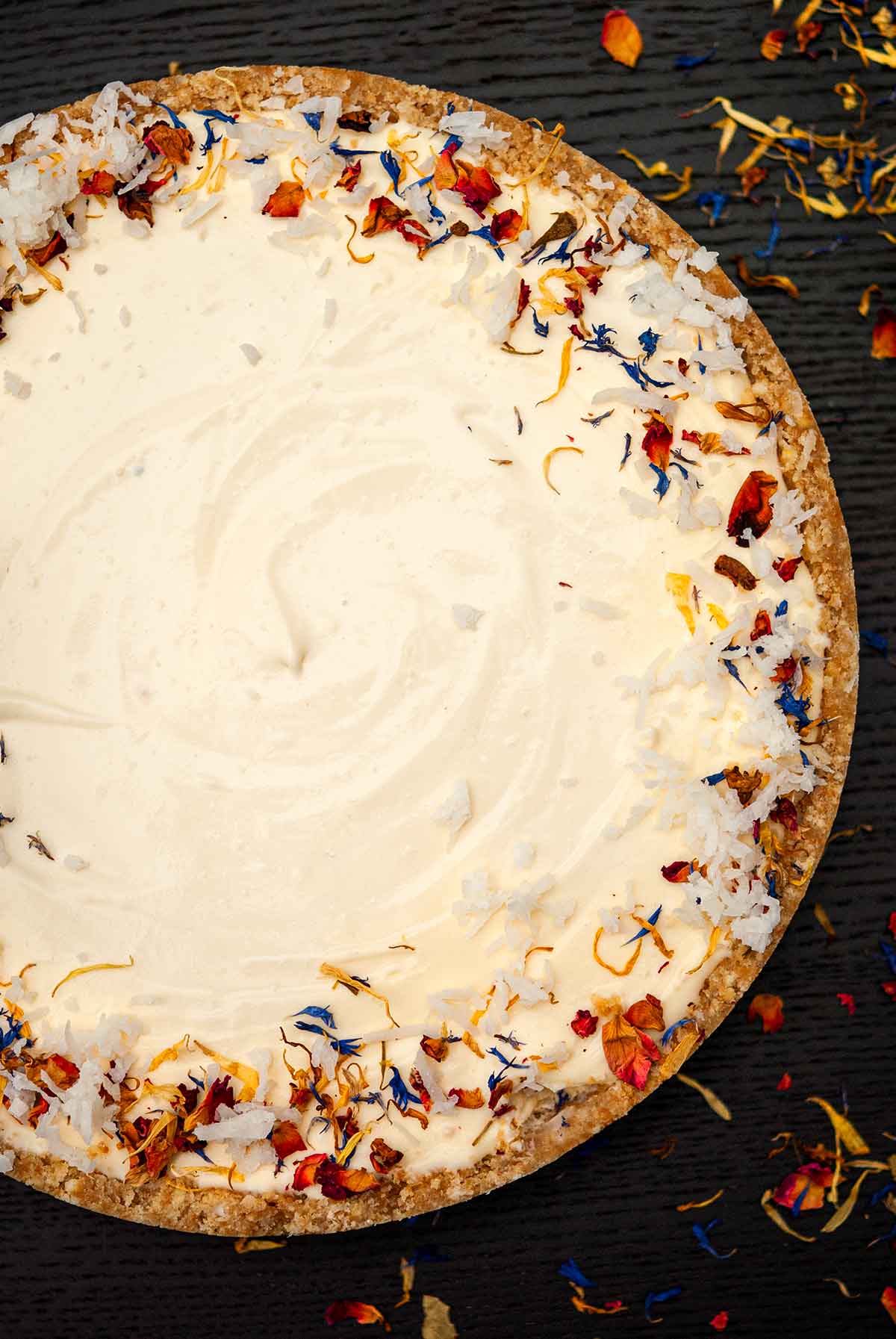 No Bake Coconut Cheesecake
This easy no-bake coconut cheesecake recipe is a light and fluffy, tropical dessert with a simple vanilla wafer crust. Garnished with sweetened coconut, this delightful recipe takes only 45 minutes to prepare, and a few hours to set!
Spring Is Here!
Here you'll find so many recipes in the bright colors of spring. Light meals, feminine appetizers, delicate desserts, and floral cocktails!
See All of My Spring Recipes →
Trending Posts
These are the posts my readers are looking for this month! Easy dinners, colorful recipes, berry flavors, detoxifying, green, nutritious sides and Spring inspiration.
See All Recipes →
Browse by Category
See All Categories →
A Few Lovely Ideas
From elegant entertaining to creative home decorating. Simple ideas to make parties special and spaces tasteful.
See More Lovely Ideas →
Fancy a Cocktail?
Elegantly crafted, fashionably garnished, seasonal, and timeless cocktails for every occasion!
See More Cocktails→
Browse by Season
Did Someone Say Deviled Eggs?
Deviled egg recipes for every occasion, from classic to couture. Elegantly garnished and expertly spiced – my deviled eggs are always the prettiest appetizers at the party.
See More Deviled Egg Recipes →