She Keeps a Lovely Home is all about delightful, easy-to-make recipes and creative, affordable home entertaining. Browse beautiful appetizers, artfully-garnished cocktails, decadent entrées, and more!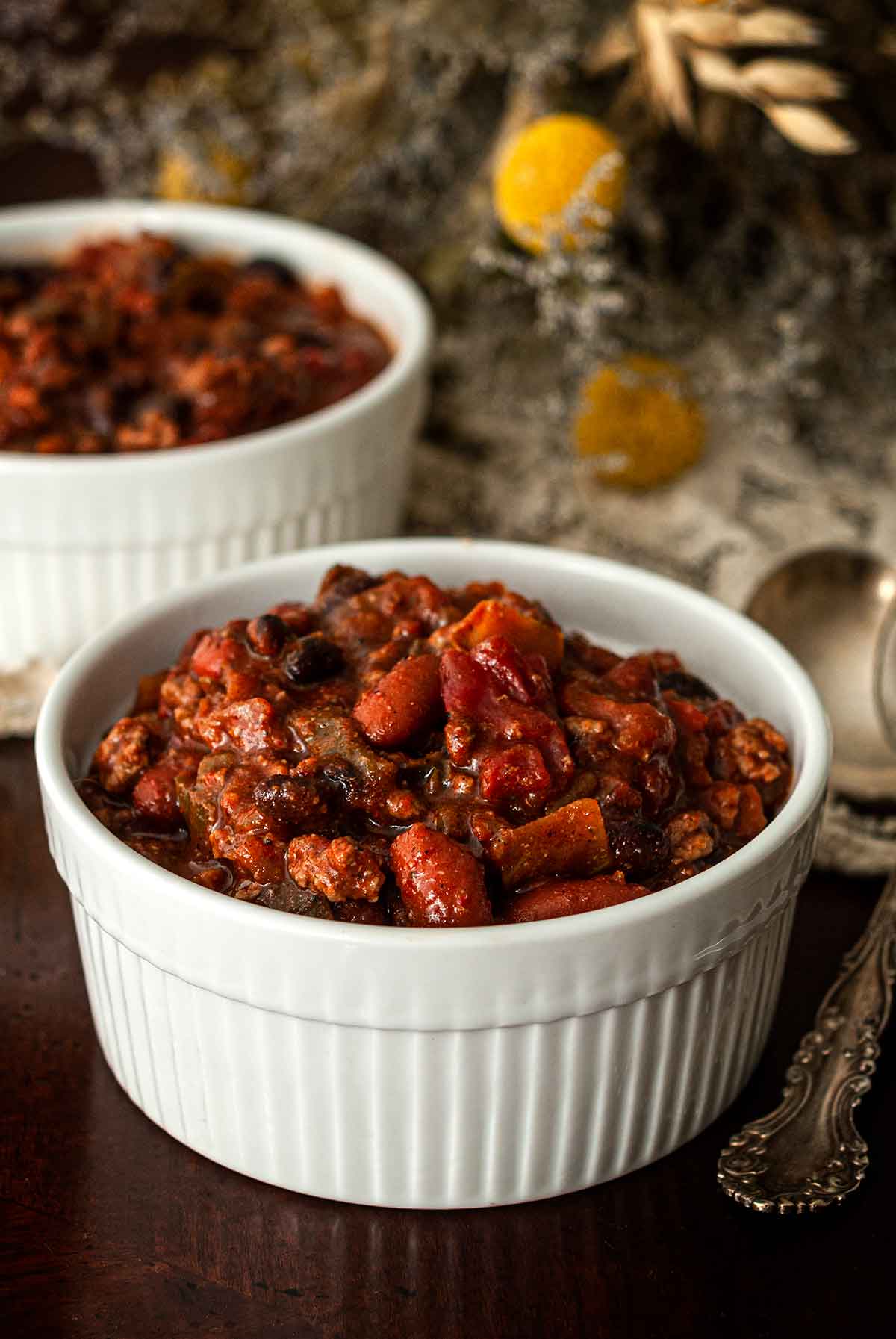 Spicy Crockpot Chili
This spicy, ground beef crockpot chili can be made in any slow cooker, it's a little smokey, it's nice and spicy, and the recipe makes enough for 8 hungry cowboys! It takes less than an hour to make before throwing in the slow cooker to simmer, and it's easy to freeze for later!
Let's Get Cozy!
It's chilly outside! Help yourself to some heart-warming winter recipes. Cozy dinners, creamy soups, decadent desserts and jolly holiday cocktails. Every recipe you need from December to March!
See All of My Winter Recipes →
Trending Posts
These are the posts my readers are looking for this month! Cozy entrees, Valentine's Day ideas, and detoxifying, green, nutritious sides and vegetarian alternatives.
See All Recipes →
Browse by Category
See All Categories →
A Few Lovely Ideas
From elegant entertaining to creative home decorating. Simple ideas to make parties special and spaces tasteful.
See More Lovely Ideas →
Fancy a Cocktail?
Elegantly crafted, fashionably garnished, seasonal, and timeless cocktails for every occasion!
See More Cocktails→
Browse by Season
Did Someone Say Deviled Eggs?
Deviled egg recipes for every occasion, from classic to couture. Elegantly garnished and expertly spiced – my deviled eggs are always the prettiest appetizers at the party.
See More Deviled Egg Recipes →