20 Lovely Father's Day Recipes
These lovely Father's Day recipes are great for back yard barbecues, family picnics, beach day cookouts and thoughtful breakfast surprises. Help yourself to these recipes and give your dad a delicious gift this year!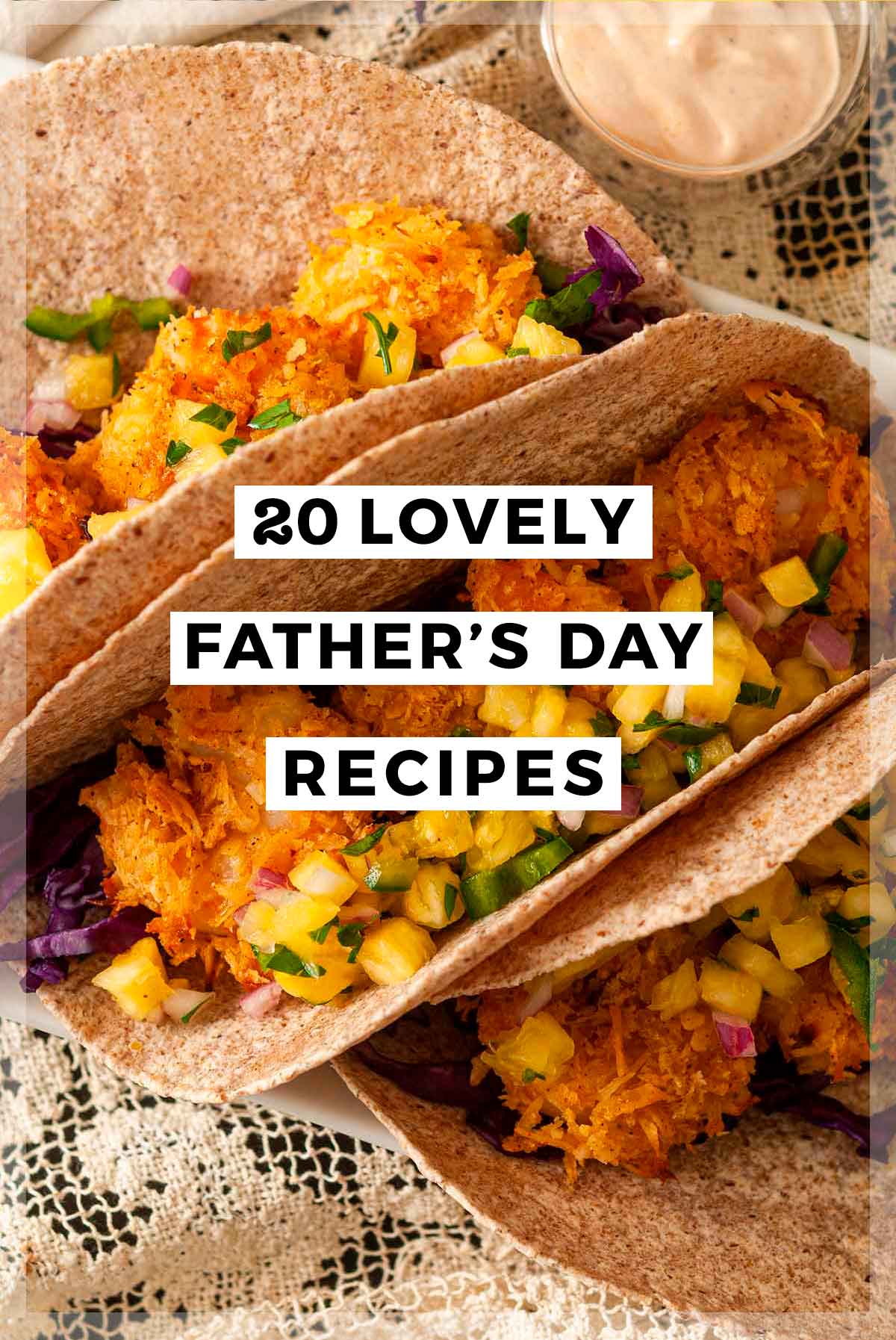 A Little Father's Day Recipe Inspiration!
Help yourself to Father's Day dinners, sides, appetizers and recipes that just make dads smile. From simple to fancy, mild to spicy – give your dad a delicious gift this year.
See More Father's Day Recipes →
Trending Recipes
These are the recipes my readers are loving this month! Looks like you're searching for garden-fresh flavors, cocktails to share with friends, colorful summer appetizers and barbecue side dishes.
See All Recipes →
Summer is Here!
Recipes for picnics, BBQs, garden parties, rooftops and pool-side entertaining. Cool off with a cocktail, enjoy a spicy side dish, serve a brightly-colored dessert and enjoy all the flavors of summer!
See More Summer Recipes →
Did Someone Say Deviled Eggs?
Deviled egg recipes for every occasion, from classic to couture. Elegantly garnished and expertly spiced – my deviled eggs are always the prettiest appetizers at the party.
See More Deviled Egg Recipes →
Fancy a Cocktail?
Elegantly-crafted, fashionably-garnished, seasonal and timeless cocktails for every occasion!
See More Cocktails→
A Few Lovely Ideas
From elegant entertaining to creative home decorating. Simple ideas to make parties special and spaces tasteful.
See More Lovely Ideas →