Pumpkin Flan with Chai Whipped Cream
This pumpkin flan recipe is the silkiest, creamiest, most elegantly pumpkin-spiced dessert you could serve at your fanciest Autumn dinner parties or decadent Thanksgiving dinners! It's a perfect make-a-day-ahead dessert that your guests will love to watch you flip and serve!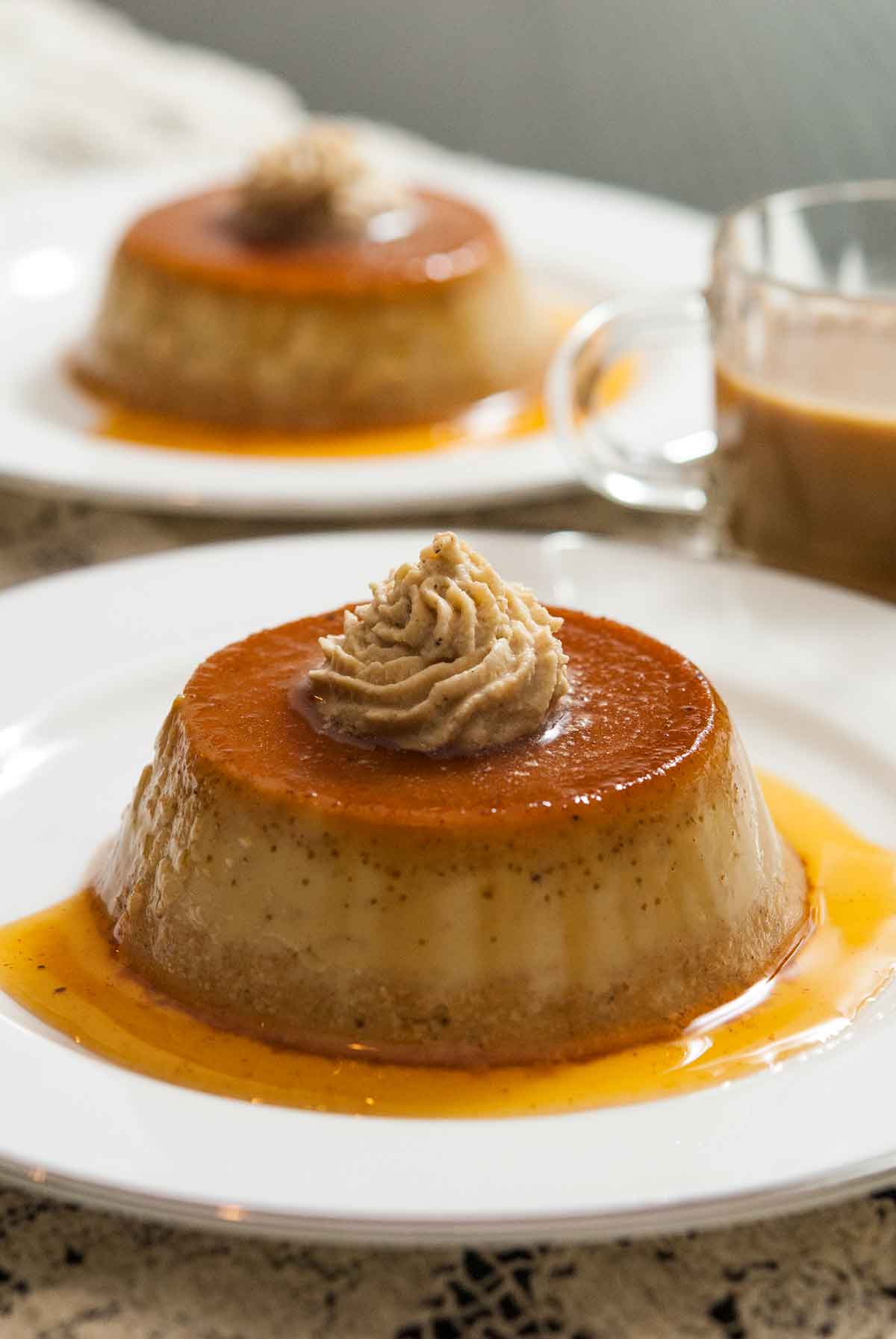 Trending Recipes
These are the recipes my readers are loving this month! Looks like you're searching for autumn cocktails, easy dinners, rich sides, in-season vegetables and a little pumpkin inspiration.
See All Recipes →
Fall is Here!
Cozy, Autumn recipes for chilly nights and Fall holidays. Pumpkin-spiced, colorful, rich and warm. Perfect recipes for Halloween, Thanksgiving and every day in between.
See More Summer Recipes →
Did Someone Say Deviled Eggs?
Deviled egg recipes for every occasion, from classic to couture. Elegantly garnished and expertly spiced – my deviled eggs are always the prettiest appetizers at the party.
See More Deviled Egg Recipes →
Fancy a Cocktail?
Elegantly-crafted, fashionably-garnished, seasonal and timeless cocktails for every occasion!
See More Cocktails→
A Few Lovely Ideas
From elegant entertaining to creative home decorating. Simple ideas to make parties special and spaces tasteful.
See More Lovely Ideas →