This beautiful dry flower box centerpiece is so elegant, so original and so simple to create! Just about every part of it can be found on Amazon, including the dry flowers! It's such an impressive, delightful flower arrangement that will impress your guests – and last for months!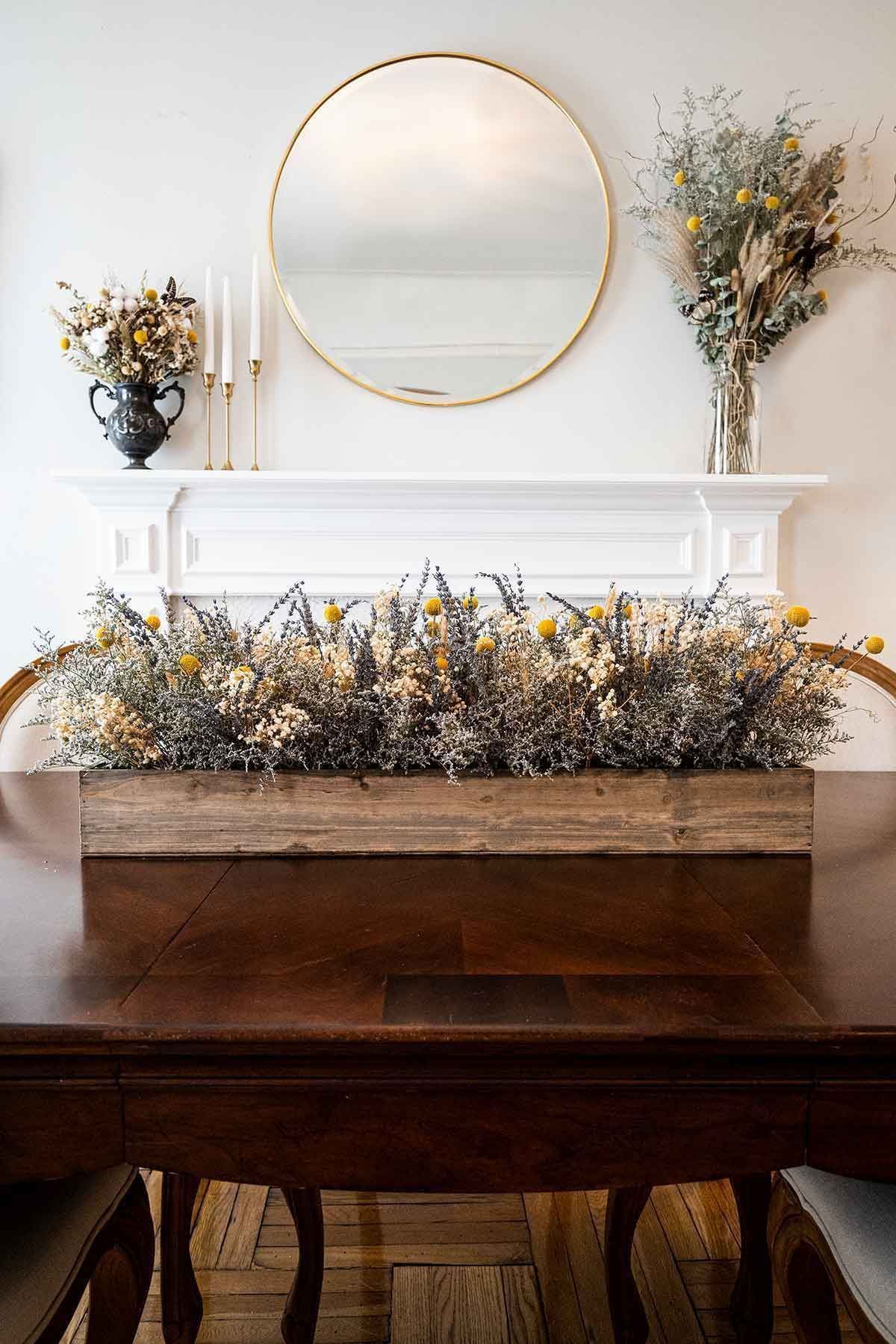 I threw my annual spring family lunch and Brooklyn Botanical Garden walk last month, and sadly, it rained all day. When I saw the forecast, I decided to bring the flowers inside instead! I put together this big, beautiful dry flower box centerpiece for my table!
And guess what, I got almost every part of this centerpiece on Amazon, including (almost all of) the flowers!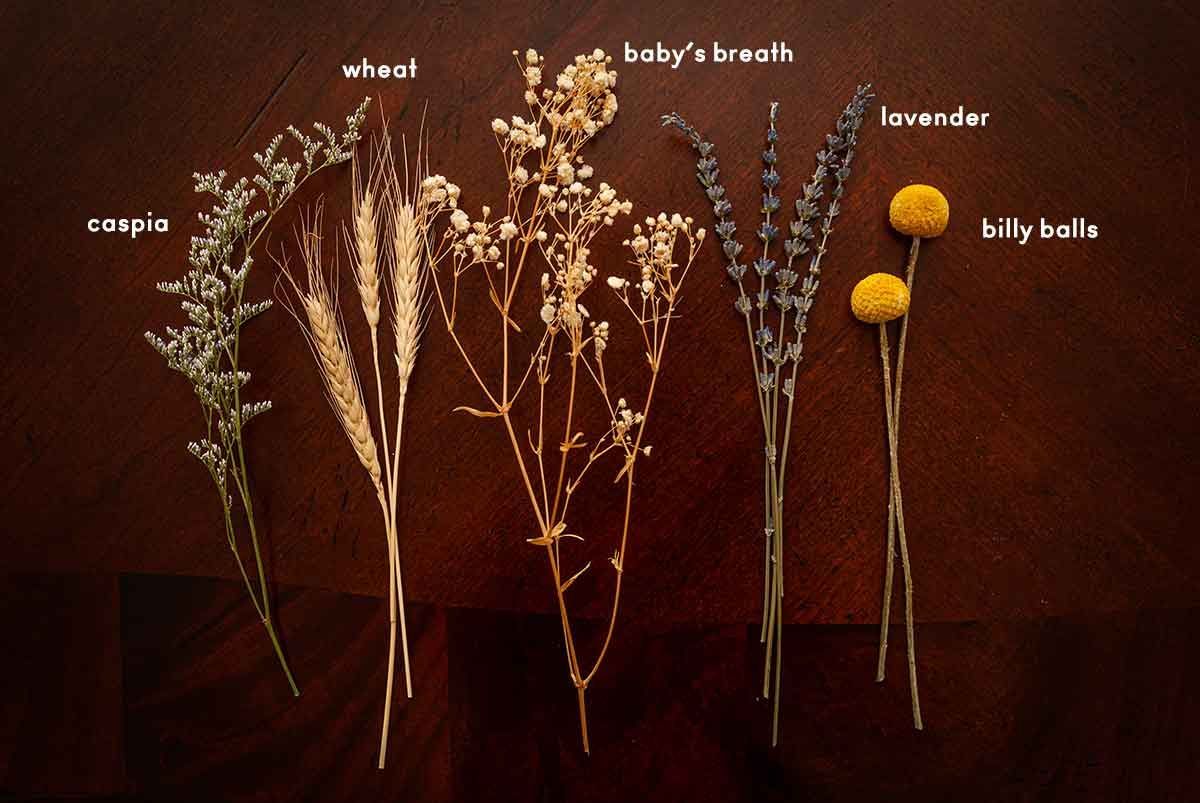 I used purple caspia for the base, then peppered in dry wheat, baby's breath, lavender, and pretty yellow billy balls! The only thing I didn't find on Amazon was purple caspia. I saw some, but it was very expensive and had pretty bad reviews.
Meanwhile, my local flower bodega had big bunches of caspia for $8 a piece, so I bought 4 of them!
I used a roll of gardening wire inside the flower box to stick the stems of my flowers into. The box itself is 34″ long, and the garden wire fit perfectly inside.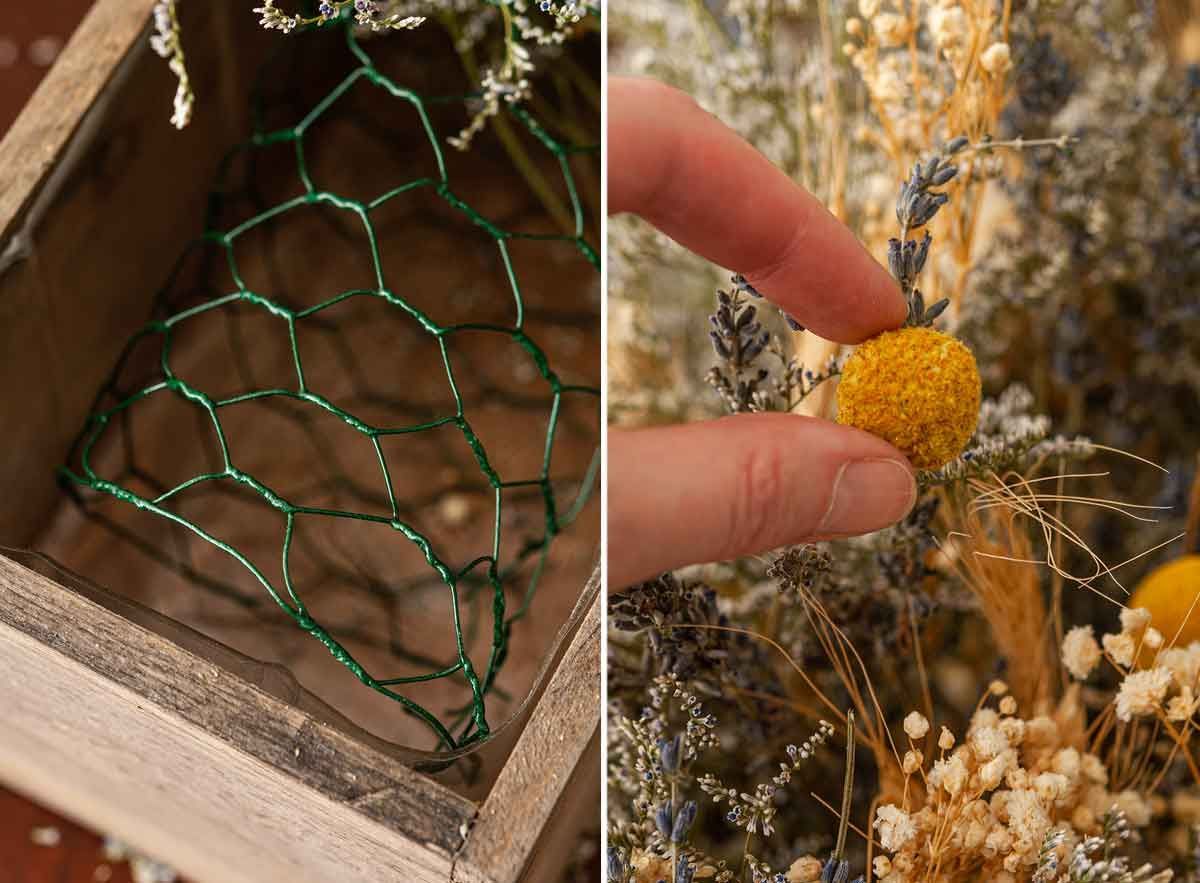 I added 4 big bunches of caspia first, then added the baby's breath, then wheat, then lavender in tiny bunches of 3 or 4, then simply popped the billy balls in where I thought they'd look pretty. I only ordered one of each of the flowers and wheat.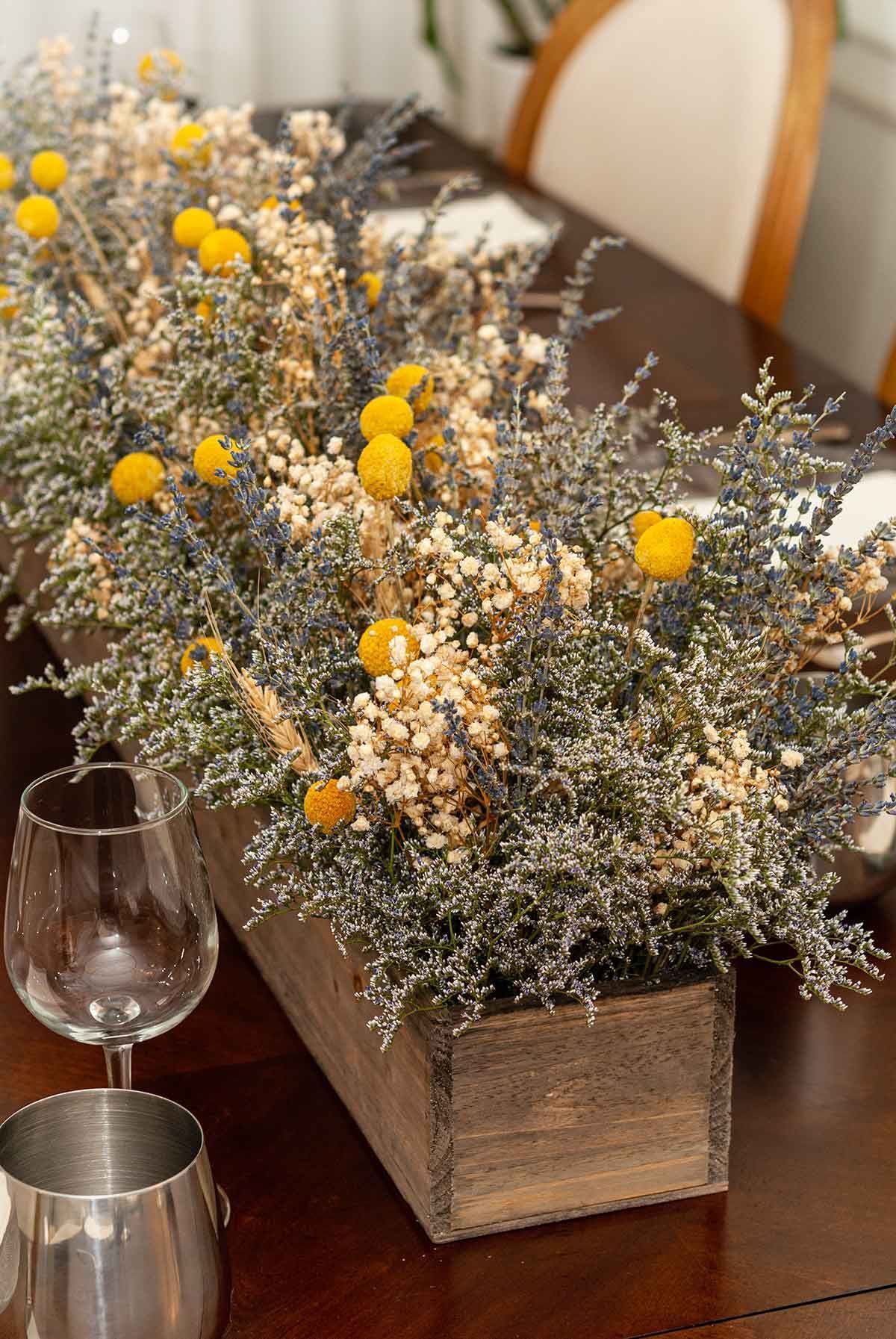 SPECIAL NOTE: all of these dry flowers and fresh caspia smell rather…"earthy?" The lavender smells divine, obviously, but to be honest, for about 3-5 days, the wheat smelled a bit like a horse stable and the caspia smells a little like a subway. (Lovely, I know.)
If you want to create a flower box like this for a party, I highly suggest making it about 3-5 days beforehand so it has time to "air out."
I also added about 5 drops of real lavender oil to it and that helped to mask any lingering naturally funny odors from the caspia. After a week, it has no odor at all, except for a subtle lavender whisper.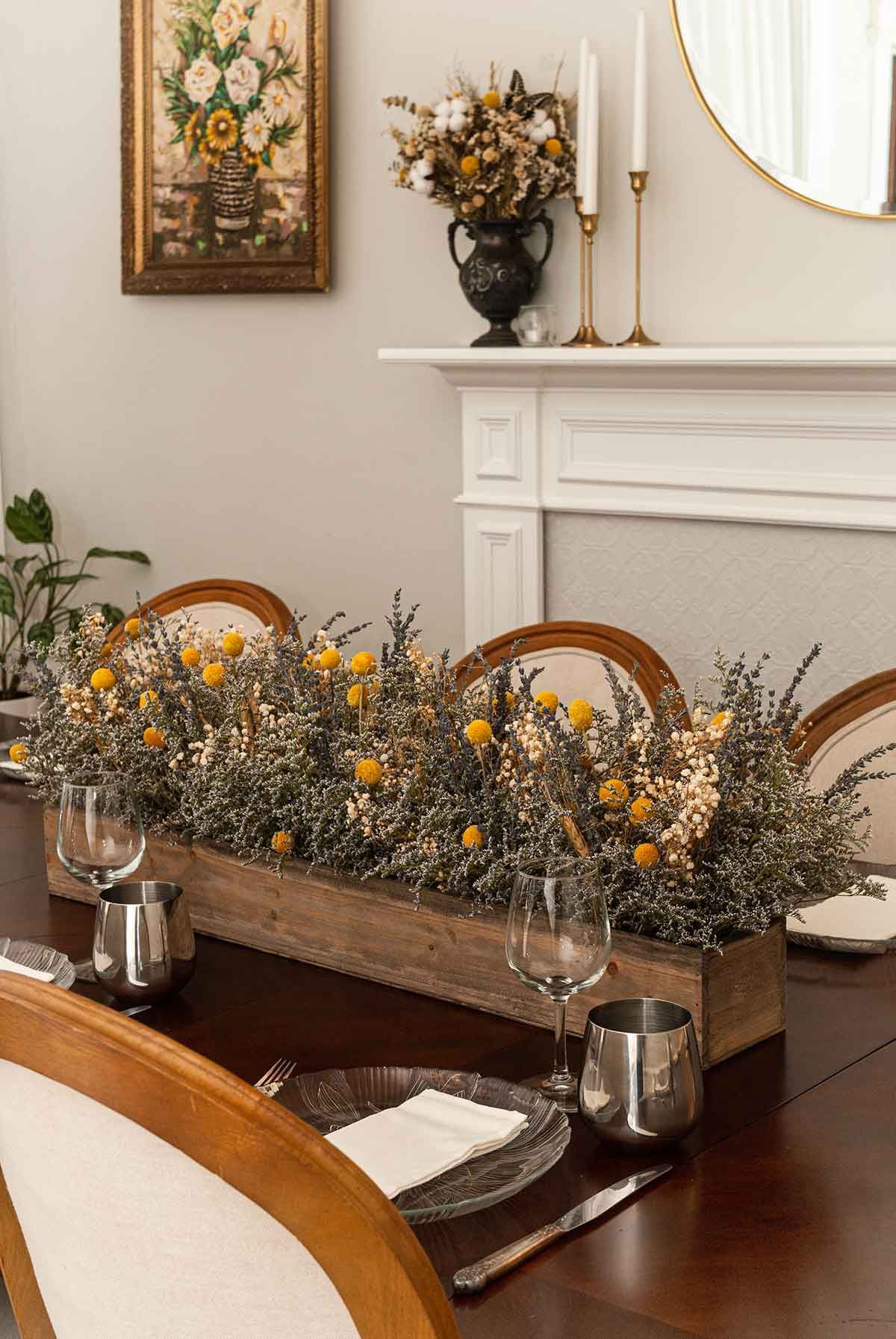 This centerpiece will look gorgeous for at least 8 months, and inspire "Ooos" and "Ahhhs" from anyone that enters your dining room!
For more inspiration, subscribe to my newsletter, follow me on Instagram, on Pinterest, tiktok and Facebook! And if you ever make any of my tasty drinks or treats, take a picture and tag me. I want to see!