These 10 elegant Halloween cocktails are tastefully garnished and romantically spooky. Perfect for a refined, gothic Halloween cocktail party. No eyeballs, brains or electric colors, just deliciously haunting signature cocktails.
I love elegant Halloween parties. It's always fun to get a little gross and silly with eyeball appetizers and fill the house with cobwebs and smoke. But I love a dark, sexy, candle-lit affair on Halloween.
These cocktails are perfect for a Victorian, vampiric masquerade, a refined seance or cocktail hour in the cemetery.
10 Elegant Halloween Cocktails
1. The "Autumn Twilight" Grape & Rosemary Cocktail
This sparkling "Autumn Twilight" concord grape and rosemary cocktail is delightfully effervescent and mixed with an incredibly simple rosemary syrup! An enchanting, refreshing gin cocktail for chilly autumn evenings, and a perfect signature for elegant cocktail parties.
Get the "Autumn Twilight" recipe!
2. The Pumpkin Pie Martini
This rich, smooth and creamy pumpkin pie martini from Happy Life Blogspot is a deliciously drinkable version of your favorite fall pie.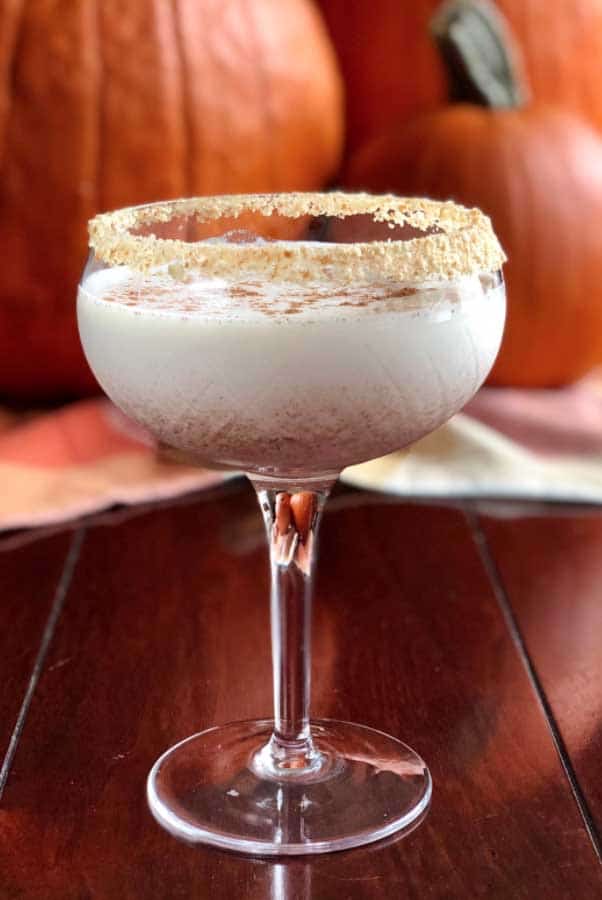 Get the Pumpkin Pie Martini recipe!
3. The Autumn-Spiced Hibiscus Whisky Cocktail
This Autumn-spiced hibiscus whisky cocktail is enchanted with your favorite Fall spices and that magical, magenta, cranberry-like hibiscus essence.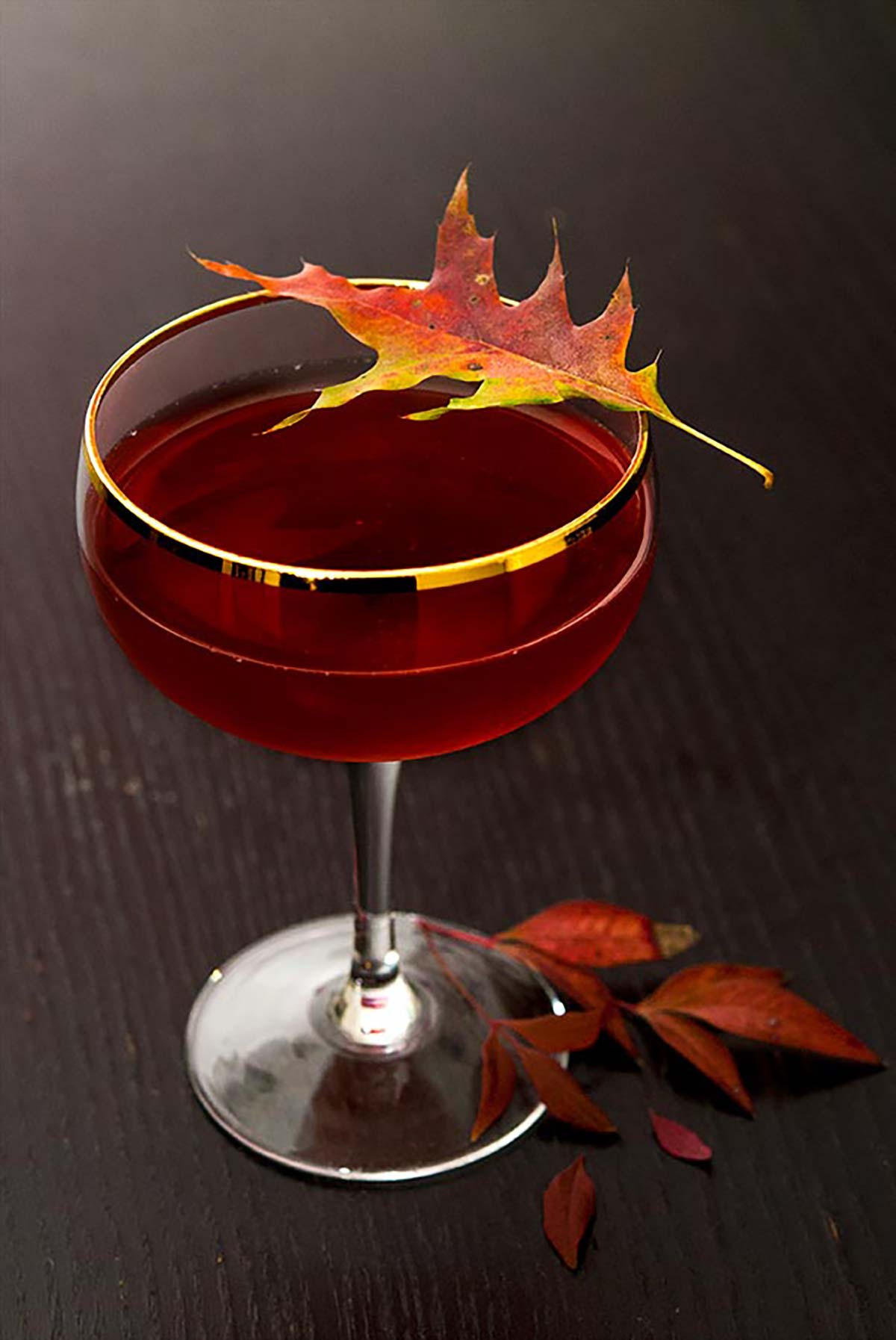 Get the Autumn-Spiced Hibiscus Whisky Cocktail recipe!
4. Halloween Sangria
Not too sweet or overpowering this witch's brew Halloween Sangria from The Schmidty Wife is sure to please the adults on Halloween Night! This Black Sangria is full of notes of blackberry and full of delicious black fruits to keep to theme.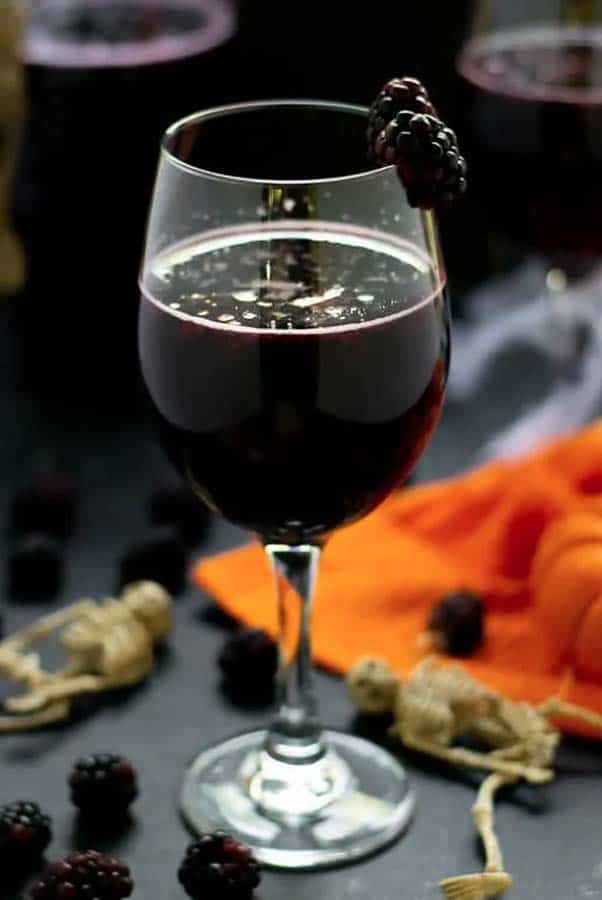 Get the Halloween Sangria recipe!
5. The White Pumpkin Cocktail
Want to keep Halloween classy? Try this elegant little vanilla, honey, pumpkin-spiced rum "White Pumpkin" cocktail at your next cocktail party.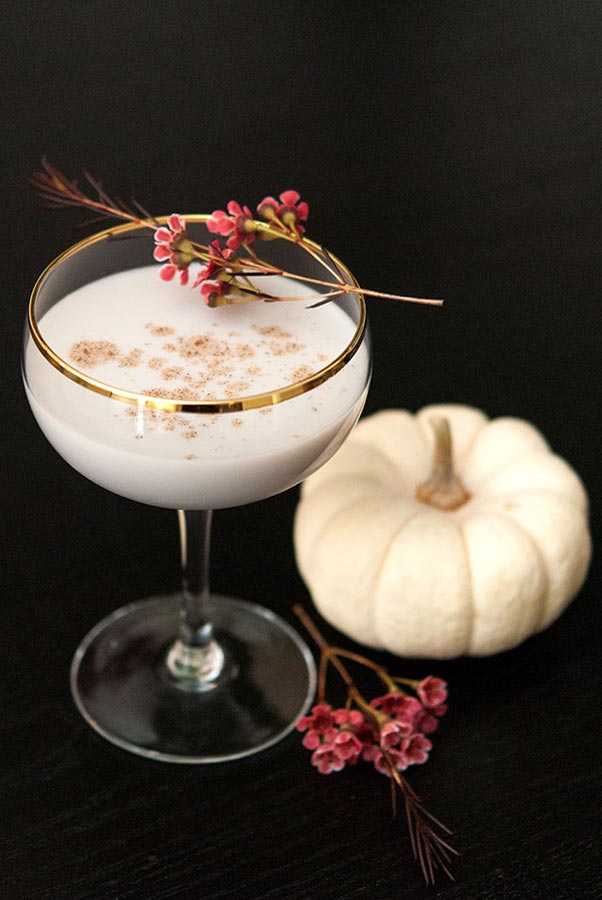 Get the "White Pumpkin" recipe!
6. A Rum Raisin Spiced Old Fashioned
This Spiced Rum Raisin Old Fashioned from Garlic and Zest is a modern twist on the classic. It's a sophisticated craft cocktail that's spiced for Fall with an easy allspice dram and raisin syrup.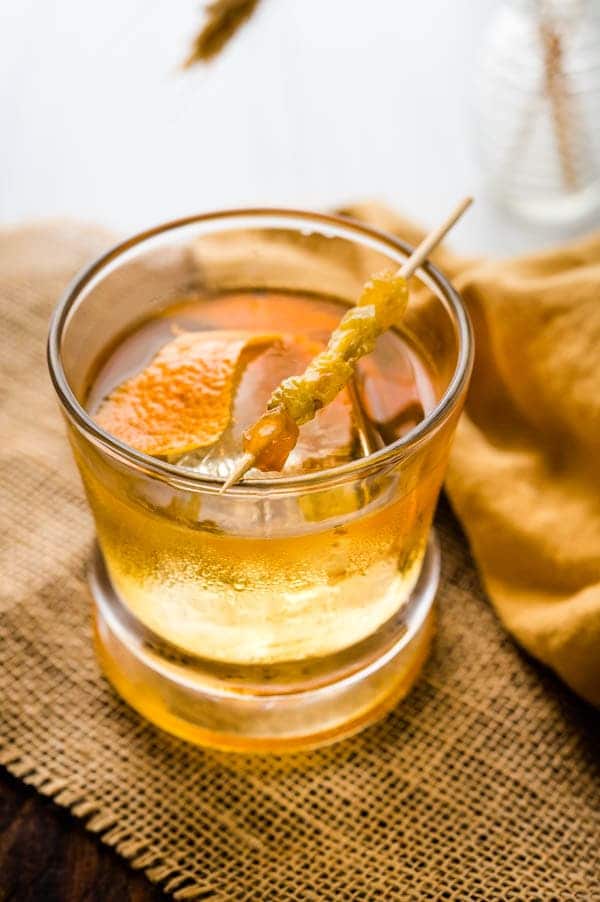 Get the Rum Raisin Spiced Old Fashioned recipe!
7. The "Phantom Love Song" Sake Cocktail
This eerily romantic Phantom Love Song sake cocktail is essentially a French Gimlet that's smoother, more delicate and perfect for an elegant Halloween party!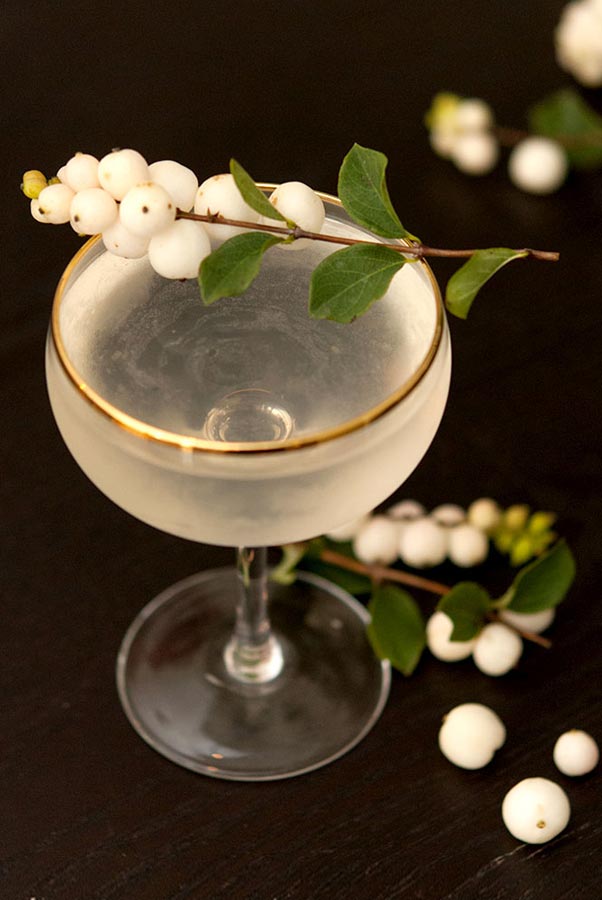 Get the "Phantom Love Song" recipe!
8. An Apple Cider Hot Toddy
Everyone loves a hot toddy on a chilly Autumn night, and this Apple cider Hot Toddy from Rubarbarians is a perfect cocktail to make in a large batch and serve to Halloween Party guests as they come out of the cold.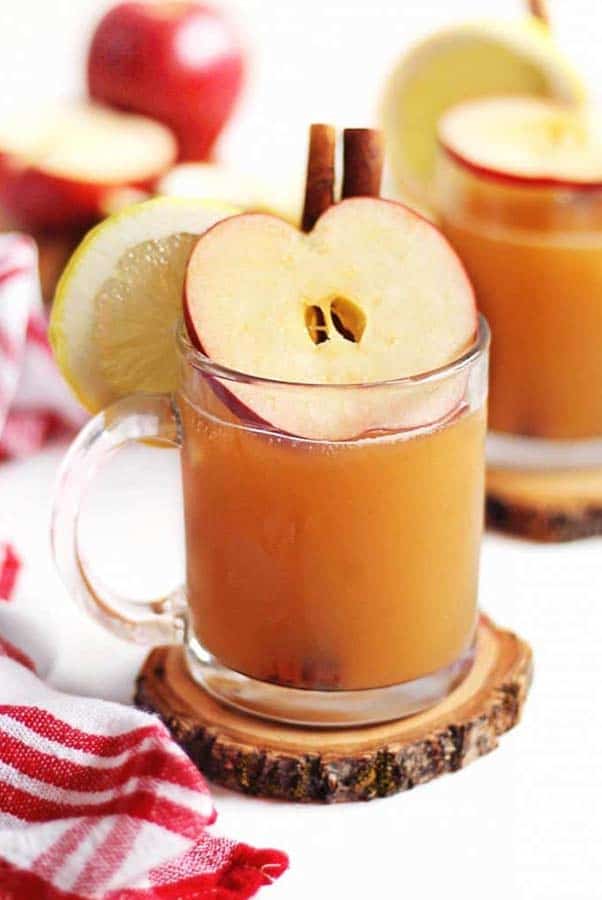 Get the Apple Cider Hot Toddy recipe!
9. The Spiced Black Currant "Silent Night" Cocktail
Even though it's technically a Christmas cocktail, this "Silent Night" cocktail it's a dark, black, hauntingly frosted drink with spiced currant that makes a romantically chilling Halloween signature as well.
Get the "Silent Night" recipe!
10. The Apple Pear Martini
This Apple Pear Martini from Crowded Kitchen is Fall in a cocktail! Apple cider, pear vodka, and fresh apple and pear juice make this martini taste just like apple pie!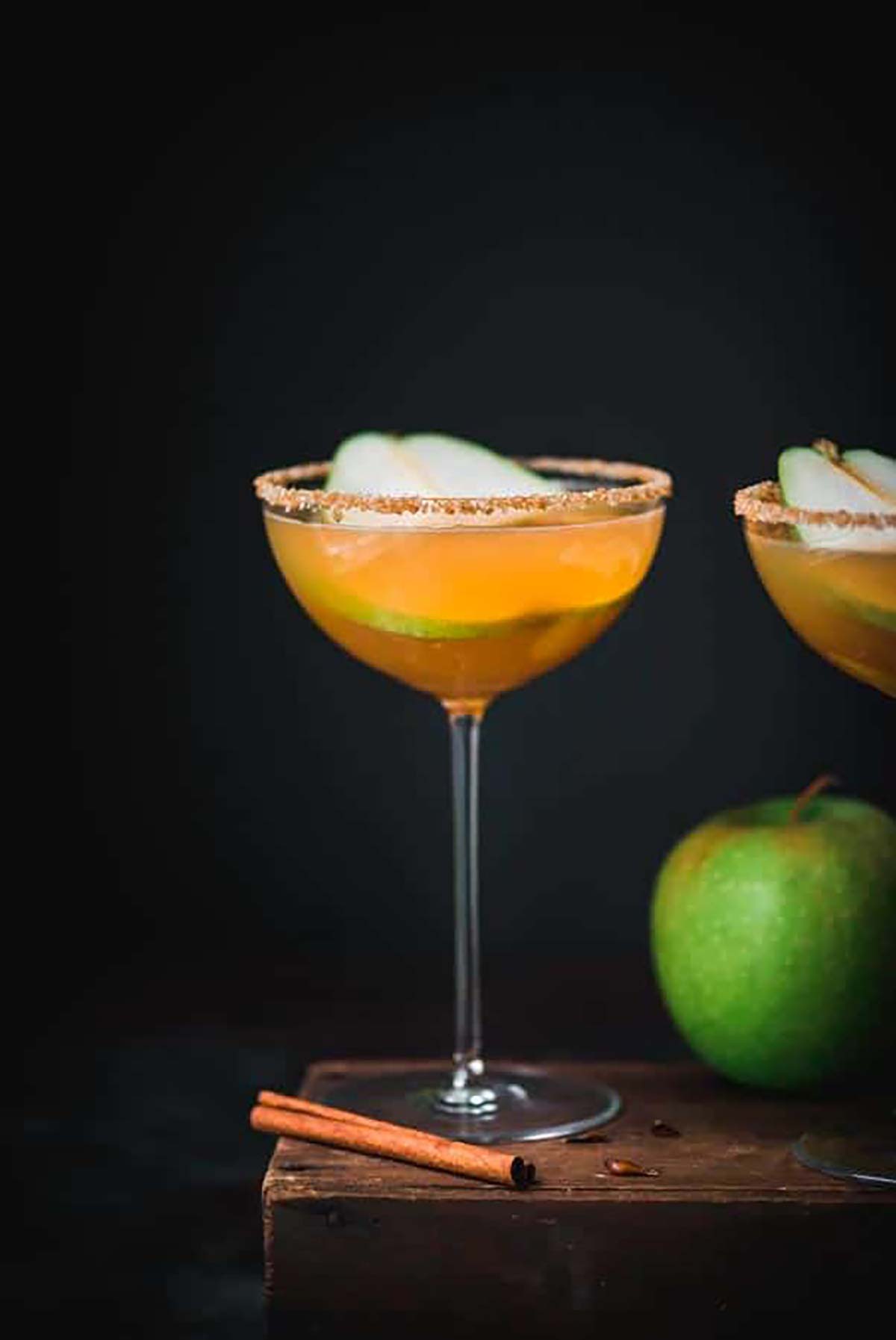 Get the Apple Cider Hot Toddy recipe!
I hope you love these elegant Halloween cocktails as much as I do!
Help yourself to some elegant Halloween appetizer inspiration to go with your cocktails…
And for more even inspiration, follow me on INSTAGRAM @shekeepsalovelyhome, on PINTEREST and FACEBOOK! And if you ever make any of my tasty drinks or treats, take a picture and tag me. I want to see!