This Halloween Crudités is perfect for the Halloween host or hostess that wants to impress their guests with the most beautiful Autumn grazing table, full of cheeses, fruits and colorful harvest crudités!

I threw a glamorous little Halloween party the other night and wanted to have one lovely area where guests could find both healthy and tasty snacks throughout the evening between passed hors d'oeuvres. Here's what I used!
How to Create a Beautiful Halloween Crudités
2 fresh baguettes – cut into small pieces
3 cheeses – 2 soft and 1 hard
Olives
Concord grapes
2 packages of pretty blackberries
1 pumpkin gourd – cut into a bowl for olive tapenade (recipe below)
1 fresh yellow squash – cut into dipping-size pieces
¼ pound of purple and yellow wax beans
1 red bell pepper – cut into bitesize strips
1 bunch of tiny carrots – with stems
1 head of cauliflower – preferably 2 colors if you can find them
1 package of prosciutto – each piece, cut in half
Kale or arugula – enough to line your tray
1 or 2 pumpkin gourds – just for decoration
Olive tapenade
1 big pumpkin & flowers
Prepping Your Tray
1. Find a nice big pumpkin and cut it open. Take out all the muck and use it as your vase for a large bouquet of flowers. I was lucky that my corner bodega in Park Slope had this lovely bouquet, but I do wish it had a few more sunflowers.
Oh well… maybe next year. I placed the flowers in a medium-size jar with water and placed it inside the pumpkin. I would suggest doing this instead of filling your pumpkin with water as it might leak at some point in the night.
2. Line your large tray with tin-foil and place your pumpkin in the center. Then take your large bunch of kale and place it around the pumpkin until the tray is covered.
The Cheesy Side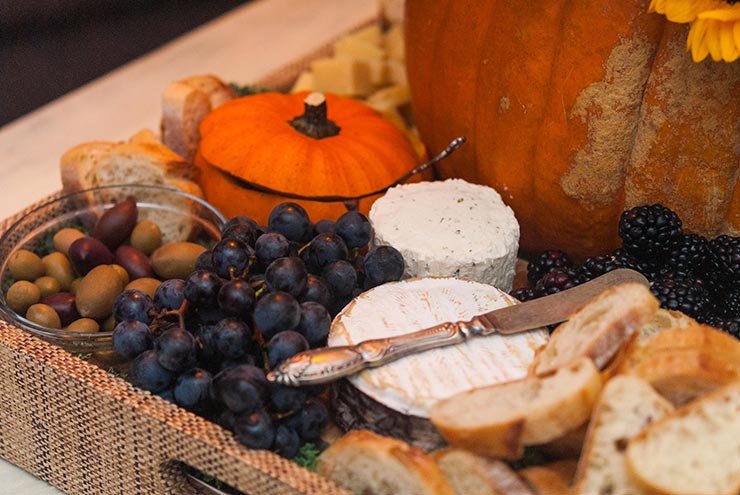 1. I used an herbed Boursin and a fantastic, ash-rind Selles Sur Cher for my soft cheeses, and a Dubliner for my hard cheese. I chopped up my hard cheese into tiny bitesize pieces and placed it along the left side of the tray.
2. I filled that little pumpkin with olive tapenade! There's nothing tastier than a fresh baguette, soft cheese and olive tapenade!
3. Even though I had the tapenade, I still added some yummy olives too, as well as some concord grapes and blackberries. I would HIGHLY suggest using concord grapes instead of just regular grapes if you can find them. The flavor is just so much more exciting, and pairs so tremendously with cheese.
The Meat & Veggie Side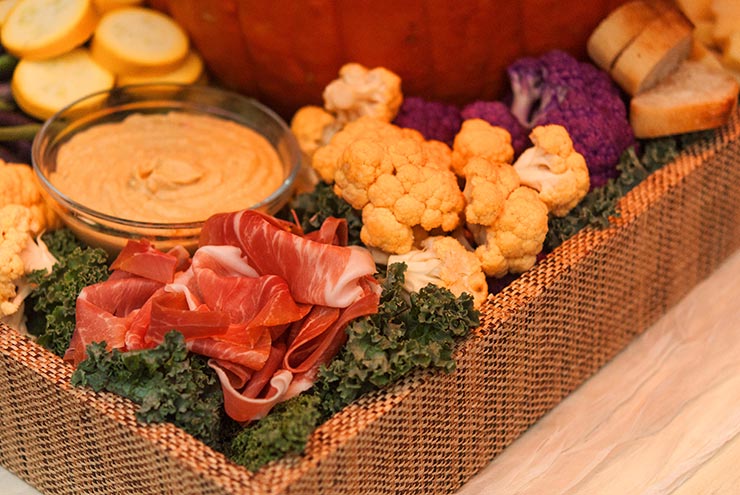 I went to the Park Slope Grand Army Plaza Farmer's Market to find my veggies. I had a feeling they'd be superior to the veggies at my local Key Food and BOY was I right.
Everything was so fresh, and the colors were so beautiful! Purple and bright orange cauliflower, purple and green wax beans, bright yellow squash, tiny little carrots, a brilliant bell pepper and such fresh, luscious kale!
I got a HUGE bunch of it for only $7! With a little hummus and prosciutto tucked in the corner of the tray, I was pretty happy with how pretty it all looked.



A Little More Tasty Halloween Inspiration
For more inspiration, subscribe to my newsletter, and follow me on Instagram, on Pinterest, tiktok, and Facebook! And if you ever make any of my tasty drinks or treats, take a picture and tag me. I want to see!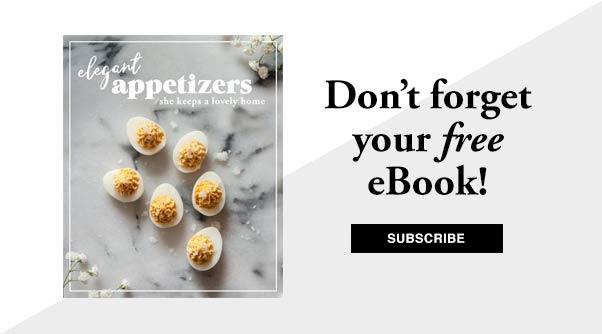 SaveSave
SaveSave
SaveSave
SaveSave
SaveSave
SaveSave
SaveSave