These Thanksgiving recipes are simple, elegant, and delicious! You'll find easy, pumpkin-spiced, cozy, colorful, sweet, savory, and seasonal appetizers, cocktails, sides, and desserts that your friends and family will love!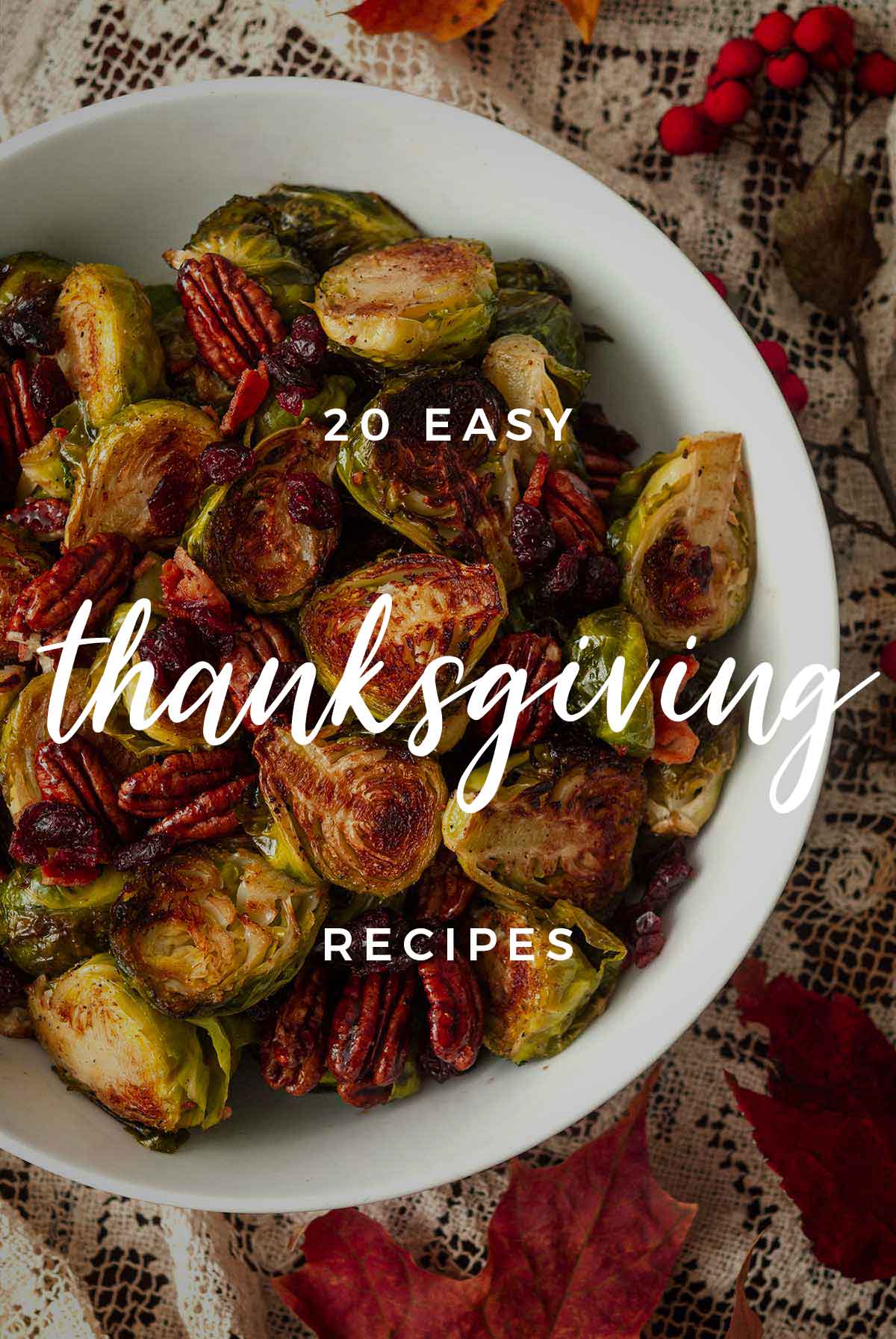 No one wants to be stuck in the kitchen while friends and family laugh and enjoy each other's company in the living room. Many of these recipes can be made ahead and reheated just before serving, so you can do the prepping ahead of time and join in the fun!
Sides and desserts can be made the day before, cocktails can be easily made in a batch and salads can be sliced and diced the morning of the party! Enjoy these 20 easy Thanksgiving recipes!
20. Homemade Thanksgiving Stuffing with Anjou Pear and Mushroom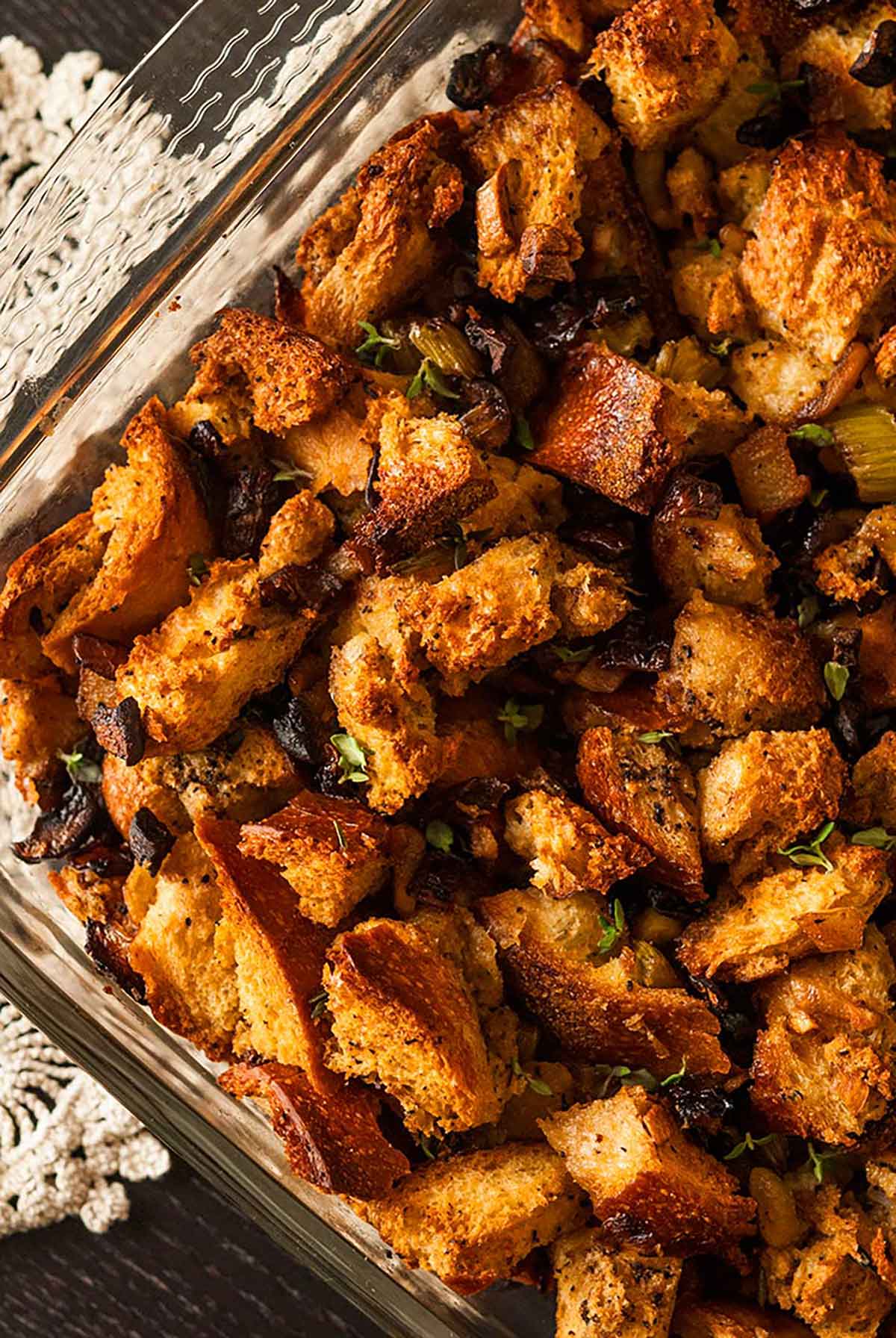 For more inspiration, subscribe to my newsletter, and follow me on Instagram, on Pinterest, tiktok, and Facebook! And if you ever make any of my tasty drinks or treats, take a picture and tag me. I want to see!