I recently through a gorgeous, apple-packed brunch to celebrate the Fall season with a few of my favorite ladies, and I think this may have been my favorite brunch that I've ever thrown! It was so easy to prepare, every recipe came out perfectly, and as always, I spent no more than 10 minutes in the kitchen after my friends arrived!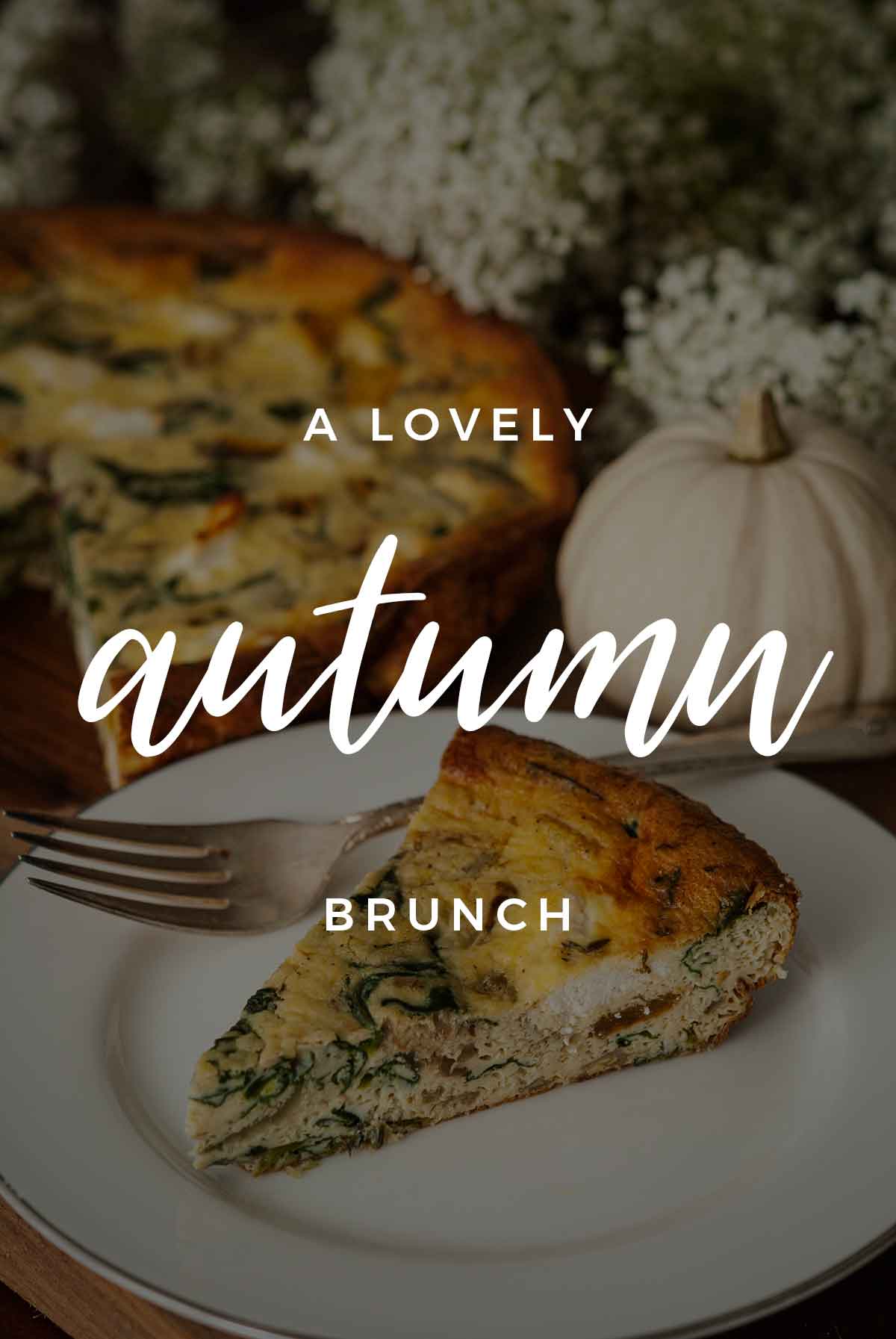 If you're looking for a Fall brunch menu that tastes amazing, looks beautiful, and helps you make the best of all those apple-picking apples, this is it! Apples were the star of the show, but I ticked plenty of fall flavor boxes: pumpkin, sweet potato, butternut squash, dark leafy greens, ginger, cinnamon, and chai!
Just about everything was prepped a whole day ahead, so all I had to do was sip a mulled ginger cider mimosa while setting the table, and relax until my friends arrived. Here's how I put it all together!
I set my table with little pumpkin gourds and pretty white, whispy flowers. I love tying them into the napkins like this.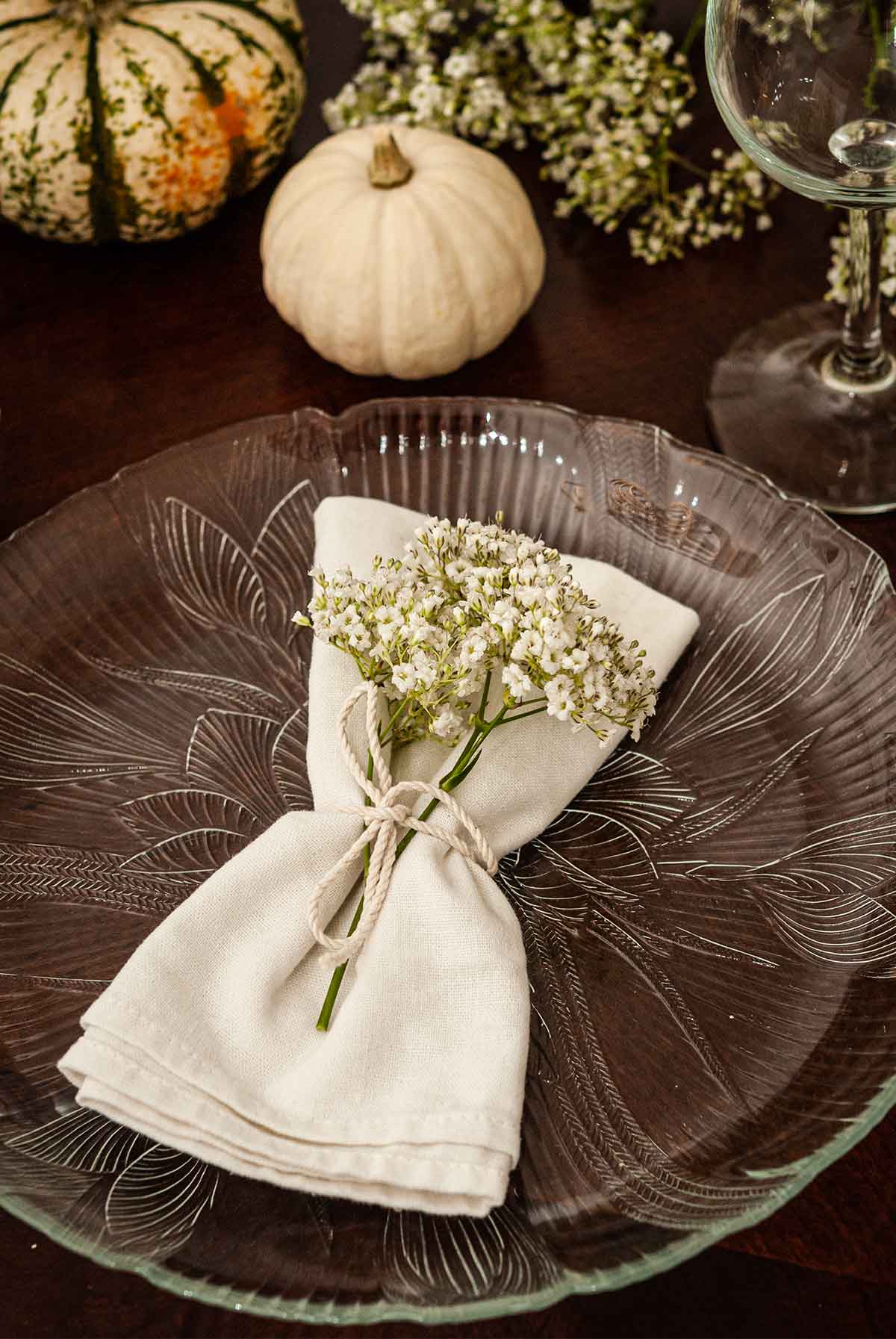 I put out a simple, pretty cheese board with tiny little grapes that I can only find this time of year. I didn't want to serve anything too extravagant because brunch was going to be filling! I found that lovely, long cheeseboard on Amazon, and used La Panzanella crackers, Dubliner cheese, and Boursin.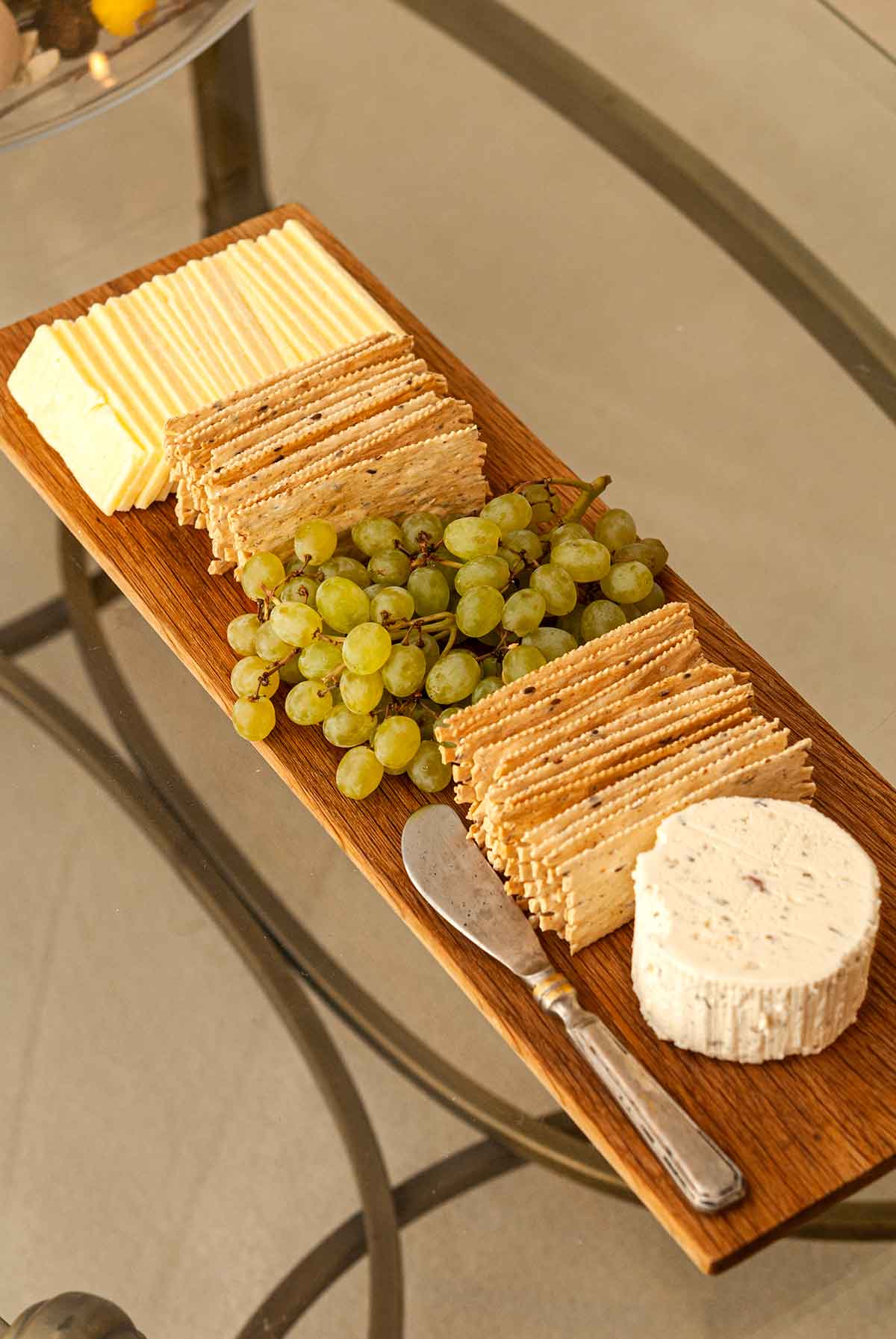 For the cocktail, I made the most incredible mulled ginger cider mimosas with fresh apple cider from my local farmer's market! I mulled the cider with spices, cinnamon sticks, sliced ginger, sliced tangerine, and lemon for just a half hour, then cooled it overnight.
With a little prosecco, these tasted exactly like bright autumn sunshine! I couldn't believe how delicious they were! I used little candied ginger pieces for the garnish and popped a few flowers in the cocktail pin to make them extra pretty.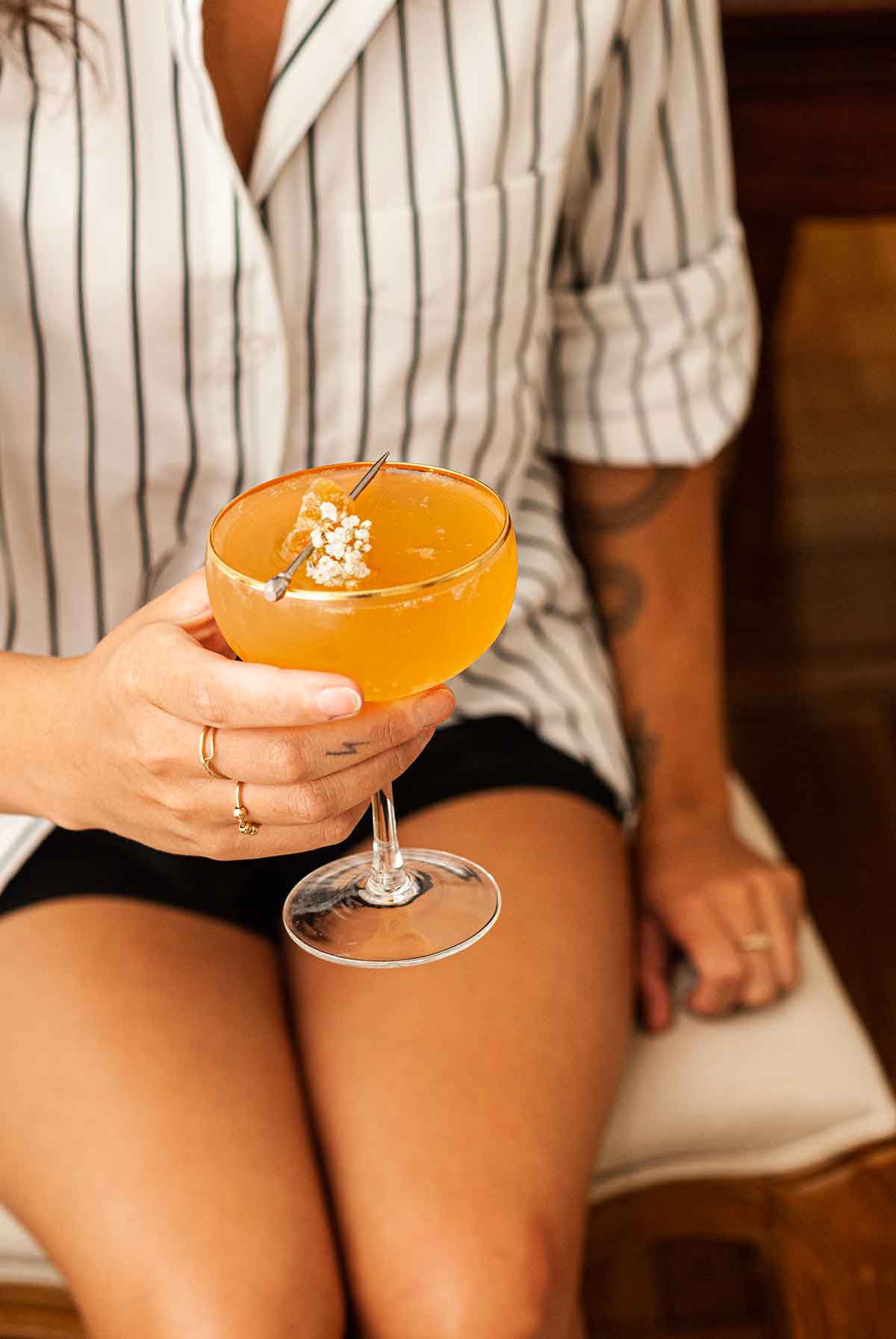 Mulled Apple Cider Mimosas
These sparkly apple cider mimosas taste like bright, autumn sunshine! Simmer your favorite farmer's market apple cider, a few cinnamon sticks, fresh ginger, tangerine and lemon with a tea infuser of mulling spices to create this elegantly seasonal brunch cocktail!
See the Recipe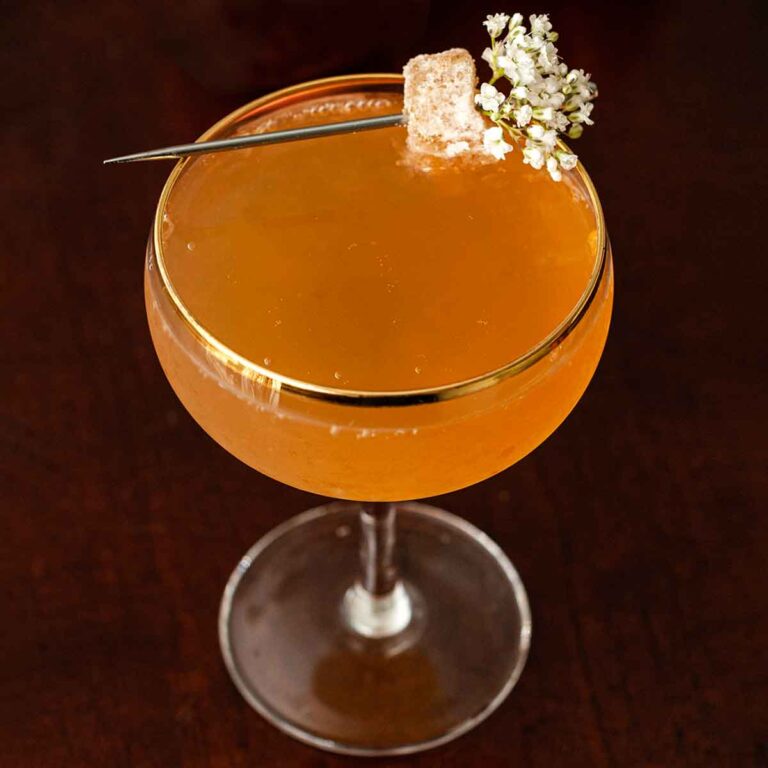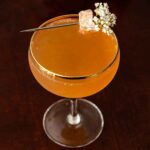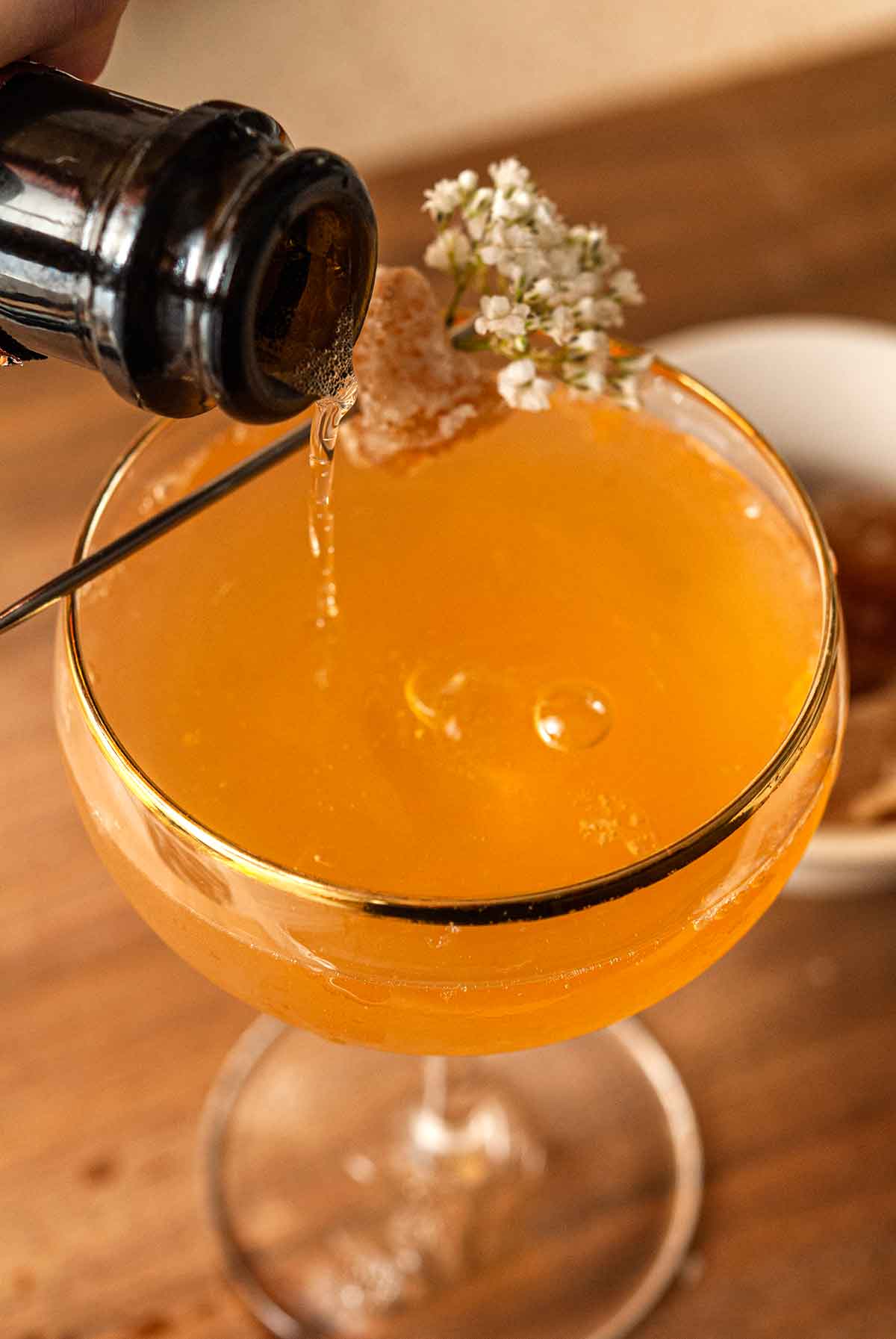 Just before my friends arrived, I popped my overnight apple chai french toast in the oven with prepped-ahead sweet potatoes. I prepped them both the night before, so all I had to do was pop them in the oven, and that's that. The French toast was a big favorite! Just look at that glamour shot!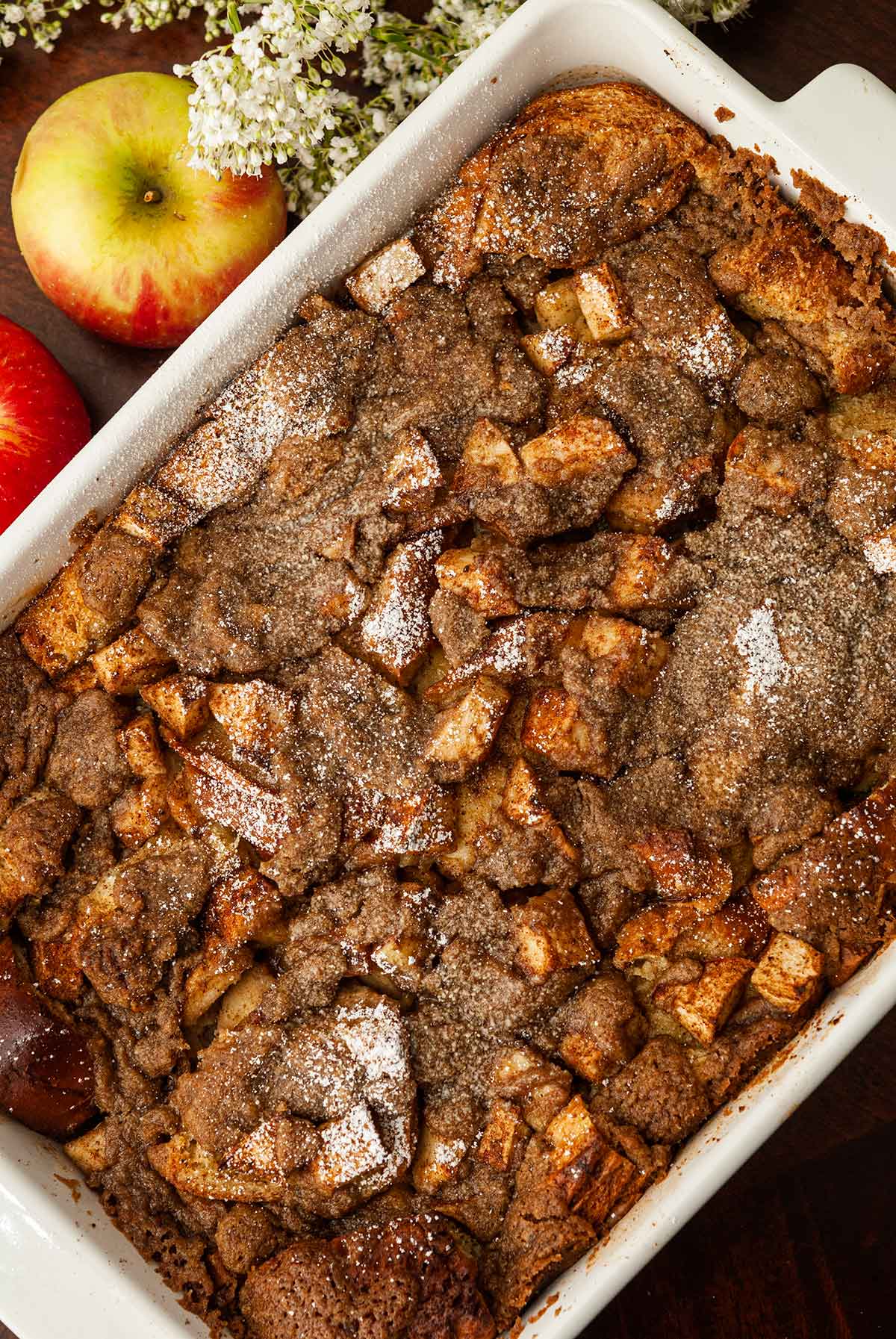 Overnight Apple French Toast Casserole
This easy overnight apple French toast casserole is a perfect Fall breakfast recipe! Soft and crispy, chai-spiced and packed with juicy apples, this streusel-topped French toast makes a wonderful addition to a Thanksgiving or Halloween breakfast menu! Prepare it the night before, then simply pop it in the oven in the morning!
See the Recipe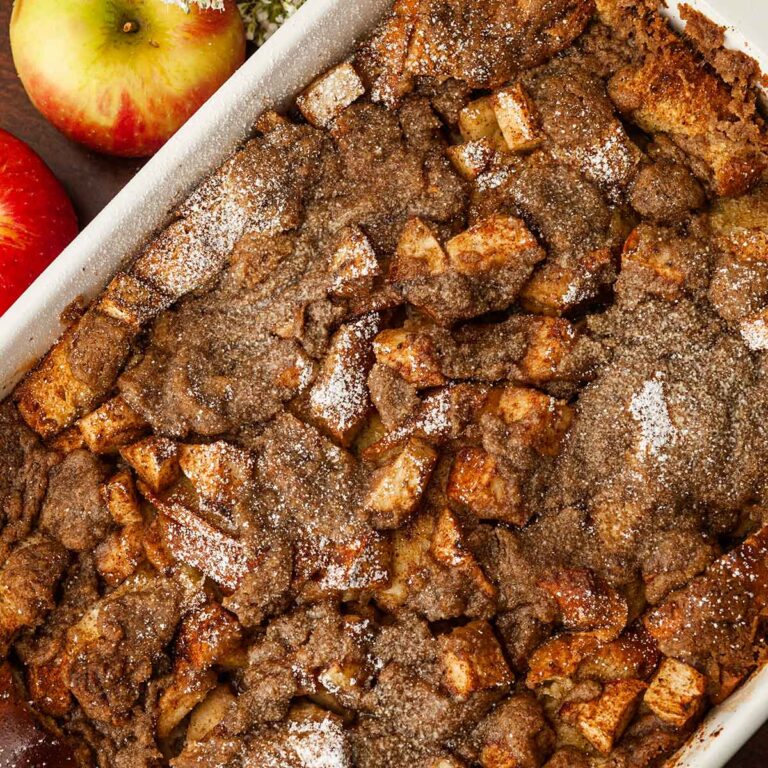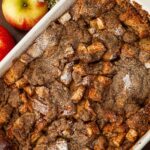 I use a light egg wash and grated parmesan on the sweet potatoes so even though they're all prepped ahead of time, they still come out nice and crispy!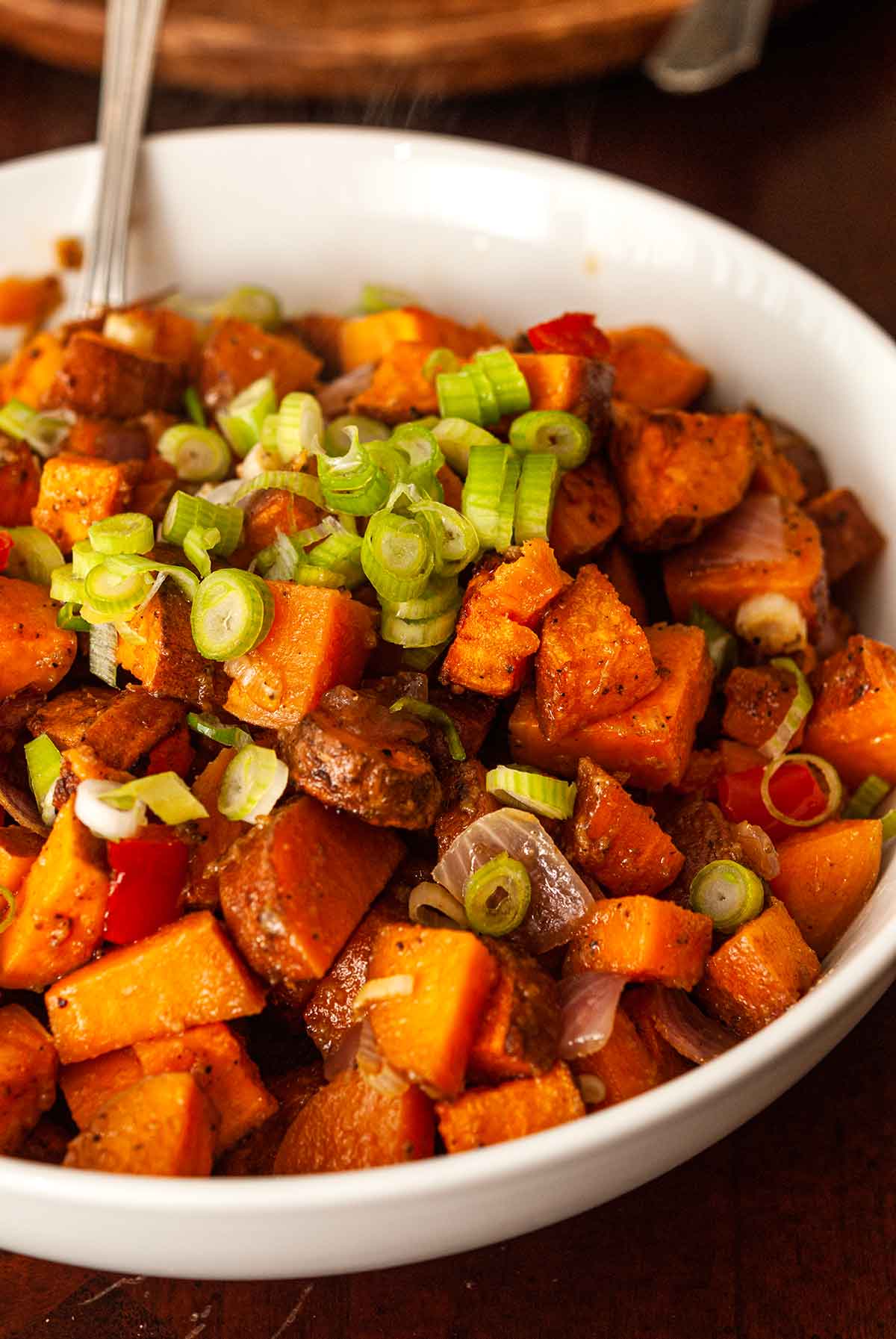 Crispy, Baked Sweet Potatoes
This extra crispy, baked sweet potato recipe has only 5 main ingredients, a few spices and it's baked, not pan-fried!
See the Recipe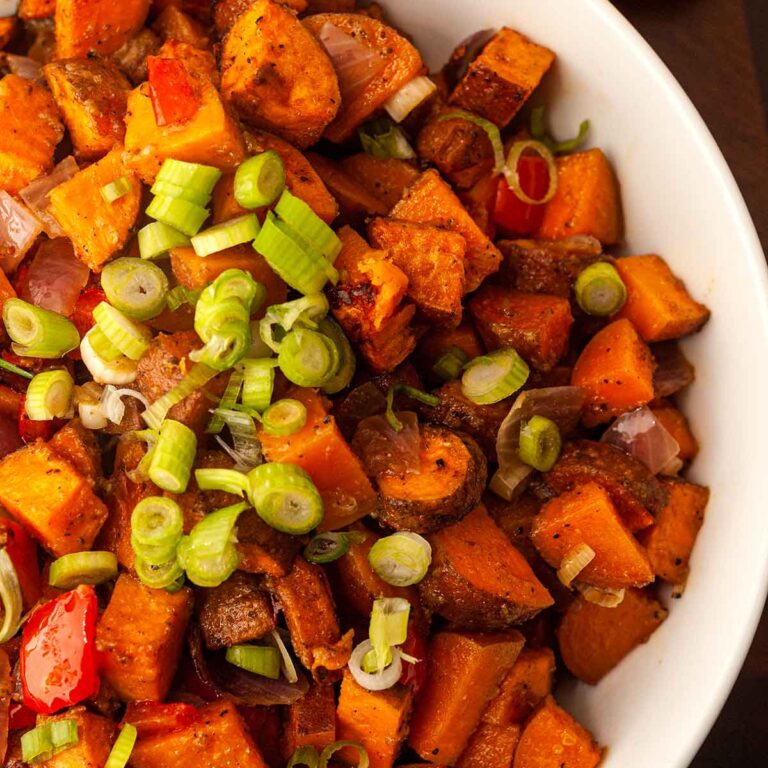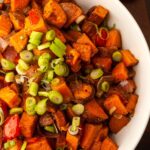 For the salad, I wanted to use more of my apples, so I made this gorgeous massaged kale, asparagus, and apple salad, topped with pepitas, dried cranberries, and blue cheese! This is what I call an "Instagram salad." It's almost too pretty to eat!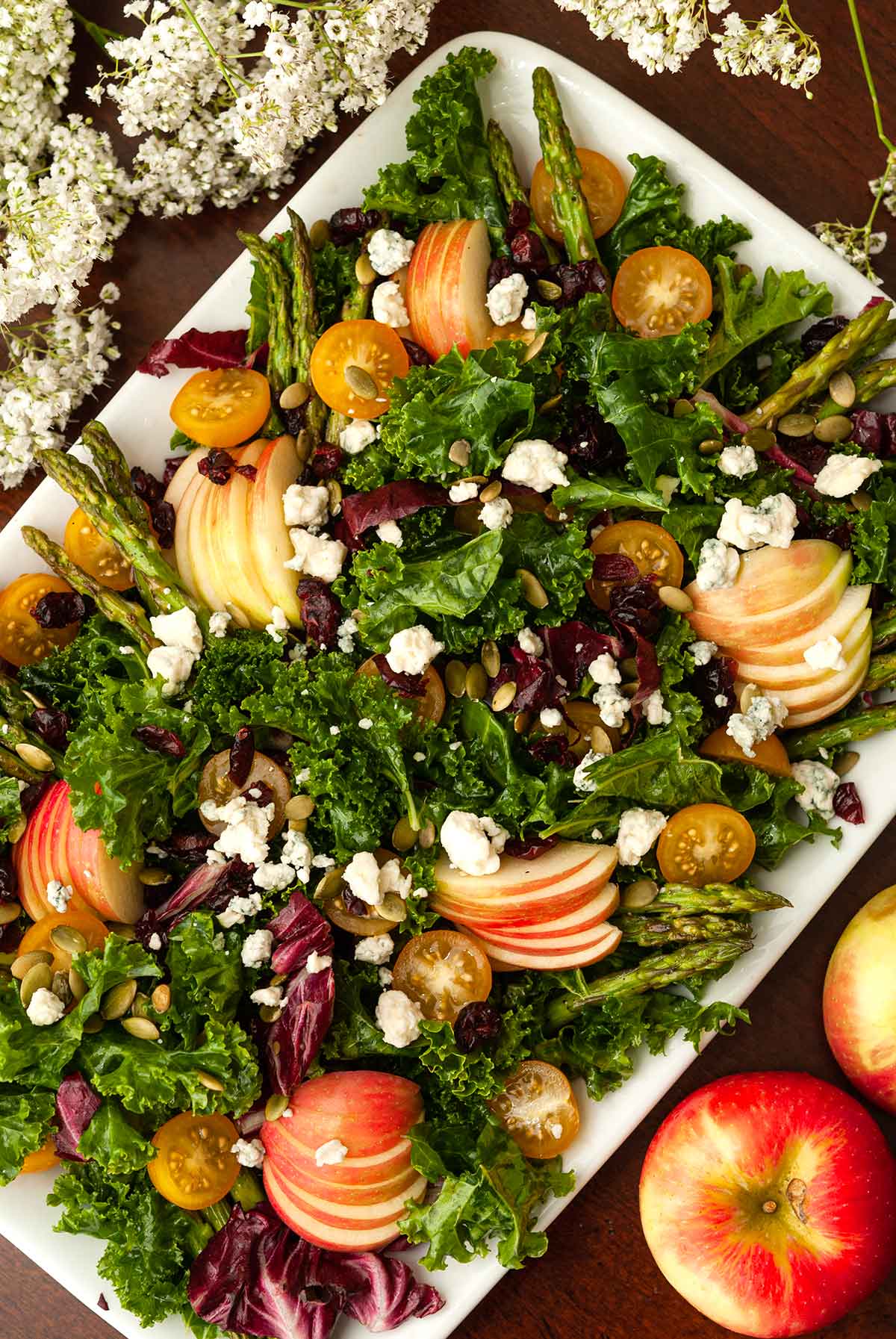 Massaged Kale Salad with Apple
This massaged kale salad recipe is such a beautiful, nutritious side dish! With cherry tomatoes, seared asparagus, radicchio, cranberries, pepitas, crumbled blue cheese, and pretty fanned apples, your guests will be so delighted with this crunchy, sweet and savory salad!
See the Recipe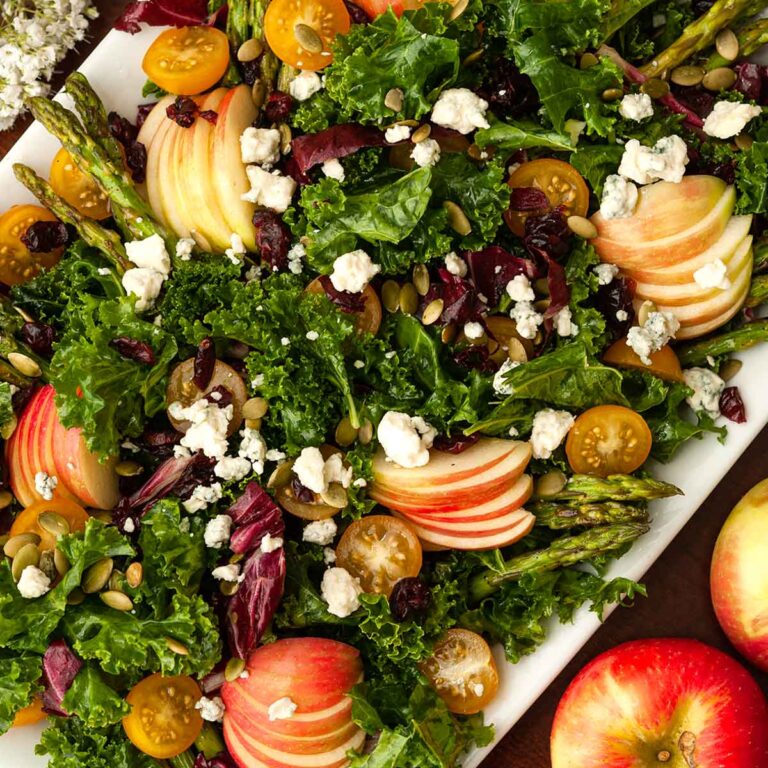 I also served this elegant crustless butternut squash quiche with goat cheese and spinach. Like most of my recipes, I made it the whole day before and simply served it cold. I sliced it before serving so folks wouldn't have to fuss with that.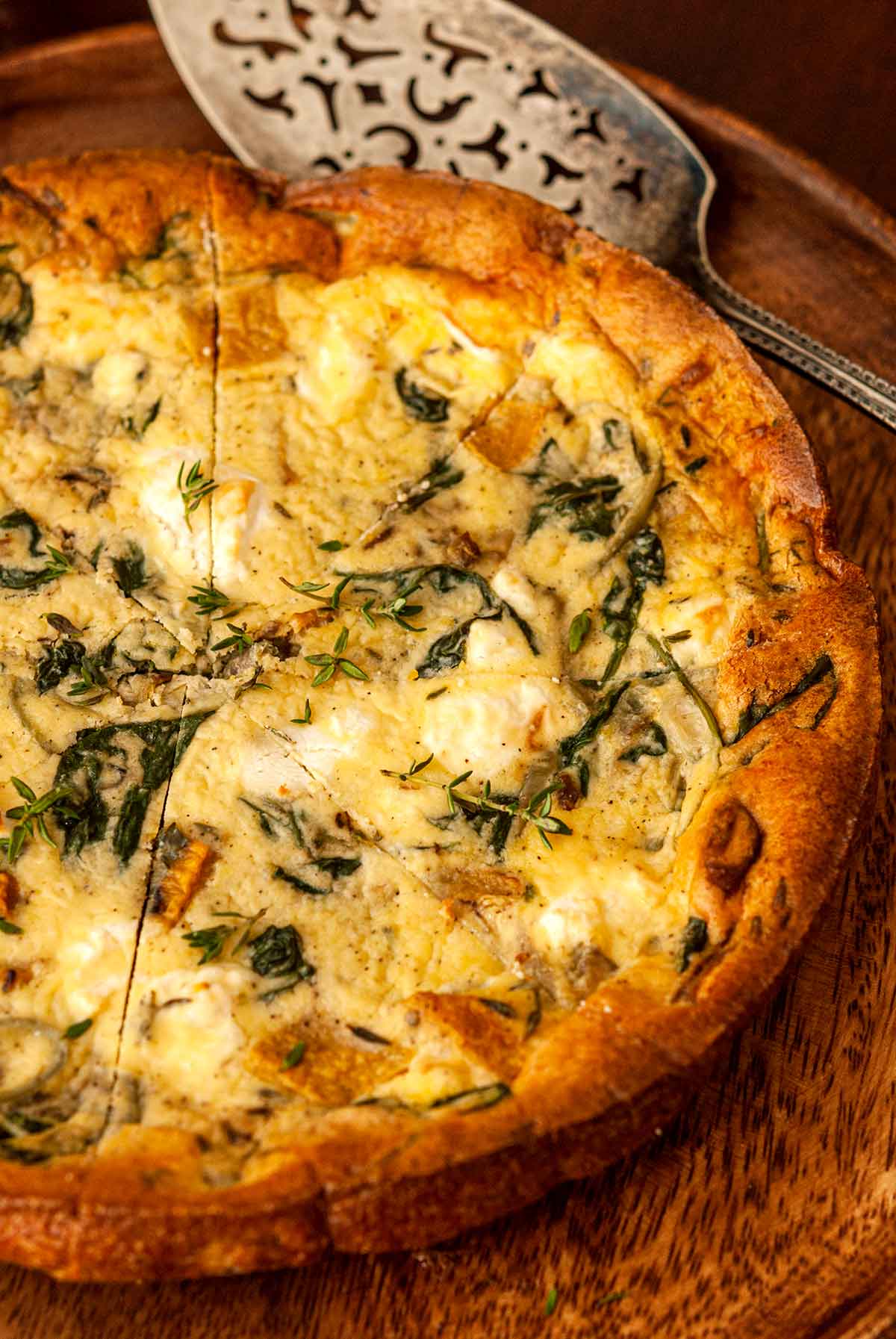 Crustless Butternut Squash Quiche
This crustless butternut squash quiche recipe is a perfect Autumn brunch main course! With goat cheese, shallots, and fresh spinach, it's a nutritious, gluten-free, low-carb quiche that takes only 20 minutes to prep, and 40 minutes to bake.
See the Recipe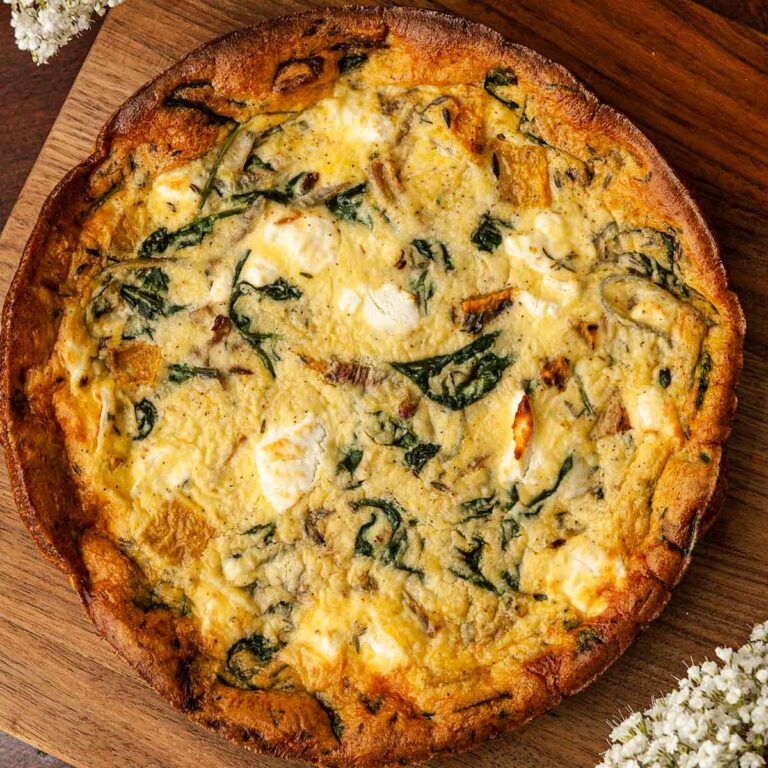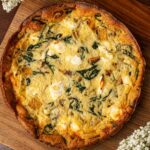 Now THIS was special: creamy pumpkin polenta topped with a mountain of seared mushrooms and sausage! I cooked the mushrooms and sausage the night before and stored them in a container. Then, while the French toast and potatoes were heating in the oven, I stirred up the polenta in just 5 minutes and heated the mushrooms in a pan.
This recipe was the only thing I "made" while my friends were there. Just the 5-minute polenta. Everything else was just reheated or served cold.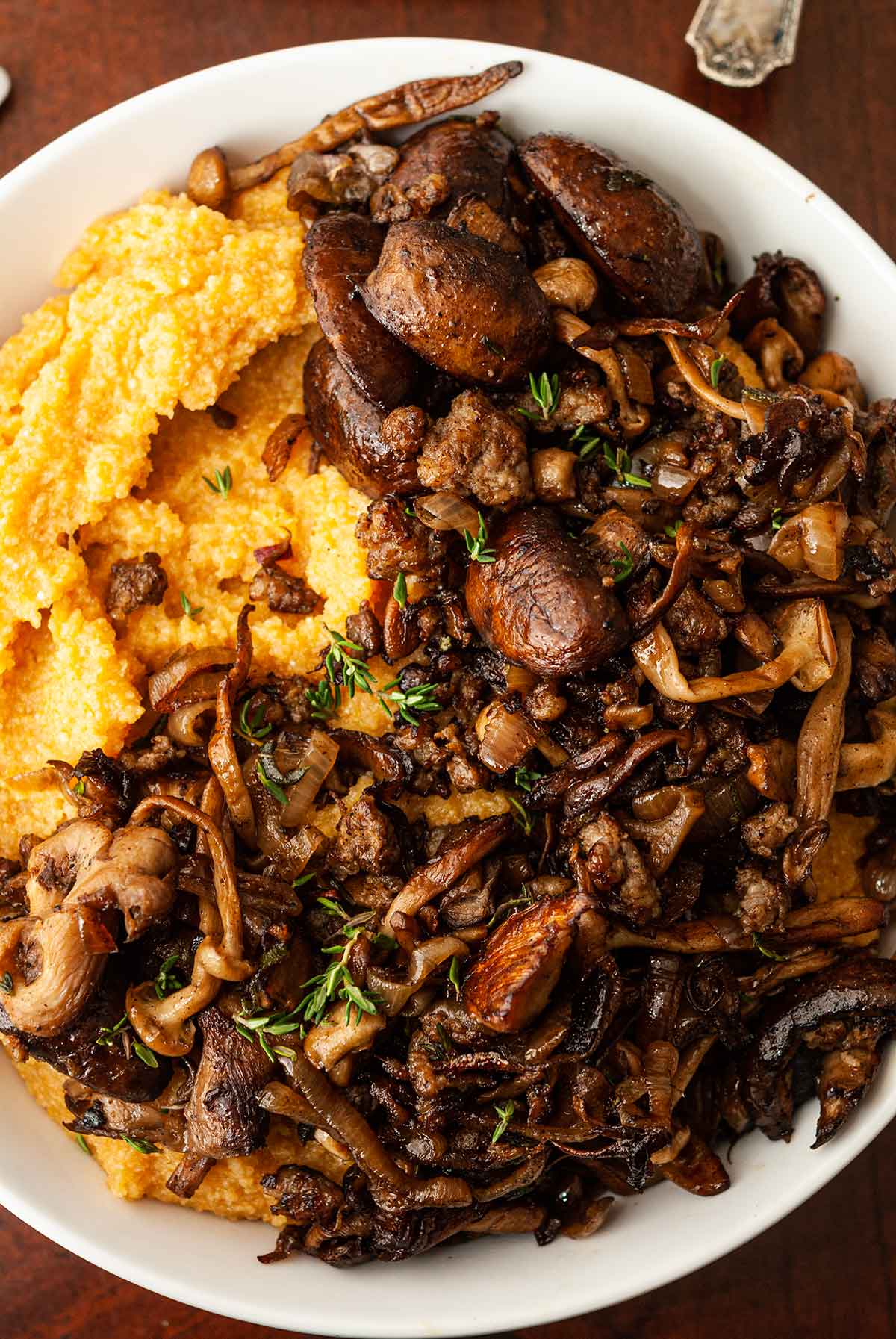 Pumpkin Polenta with Mushrooms and Sausage
This creamy, cheesy pumpkin polenta with mixed mushrooms is such a delicious fall brunch or Thanksgiving dinner side dish! With shallots, sausage, herbs, and spices, this simple recipe feeds a crowd and takes just 30 minutes to make!
See the Recipe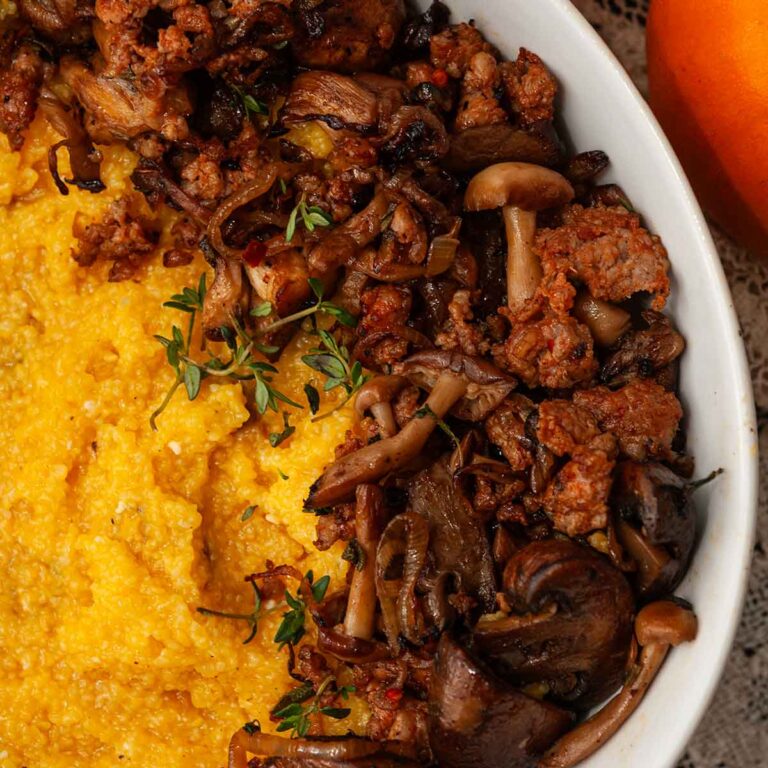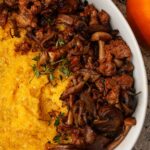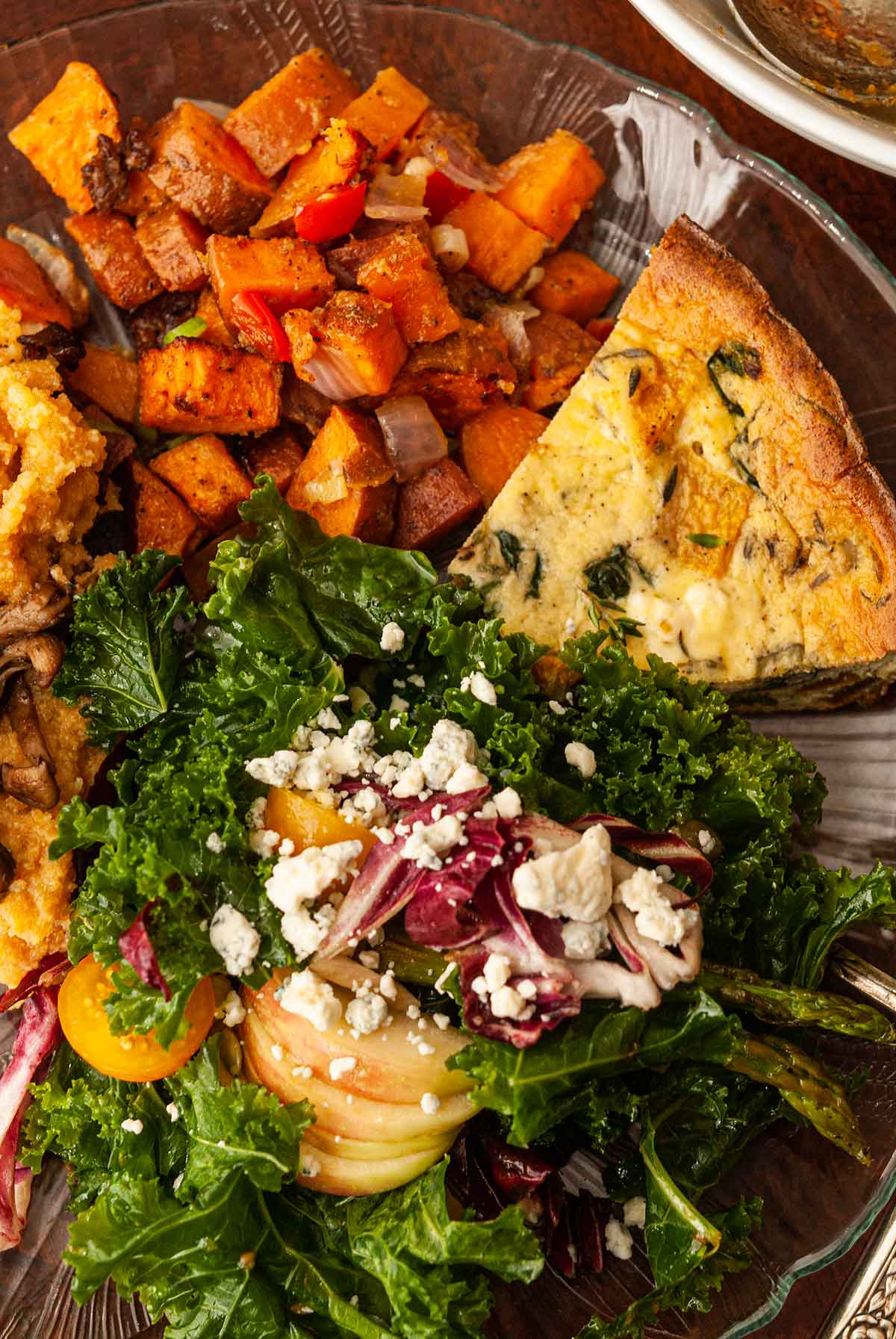 I have a big flower box bouquet on my table of dry flowers that I made for my last dinner party. I added a few of the fresh white flowers that I placed in the napkins and sprinkled the bouquet with a few drops of fragrant oils.
I love this Spice Fragrance Collection! I particularly love the ginger, clove, and cinnamon scents together. Just a few drops and the whole table smelled like an Autumn ginger dream!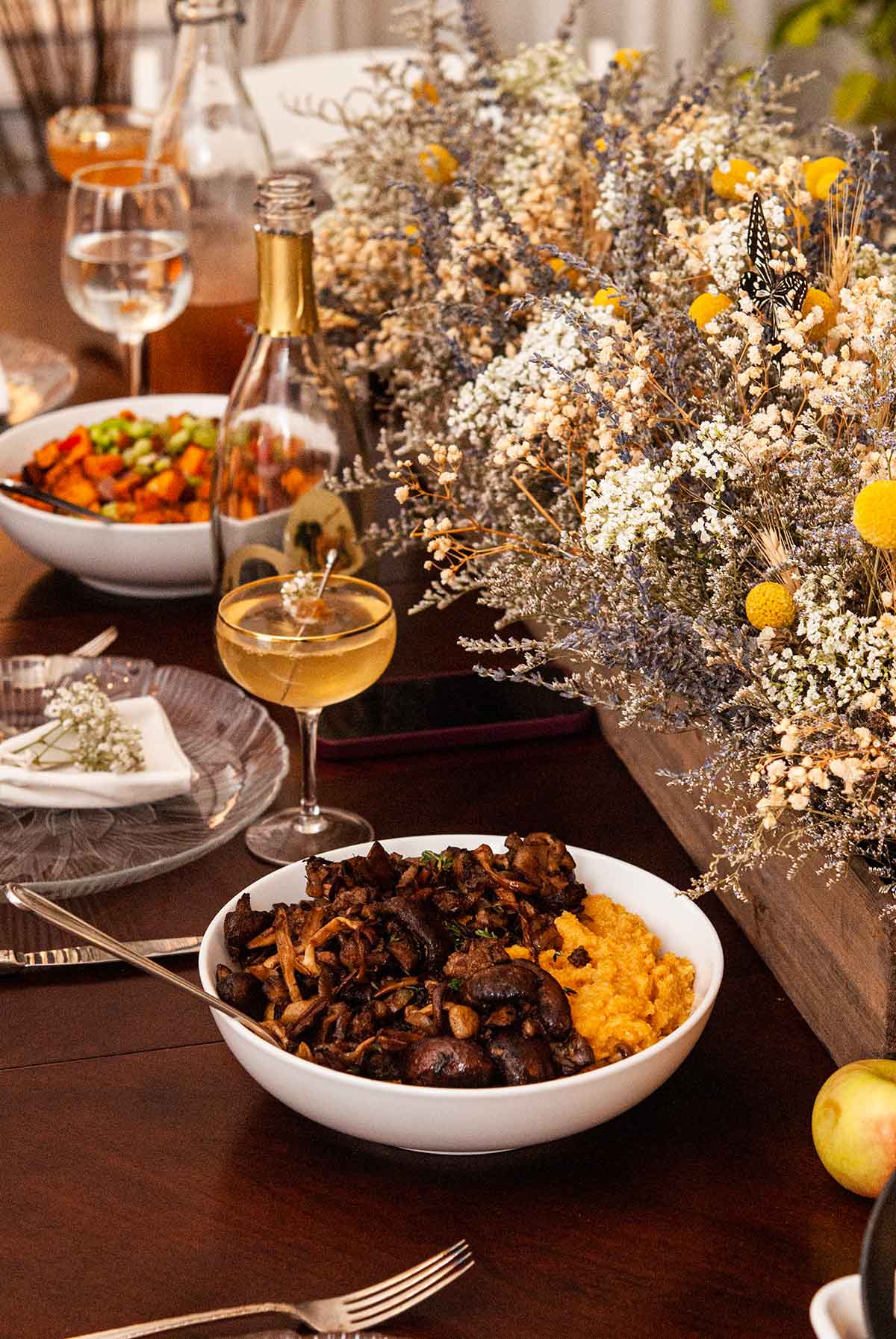 I hope you enjoy all of these recipes and have a beautiful, delicious Fall!
For more inspiration, subscribe to my newsletter, and follow me on Instagram, on Pinterest, tiktok, and Facebook! And if you ever make any of my tasty drinks or treats, take a picture and tag me. I want to see!