Here you'll find 20 appetizers, cocktails and sweet treats for a perfectly lovely bridal shower! They're so incredibly tasty that you'll impress even the pickiest mother-in-law! They're also pretty, so easy to make and delightfully colorful too!
If I'm throwing a party for someone, I usually spend months on Pinterest saving ideas. I make carefully tailored Spotify playlists and I pull out my prettiest, most elegant appetizer, dessert and cocktail recipes!
I don't like making anyone eat off of laps on paper plates so, if possible, all food is finger food, easily held with one hand. Cocktails are easily made into batches so I'm not shaking up drinks all afternoon, and deserts/pastries are also easily served with only a cocktail napkin or in small jars or glasses. It just keeps things tidy and elegant.
All of the appetizers, cocktails, pastries and dessert recipes below are easily made and easy to serve!
1. Beautiful Spring Canapés
2. Vegan Canapés with Mushroom Pâté
3. Mini Croque Monsieur
4. Pink Deviled Eggs
5. Crispy, Baked Cauliflower Cakes with Roasted Garlic Sour Cream & Marinara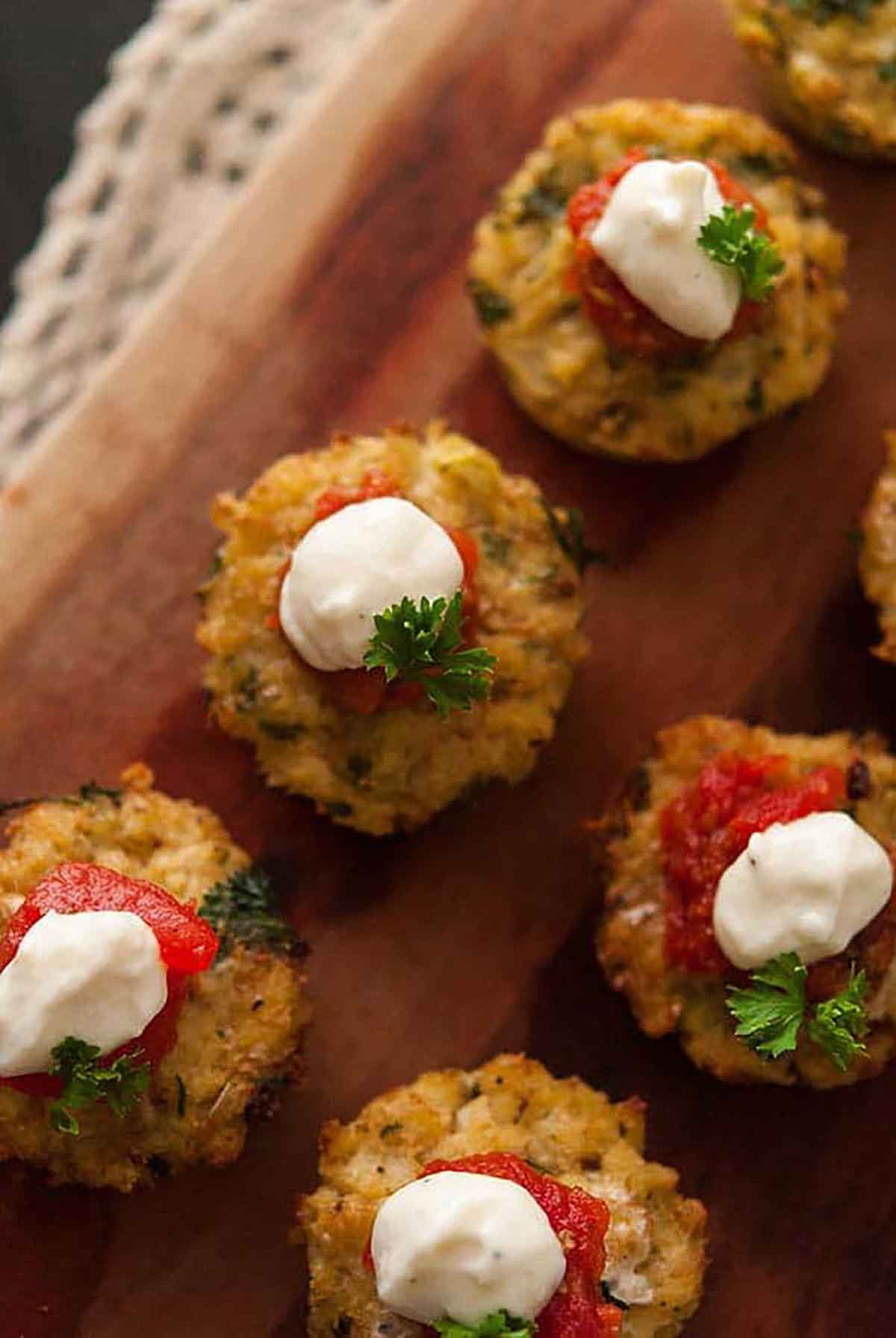 6. Bruschetta with Mozzarella, Seared Tomatoes & Roasted Garlic
7. Beet Napoleons with Prosciutto Roses
8. The Sake Lychee Martini
9. The Pink Cherry Blossom Maraschino Liqueur Cocktail
10. Sparkling Elderflower Cocktail
11. Sparkling Pink Grapefruit Cocktail with Cucumber
12. The French Gimlet
13. The White Rosemary Rose Coconut Cocktail
14. Strawberry Rhubarb Scones
15. White Chocolate Cheesecake Mousse with Raspberry Compote
16. Glazed Raspberry Lemon Poppy Seed Scones
17. Strawberry Rhubarb & Vanilla Cheesecake Mousse Cups
18. Crostini with Balsamic Strawberries and Ricotta
19. Sunshine Lavender Lemon Bars
20. Lavender Lemon Scones with Honey Butter
I hope your bride loves these recipes as much as I do!
For more inspiration, follow me on INSTAGRAM, on PINTEREST, TIKTOK and FACEBOOK! And if you ever make any of my tasty drinks or treats, take a picture and tag me. I want to see!