This sparkling elderflower cocktail with Prosecco and St. Germain is the most elegantly simple cocktail to serve at any cocktail party from a glitzy New Year's Eve ball to a lovely bridal shower. Bubbly and floral, it has a glamorous 1920's sophistication, delicate sweetness and understated charm.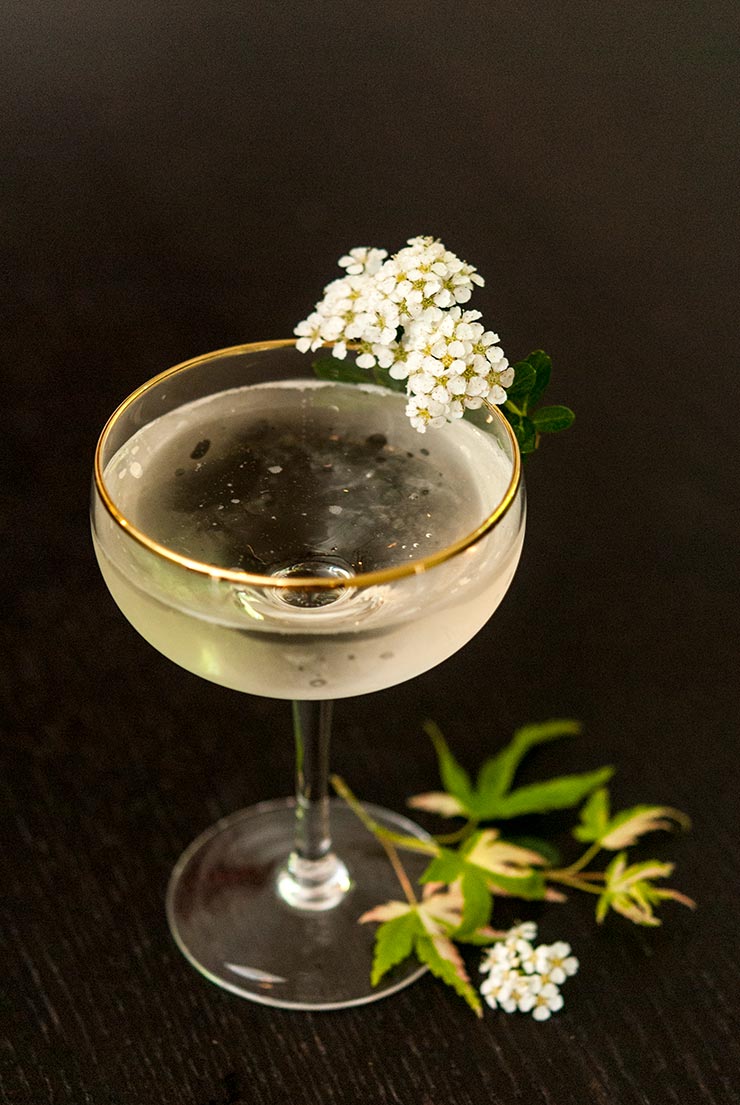 The key ingredient in this cocktail is elderflower liqueur, specifically, St. Germain. There are a number of elderflower liqueurs that you'll find in your local wine shop, but St. Germain really stands out among them in complexity.
Affectionately nicknamed "bartender's ketchup" by New York bar tenders, it can make just about any cocktail taste more special, but there are a few fun facts about this elegantly floral liqueur that you may not know that make for excellent cocktail party ice breakers.
For example…
Who Was Saint Germain?
If you've ever wondered why St. Germain Liqueur is called "St. Germain," it's named after a fascinating (and mysterious) gentleman who lived in the 1700s.
He was not an actual saint. His full name was The Count of Saint Germain, but Voltaire sarcastically named him "der Wundermann" (The Wonderman) because he had a habit of telling people he was 500 years old.
He was actually quite talented, despite Voltaire's impression of him. He was a courtier, adventurer, pianist, composer, inventor, and alchemist. He was also known as a spiritual master. He claimed to have discovered an "Elixir of life."
Some people believed he was immortal. He was even close friends with Marie Antoinette. It's believed that he prophesied the French Revolution and her impending death.
Some people even believed that he was the real Shakespeare, and wrote every play and poem. Some people even believed he was actually Francis Bacon who had faked his death and assumed a new identity. None of these assumptions were remotely true, but fascinatingly, rumors upon rumors were told about him, and many honestly believed them.
He had endless nicknames and titles such as Marquis de Montferrat, Comte Bellamarre, Chevalier Schoening, Count Weldon and Prinz Ragoczy. He was also known as the "Master of the Violet Flame." Various cults and occult organizations have adopted him as a model figure.
Suffice it to say, his title makes a perfect namesake for a magically delicious elderflower liqueur.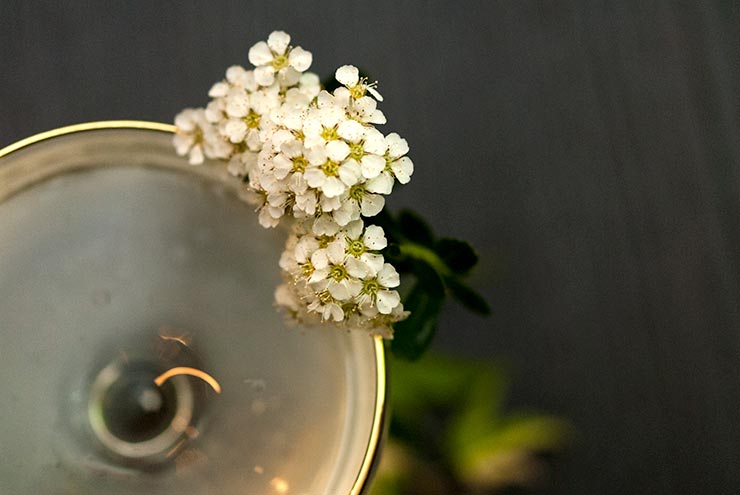 St. Germain Liqueur Is Not as Vintage as You May Think
Interestingly, St. Germain Liqueur was not created in the 1920s. It was created in 2007, but many associate it with the 1920s because of its Art Nouveau-designed bottle and, well, it's just a lovely thought to imagine pretty flappers in flowery Paris cafes sipping elderflower liqueur from cordial glasses.
It also harkens back to the days of New York cocktail speakeasies where the bootleg liquor needed a little perfumed sweetening to be drinkable. But nope. It was created the same year the last Harry Potter book was published.
However, the process of making elderflower liqueur certainly pre-dates the existence of St. Germain Liqueur, as far as 1884, so it's likely that it was enjoyed by a few lovely 1920s flappers. It just wasn't called St. Germain.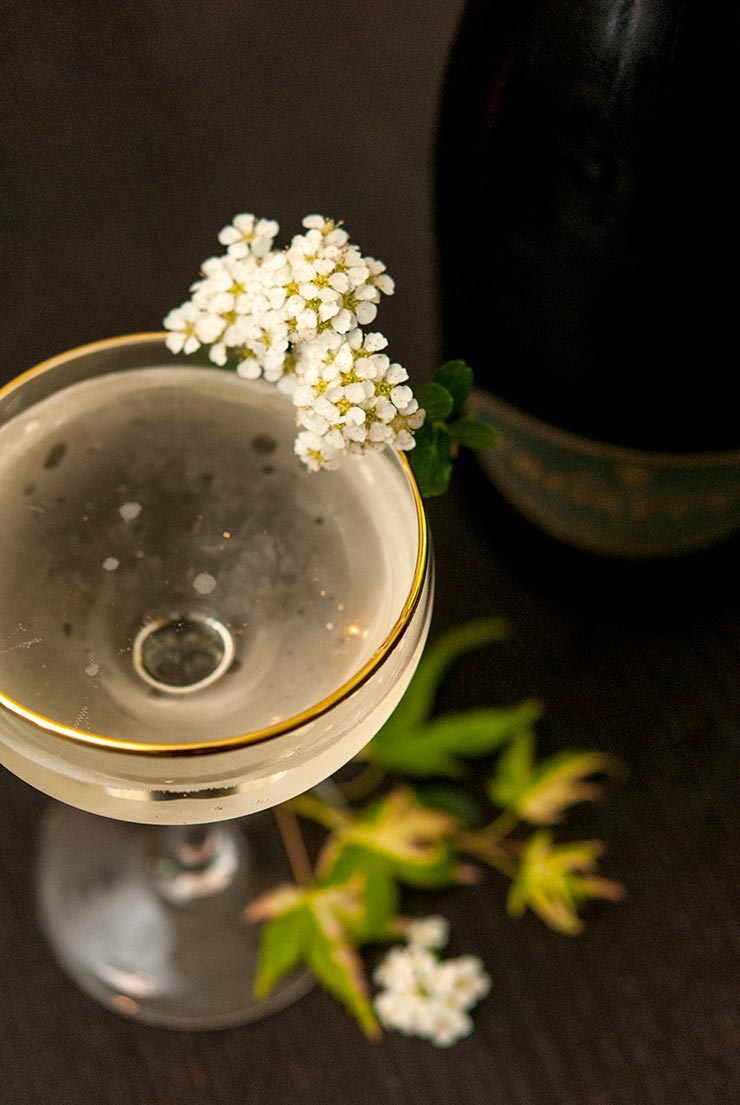 So there's a little background on this truly lovely, delightfully floral mixer.
For more inspiration, subscribe to my newsletter, and follow me on Instagram, on Pinterest, tiktok, and Facebook! And if you ever make any of my tasty drinks or treats, take a picture and tag me. I want to see!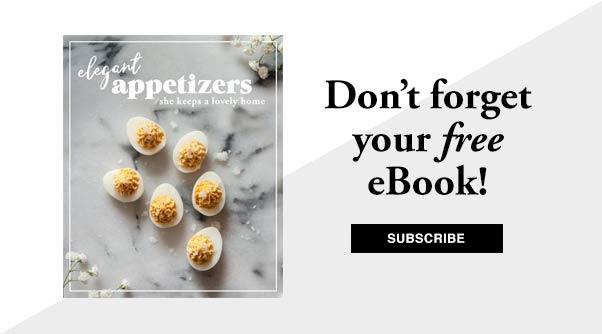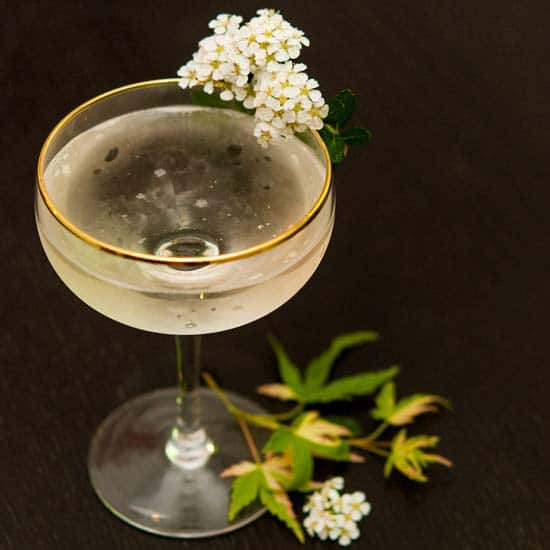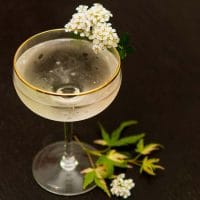 A Sparkling Elderflower Cocktail with St. Germain & Prosecco
This Prosecco and St. Germain cocktail is the most elegantly simple cocktail to serve on New Year's eve. Bubbly and floral, it has a glamorous 1920's sophistication, delicate sweetness and understated charm.
Print
Pin
Rate
Ingredients
4

ounces

Prosecco

½

ounce

St. Germain
Instructions
Pour chilled prosecco into glass, then pour St. Germain. Gently stir and serve.
Nutrition
Serving:
1
cocktail
|
Calories:
195
kcal
|
Carbohydrates:
13
g
|
Sodium:
5
mg
|
Potassium:
80
mg
|
Sugar:
11
g
|
Calcium:
10
mg
|
Iron:
0.3
mg