If you're looking for easy, spring family lunch recipes that can be prepared a full day ahead and will impress everyone at the table, take a look at my beautiful lemon butter shrimp lunch menu!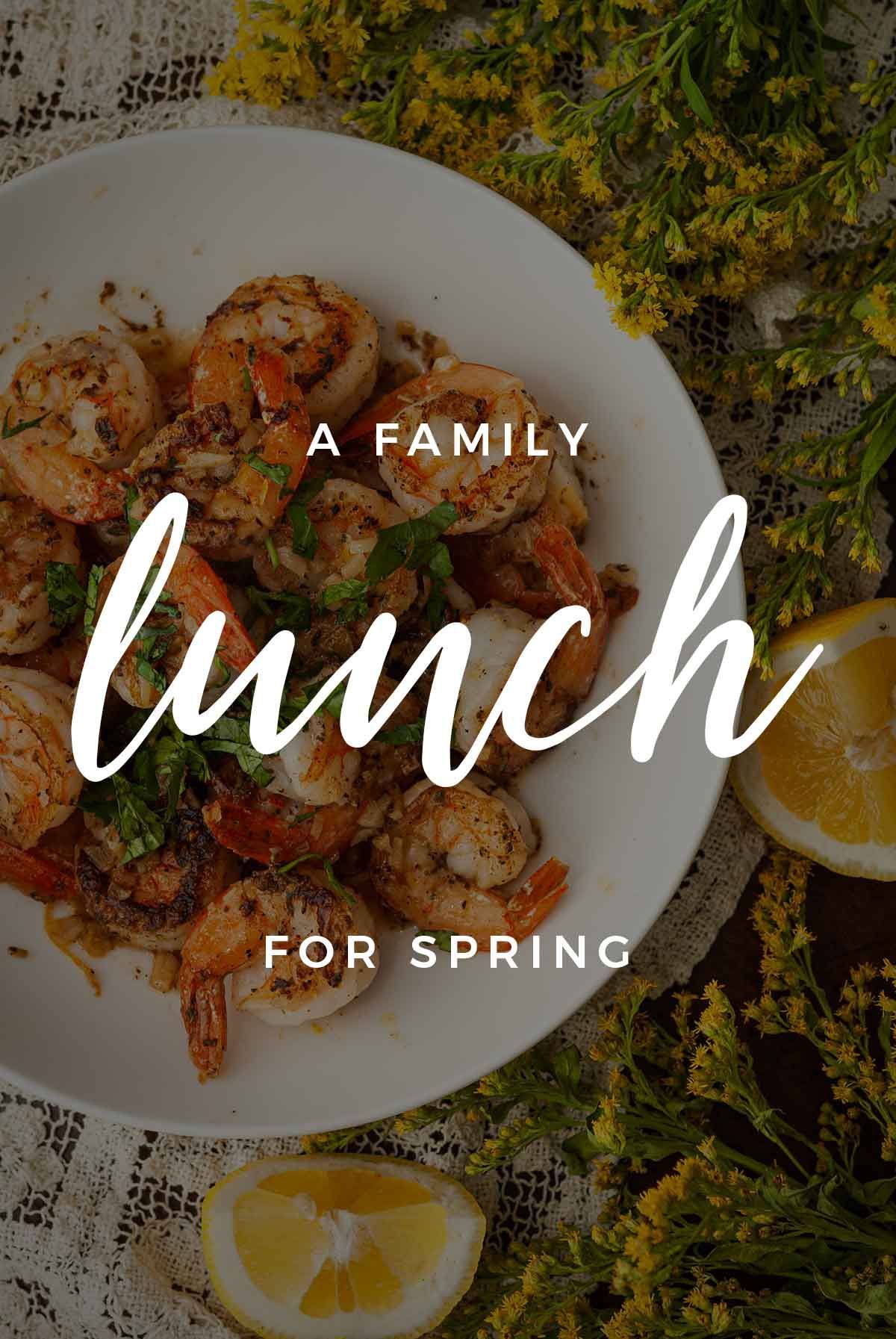 I had my family over for our annual lunch and Brooklyn Botanical Garden walk, but sadly, the forecast was for rain, and it sure did… so I decided to bring the flowers inside instead!
I set my table with lavender, wheat, caspia, and other beautiful flowers in a flower box centerpiece, and served crostini and salad covered in pretty pansies and prosciutto roses!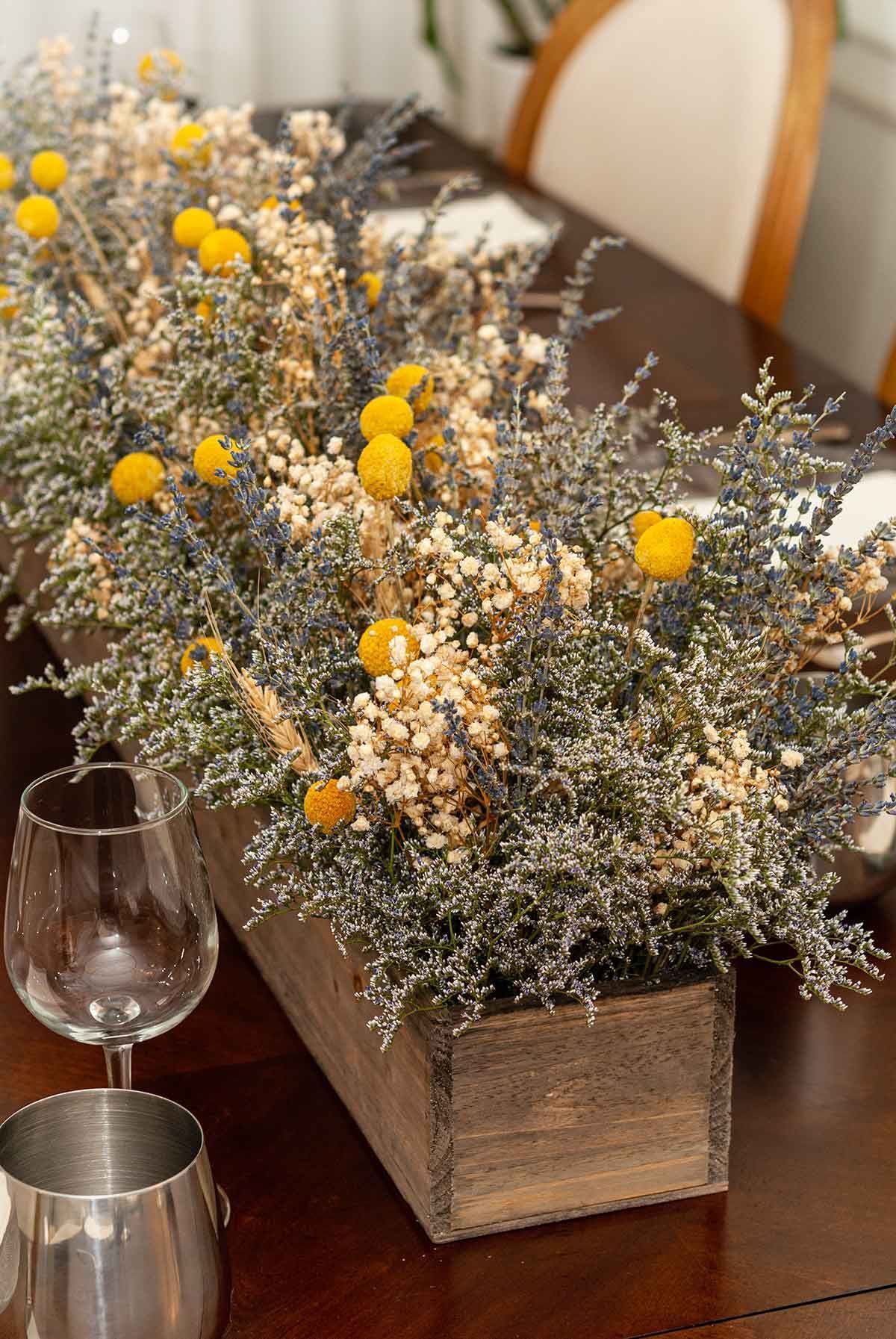 I made pesto-ricotta prosciutto rose crostini, creamy dill chickpea salad, bright lemon orzo with sweet, sautéd corn, my favorite fennel salad, and lemon butter Italian shrimp!
Everything but the shrimp was prepared the day before, and the sautéing of the shrimp took just 5 minutes!
I thought it would be pretty to have both fresh and dry flowers for my table, so I used goldenrod for the napkins and tied them with baker's string.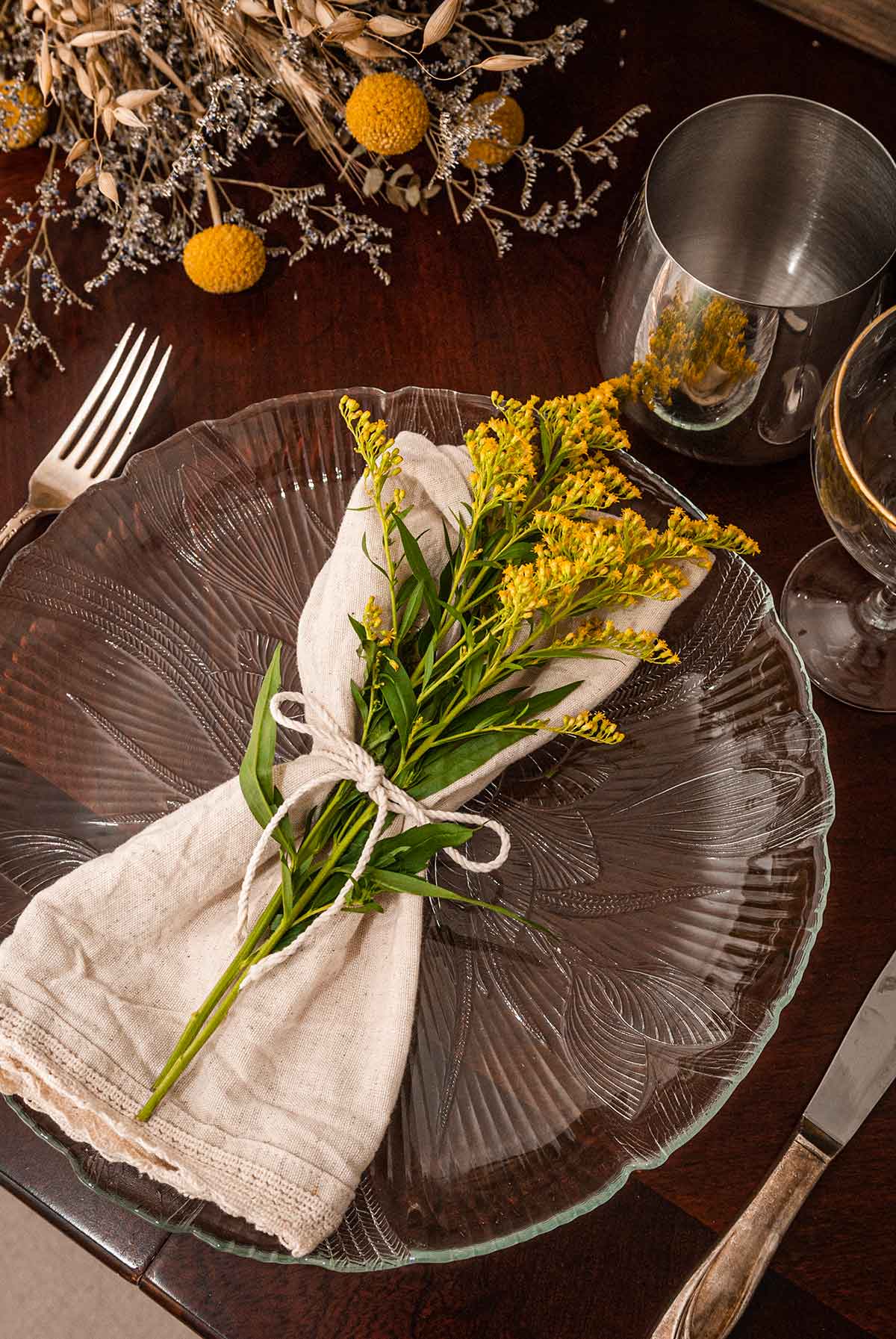 I also made a beautiful flowerbox centerpiece, and bought almost everything on Amazon! Take a look to see how to make a beautiful flowerbox centerpiece like this!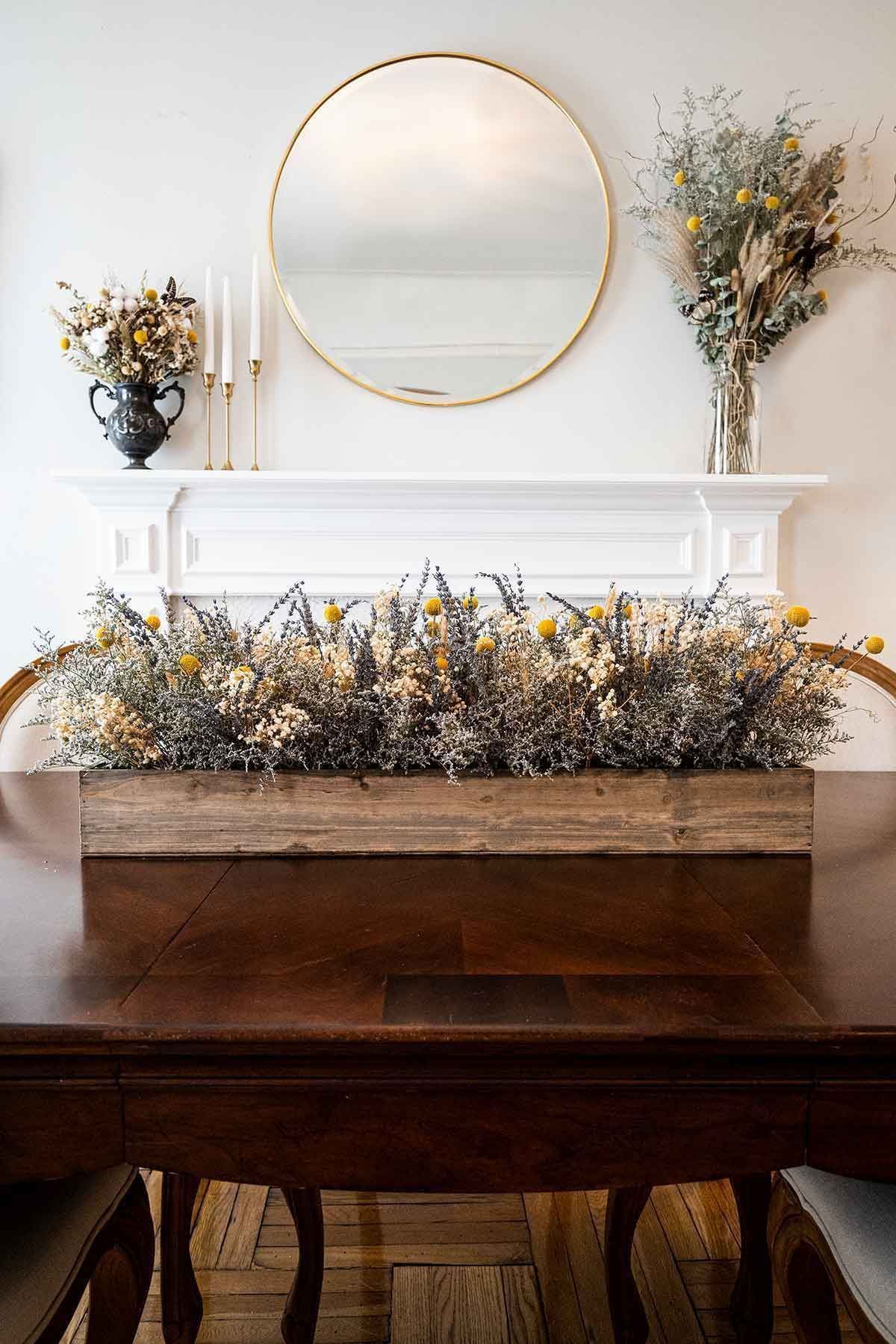 I had a nice little drink station with prosecco, freshly made iced peach green tea and tasty little sodas from Fever Tree! I like having some non-alcoholic sodas but don't want to serve Coke or Sprite. These are so tasty and elegant!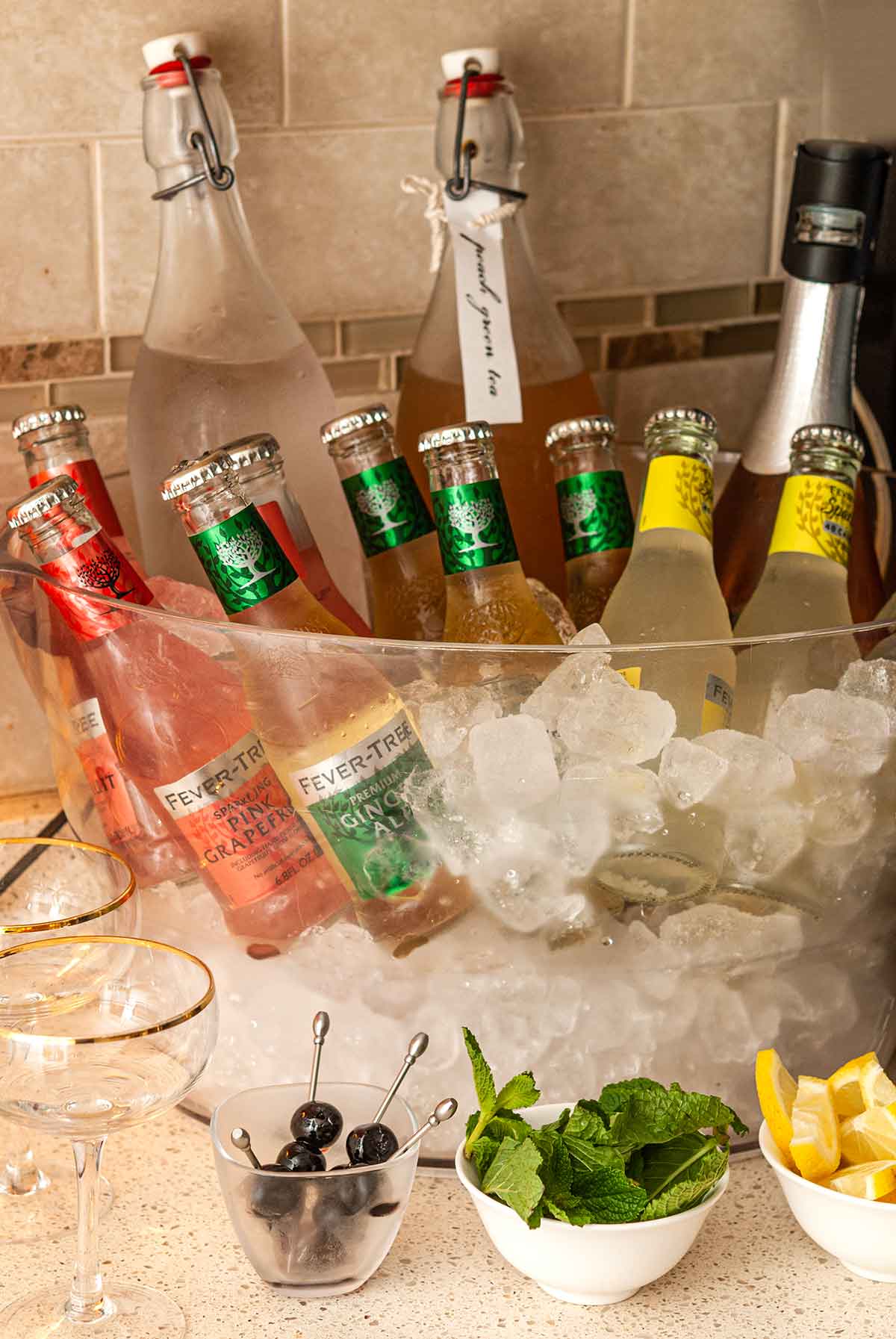 For lunch, I made this sunny lemon orzo, and included lightly sautéd corn to add a little sweetness and more yellow brightness! I simply popped it in Tupperware and kept it refrigerated till the next day!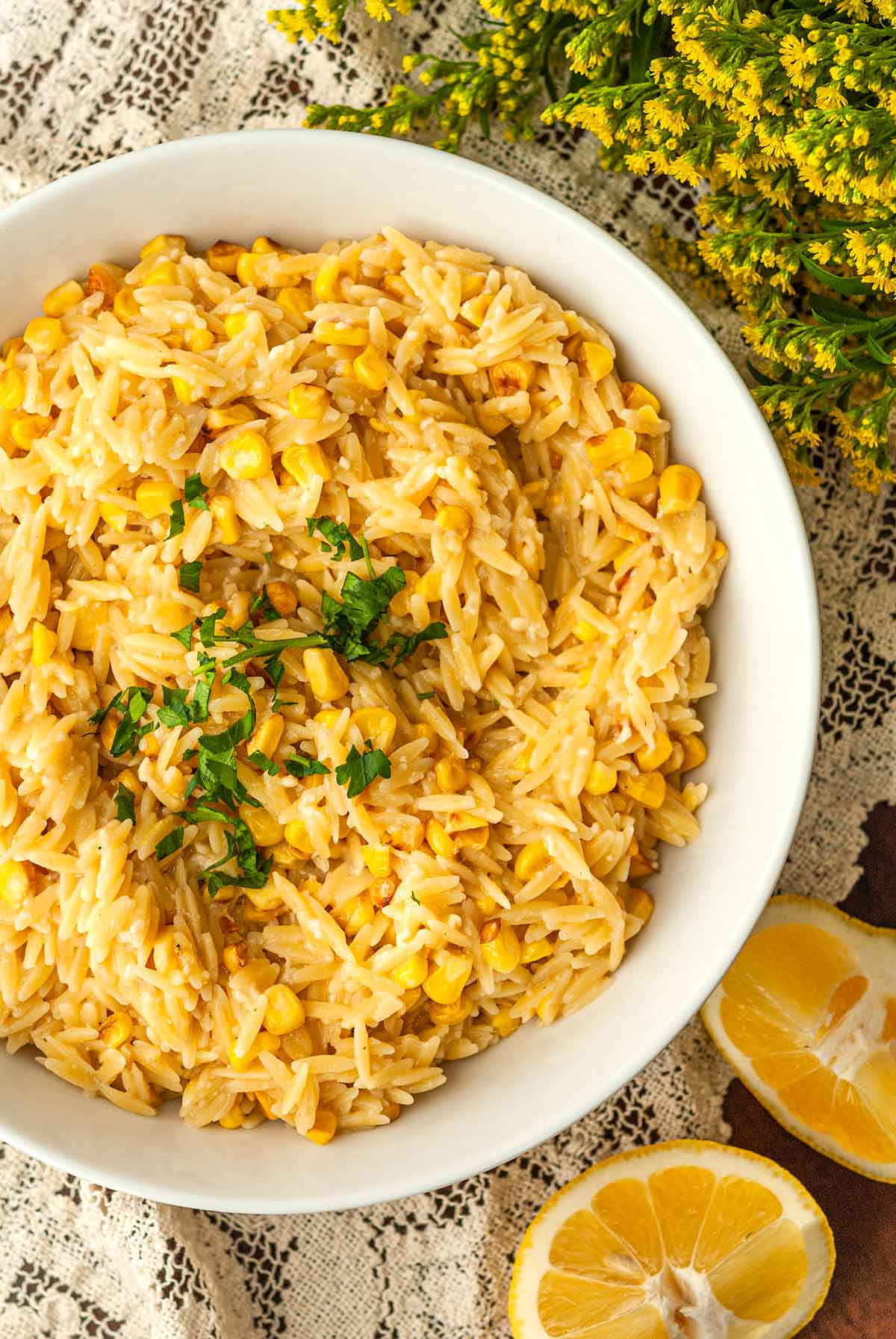 Lemon Orzo
This lemon orzo recipe includes bright, summer corn to turn up the sunshine. 
See the Recipe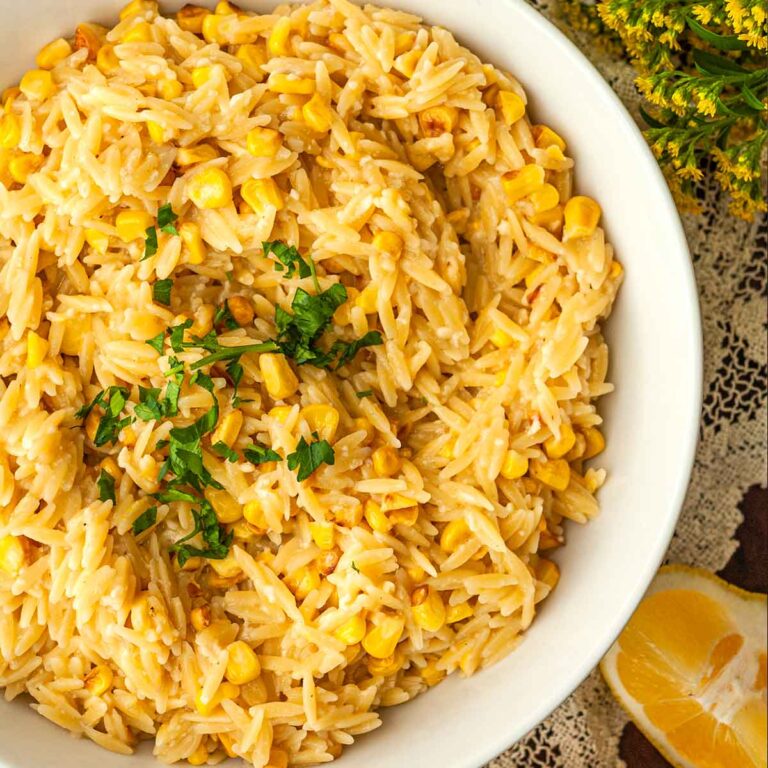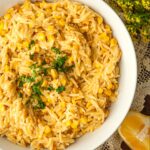 I thought this gorgeous, creamy, original dill chickpea salad would make a wonderful pair with the orzo, and like the orzo, it was also made a whole day ahead! Isn't it beautiful?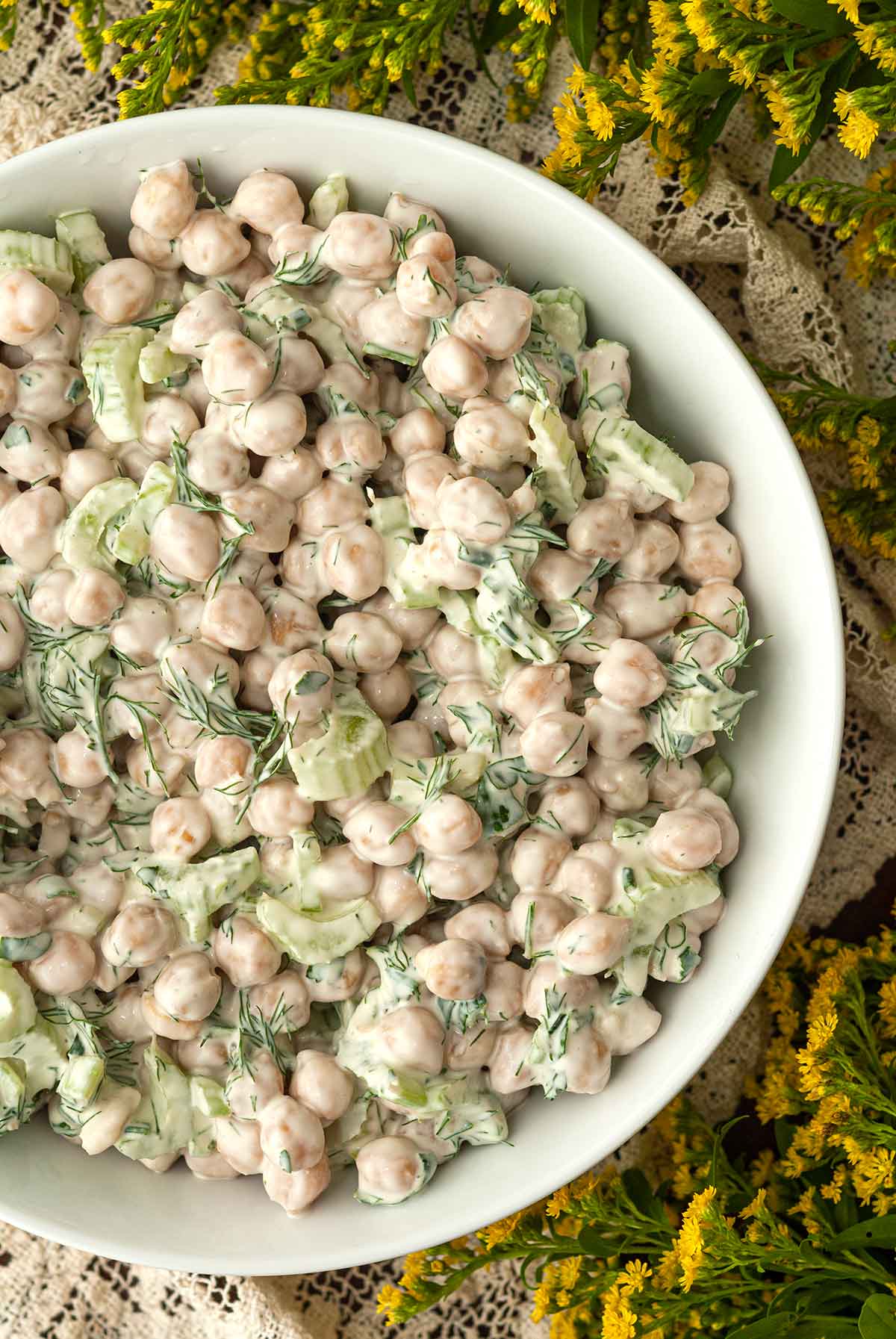 Creamy Chickpea Salad with Dill
This chickpea salad with dill is one of my favorite side dish recipes for spring entertaining! It's garden fresh, delicate yet flavorful, both easy and elegant!
See the Recipe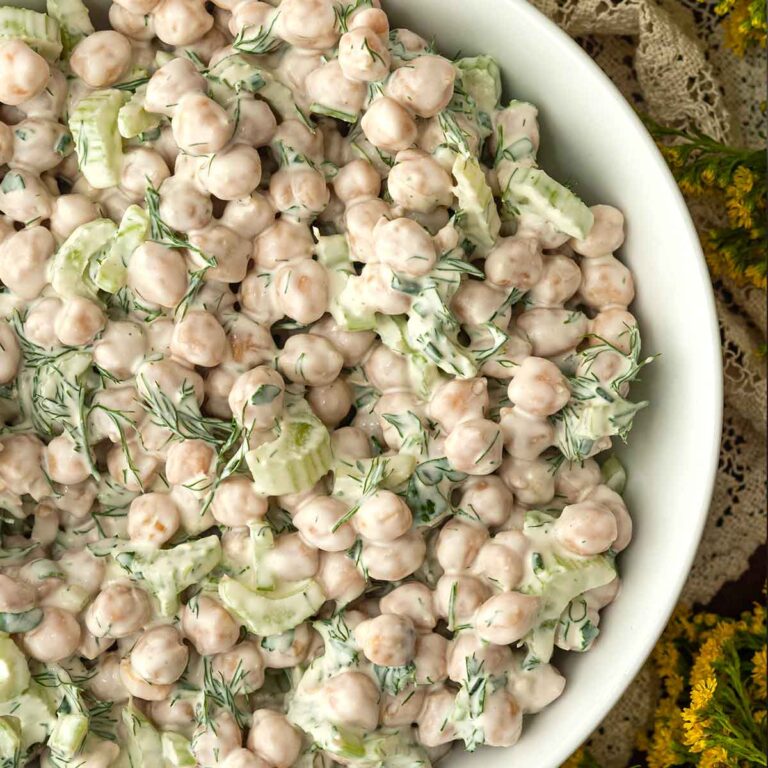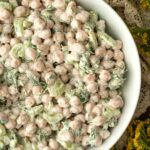 I wanted one more side dish, so I decided to make a big, fresh, crunchy, spring fennel salad! I made this salad for my Spring lady's brunch. With just a little slicing and chopping, it's so easy to prep and toss together before serving! I even made my own crunchy Italian croutons that are so simple to make yourself!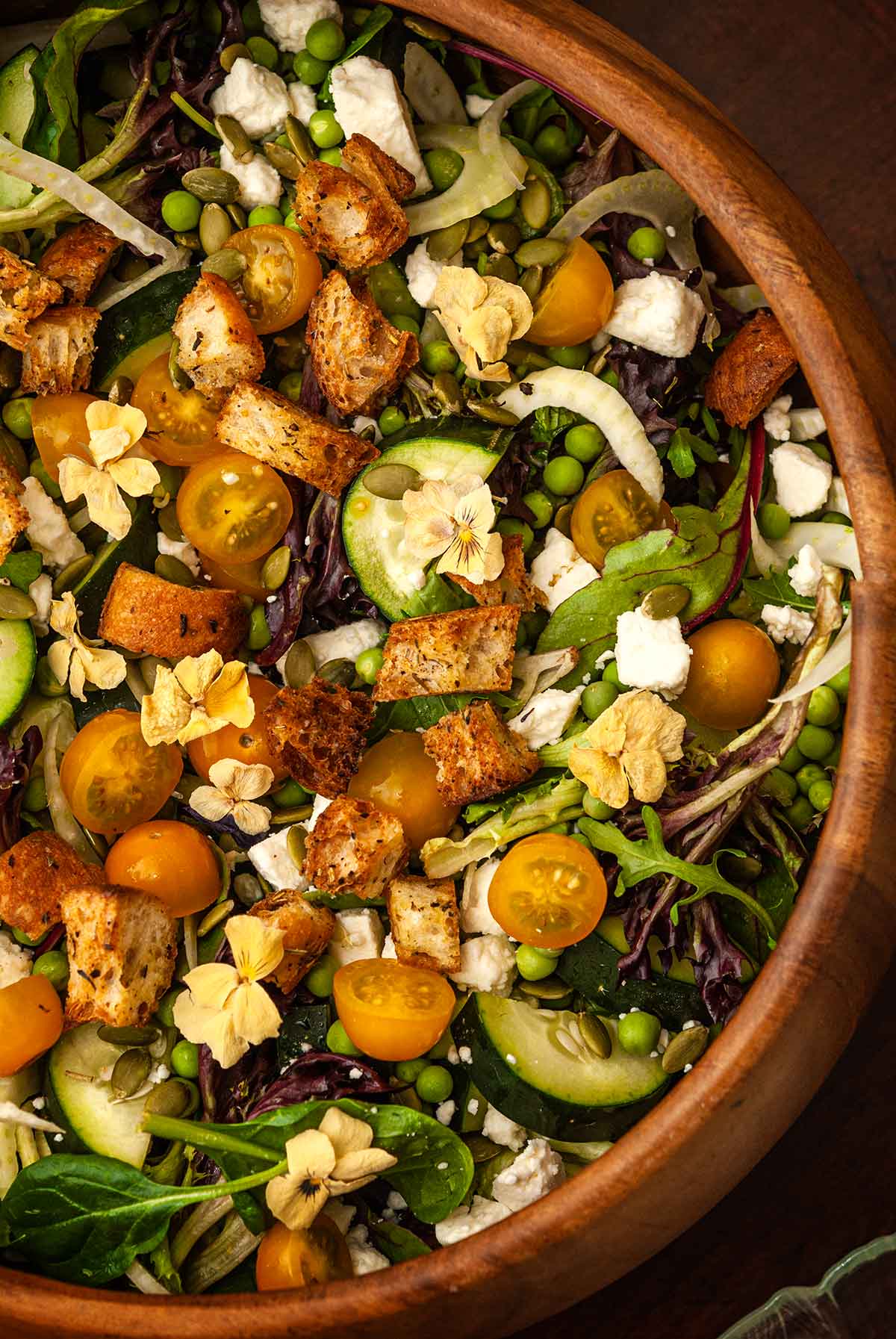 Spring Fennel Salad
This salad requires very little prep, and comes together so beautifully. Such a delicious and healthy recipe to celebrate the fresh flavors of the season!
See the Recipe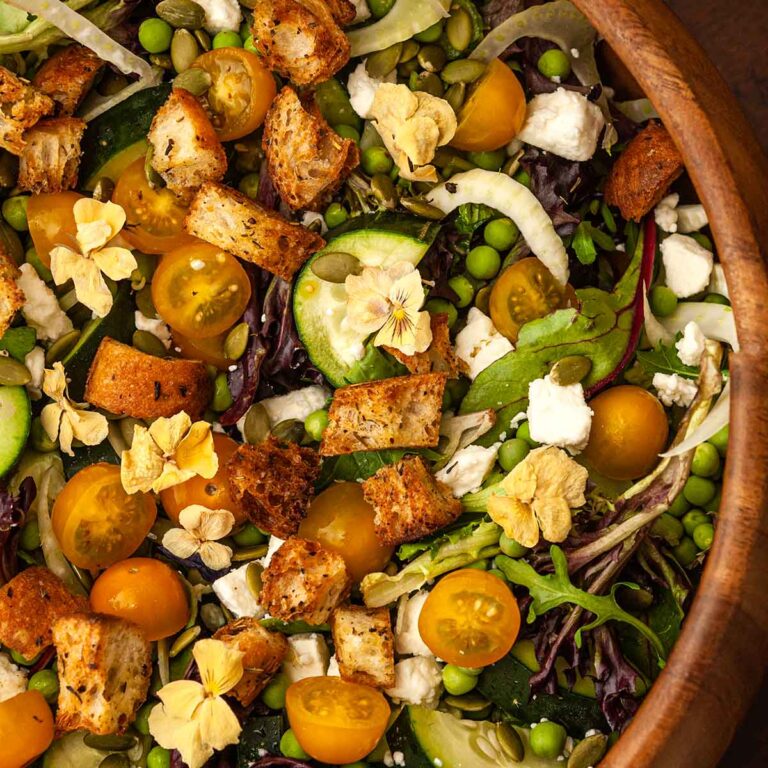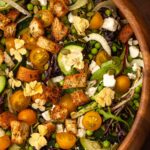 I thought it would be nice to add a little more floral loveliness, so I also included these beautiful tomato crostini with pesto and ricotta!
Like just about everything else, I made the pesto ricotta the day before, rolled the prosciutto roses and sliced the tomatoes and olives. Then, an hour before guests arrived, I toasted the bread and assembled the crostini! So simple and so pretty!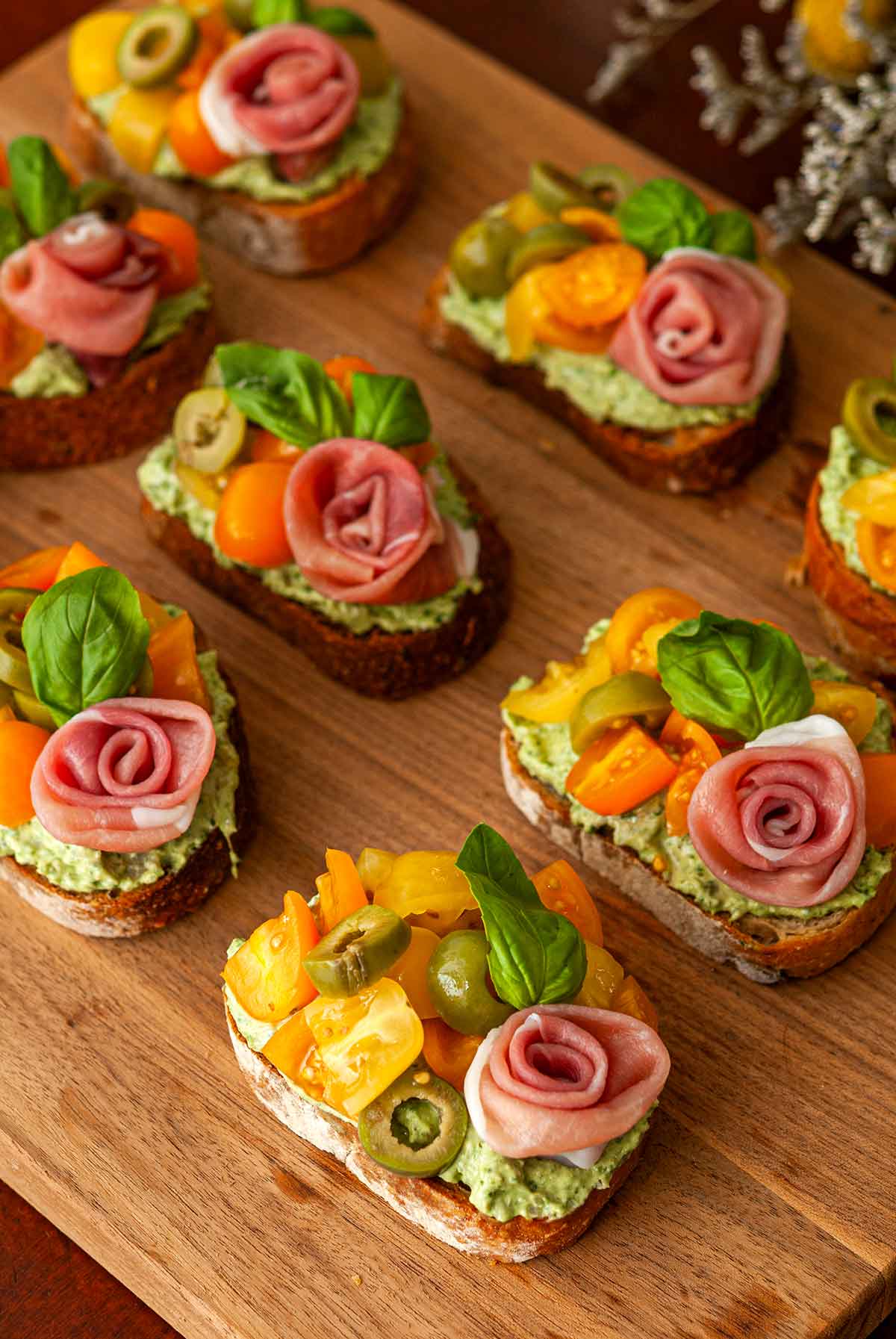 Tomato Crostini with Pesto and Ricotta
This recipe includes fresh, homemade pesto and pretty prosciutto roses! It's a gorgeous and delicious appetizer for Mother's Day or a perfect addition to any spring or summer brunch buffet!
See the Recipe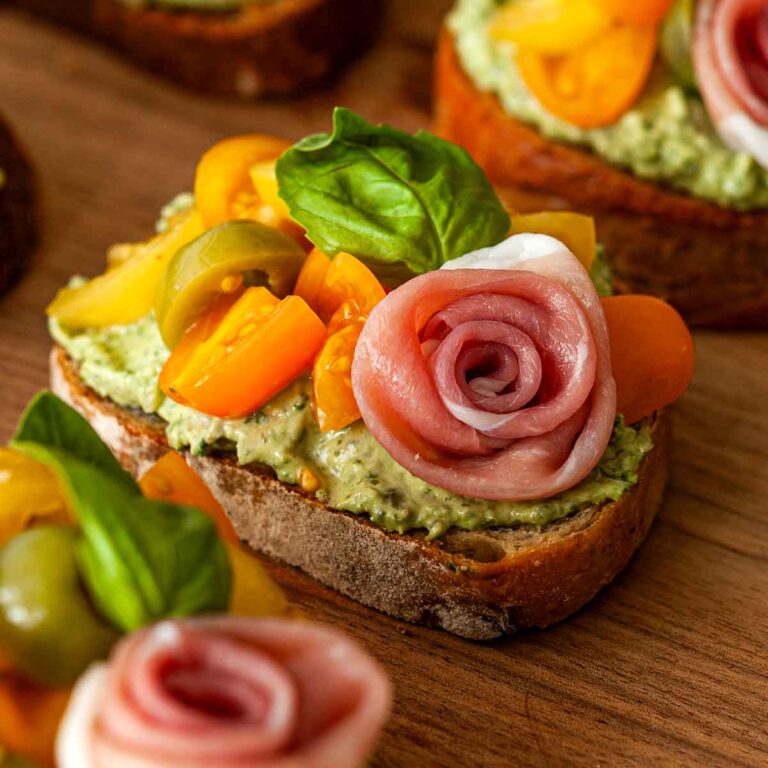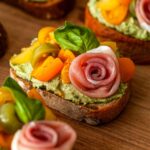 For the main course, I made this incredibly simple lemon butter shrimp! It takes just 10 minutes to prep (which I did earlier in the day), and just 5 minutes to sauté! I was in and out of the kitchen and back with my family likity split!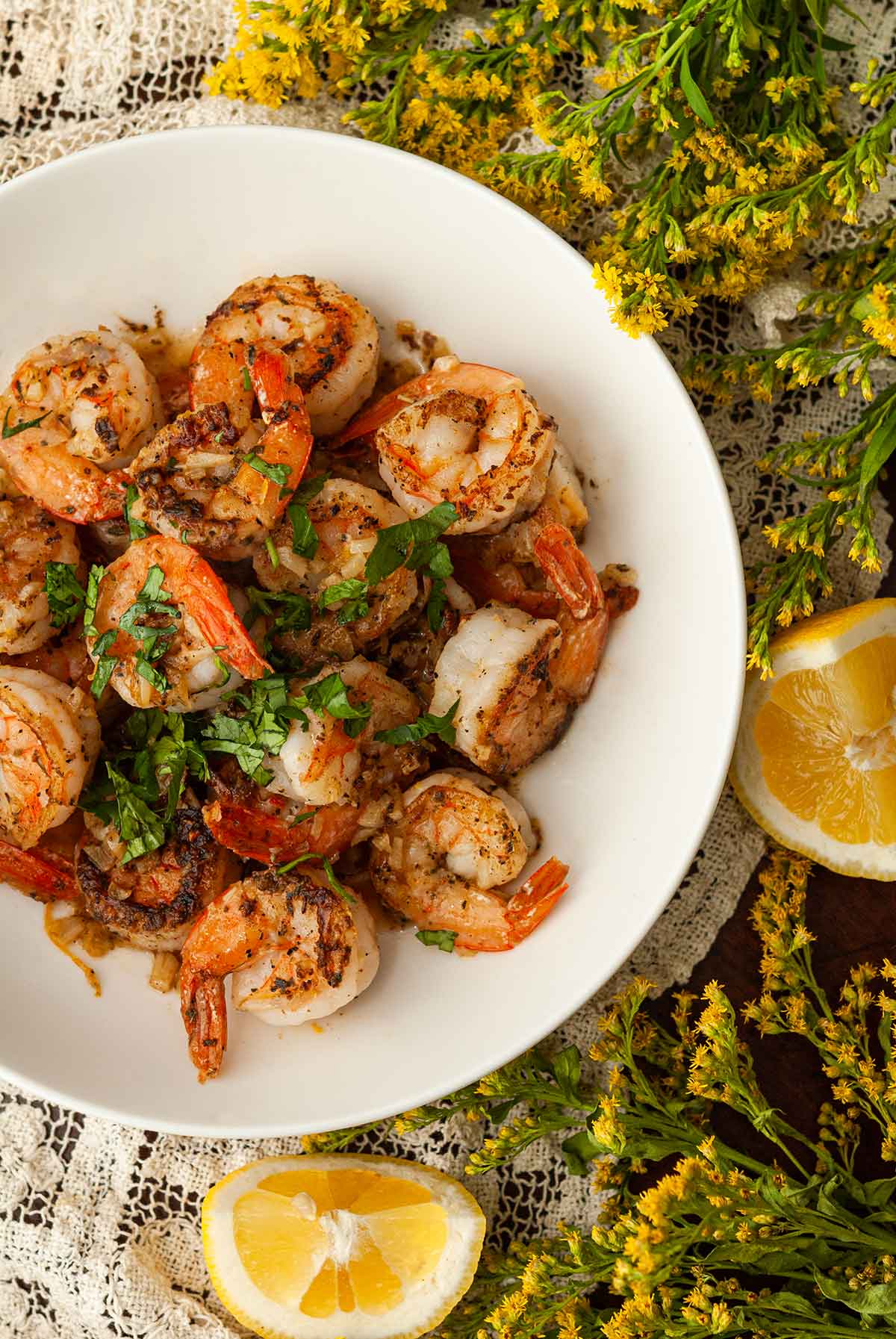 Lemon Butter Shrimp
This easy lemon butter shrimp recipe contains just 7 main ingredients, it takes about 15 minutes to make and it can be served hot or cold! It's a perfect main course for an easy weeknight dinner, or elegant dinner party.
See the Recipe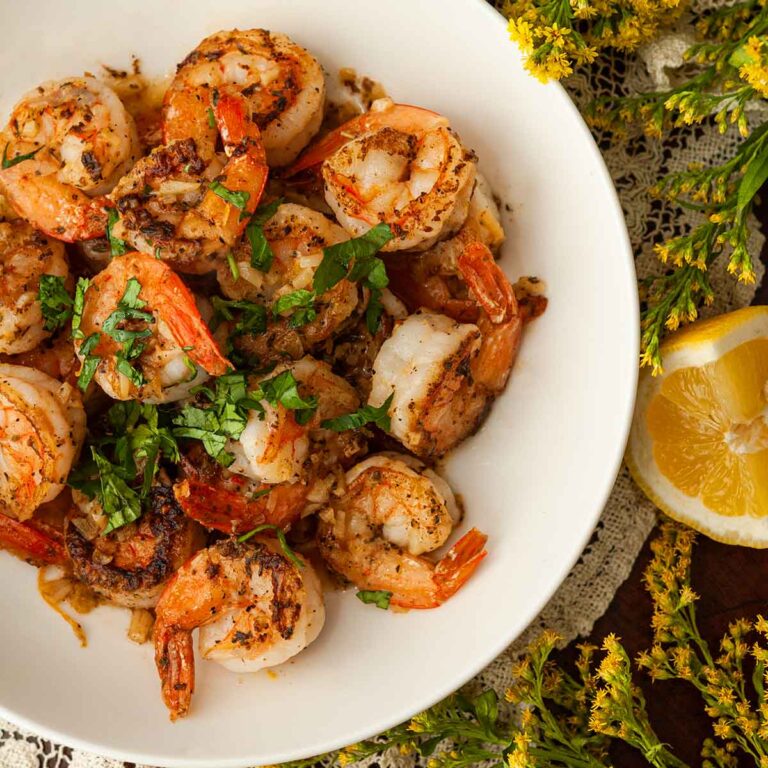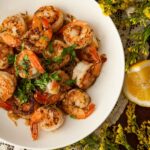 For dessert, I made the fluffiest, creamiest, light and dreamy no-bake coconut cheesecake garnished with my favorite little dry, edible flowers! I used them on my avocado toasts at my lady's brunch last month, and I can't get enough of them!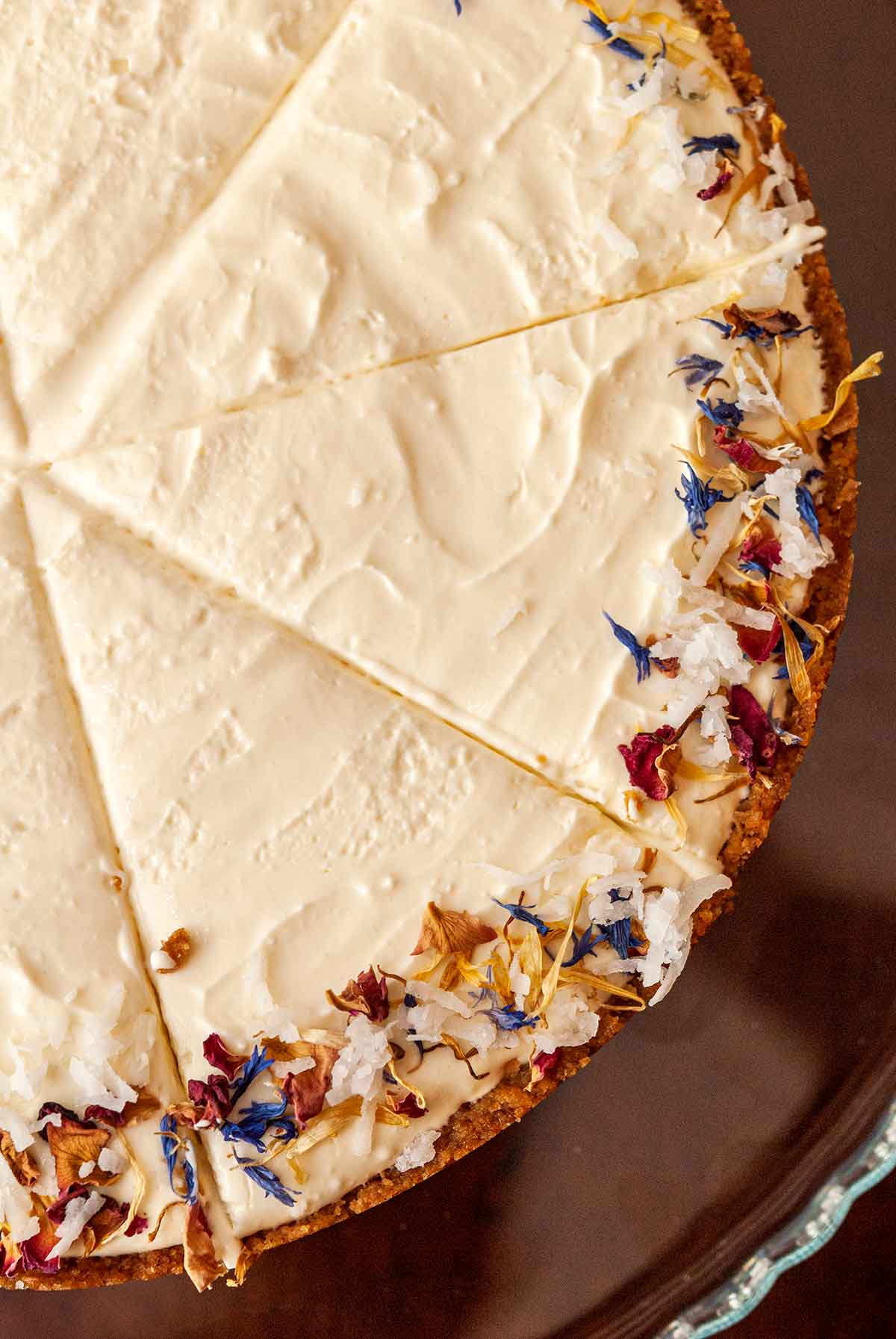 No Bake Coconut Cheesecake
This no-bake coconut cheesecake recipe is a light and fluffy, tropical dessert with a simple vanilla wafer crust. Garnished with sweetened coconut, this delightful recipe takes only 45 minutes to prepare, and a few hours to set!
See the Recipe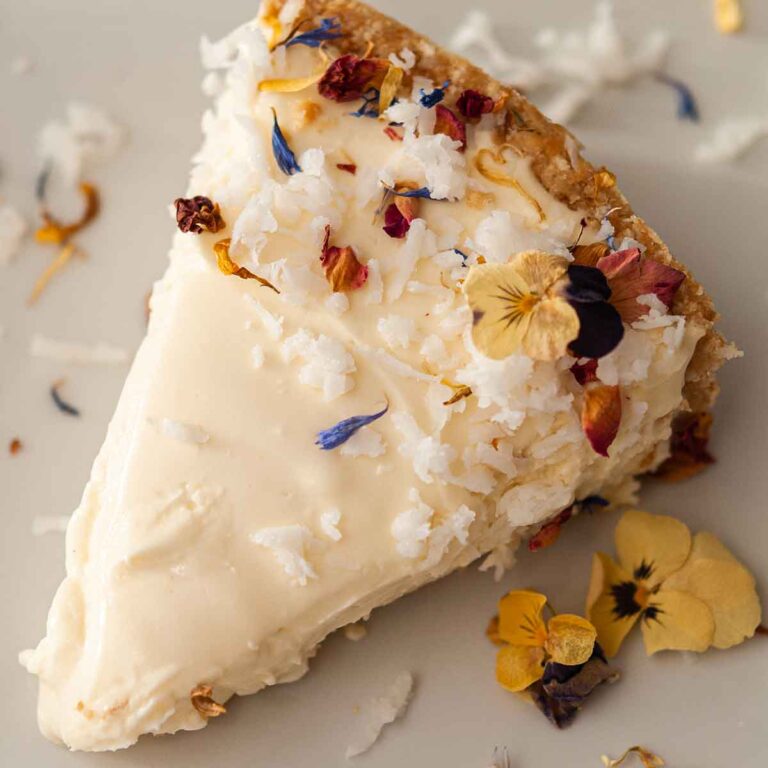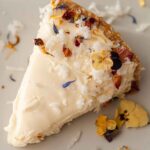 I hope you enjoy these spring family lunch recipes!
For more inspiration, subscribe to my newsletter, follow me on Instagram, on Pinterest, tiktok and Facebook! And if you ever make any of my tasty drinks or treats, take a picture and tag me. I want to see!