The menu for this party includes pretty colors, fresh flavors, creative ways of serving traditional recipes, and a delightful, sparkling Lillet cocktail! Best of all, every single thing can be made ahead, so you'll spend all of your time with your guests and out of the kitchen!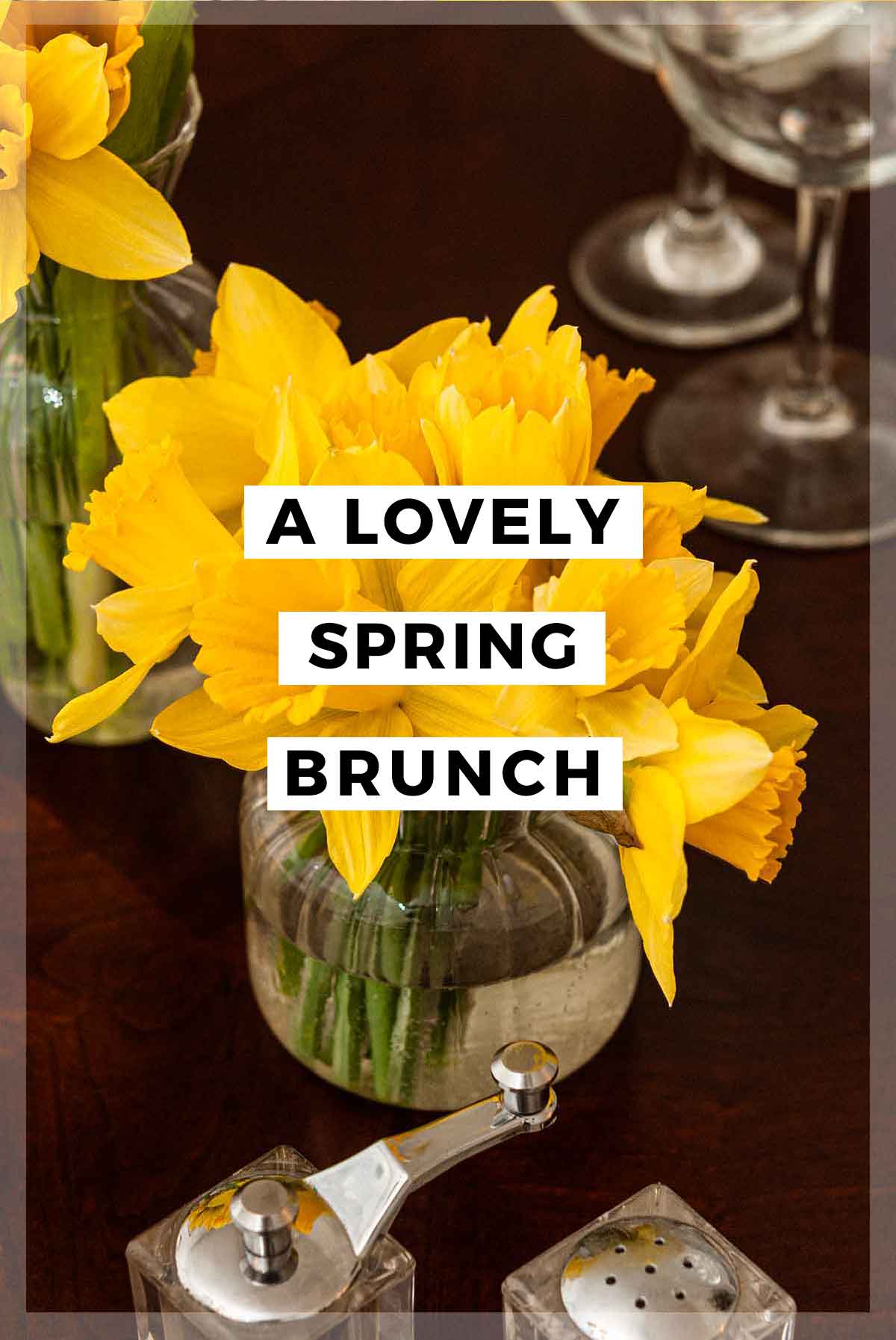 If you're looking for spring brunch ideas, I've got you covered!
I whipped up this brunch for my girlfriends and I to celebrate spring! I included fresh (and edible) flowers, lychee cocktail garnishes, simple place settings and a (not shown) burnt French toast because I was having so much fun, I forgot it was in the oven. I'll have to make that one again next year.
The flowers for the table were bright daffodils and white tulips in pretty glass vases. I wanted the table to look simple and fresh.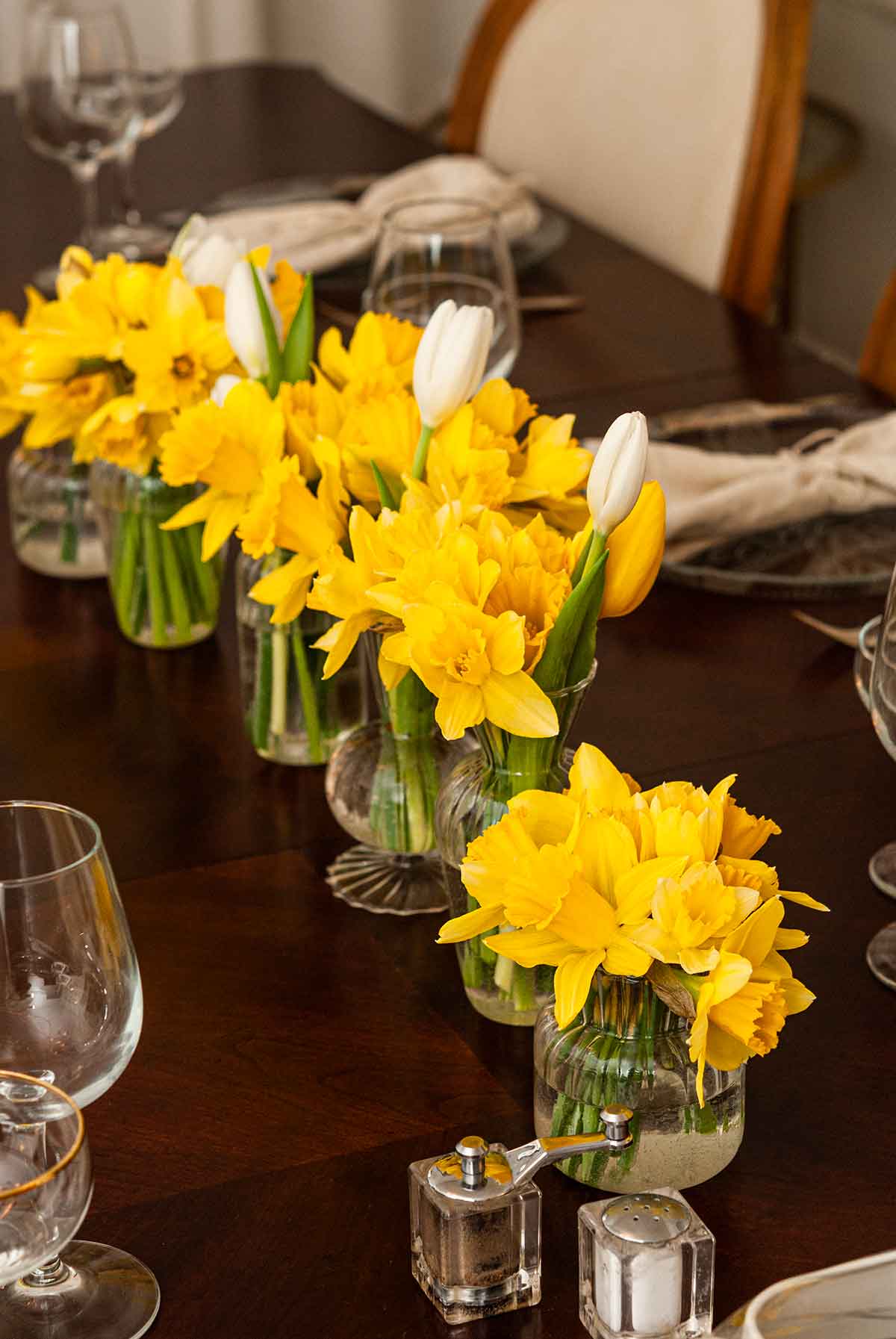 I wanted folks to be able to choose their own brunch adventure, so I just laid out the salad, prosciutto and melon, avocado toasts and mini-quiches on the table. I don't love serving people's plates for them, unless it's a fancy dinner. I like people to be able to choose as much or as little as they like.
The avocado toasts with whipped goat cheese also included colorful, edible flowers that I found on Amazon! The flowers came so quickly, and they smelled beautiful! They smell faintly of roses, and don't overpower at all! They just added an enchanting floral hint to the avocado toasts.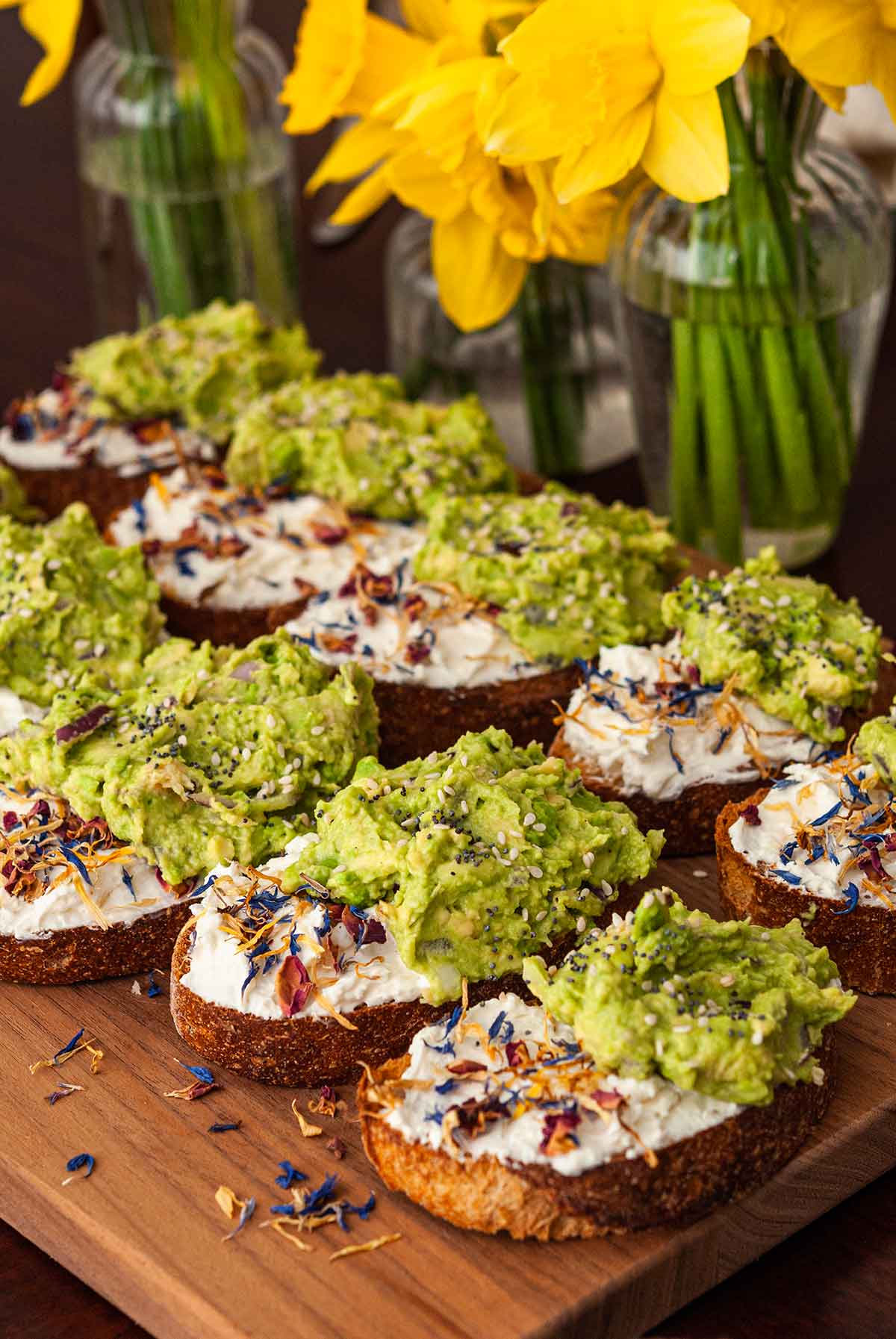 Avocado Toast with Whipped Goat Cheese
These pretty avocado toasts with whipped goat cheese also include real, edible flowers that are easier to find than you may think! They also make gorgeous additions to any brunch party!
See the Recipe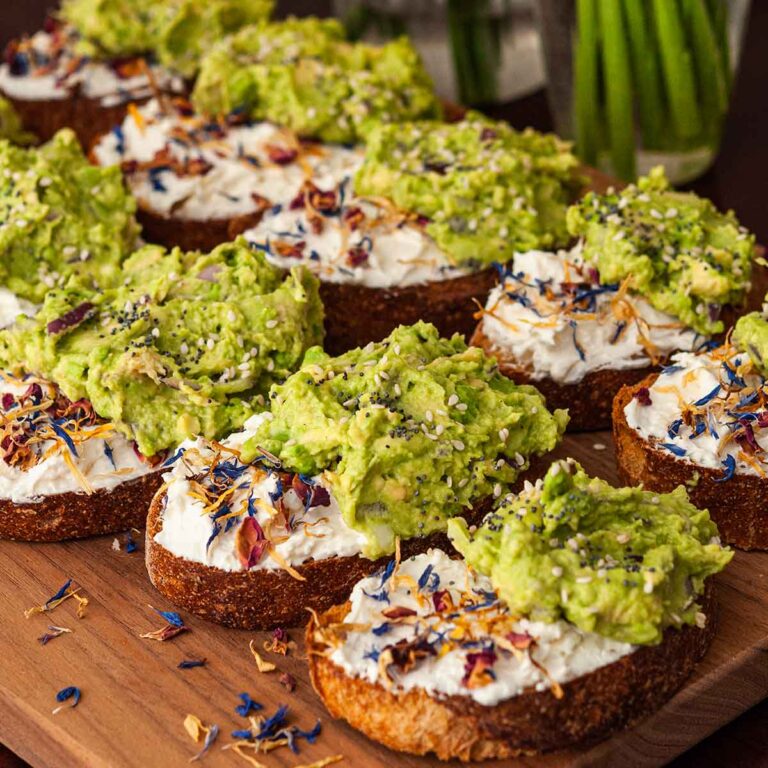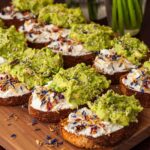 I had so much fun making these pretty prosciutto and melon skewers! Next time, I might include watermelon to make them even more colorful! They can be made a whole day ahead if stored in a sealed, refrigerated container, and they assemble so easily!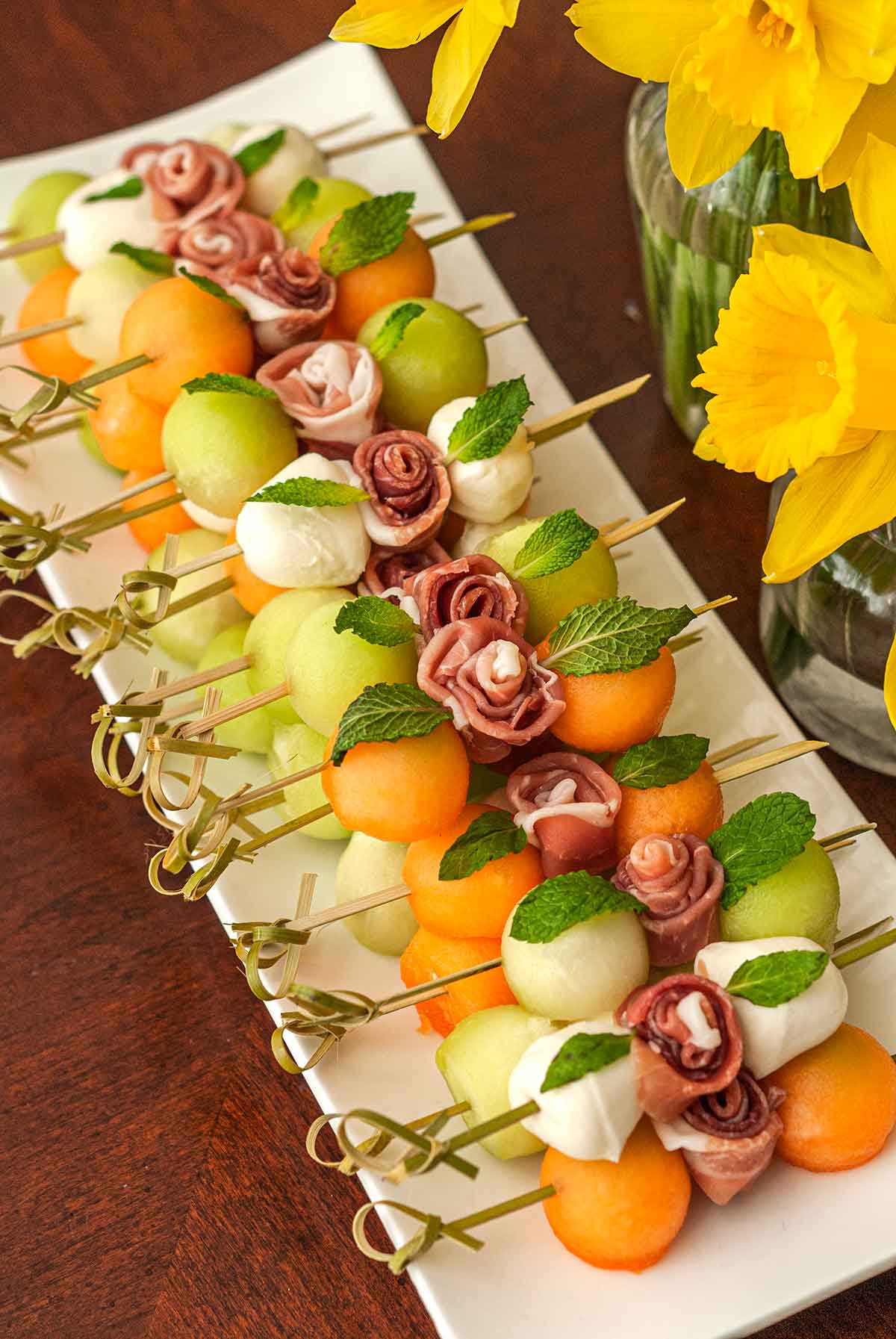 Prosciutto and Melon Skewers
With only 5 ingredients, they're the easiest, prettiest appetizers or side dish for a colorful brunch, baby shower or mother's day breakfast.
See the Recipe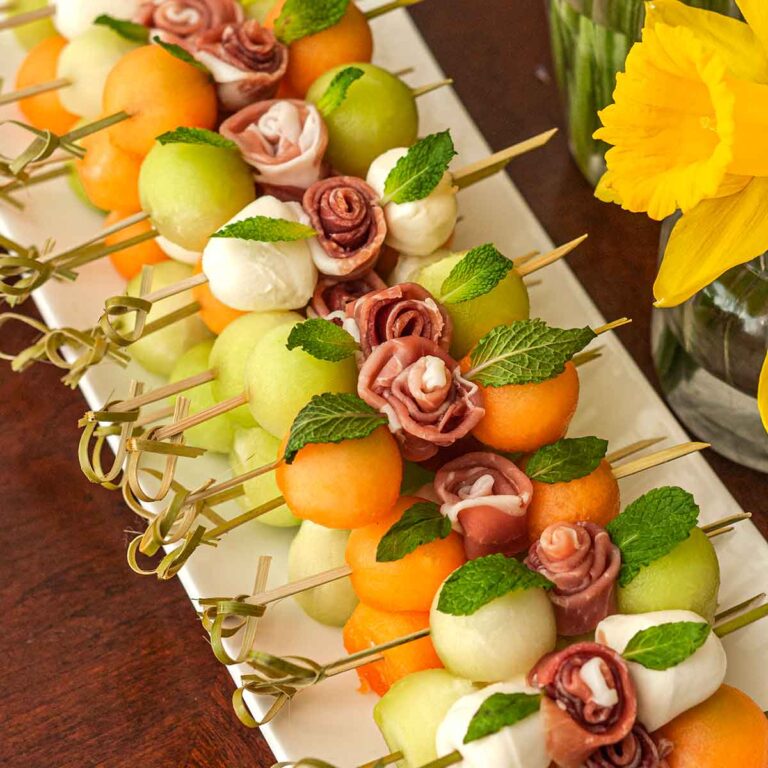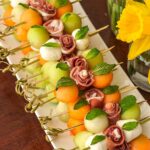 This salad is a "wow" salad. My Spring Fennel salad has homemade Italian croutons, cherry tomatoes, feta, fresh peas, asparagus, cucumber, and thinly sliced fennel that doesn't overpower. It just tastes like the freshest spring garden! I also used my apple cider vinaigrette to turn up the sunshine.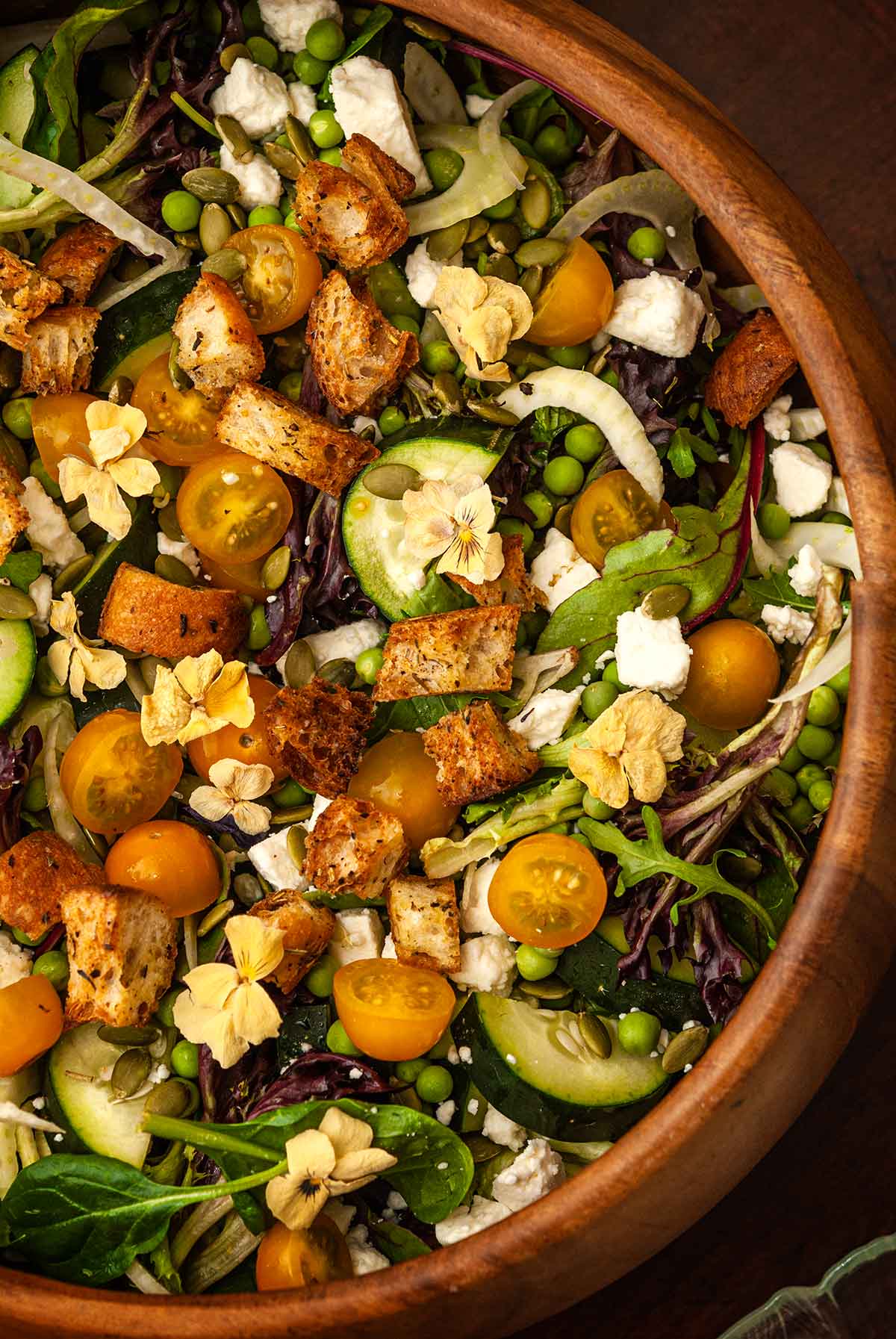 Spring Fennel Salad
This salad requires very little prep, and comes together so beautifully. Such a delicious and healthy recipe to celebrate the fresh flavors of the season!
See the Recipe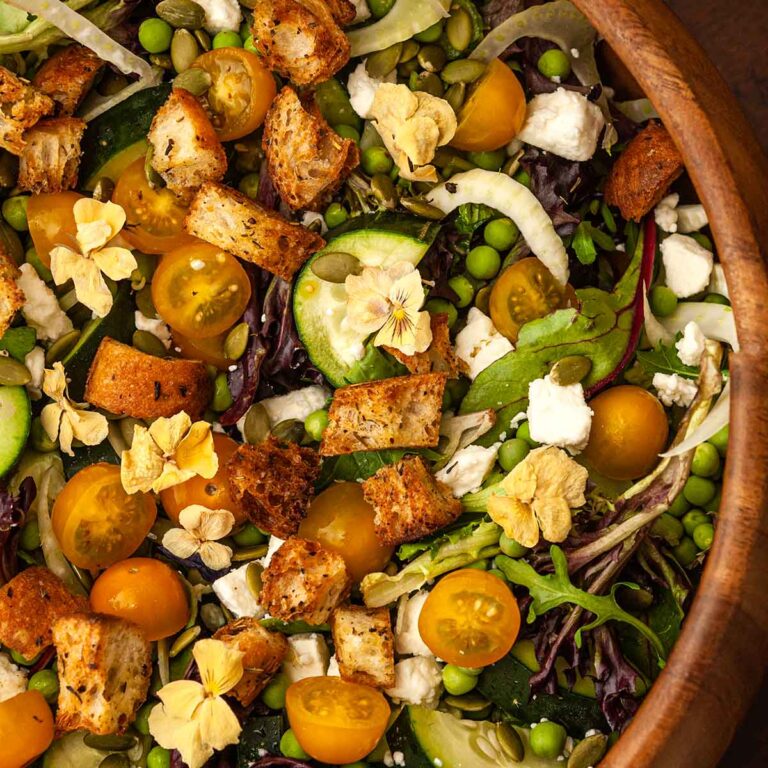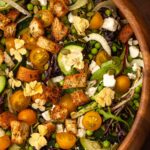 I served these delightful mini quiches cold so I didn't even have to spend time heating them up in the kitchen. They're ham and Swiss with fresh spinach, topped with cherry tomatoes for color. They have half the pastry as traditional mini quiches to make more room for the tasty fillings!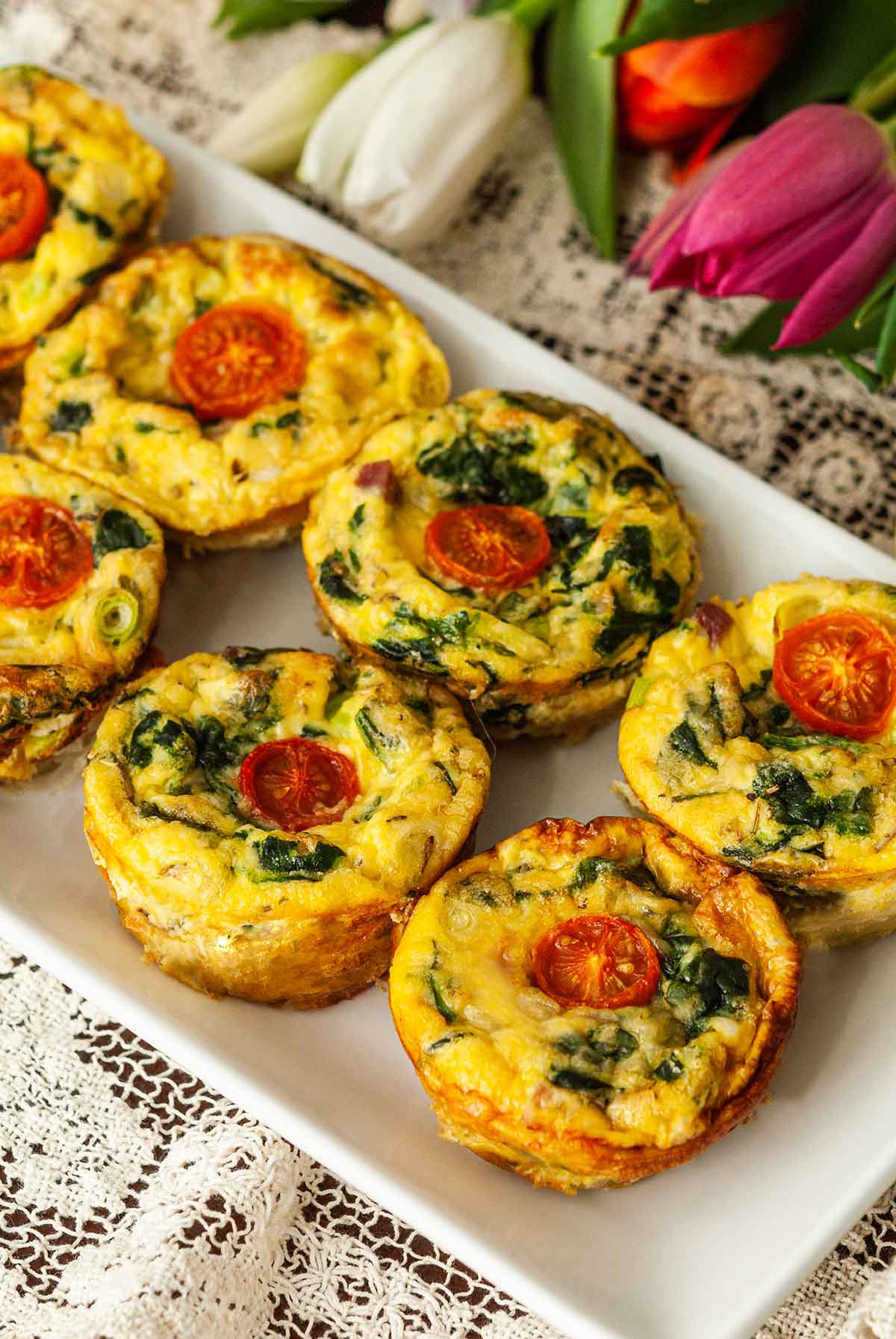 Mini Quiches with Ham and Swiss
This bite-sized recipe works wonderfully as either an appetizer or main course for a brunch party, and looks so beautiful, topped with colorful cherry tomatoes!
See the Recipe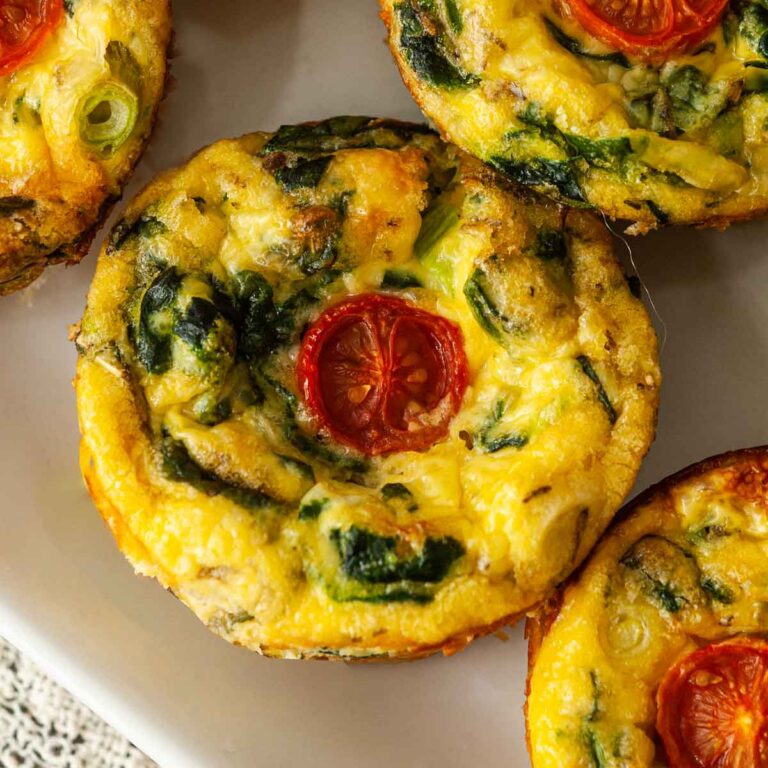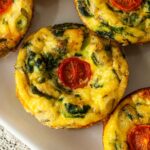 The cocktail was a springy, floral, fruity show-stopper! A sparkling lychee and Lillet cocktail with a touch of Luxardo maraschino cherry syrup to make it pink, and give it a subtle cherry flavor.
Lillet is an aperitif with a soft and fruity flavor that's similar to St. Germain, in that it's floral and sweet. I drained the lychee juice from a can of lychees and used it in the mix. I used the lychees in the garnish with a pretty cherry blossom too!
The recipe is:
2 oz. prosecco
1 oz. Lillet
½ oz. lychee juice
¼ tbsp. Luxardo maraschino syrup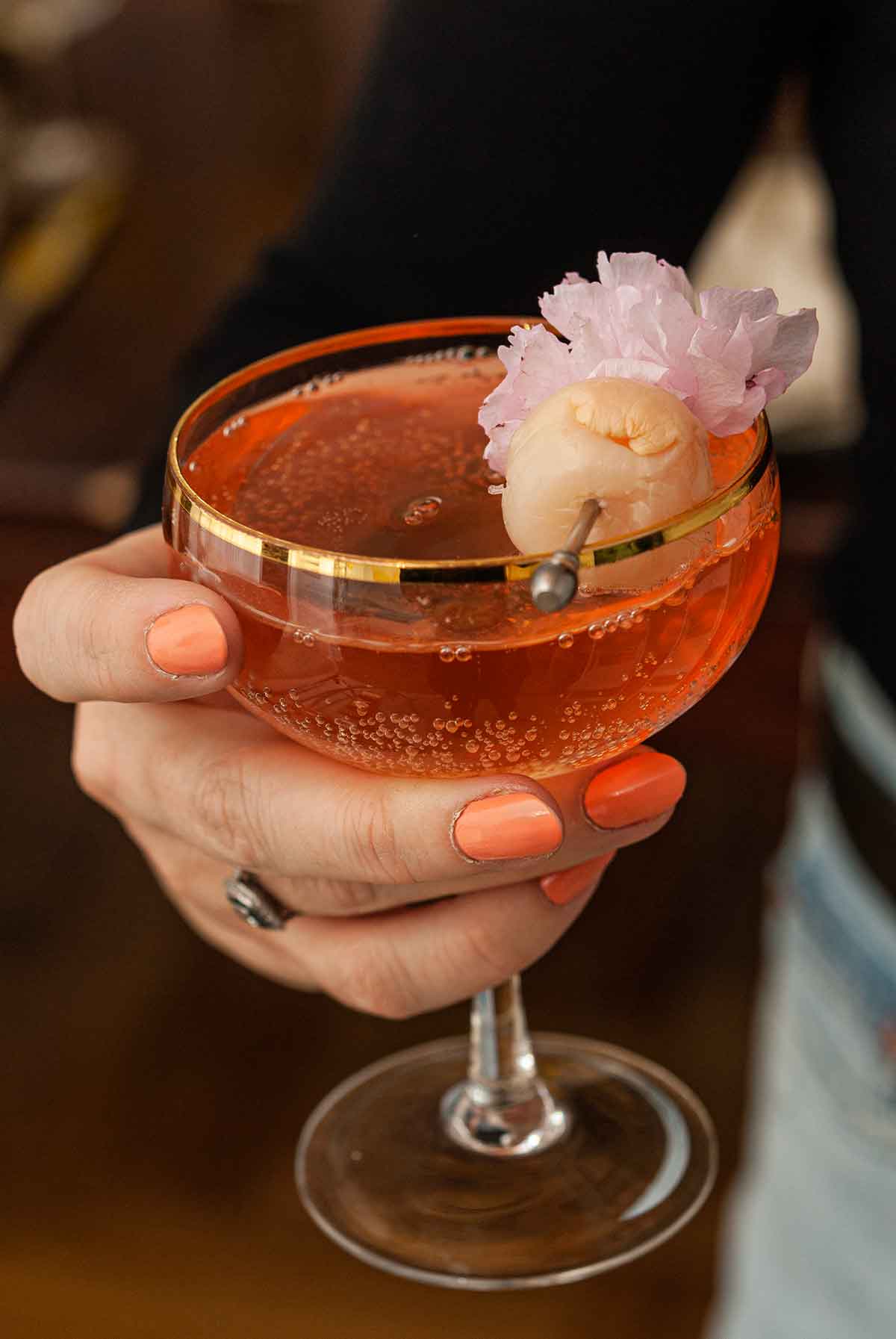 To easily make it a batch, I simply made a mix of the Lillet, maraschino syrup and lychee juice. I kept it in a bottle in the fridge beside the prosecco. As folks arrived, I just poured the mix into glasses, topped with prosecco and served!
I hope you enjoy these recipes and have a glamorous spring!
For more inspiration, subscribe to my newsletter, and follow me on Instagram, on Pinterest, tiktok, and Facebook! And if you ever make any of my tasty drinks or treats, take a picture and tag me. I want to see!