These 10 sparkling New Year's Eve cocktails are tailor-made for your glittering New Year's Eve cocktail party!  They're easy to make in batches, elegantly garnished, seasonably mixed with flavors like pear, blood orange, cranberry and ginger – with some bubbly, classic favorites and special surprises too!
Perfect for the host or hostess who wants to elevate their cocktail menu and impress every guest!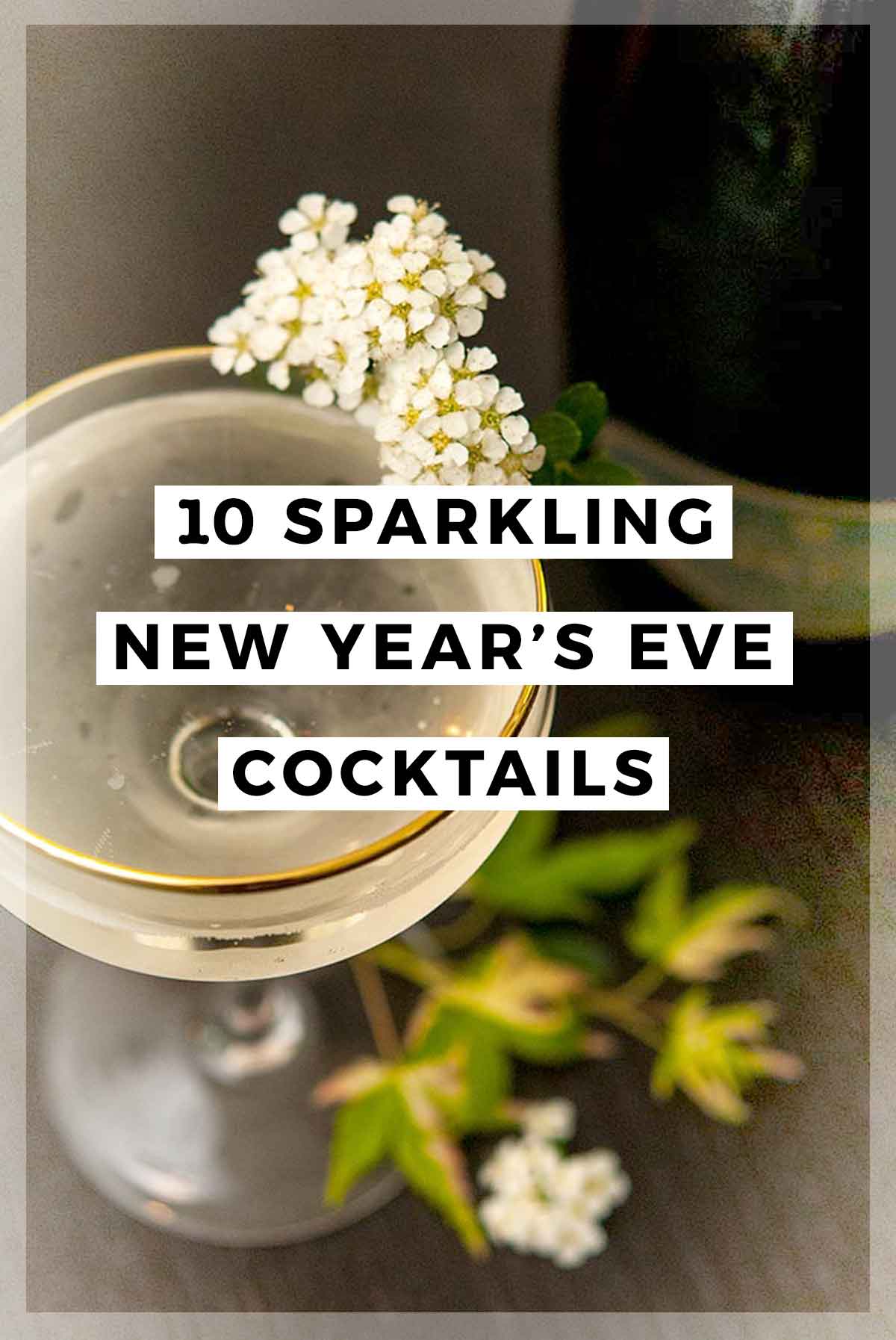 I love my cocktails bubbly. All of my favorite cocktails tickle my nose, and New Year's Eve is a perfect time to mix them all up! I certainly love just a simple, cold glass of champagne at midnight, but until then, I want to have a little fun and mix my bubbles into elegant cocktails.
Whether you like sake, gin, aperol, tequila, whisky, vodka or even mezcal, I've got your fizzy, bubbly cocktails covered! Help yourself to these 10 sparkly recipes!
Oh! And if you're looking for appetizers that pair perfectly with bubbly cocktails, take a look at my 20 Elegantly Easy New Year's Eve appetizers too!