These elegantly easy New Year's Eve appetizers are elevated and impressive, but won't take all day to prepare! Enough crispy, crunchy, sweet and savory canapés, crostini, croquets, pâté and eye-catching delights for omnivores, vegetarians and vegans too! You'll have such an easy time mixing and matching these beautiful hors d'oeuvres for your glittering New Year's affair.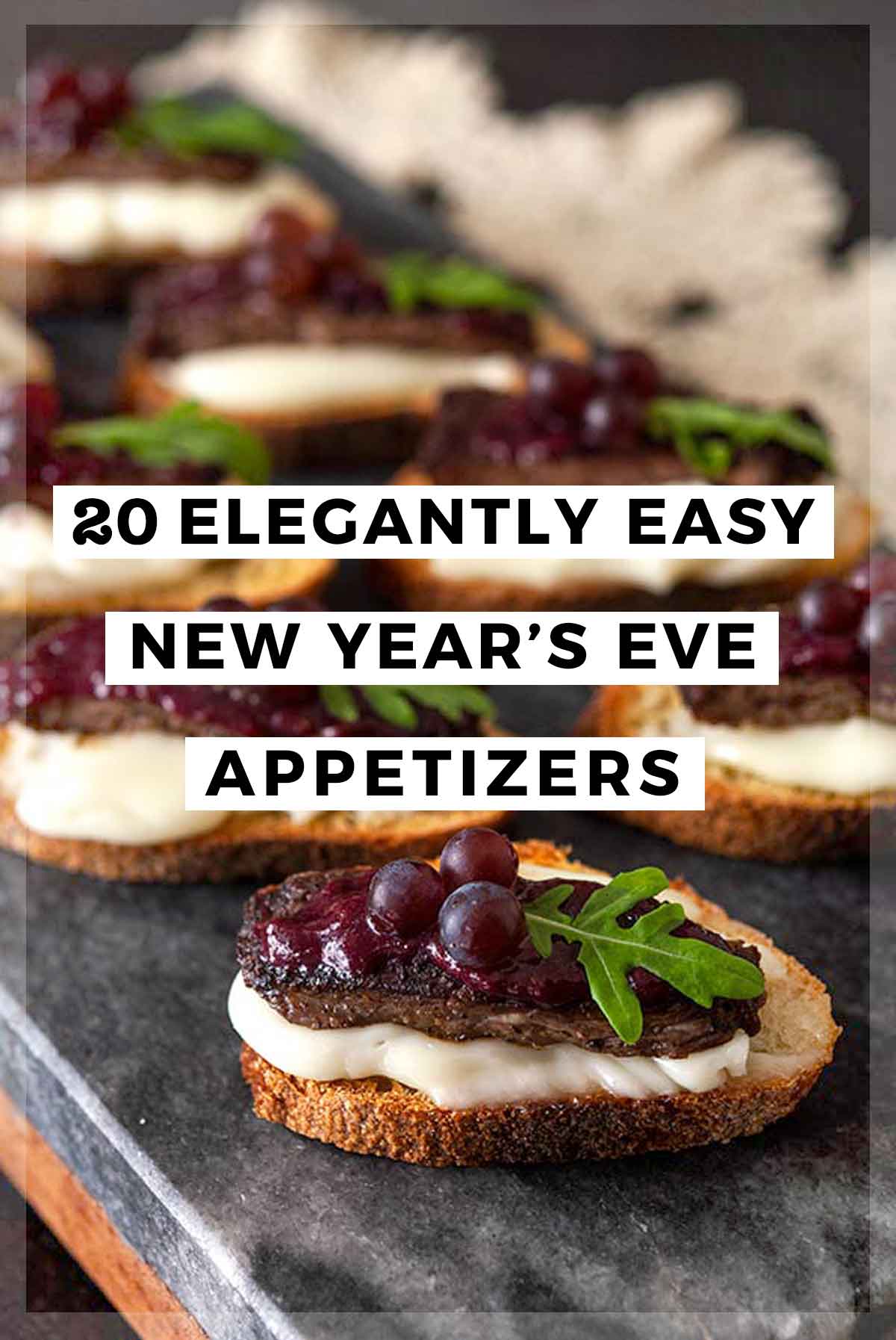 I love New Year's Eve parties! I love having an excuse to dress up fancy and serve extra special treats to my friends!
I certainly love casual cheese plate & crudités evenings with friends, and throwing together a quick back yard barbecue too. But nothing makes me happier than getting fancy, serving elegant cocktails and covering the evening with glitter!
Help yourself to these gorgeous, festive appetizers! You have my word that each and every one pairs perfectly with champagne and disco balls!
3. Skirt Steak Appetizers with Concord Grape Reduction
These fancy skirt steak appetizers include a concord grape reduction, a creamy Florette cheese and teeny, tiny, enchanting champagne grapes on top! A whimsical canapé for an extra elegant affair that takes just 30 minutes to make!
And for even more inspiration, follow me on INSTAGRAM @shekeepsalovelyhome, on PINTEREST and FACEBOOK! And if you ever make any of my tasty drinks or treats, take a picture and tag me. I want to see!o