If you're looking for an elegant gallery wall idea, try using clear frames with butterflies, flowers and photos! I found everything I needed on Amazon, except the photos, and I created the whole thing in one evening! All you need is a somewhat steady hand, a pair of tweezers and a little bit of creativity!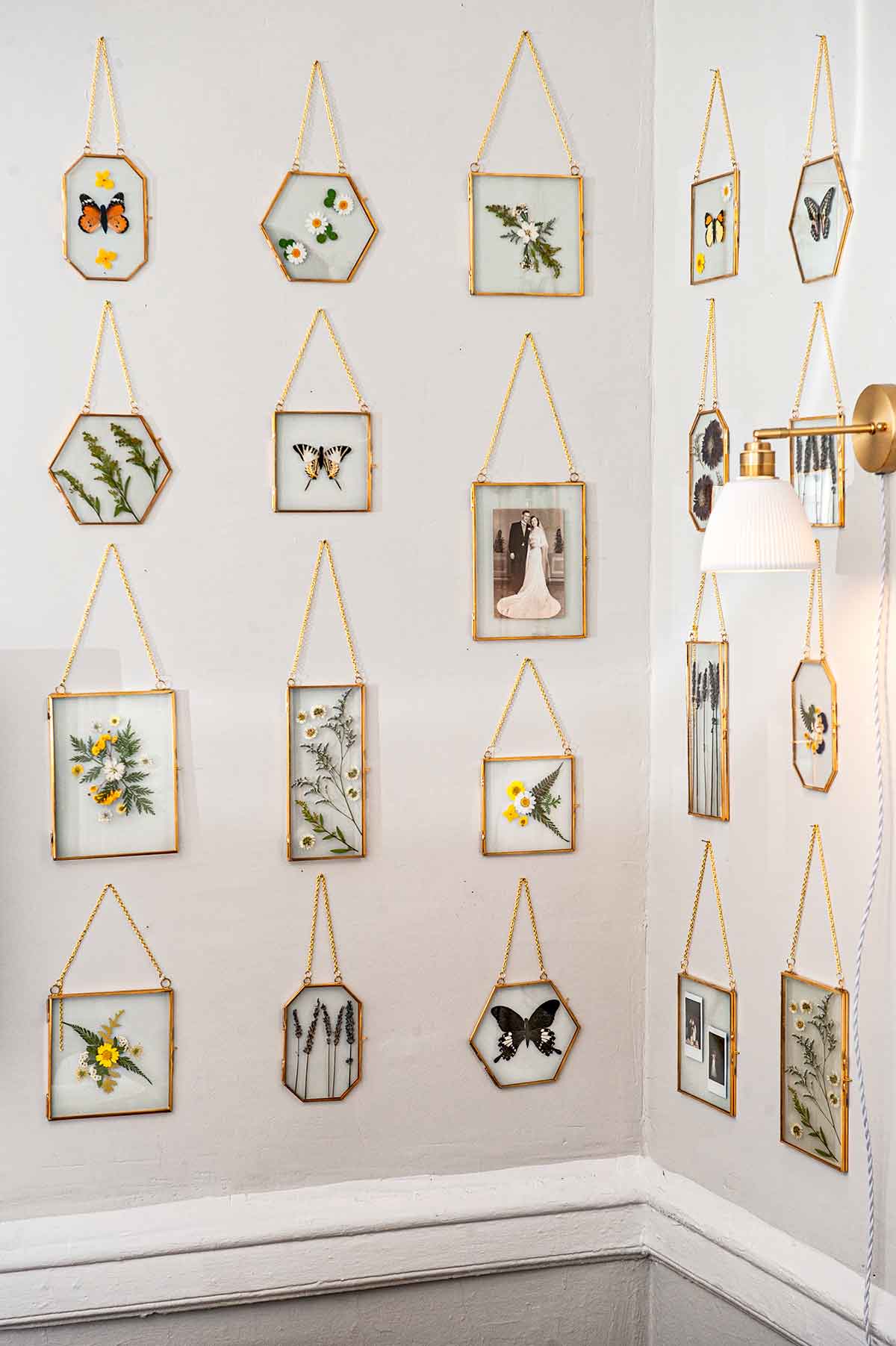 A big empty wall in my living room had been bumming me out for a while, but I didn't want to put one big picture or painting there. I wanted to do something more creative. I've seen frames like this before with flowers, so I decided to just fill the whole wall! Here's how I did it!
First, I bought small frames, and larger frames that matched on Amazon, along with real butterflies and pressed flowers. I was really surprised I could find all of these things there! I already had a big bunch of dry lavender, so I also decided to include some of those as well.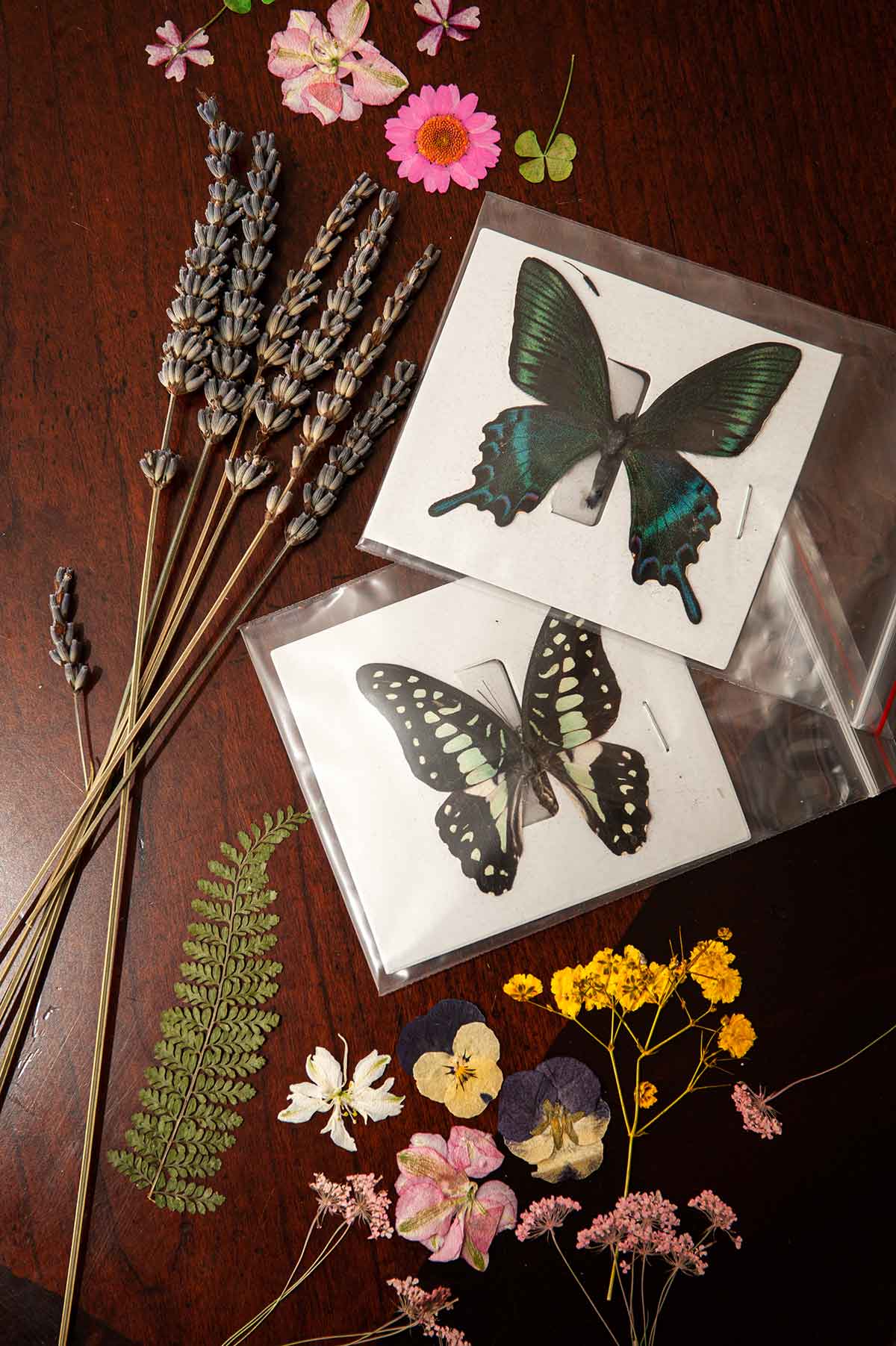 The flowers came with handy tweezers that made placing the flowers easy. The trick was to make frames simple. The more "designerly" I got, the more busy things felt.
I had added a butterfly with a bunch of flowers and it just felt a bit too "kindergarten project." Just a few tiny flowers and 1 or 2 sprigs of greenery worked best for the flower frames.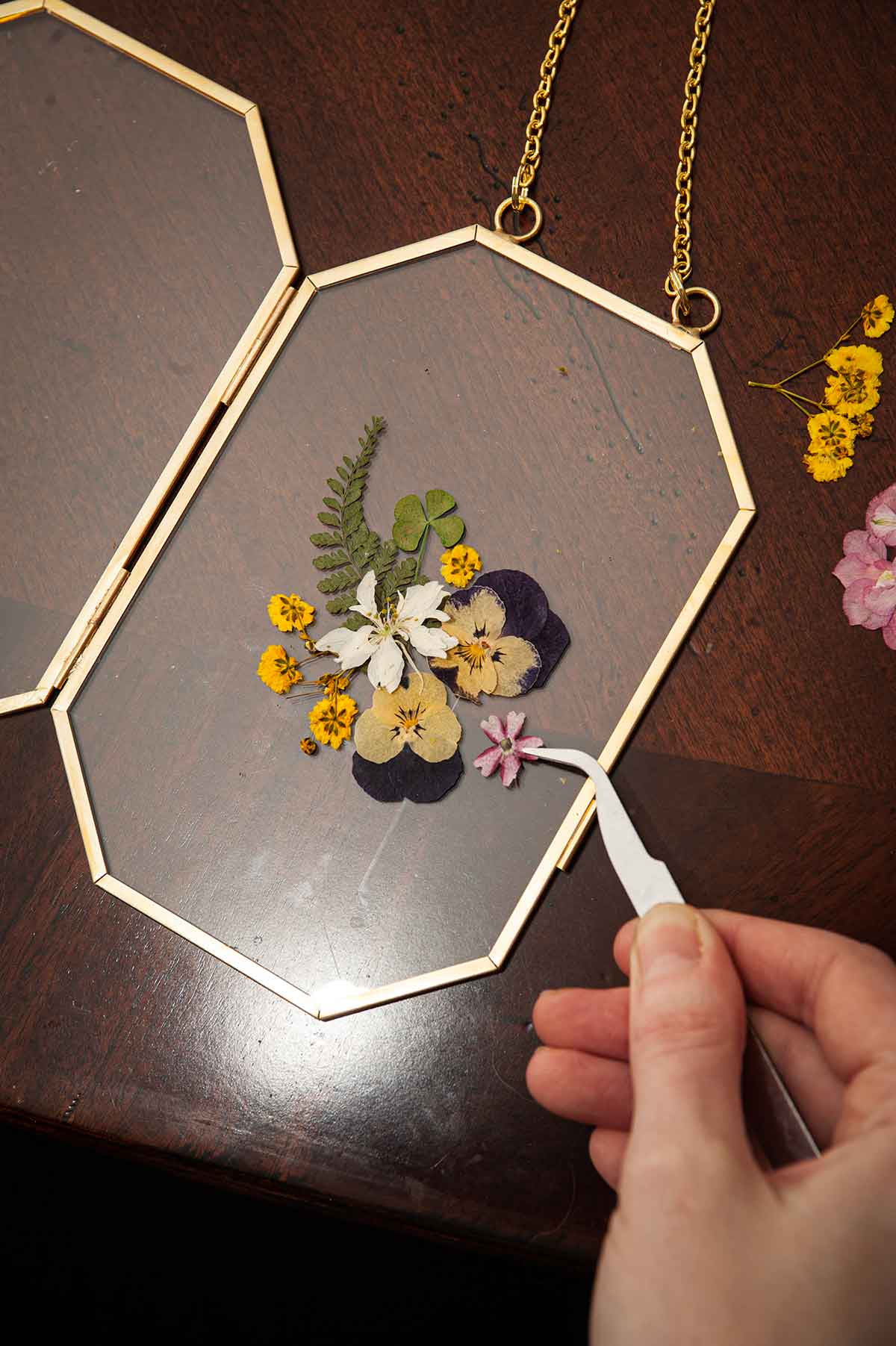 The frames also came with tiny adhesive dots that make securing the flowers and butterflies easier too. Without them, the flowers and butterflies would fall down inside the frames.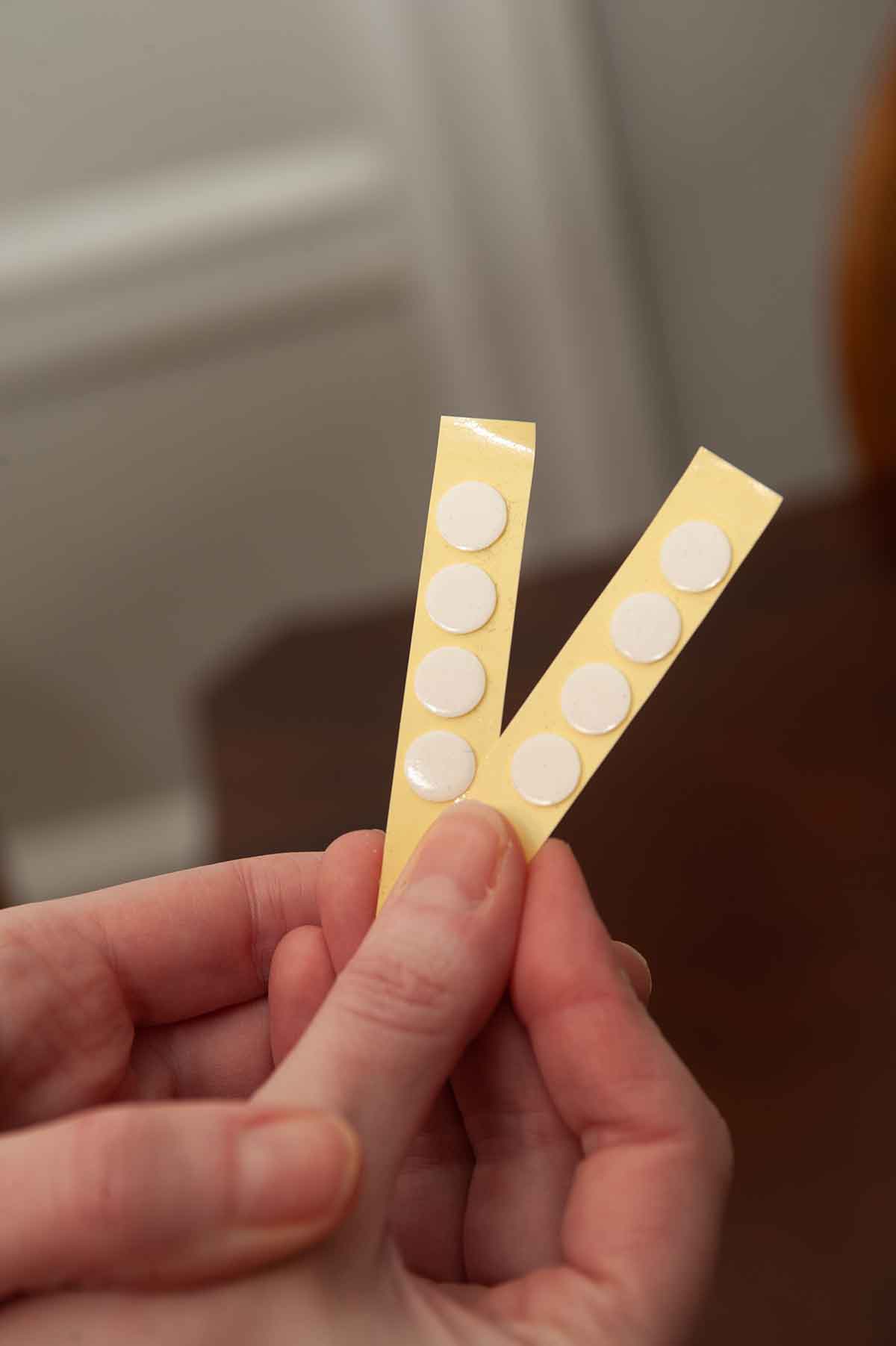 The butterflies were a bit trickier because all but the wings were too thick for the frames to close. Without getting too macabre, I removed the wings first with tiny, sharp nail scissors, then used the thin cardboard the butterflies came with to make fake bodies.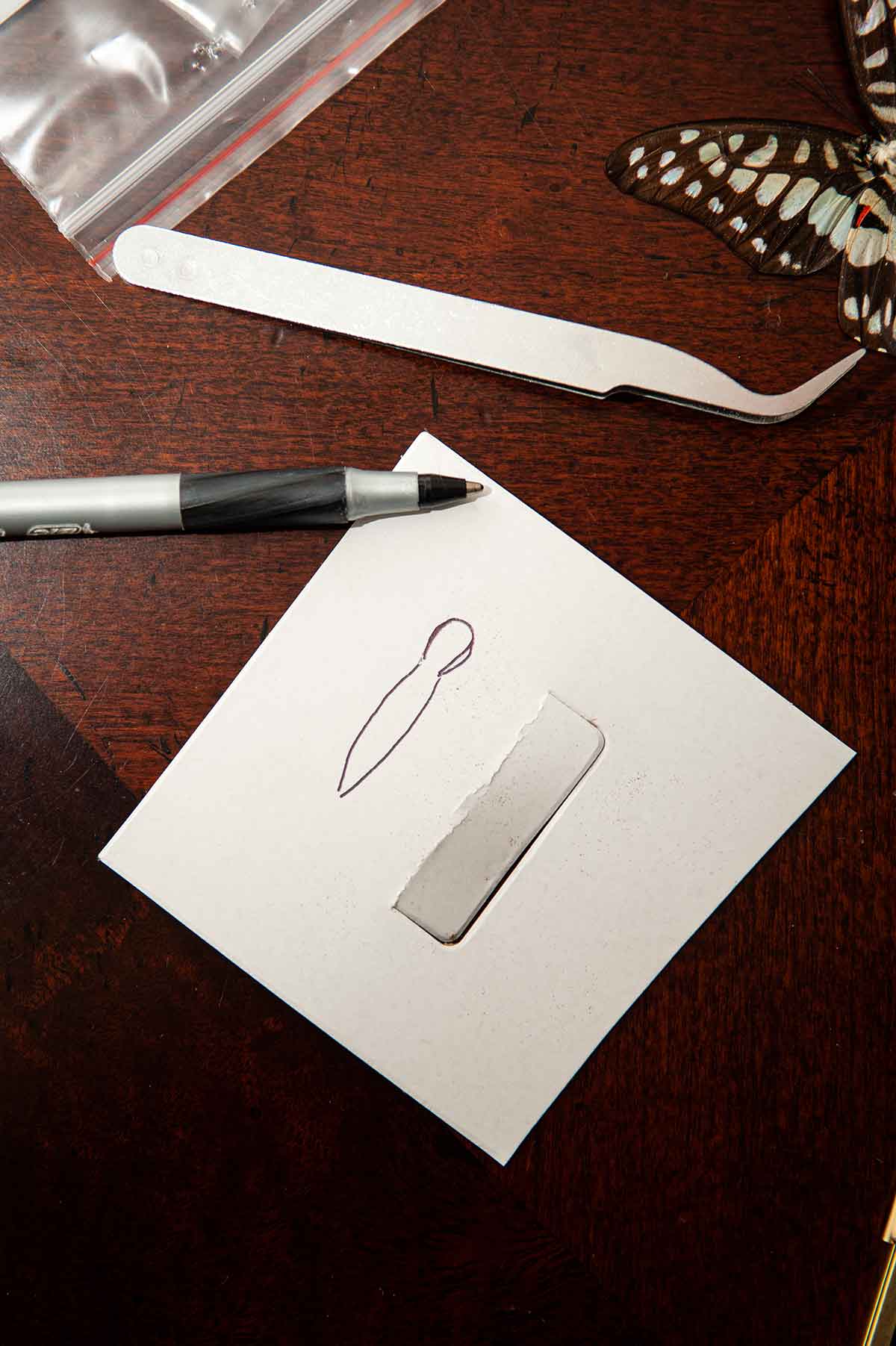 I drew the shape of the bodies, carefully cut them out, and used black packing tape to make them black.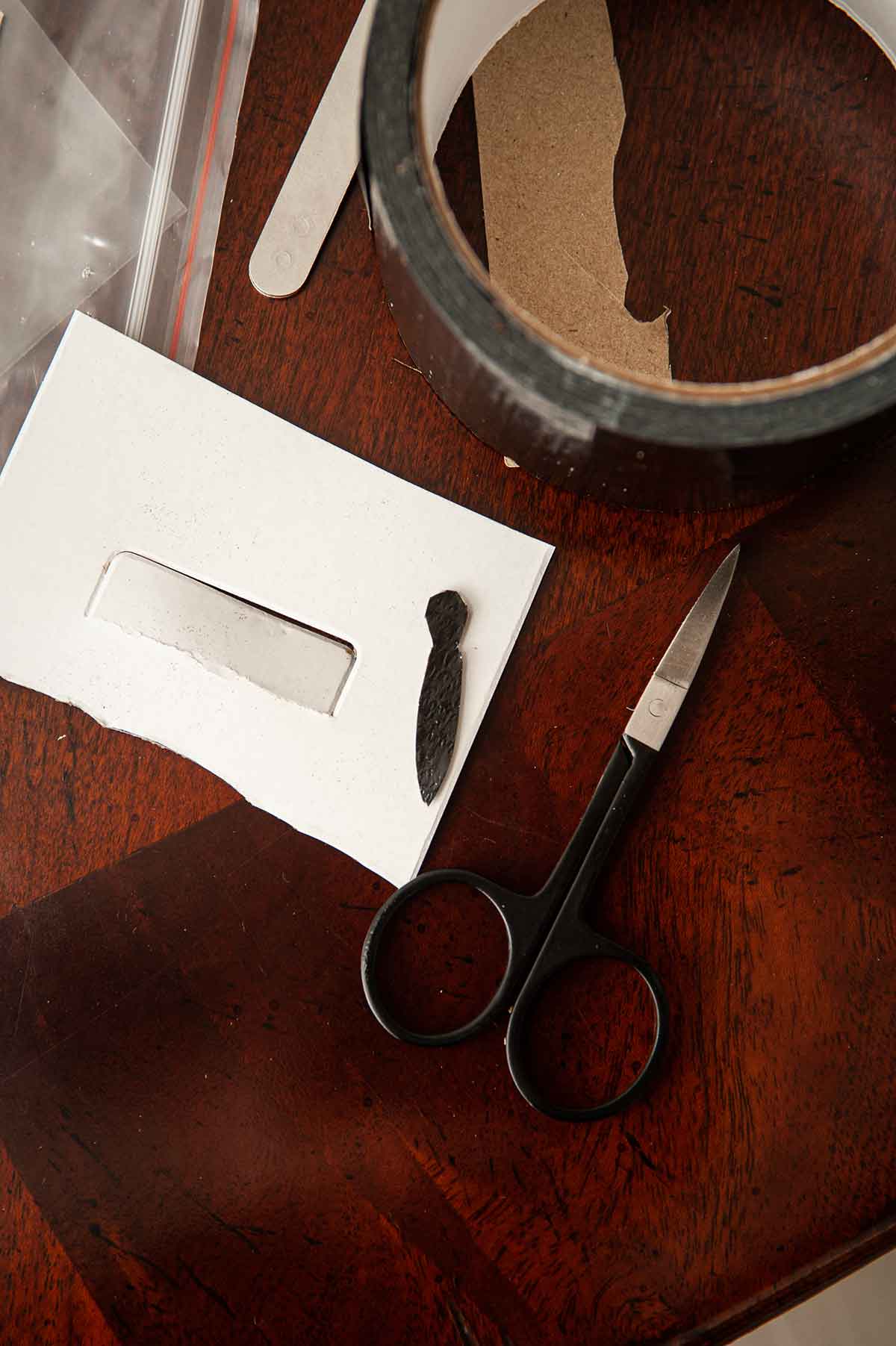 I then used a little adhesive dot to secure the black strip to the frame, and used a little bit more to secure the wings. It was helpful to use the tweezers with the wings because they're so delicate.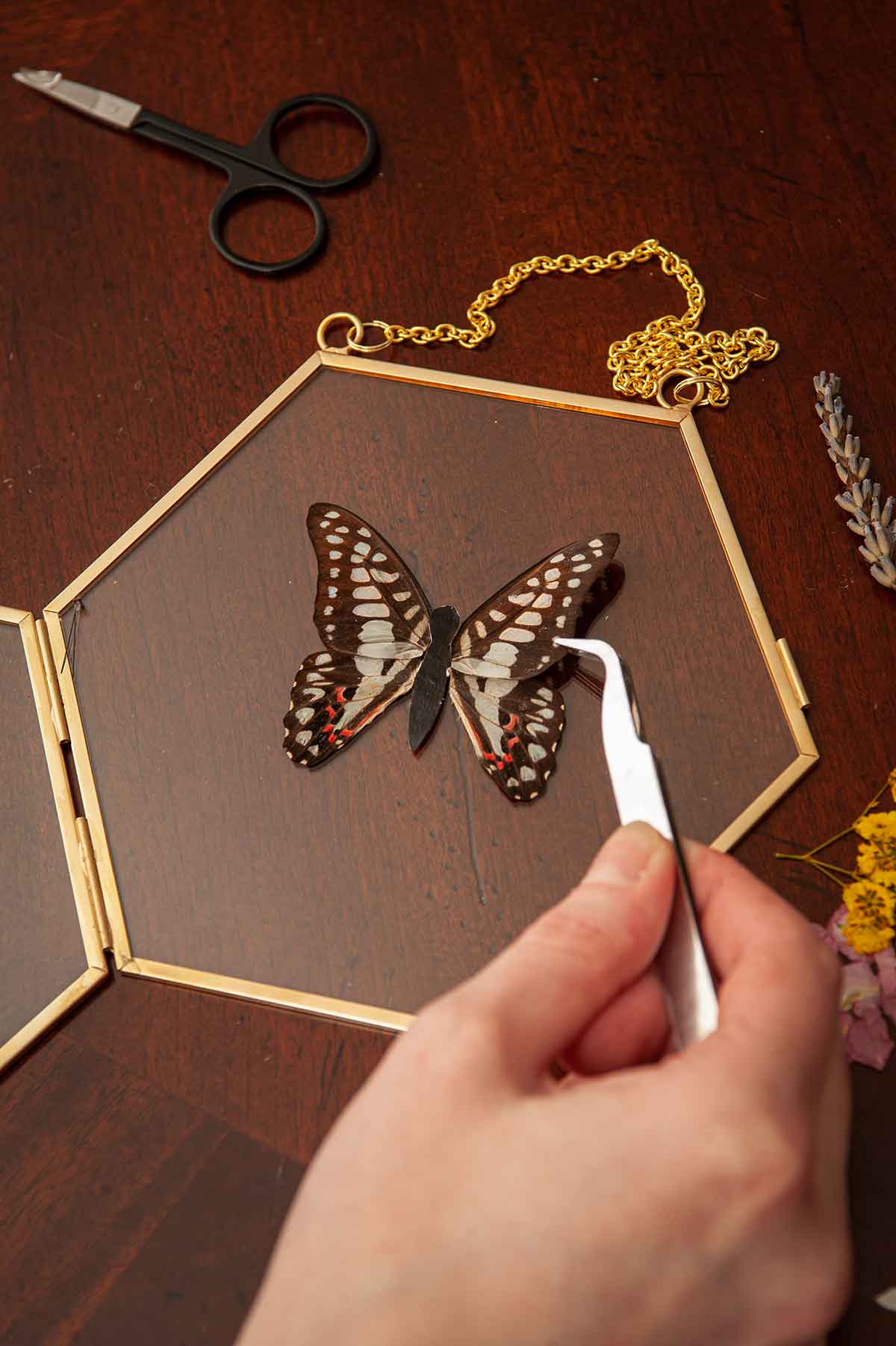 The lavender was the trickiest. It's pretty thick for the frame, so I had to carefully place them, close the frame – which would break some of the flowers off, open it up again, remove the broken flowers, and close it again. This process took about 3 closes and opens until they didn't have any more flowers breaking off.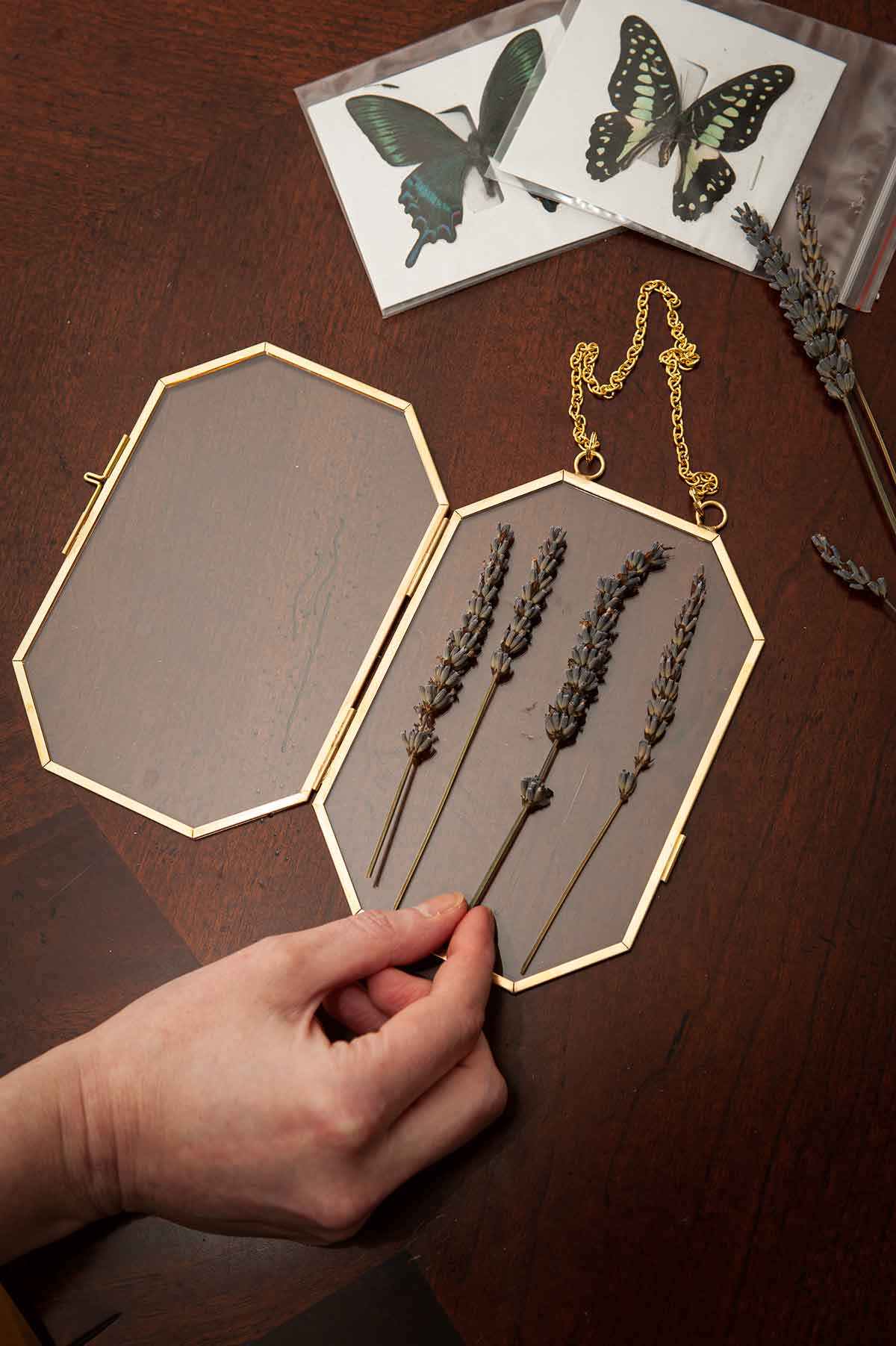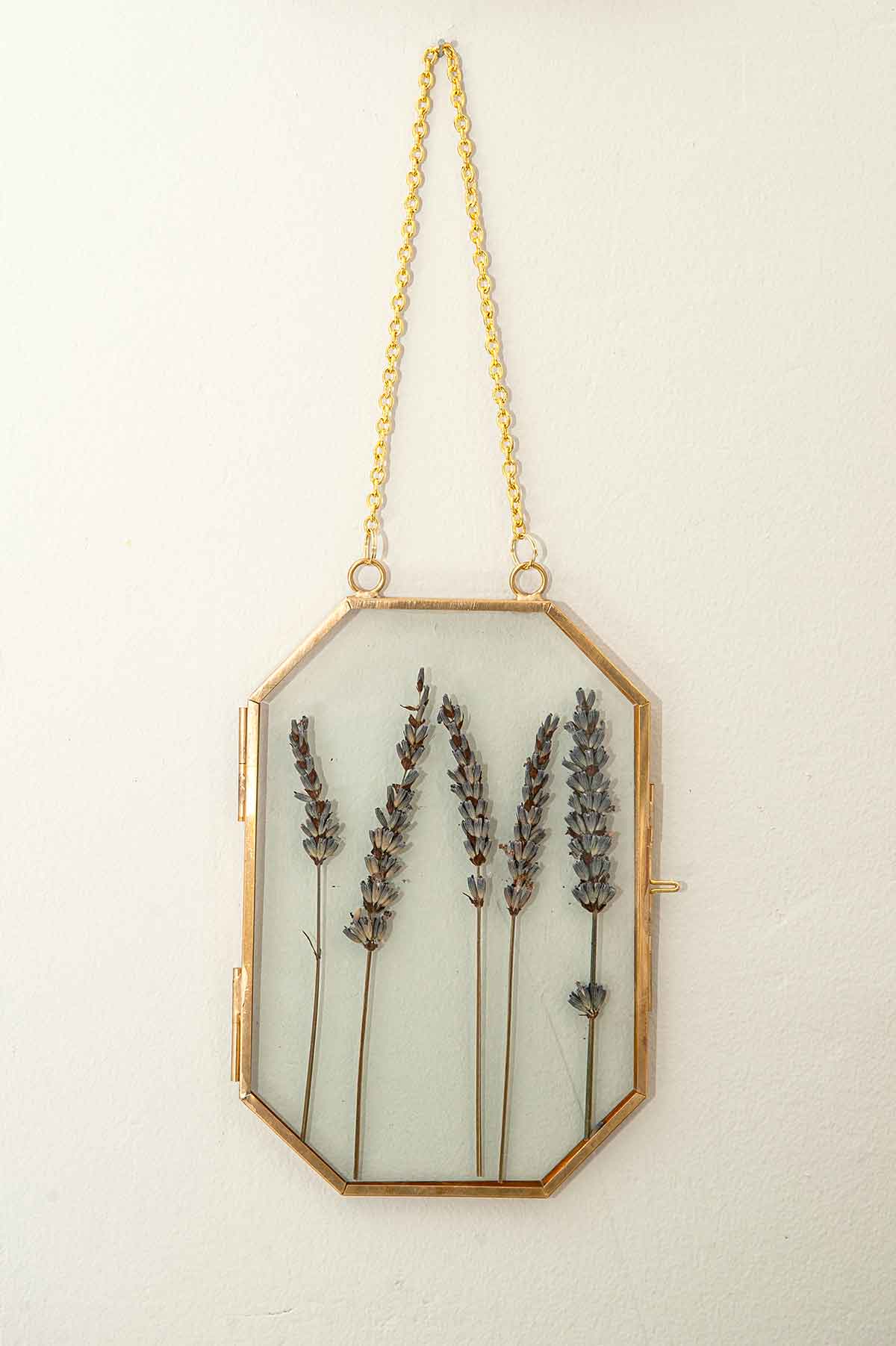 I added a sweet photo of my grandparents on their wedding day that I love so much. I also added another frame with polaroids from my own wedding.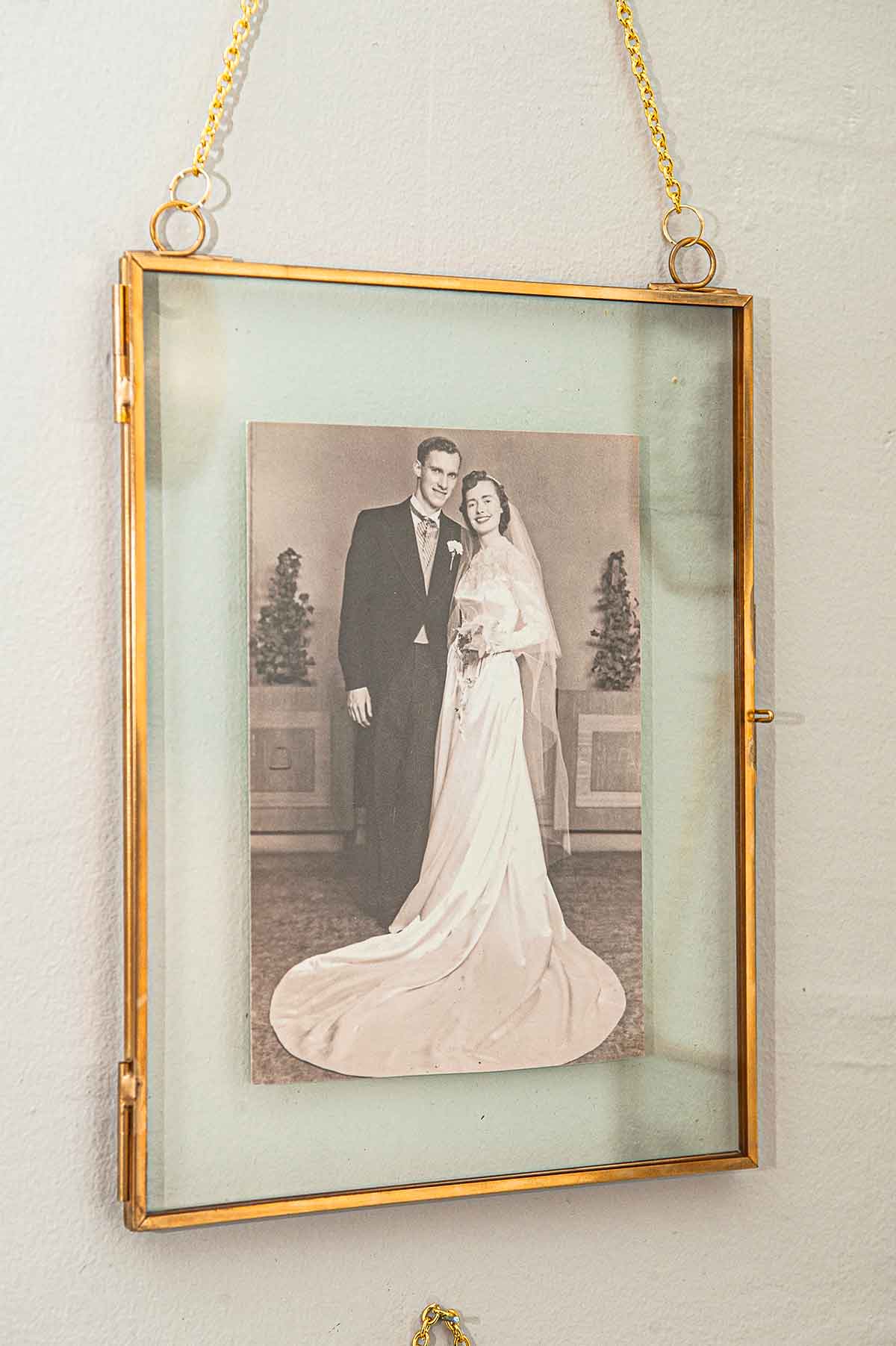 When it came to hanging them, I laid them all out on the floor first to make sure they would all be the same length from top to bottom, spaced out fairly evenly, despite being different sizes.
I measured out the distances between the tips of the chains with a measuring tape, then used a marker that was easily erasable to make points to place tiny nails on the wall.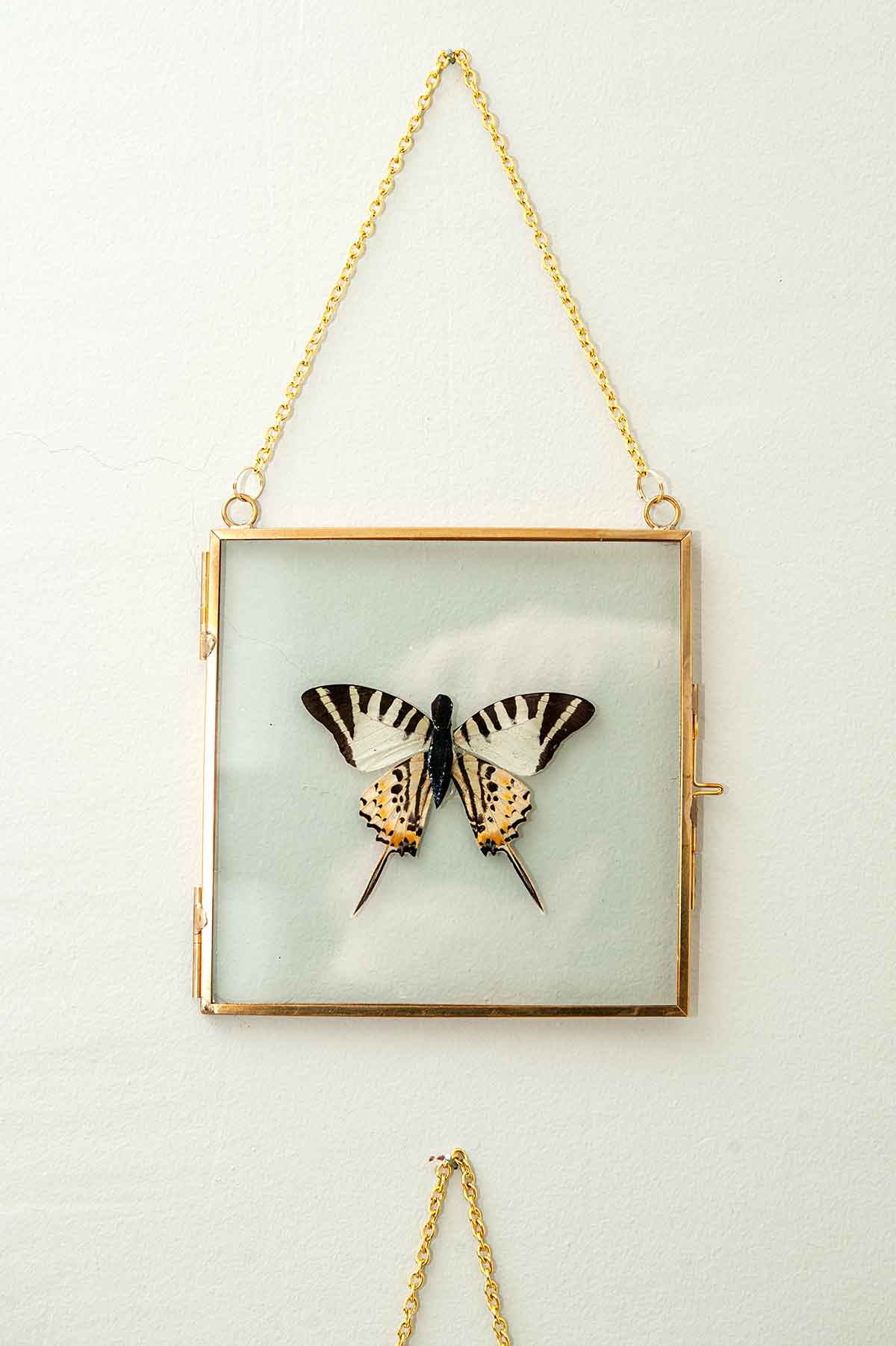 Once that was done, I hammered a few nails and up they went! A few of the chains needed to be adjusted to keep things uniform. Luckily, the chains are easy to adjust on the frames!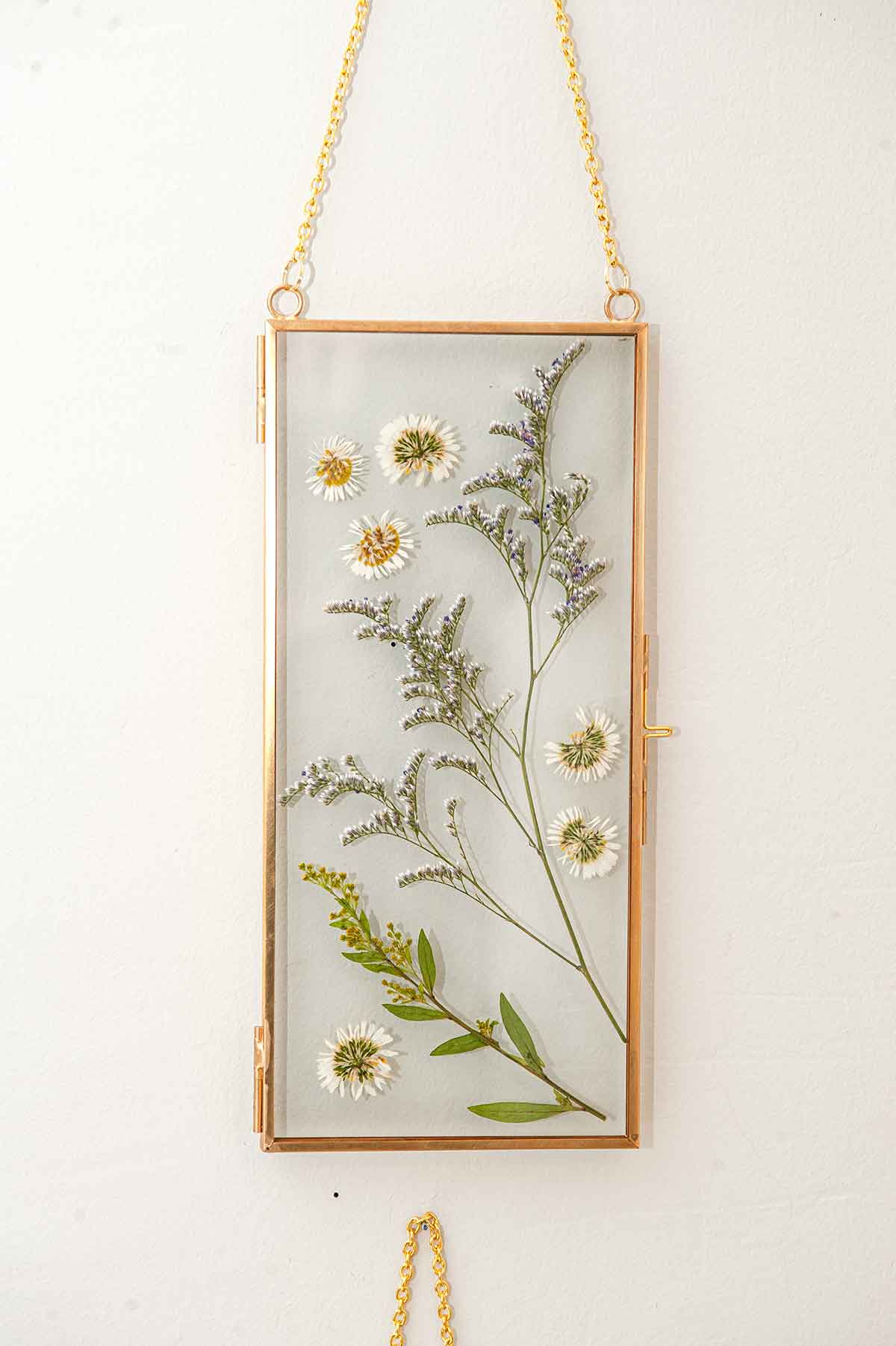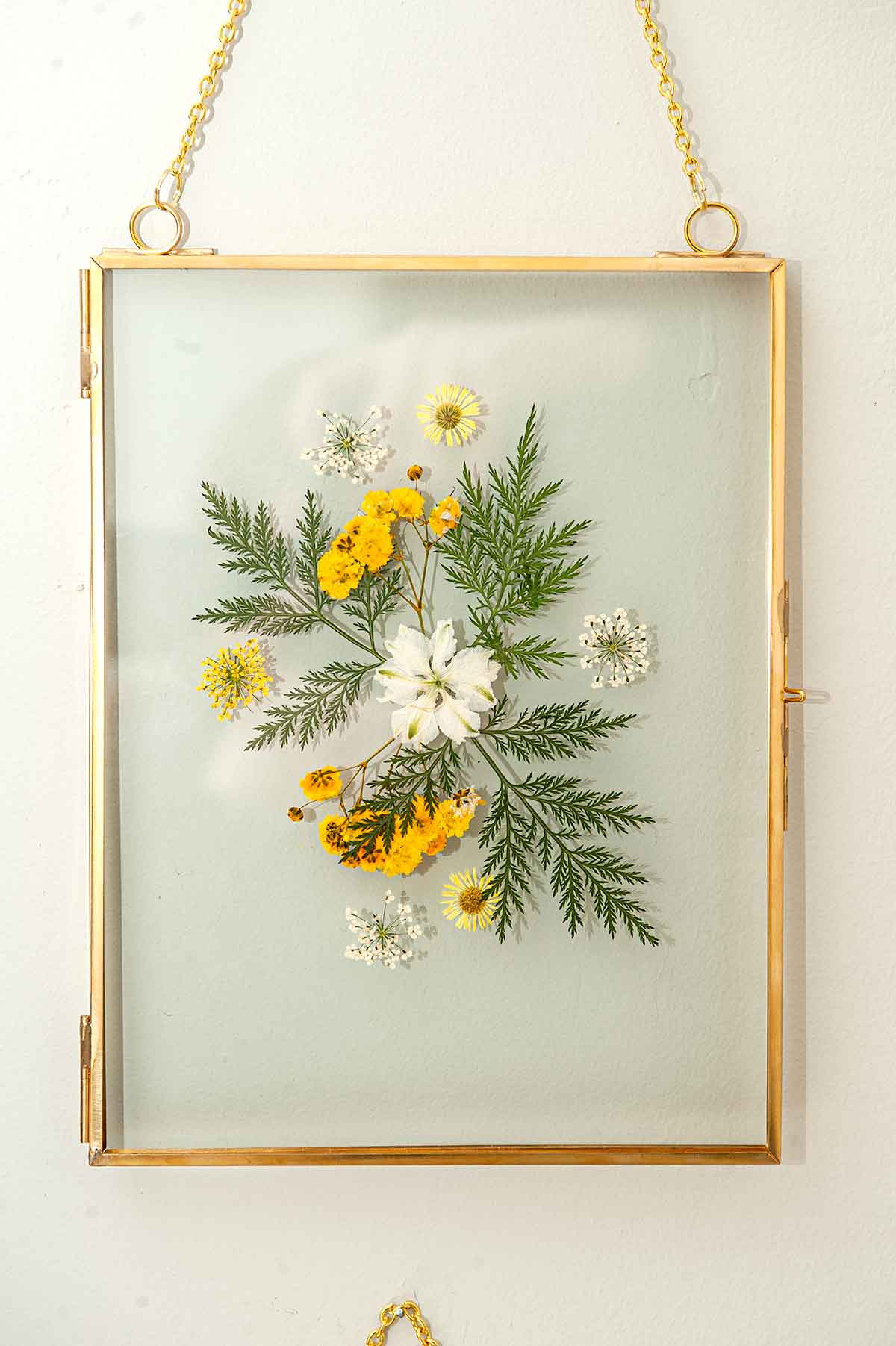 The process was so fun, and the results were so pretty, I'm thinking of adding even more!
For more inspiration, subscribe to my newsletter, follow me on Instagram, on Pinterest, tiktok and Facebook! And if you ever make any of my tasty drinks or treats, take a picture and tag me. I want to see!
A Little More DIY Home Inspiration