Creating floral napkin bouquets is so easy. You only need a few dry flowers and a little bit of baker's string to create this elegant look!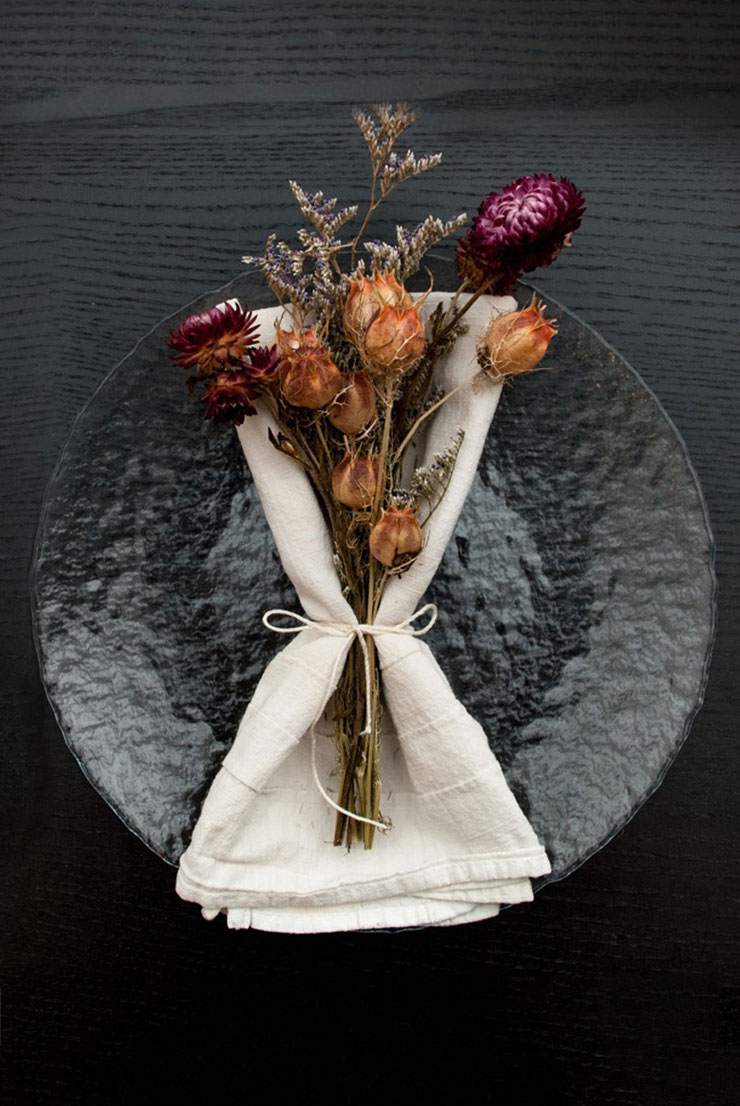 I always love decorating my tables with dry flowers.
My apartment is full of them – and not just because I can't stand to throw flowers away (which I can't) but once we're done with dinner, I have a beautiful bouquet to remind me of the lovely time we had. I can put it right up on my mantle or kitchen table till next season.
Sometimes I like to dry them myself, but I get most of my dry flowers from a flower farm in upstate NY called The River Garden. They bring their pre-made bouquets to the Union Square Farmer's Market, and I pick new ones every season.
Here are a few napkin bouquets that I've been auditioning.
A Regal Red Flair
I love the bright red and fluffiness of this bouquet! It looks so regal. Perfect for Lobster or Beef Bourguignon dinner parties.


A Whimsical Mix of Peach & Purple
I love the pinky-peachy pods in this one! There's something a little gothically romantic about them. I think this would go best with a grilled salmon dinner.


A Touch of Farm House Charm
The muted pinks and yellows in this one are so lovely. And the little white flowers look so sweet. I think I'd serve this with something more farm-to-table. An herbed, stuffed pork tenderloin or Cornish game hens with a colorful salad.


A Little Lavender Love
I love using lavender in my napkin bouquets. They make the whole table smell so dreamy. I also love thistle. Even though it's a little prickly, it's such a beautifully textured flower. Frankly, I'd serve anything with this bouquet. It's classy, it's dressed down. It's simple, it's elegant.


Wispy Lavender Elegance
Here's another take on lavender. This one is a little softer around the edges, but a little more dressed up. I'd use this to serve a more simple looking dinner, but with an intriguing flavor. Something like a perfectly, but simply seasoned skirt steak with a chimichurri or even a pasta dish with a homemade alfredo sauce.


Autumn Colors & Textures
I love the pink ruffles and and yellow pops of color in this one. How lovely would this be with a Thanksgiving dinner, or any extra fancy Autumn dinner?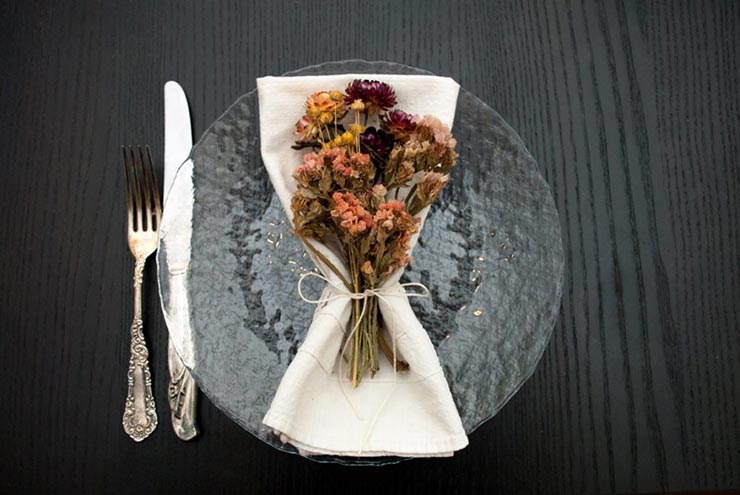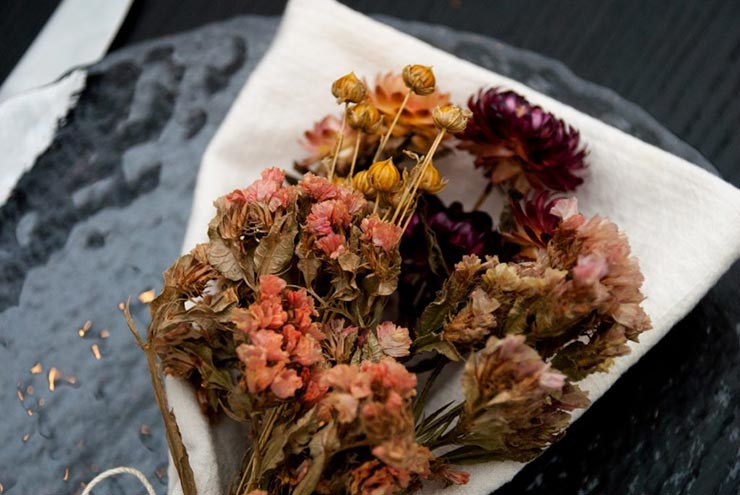 Paring dried flowers with dinners is such a fun project! If you make your own floral napkin bouquets, take a picture, and tag me on Instagram! I want to see your beautiful creations!
And for even more inspiration, follow me on INSTAGRAM @shekeepsalovelyhome, on PINTEREST and FACEBOOK! And if you ever make any of my tasty drinks or treats, take a picture and tag me. I want to see!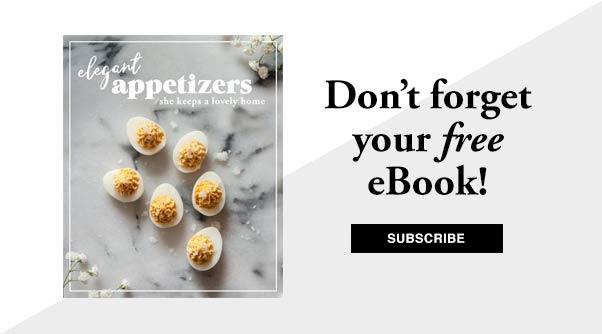 SaveSaveSaveSave
SaveSave
SaveSave
SaveSave
SaveSave
SaveSave
SaveSave
SaveSave
SaveSave
SaveSave
SaveSave
SaveSave
SaveSave
SaveSave
SaveSave
SaveSave
SaveSave
SaveSave
SaveSave