These whimsical DIY Christmas tree decorations are so easy to make, and look so soft and pretty on a Christmas mantle, under a Christmas tree or wintery window sill!
All you need is some yarn, paper-mâché cones, a few pompoms, a little glue and a little love for Christmas crafting.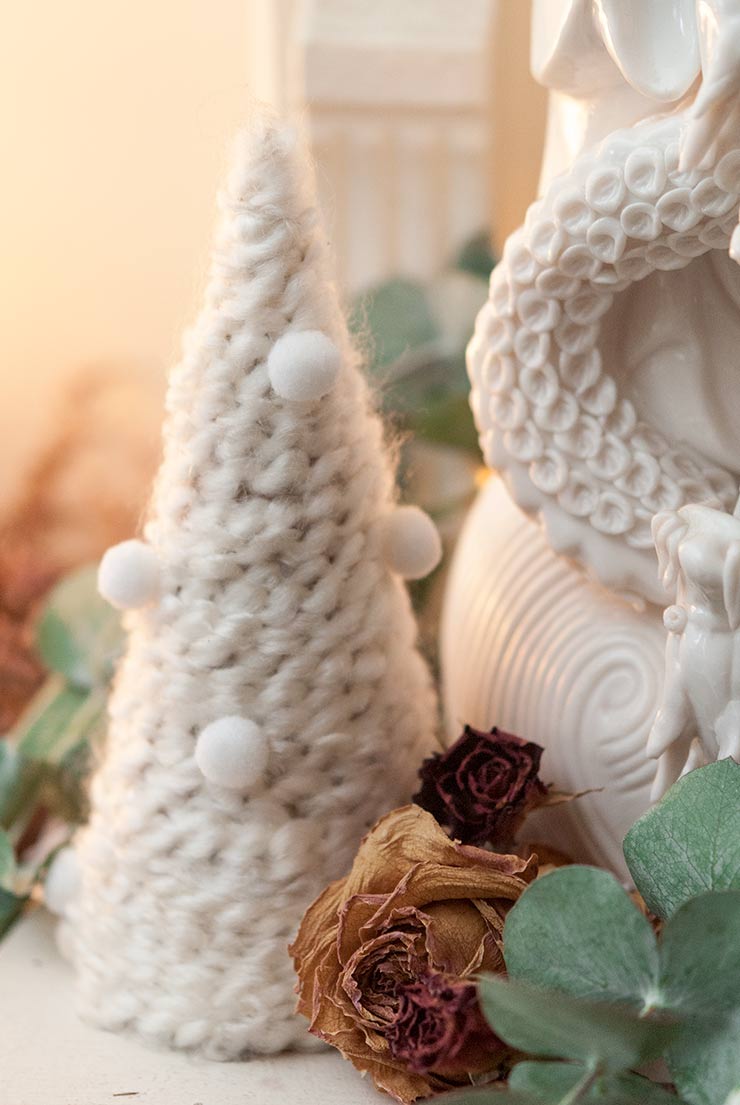 I've had so much crafty fun this season creating natural Christmas decorations! Just flowers, citrus, eucalyptus and lots of homemade yuletide touches for my home (and plenty of floral garnishes for my snowy cocktails).
I thought it would be nice to offset the colorful garlands and roses with simple, elegant, soft trees to place on my mantle. They just add a delicate touch to the dry textures of roses and eucalyptus.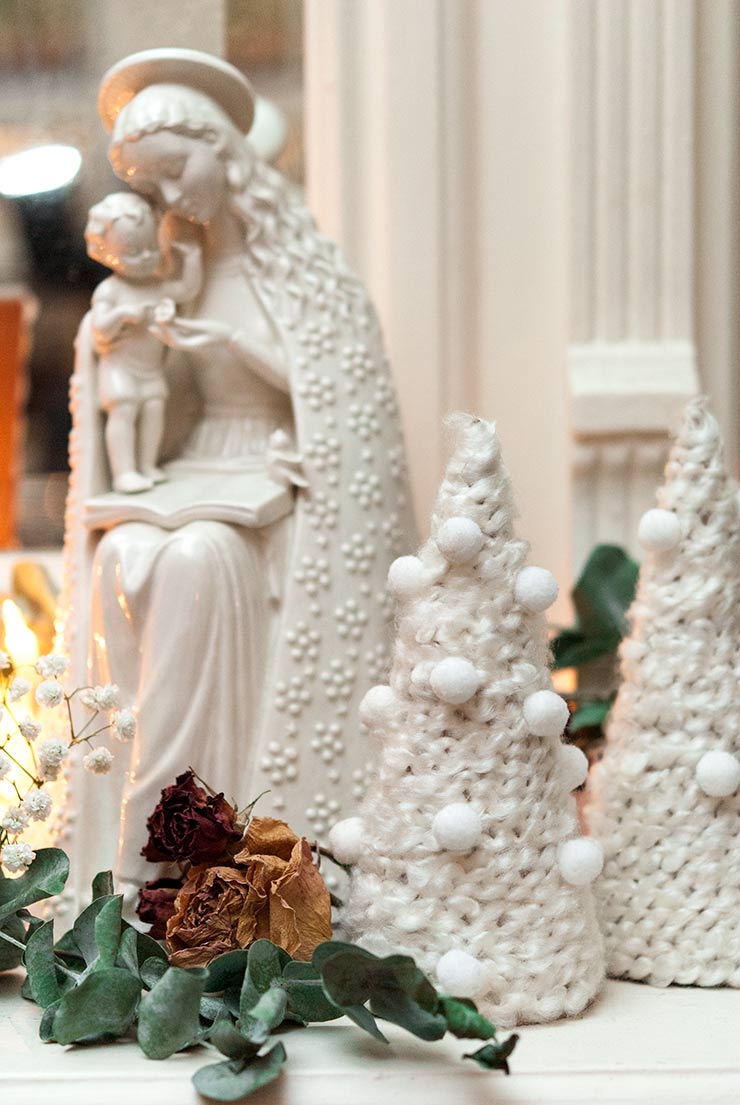 Here's What I Used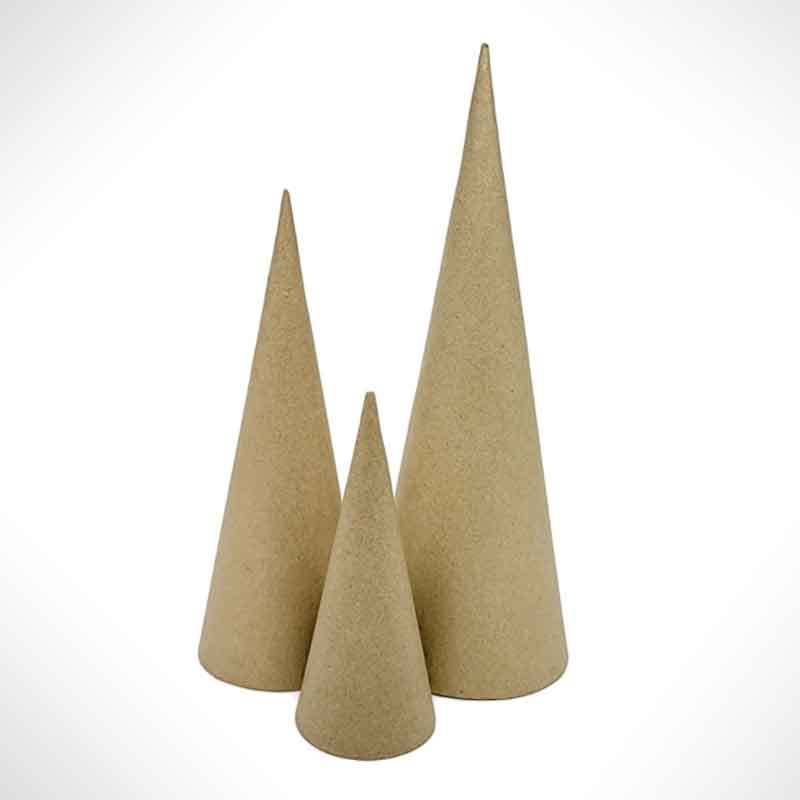 How to Make DIY Christmas Tree Decorations – Step by Step
1. Heat up your hot glue gun and glue around the very bottom of the cone.
2. Immediately after you've made your ring of glue, trace your yarn around the bottom and press.
3. Begin to circle the yarn around the cone, placing a small dot of glue every few rings to hold the yarn in place.
4. I like to keep some trees simple, but for some of them, it's sweet to glue a few "snow ball" pompoms to them.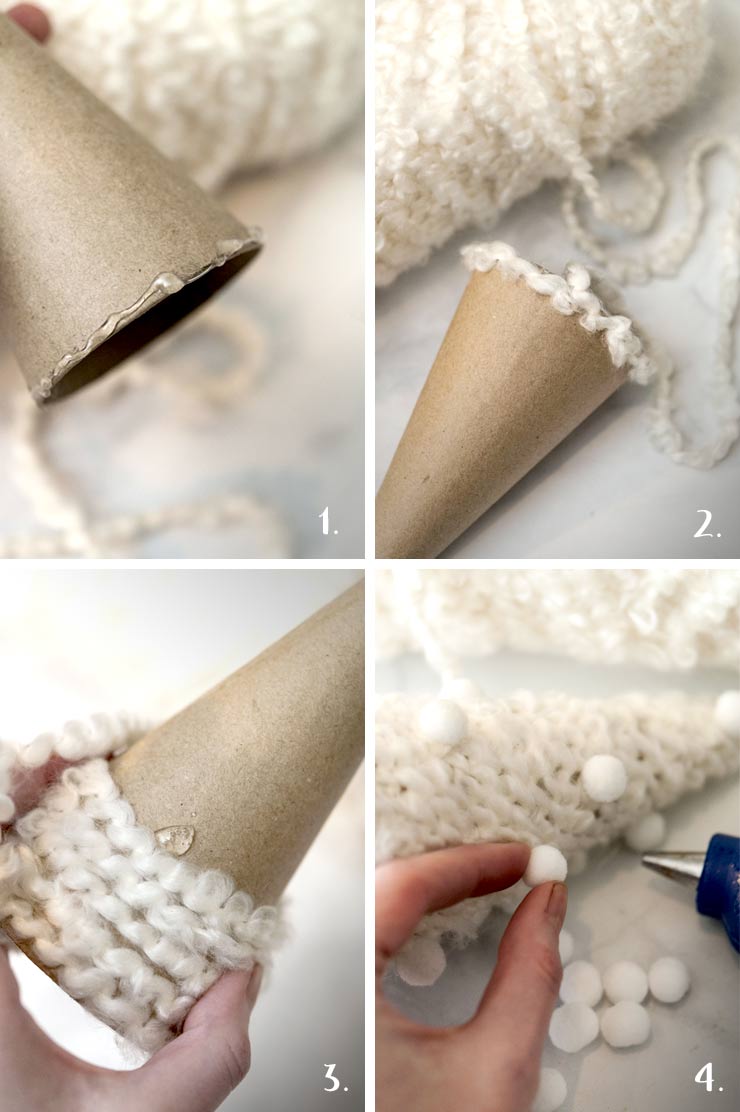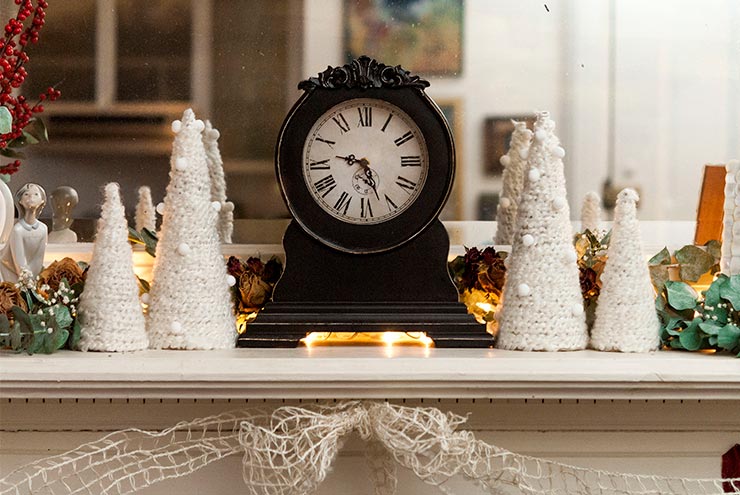 Common Questions
1. What kind of glue should I use?

Hot glue is best because it dries so quickly. You can use Elmer's glue but it will be a bit messier and you'll really have to hold the yarn to the cone until it's fairly dry so you can continue to wrap the yarn without it sliding around.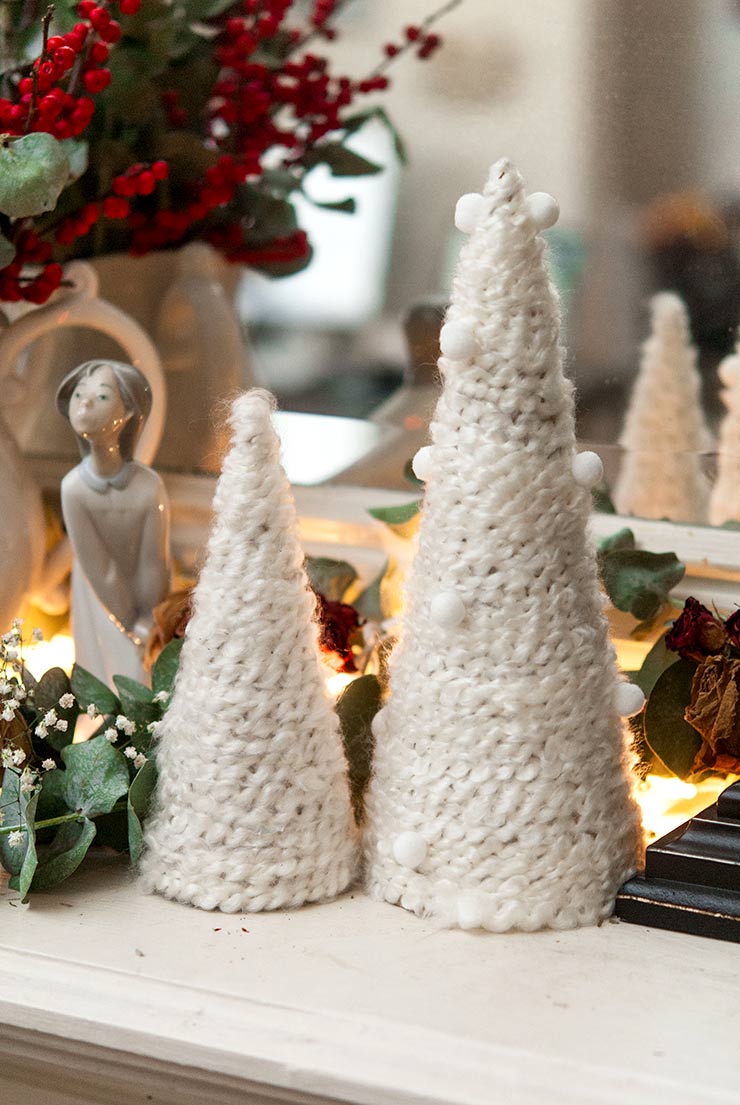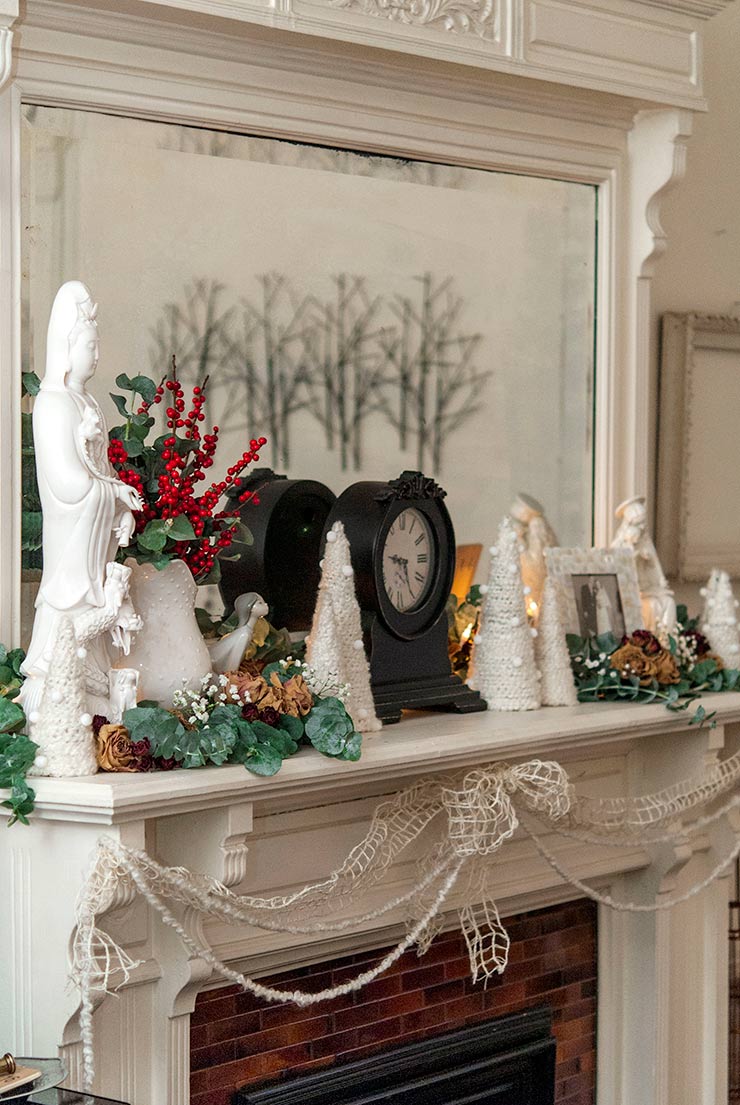 Aren't they cute? Enjoy your beautiful little Christmas trees!
And help yourself to more Christmas craft Inspiration:
For more inspiration, subscribe to my newsletter, and follow me on Instagram, on Pinterest, tiktok, and Facebook! And if you ever make any of my tasty drinks or treats, take a picture and tag me. I want to see!