This colorful flower box Thanksgiving crudités will be the prettiest, and healthiest, display on your appetizer table! With an array of Autumn veggies, a simple flower box and a little tin foil, this beautiful harvest garden will delight your guests – especially the ones watching their waistlines.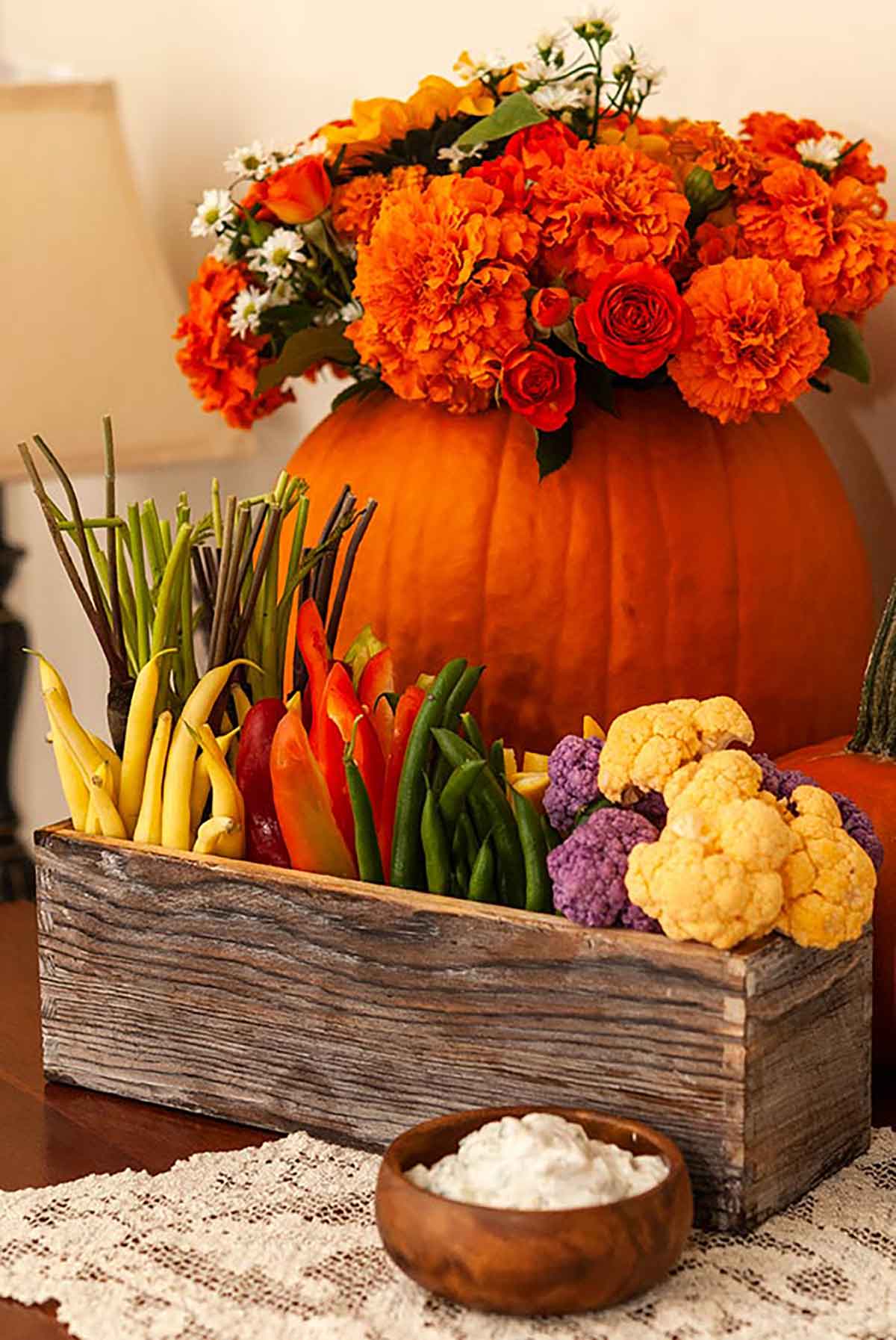 We all know Thanksgiving is for over-indulgence, but it's always lovely to have a low-carb, healthy alternative to the cheesy, buttery mashed potatoes, cornbread, pumpkin pie and calorie-packed deliciousness we all enjoy later in the evening.
It's nice to have a Thanksgiving appetizer that won't fill us up before dinner and looks beautiful too. Let's create a Thanksgiving Crudités!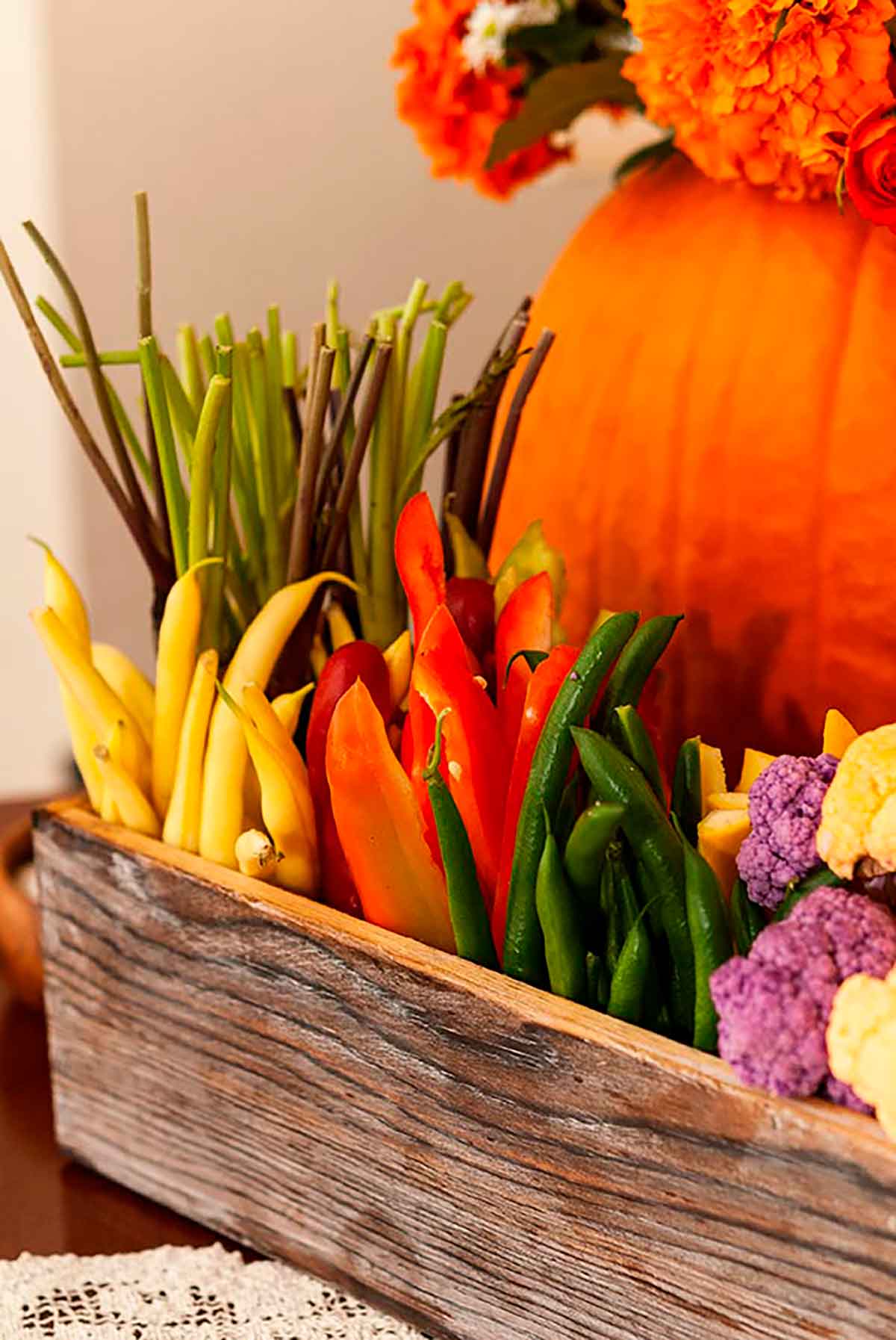 First, find a nice flower box that can fit all your veggies. I found my Flower Box on Amazon for just $12.99. It's perfect for a crudités because it has a removable, washable plastic liner.
Second, wash and chop your veggies. I found all my vegetables at my local farmer's market. 2 colors of wax beans, red and yellow peppers, tiny multi-colored carrots, yellow squash and 2 colors of cauliflower (because it's prettier).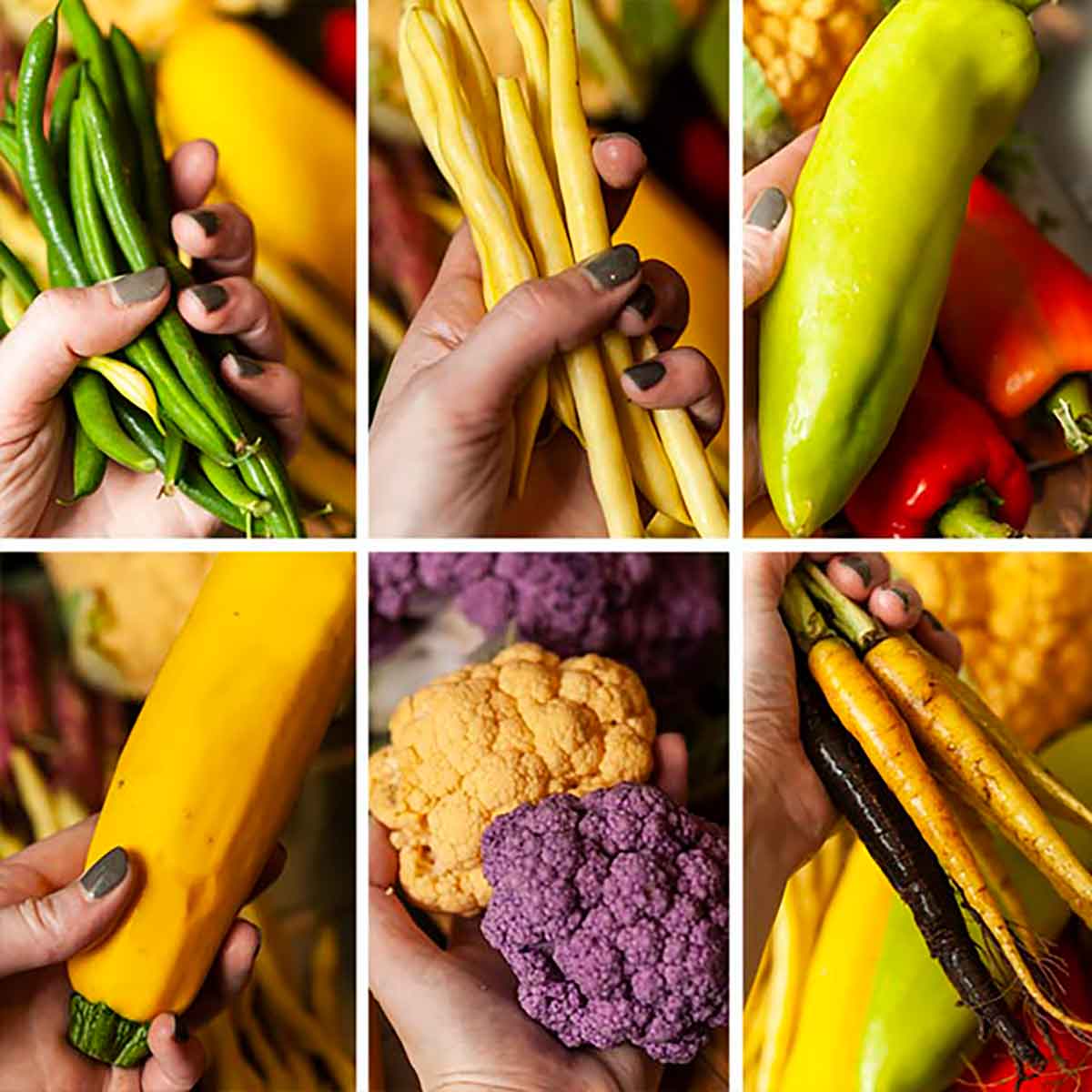 Third, make a little divider out of tinfoil. This will help to keep your veggies standing up-right in the box. Otherwise, they'll just fall over and look a little sloppy. Ideally, use "heavy-duty" tin foil. It will hold them more study in place.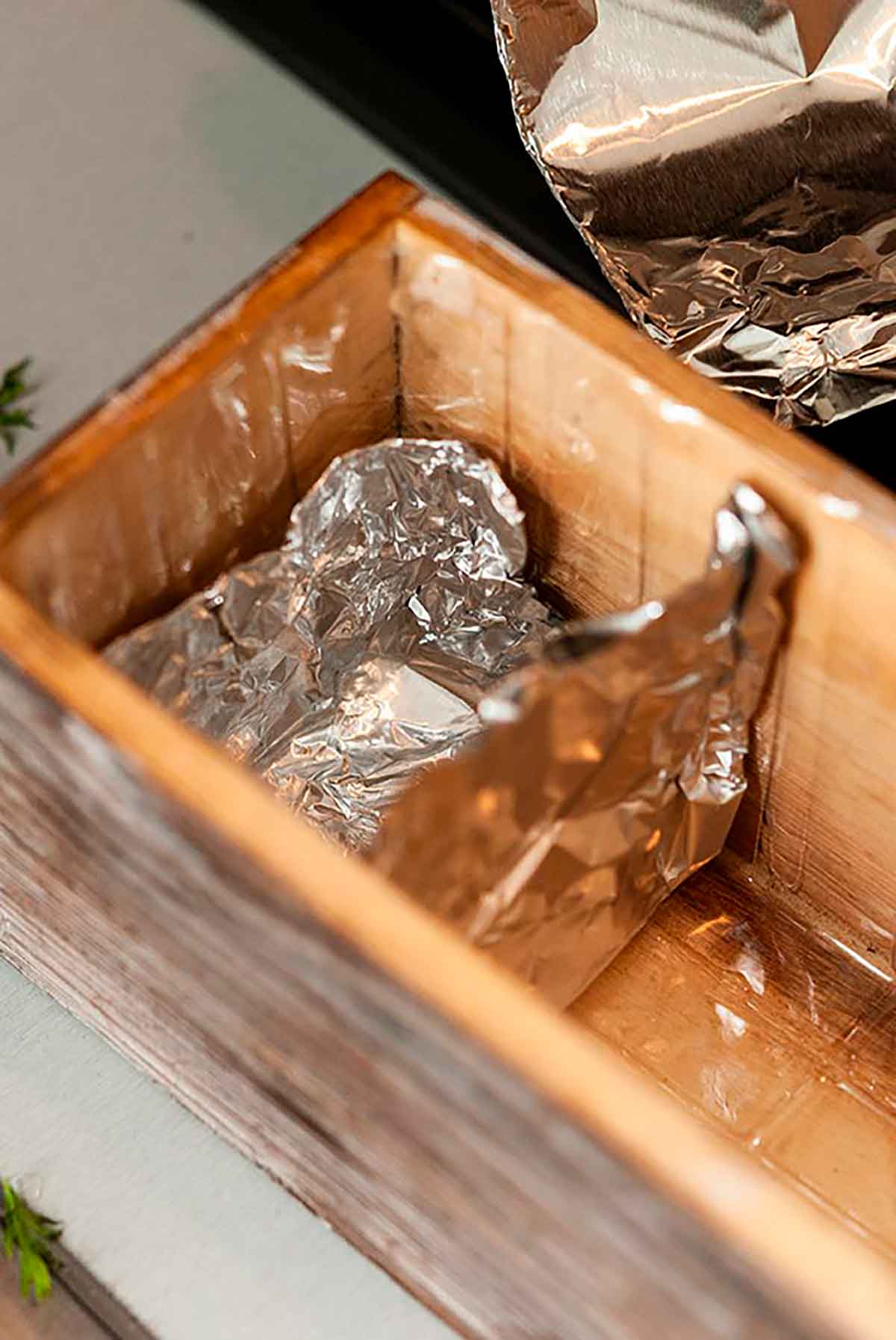 Fourth, place your veggies into the foil dividers, one by one. I started with the carrots and wax beans, then peppers, more beans and squash, then finally the cauliflower.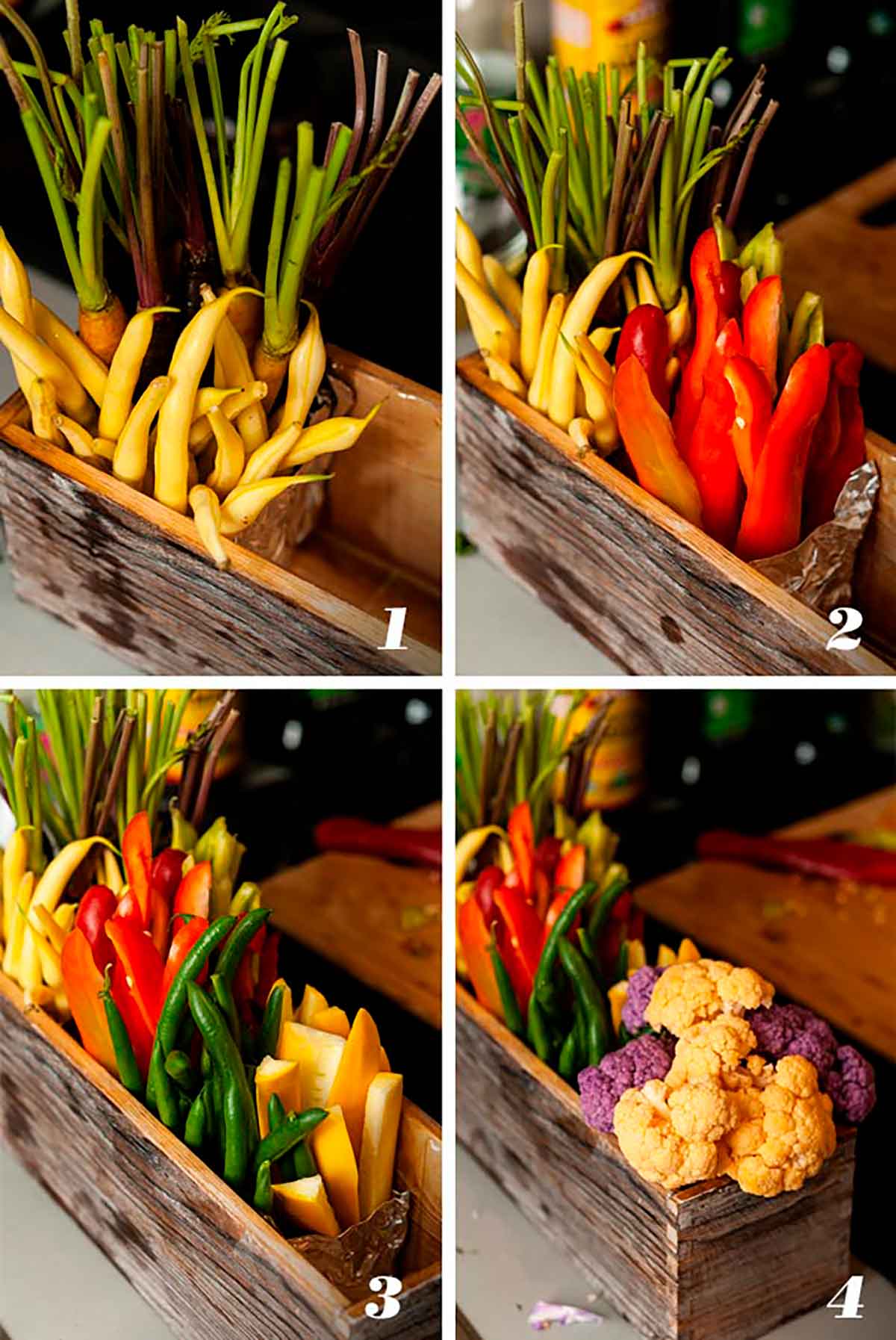 I served it with a lovely Tzatziki dip. It's Greek yogurt with cucumbers, garlic, salt, olive oil, dill, mint and a little lemon.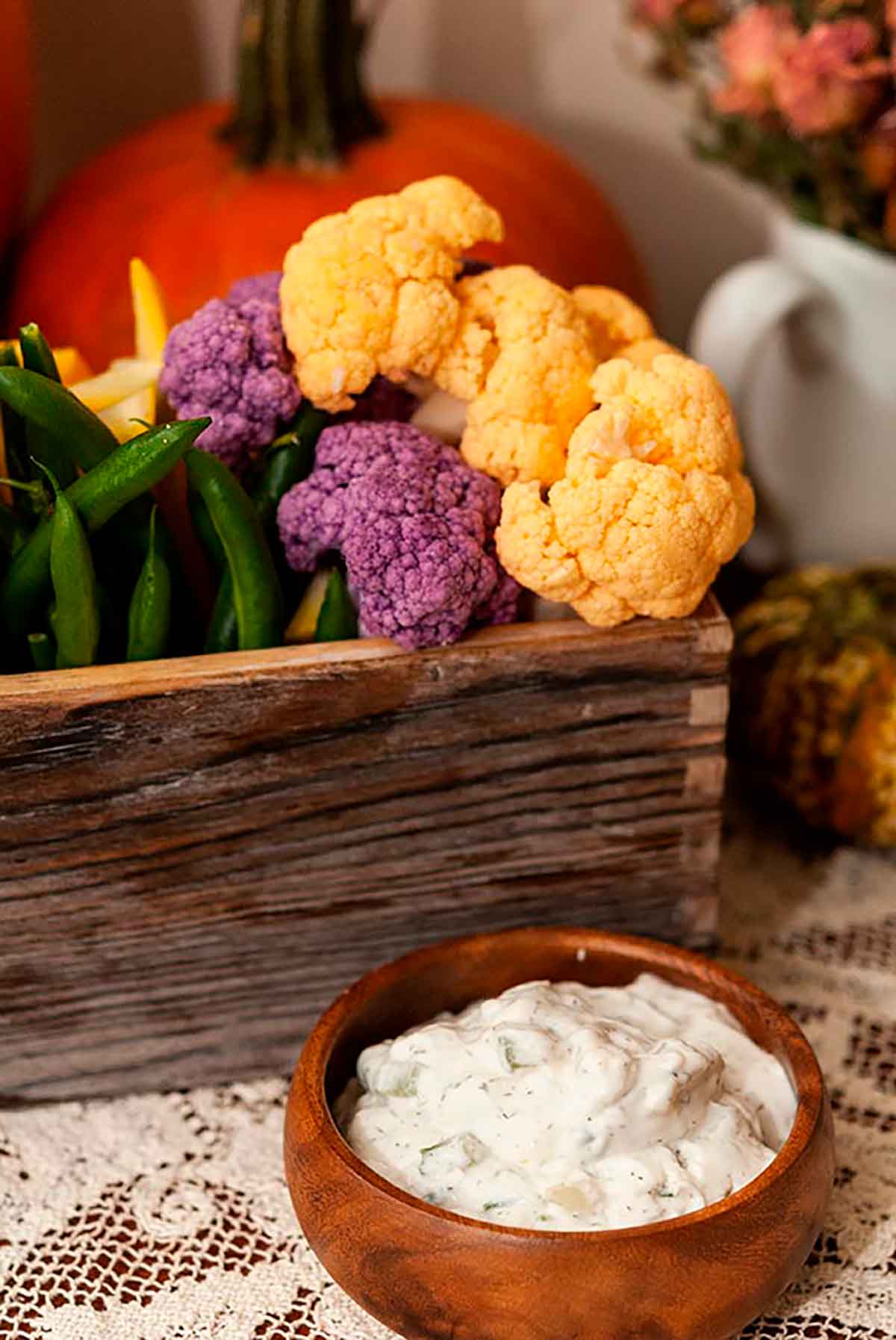 I hope you have a simply beautiful Thanksgiving! For a few more recipe ideas, check out my incredible baked mashed potatoes with roasted garlic and herbed goat cheese or my crispy roasted cauliflower with cheddar and parmesan!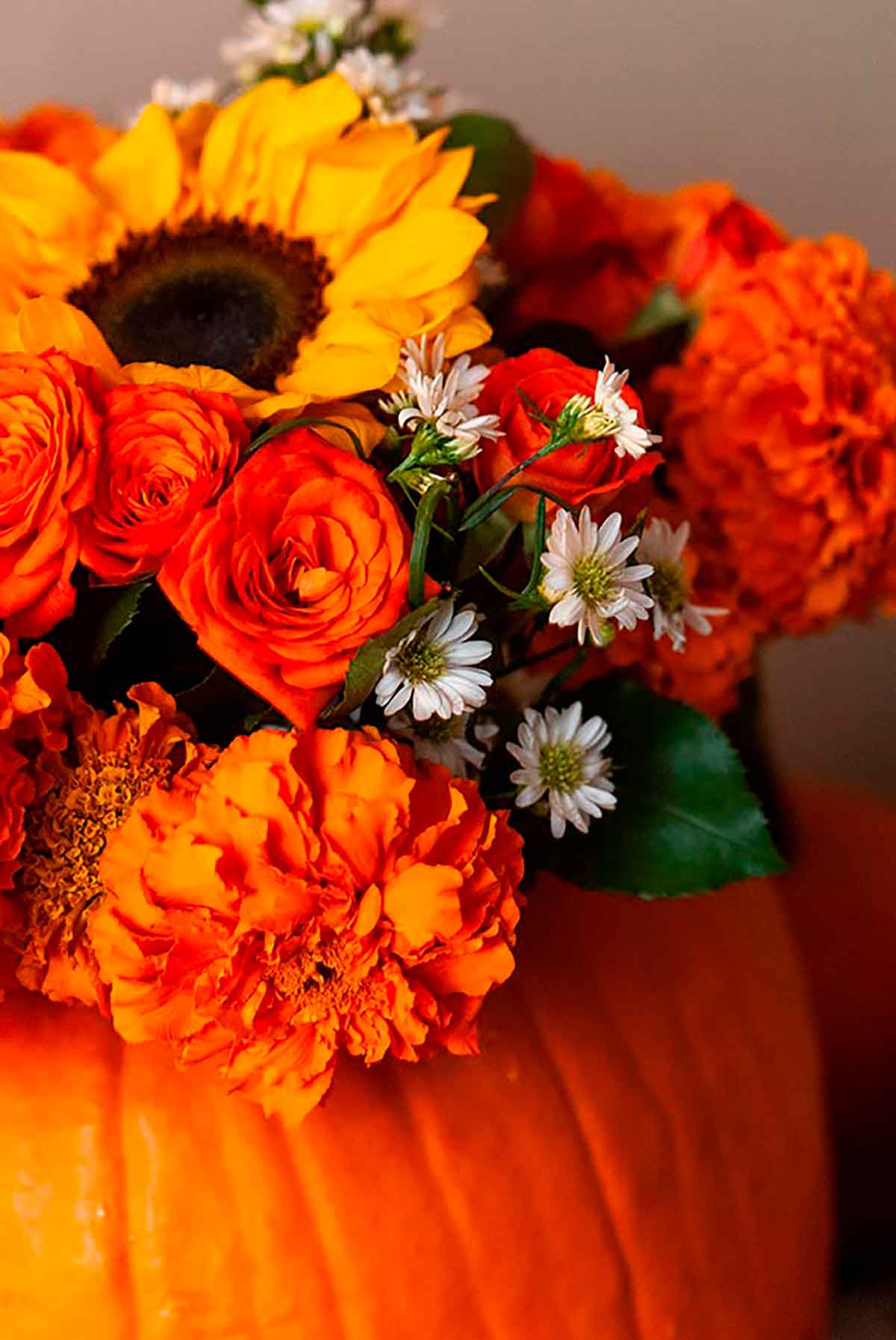 For more inspiration, subscribe to my newsletter, follow me on Instagram, on Pinterest, tiktok and Facebook! And if you ever make any of my tasty drinks or treats, take a picture and tag me. I want to see!
Help Yourself to More Thanksgiving Inspiration