These 10 elegant Thanksgiving side dishes are rich, bright, colorful and easy to create! With vegetarian options, as well as vegan, gluten free, lactose free and low-carb, you'll have an easy time finding a perfect side-dish for every guest!
These recipes make traditional favorites a little more special, a little more refined and perfectly elegant. Tailor-made sauces and simple decorative touches spruce up these Thanksgiving standards just so, without adding a lot of time to your preparation!
Help yourself to my favorite, elegant Thanksgiving sides!
1. Beautiful Vegan Squash Rosettes
These little squash appetizers are completely vegan, so easy to make and INCREDIBLY delicious! Give your vegan Thanksgiving guests a little love with these precious, colorful rosettes.
2. Thanksgiving Salad with Beet, Pear & Apple Cider Vinaigrette
This roasted beet and pear Thanksgiving salad is sprinkled with feta, cranberries, crushed walnuts and thinly sliced shallots. It's also drizzled with a sensational sesame apple cider vinaigrette! A perfectly seasonal and colorful salad recipe for Thanksgiving!
3. Instant Pot Pumpkin Risotto with Caramelized Onions
This Instant Pot pumpkin risotto with balsamic caramelized onions is a creamy, delicately autumn-spiced masterpiece! Forget standing over the pot, carefully adding broth spoon by spoon. This pumpkin risotto takes just 5 minutes to make in the Instant Pot, and the whole recipe takes a grand total of 20 minutes, start to finish!
4. Sautéed Swiss Chard with Caramelized Shallots
This delicious sautéed Swiss chard recipe is one of my favorite Thanksgiving side dishes! It's perfectly simple, incredibly nutritious, requires only 7 main ingredients and sometimes, I eat it all on its own for dinner!
5. Baked Mashed Potatoes with Roasted Garlic and Herbed Goat Cheese
These mashed potatoes are baked to perfection! Heavenly soft and fluffy on the inside, perfectly crispy on the outside – this extra special, extra tasty potato side-dish will deliciously complete a cozy dinner party spread, or be one of the tastiest stars of your Thanksgiving or Christmas menus!
6. A Colorful Thanksgiving Crudités
This colorful flower box Thanksgiving crudités will be the prettiest, and healthiest, display on your appetizer table! With an array of Autumn veggies, a simple flower-box and a little tin foil, this beautiful harvest garden will delight your guests – especially the ones watching their waist-lines.
7. Roasted Brussels Sprouts Salad with Deviled Quail Eggs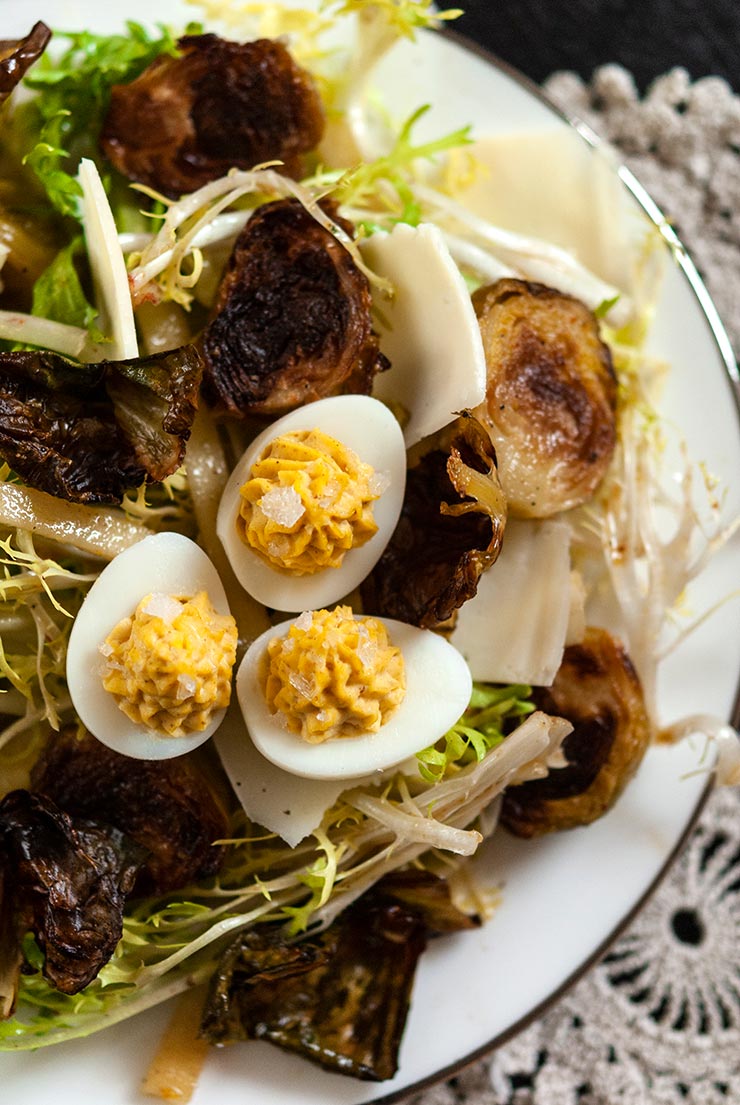 This earthy, roasted Brussels sprouts salad includes diced green apple, frisée, shaved almonds, shaved parmesan, a dreamy sesame & apple cider vinaigrette and deviled quail eggs that are so precious, your dinner guests will swoon at the sight of them!
8. Roasted Curry Butternut Squash Soup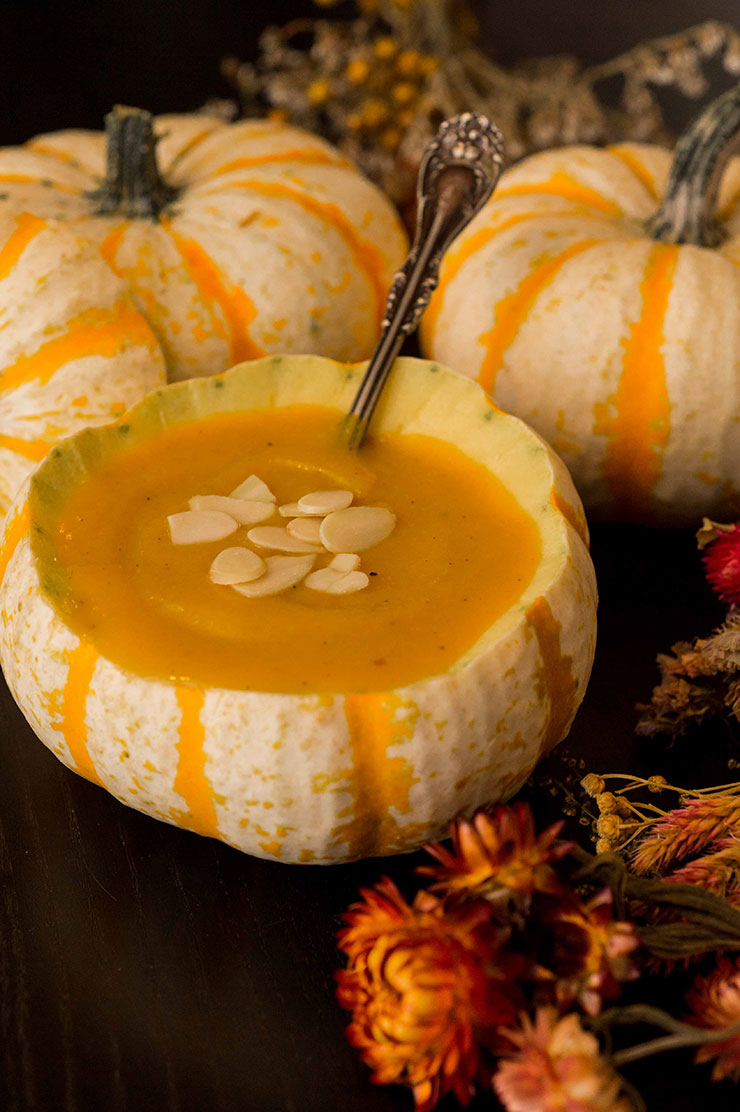 Grab your butternut squash and pumpkin gourds! It's time to make Roasted Curry Butternut Squash Soup! A perfect, slightly tweaked Thanksgiving standard, served in the prettiest Fall pumpkin bowls.
9. Homemade Bread Stuffing with Anjou Pear and Mushroom
This homemade bread stuffing recipe is moist and crunchy, flavorful and packed with earthy herbs and spices. The very best stuffing for turkey, duck, chicken or Cornish game hen!
10. French Green Beans with Shallots and Sesame Ginger Sauce
These blistered French green beans with shallots and sesame ginger sauce make a perfectly elevated Thanksgiving or Christmas side dish! This recipe calls for just 7 ingredients and 20 minutes of your time. They're also gluten-free!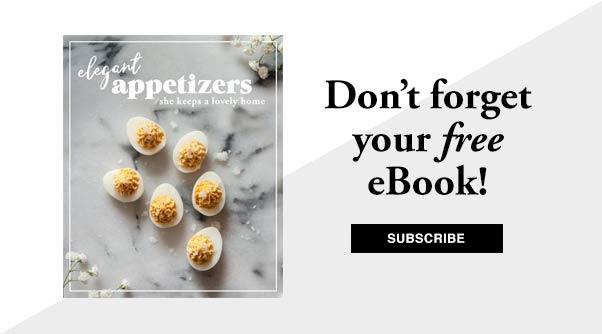 And for even more inspiration, follow me on INSTAGRAM @shekeepsalovelyhome, on PINTEREST and FACEBOOK! And if you ever make any of my tasty drinks or treats, take a picture and tag me. I want to see!