This entire summer barbecue menu was put together in about 4 hours the day before the party, and all I had to do was remove everything from the fridge, hand the skewers to my grill-master husband, unveil the sides, and enjoy a few cocktails!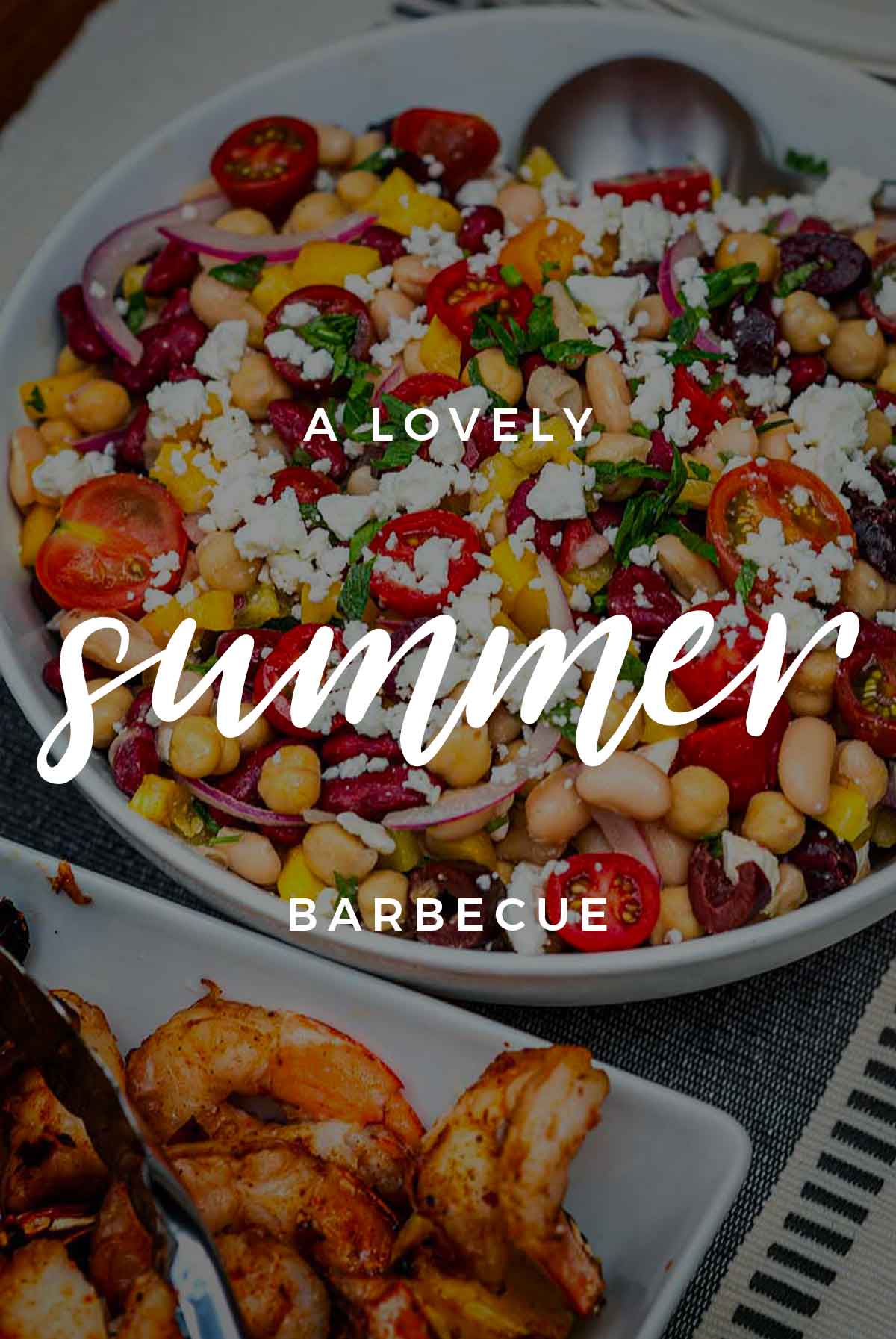 My husband and I threw this barbecue on the most beautiful day of the summer! We couldn't have asked for better weather, and this may have been the best barbecue menu I've ever put together!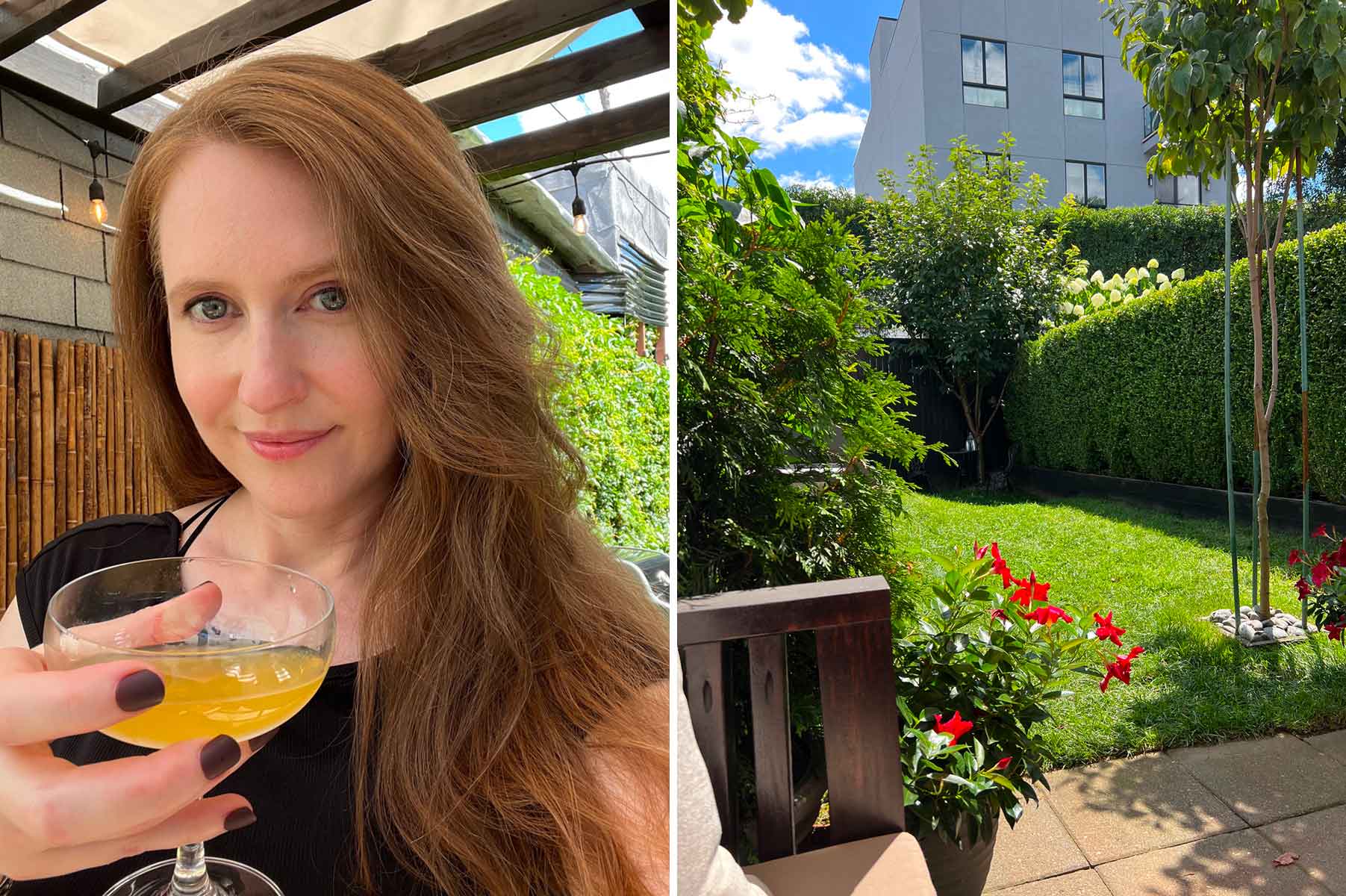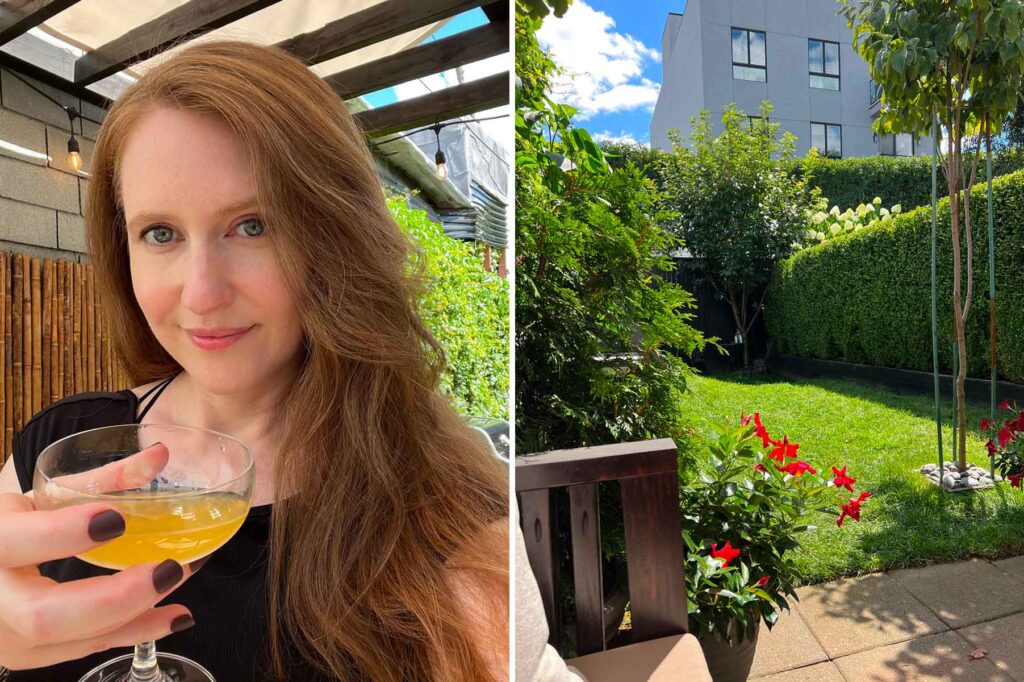 I wanted to combine lots of flavors from around the world, and experiment with very eclectic recipes, but still create a menu that didn't clash with itself. I think I was a success! Take a look below at what I cooked up, and enjoy the recipes yourself!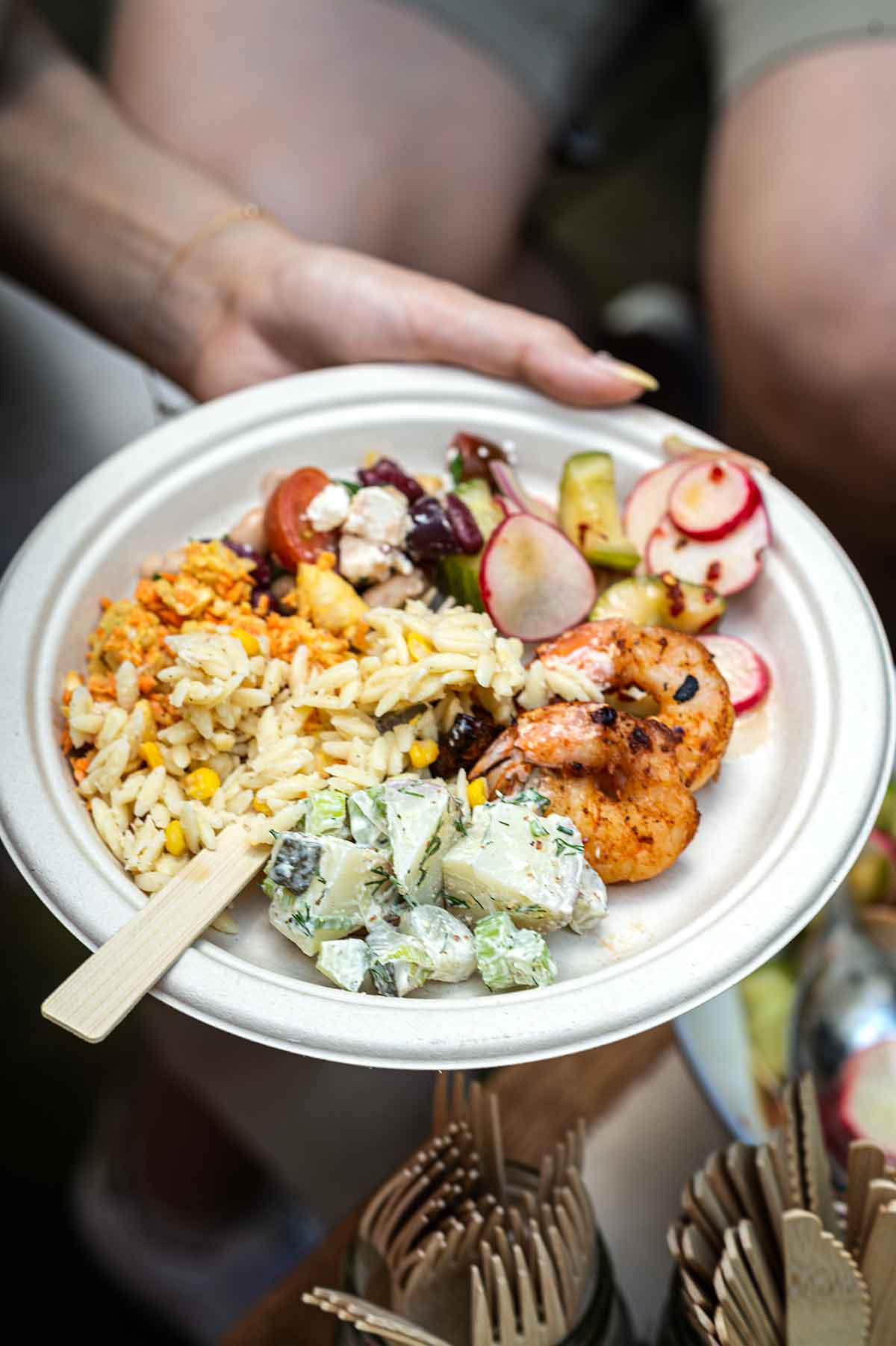 I started with a simple cheese plate of brie, olives, and herbed goat cheese. I topped the brie with a little marmalade to keep things understated, but sweet. I had lots of food coming and didn't want folks to fill up on the cheese!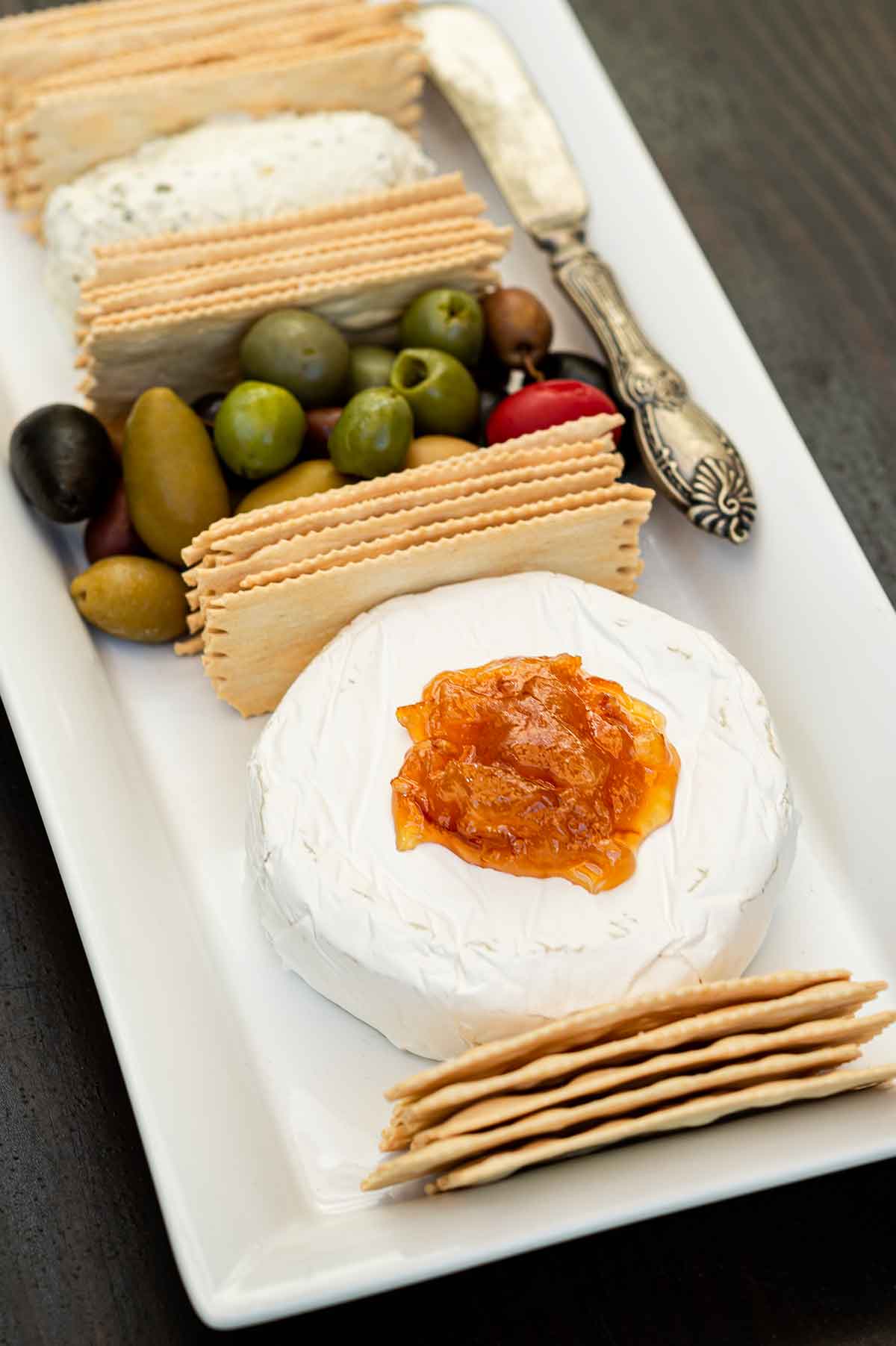 I had one other simple appetizer to tide folks over before the full menu came out. I did warn everyone to come hungry, after all. Look at these cute little pesto antipasto skewers! So easy to make and people just love them!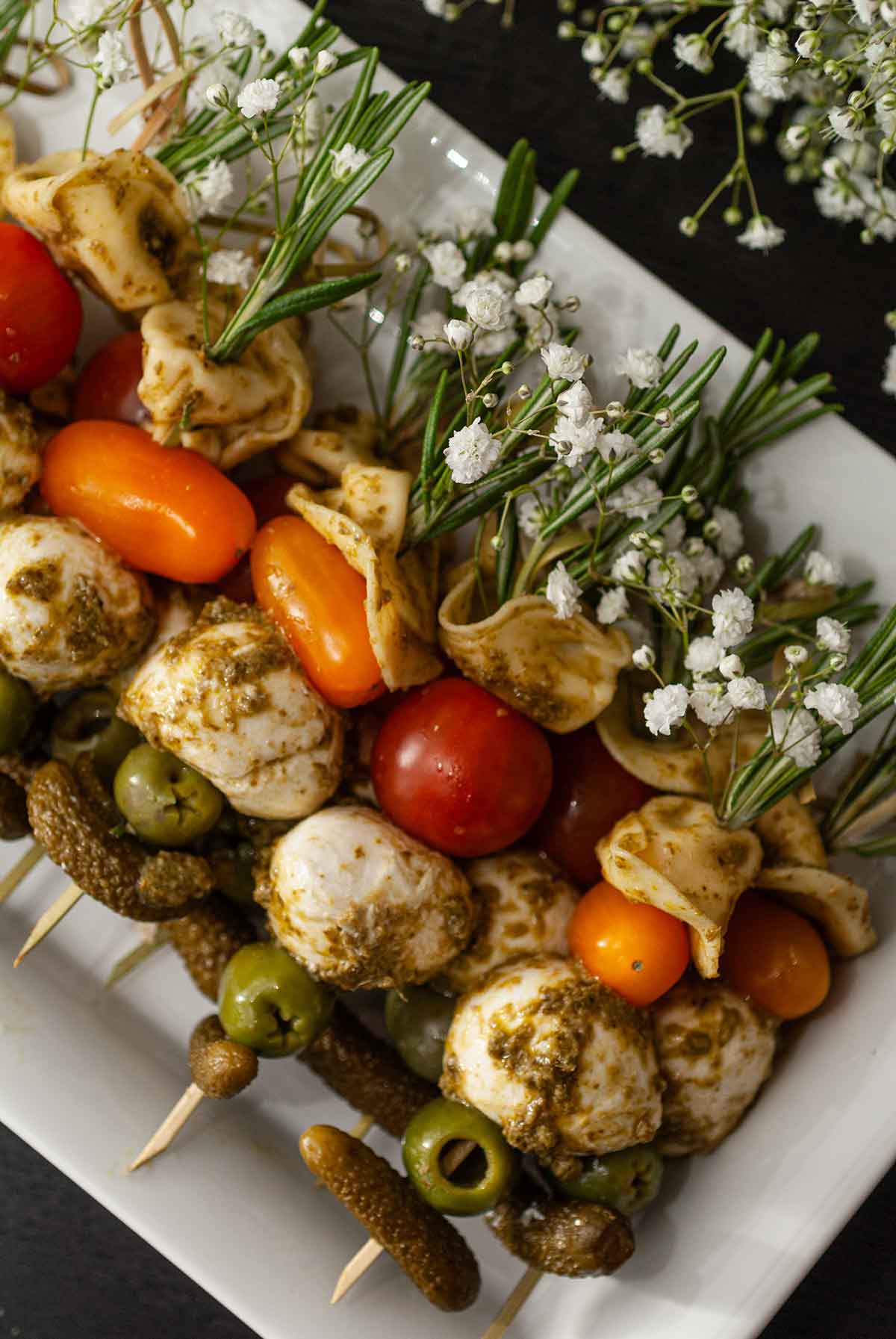 Mini Antipasto Skewers
These simple mini antipasto skewers are a perfect party appetizer for just about any occasion! They'll delight your party guests – if you can keep yourself from eating them all before they arrive!
See the Recipe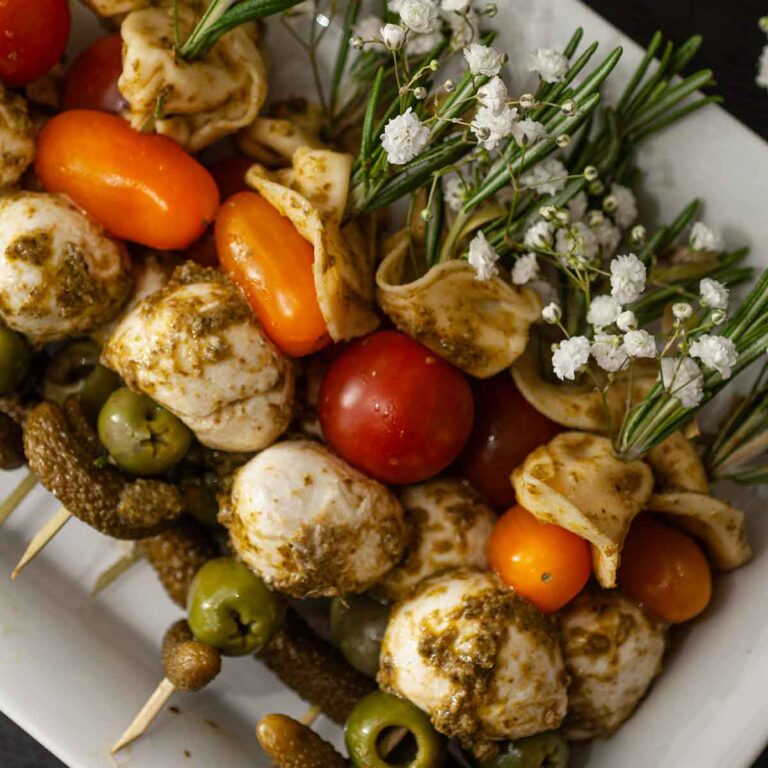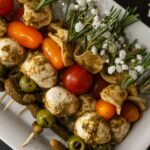 I made a sparkling passion fruit, pineapple, sake, ginger punch for the cocktail! I made a big batch. The recipe is 2 cups sake, 2 cups Lillet, 1 cup passion fruit/pineapple juice, 1 tbsp. pure ginger juice, and I topped each glass with prosecco. Simply amazing!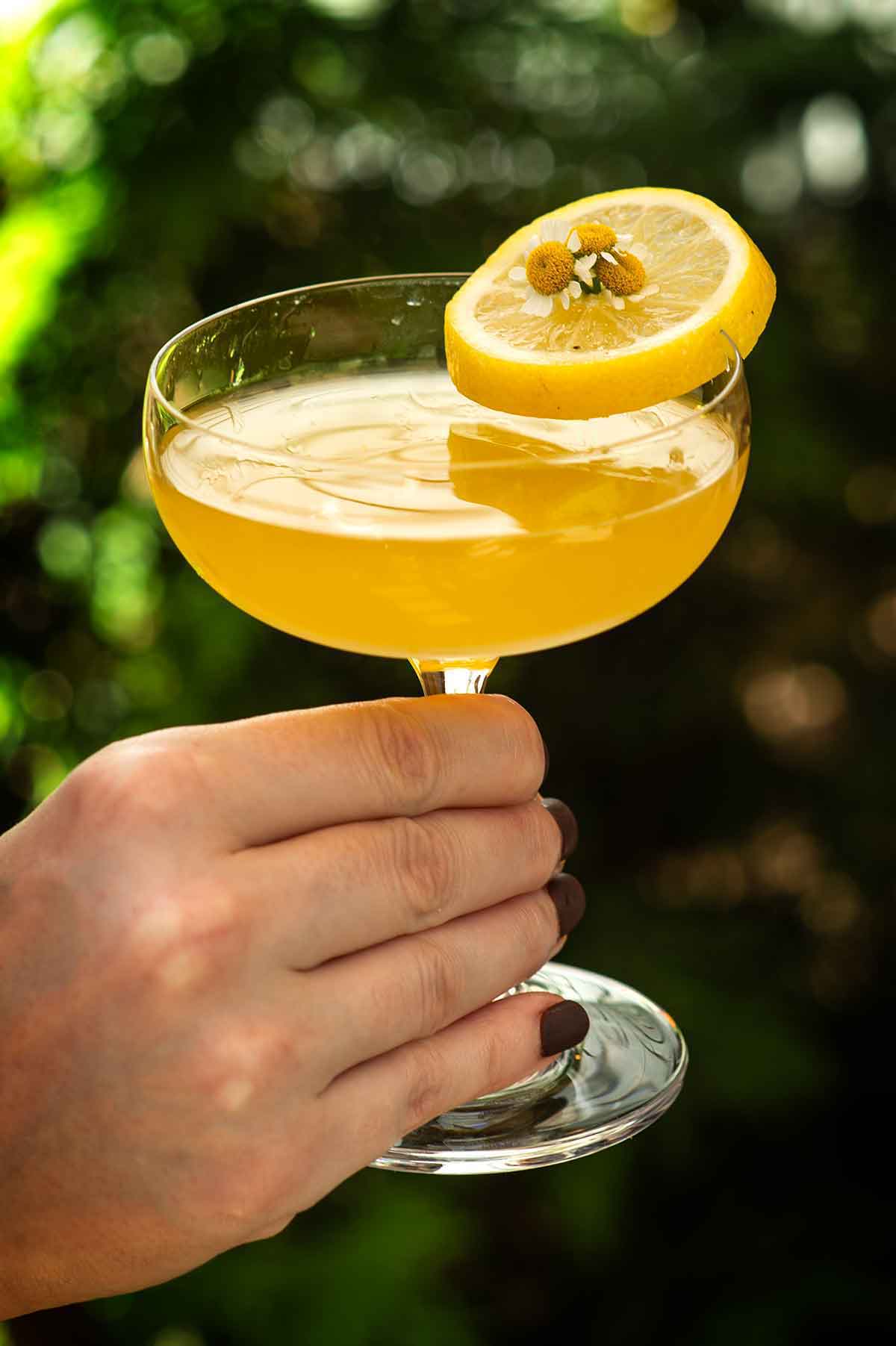 The main course was 3 different skewers! Berbere-spiced Lamb with zucchini, barbecue chicken with mushrooms and onions, and pineapple shrimp! I emptied everything into bowls when they were done and served with tongs… after getting this glamour shot!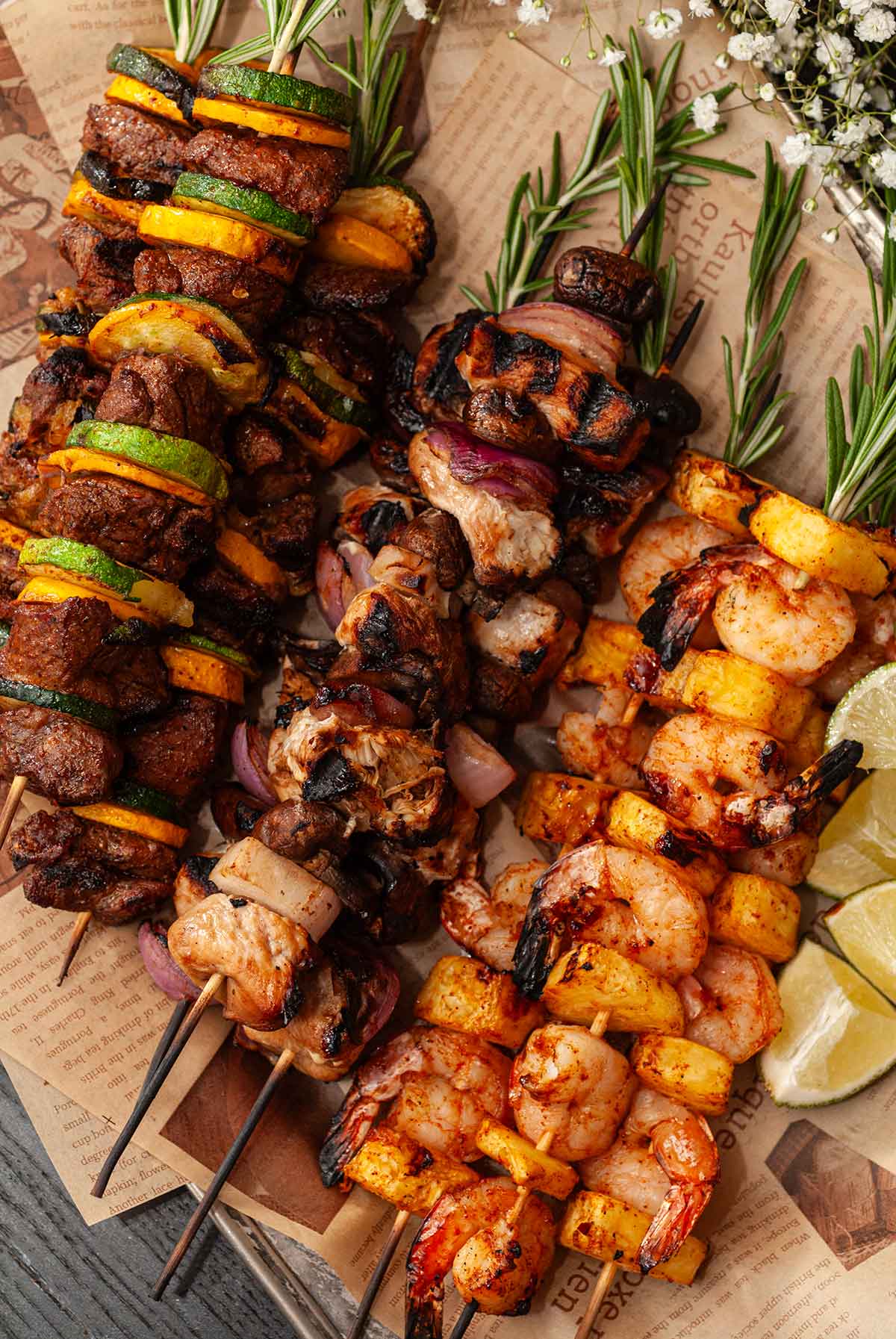 Barbecue Skewers – 3 Ways
These skewers are so easy to make with no need to marinate, and even though their spices and sauces range from Hawaiian to Ethiopian, to traditional barbecue, they complement each other so beautifully!
See the Recipe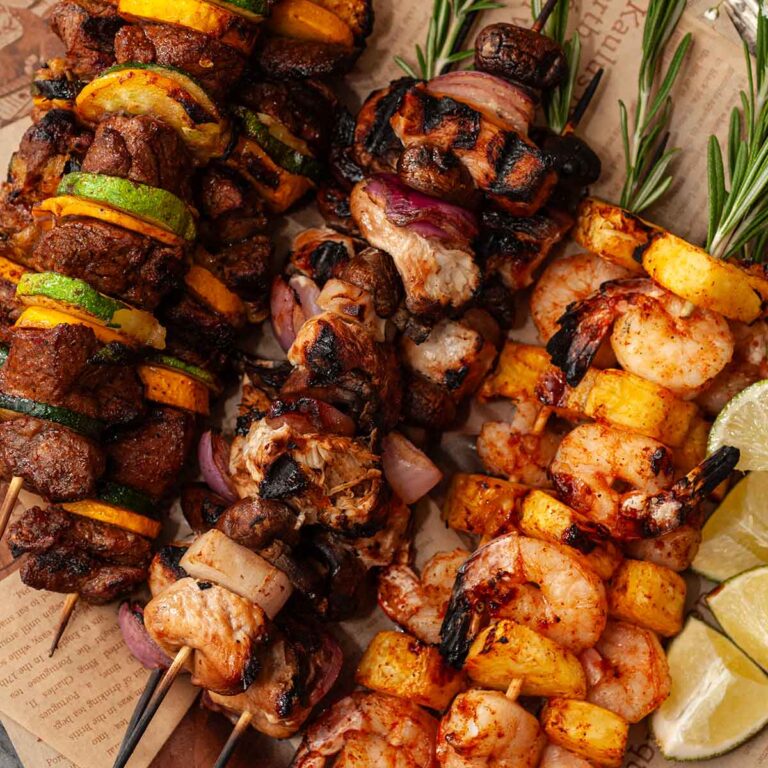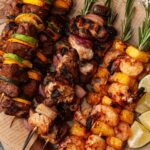 The sides were out of this world! An Italian 3 Bean salad with feta, olives and tomatoes! This is one of the prettiest sides I've ever made! It tasted so magically garden-fresh and looked like a bowl of candy!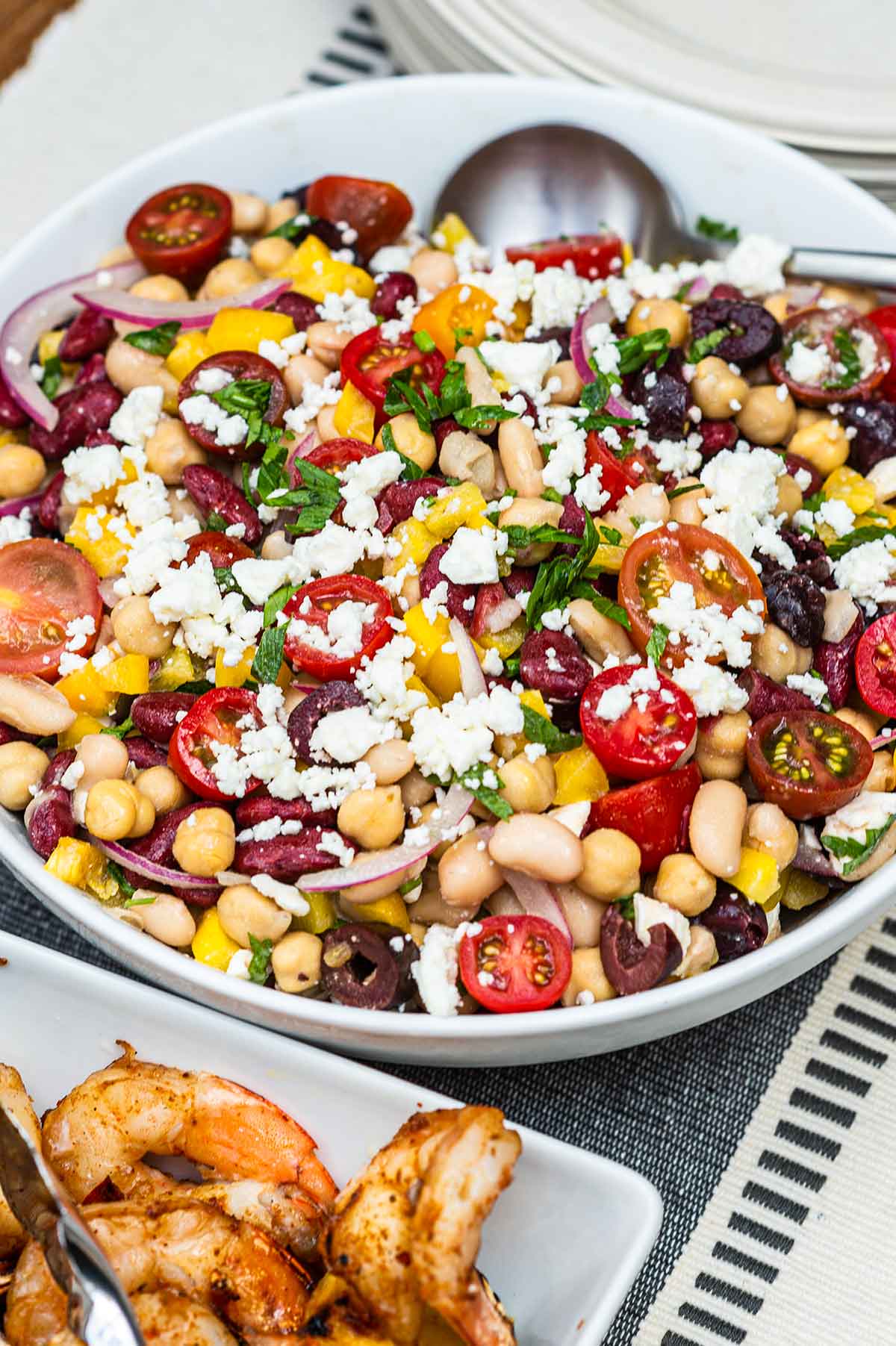 Italian Bean Salad
This vegetable protein-packed salad is made with a simple 2-ingredient Italian dressing and makes such an elegant summer side dish!
See the Recipe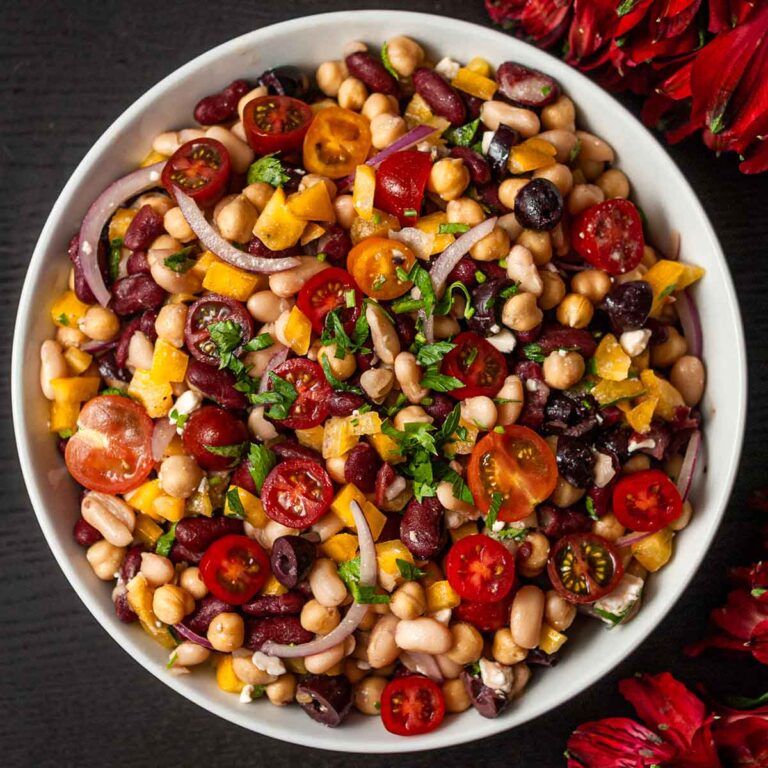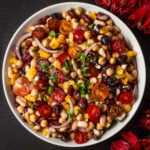 Asian cucumber and radish salad! I used Japanese ponzu sauce and sesame oil for the dressing. Ponzu is like a citrusy soy sauce. I also sprinkled this salad with a few crushed red pepper flakes to give it a little spice!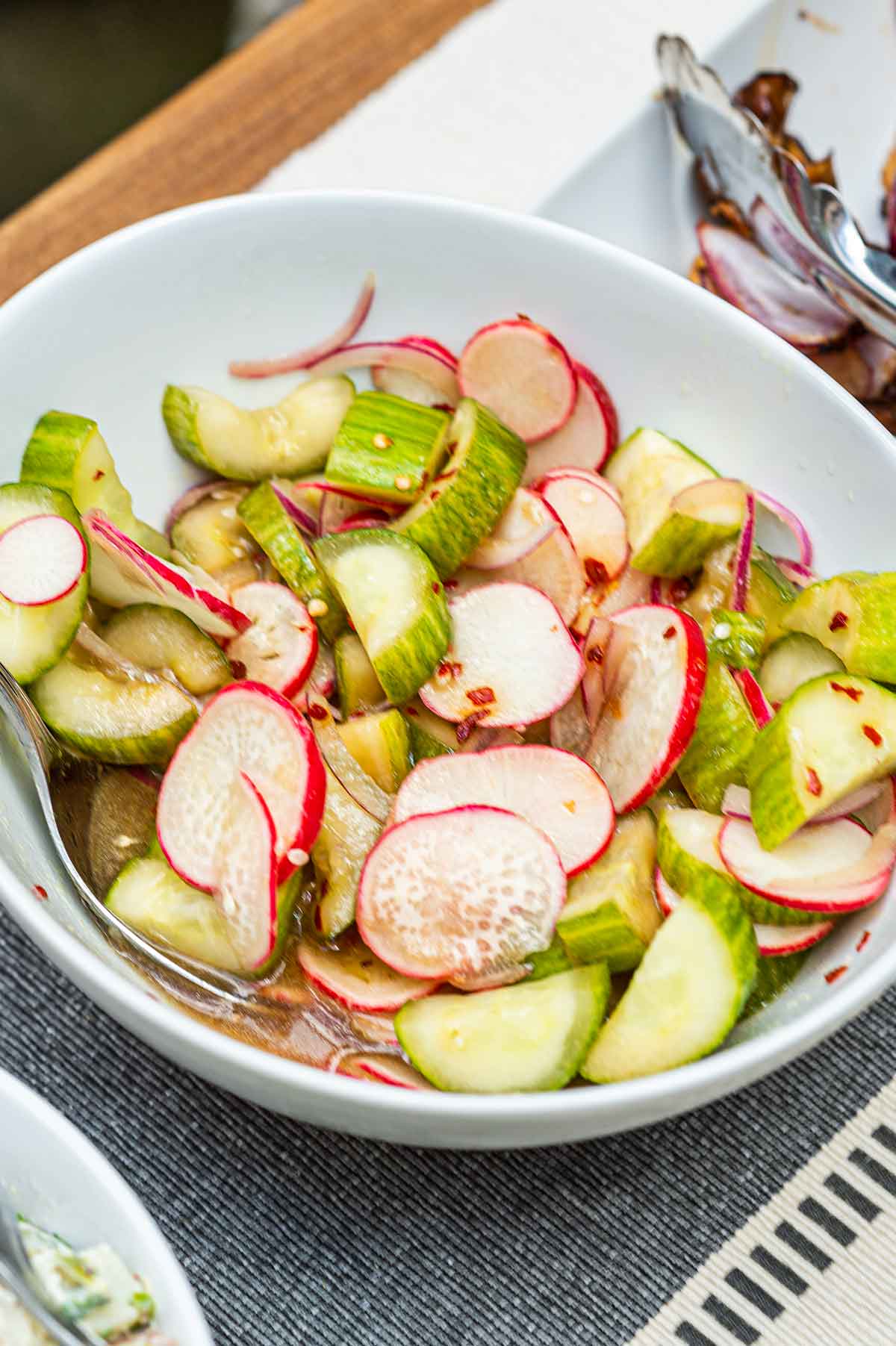 Asian Cucumber and Radish Salad
This 6 ingredient Asian cucumber and radish salad is made with citrusy ponzu sauce and a sprinkle of red pepper flakes to add a little spiciness.
See the Recipe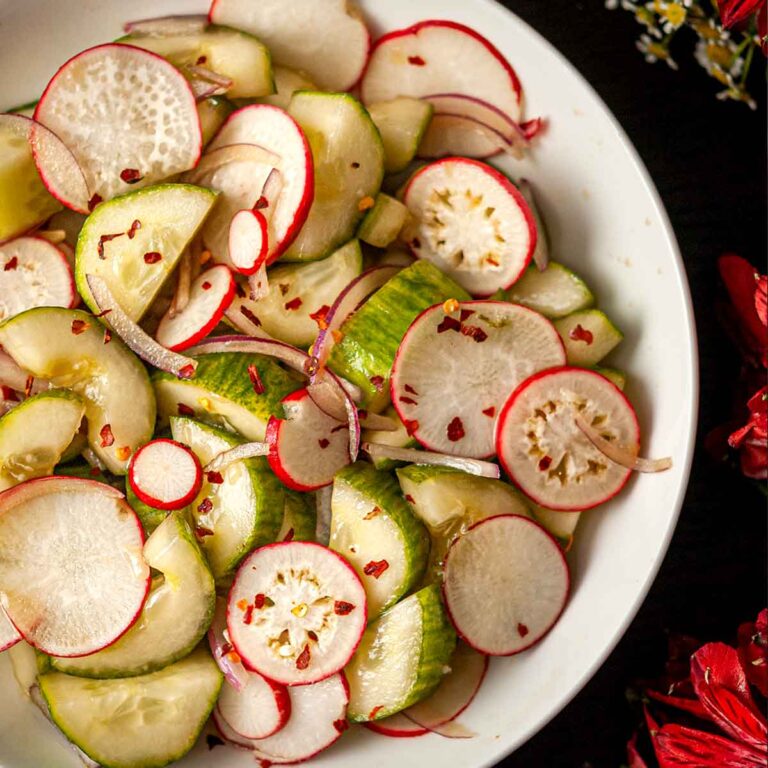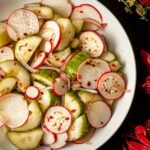 Curried coleslaw! Coleslaw is usually the most underrated side at the barbecue, so I wanted to make one with some pizazz. It's a fennel and carrot coleslaw with just a dash of curry to make it even more lively. I was shocked how tasty this came out!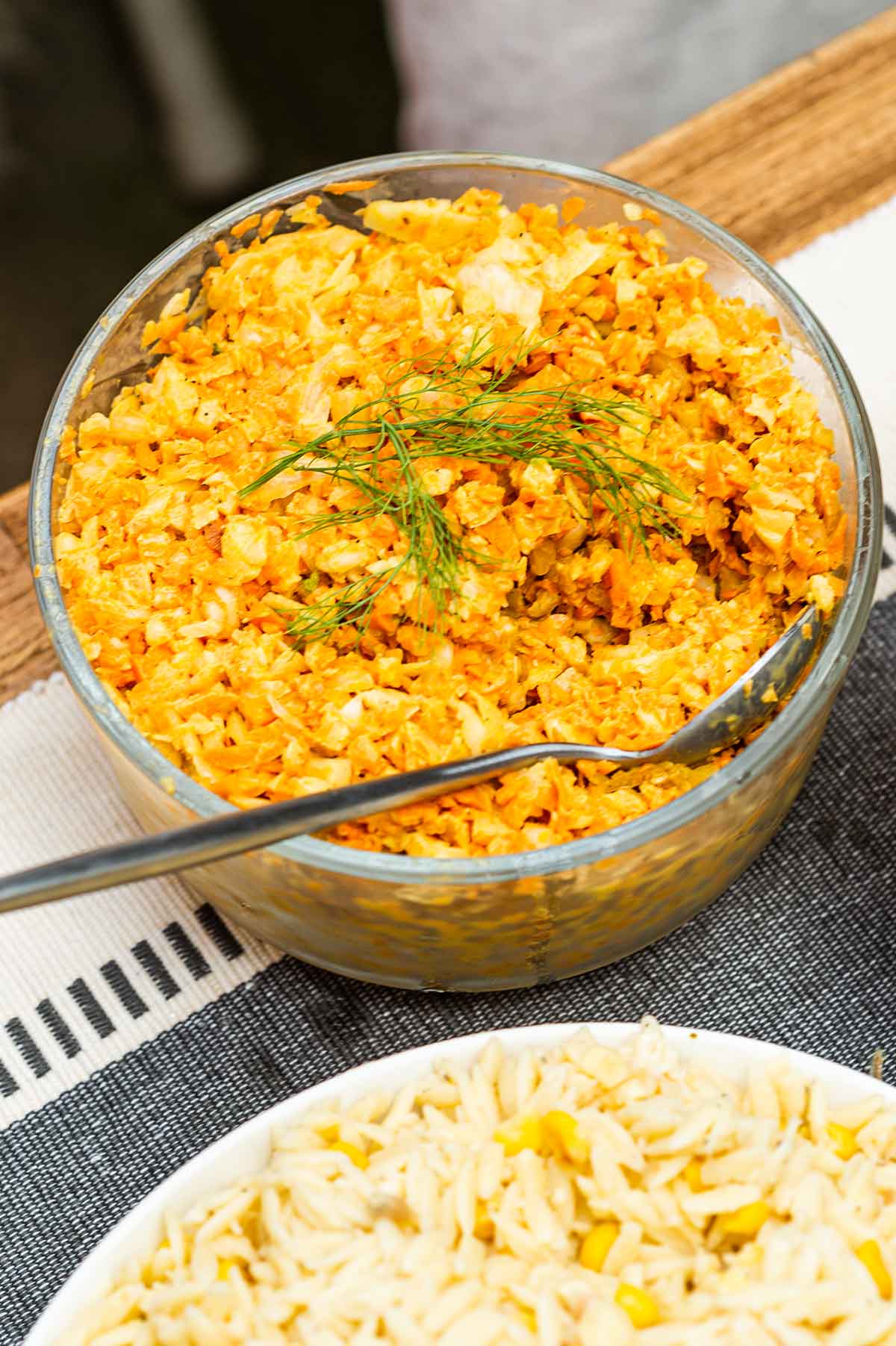 Curried Coleslaw
This easy, curried coleslaw is original in every way! It's made with crunchy carrot and fennel instead of cabbage, and offers a uniquely spiced, flavorful twist on the traditional recipe.
See the Recipe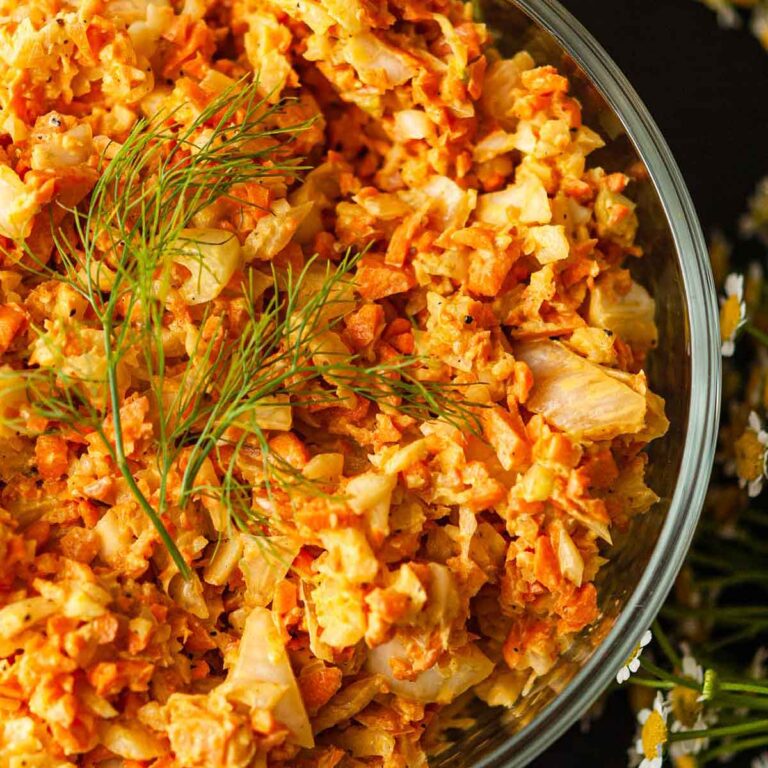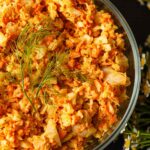 This dill potato salad included crunchy pickles, celery, and scallions with a saucy zing! This one disappeared fast!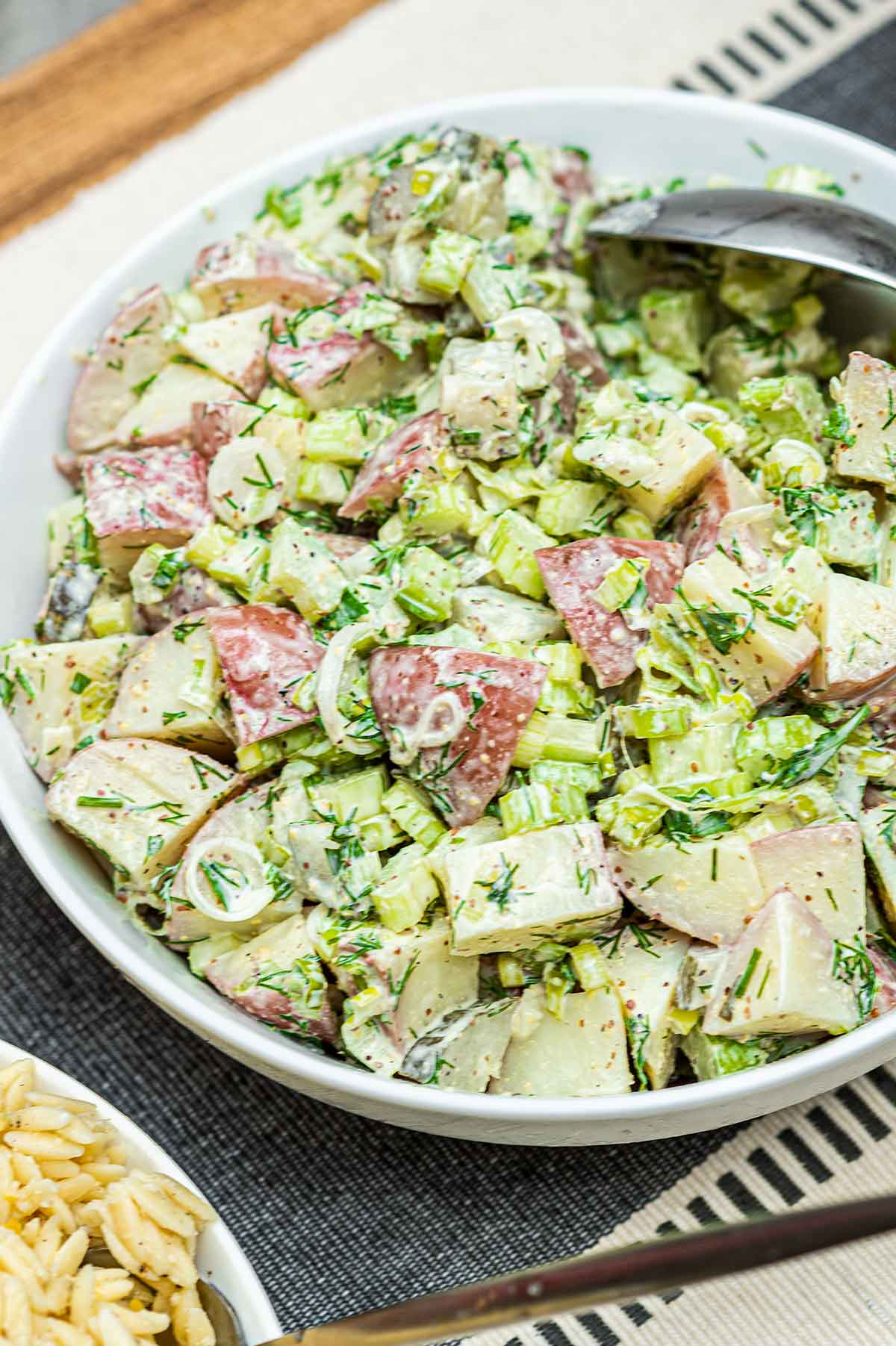 Dill Pickle Potato Salad
This easy dill pickle potato salad is simple, fresh, contains no egg, and tastes so enchanting!
See the Recipe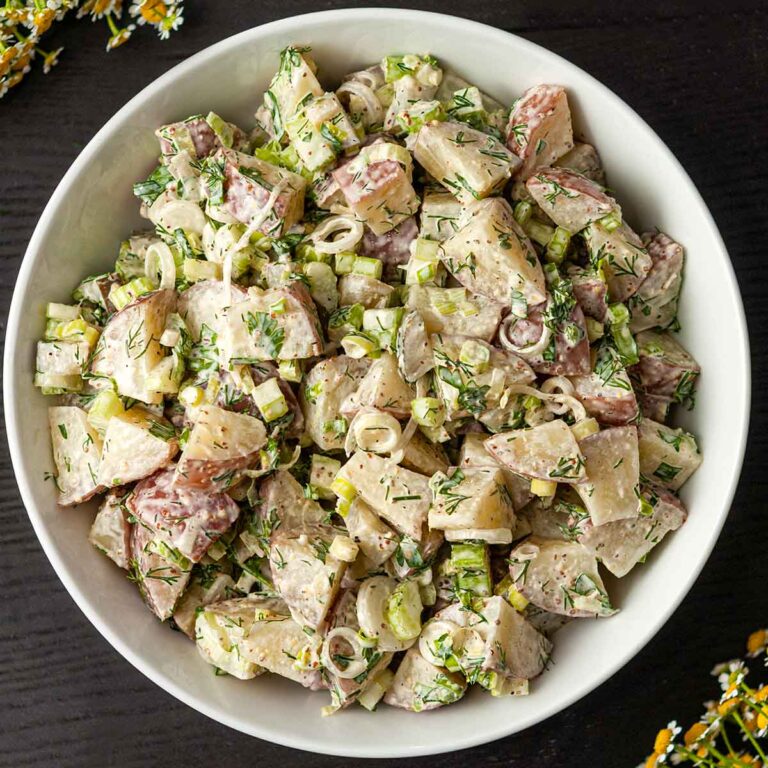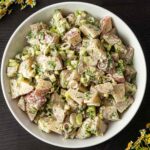 I also served a perfect, light, sunny lemon orzo. I love adding corn to my lemon orzo to make it even sunnier!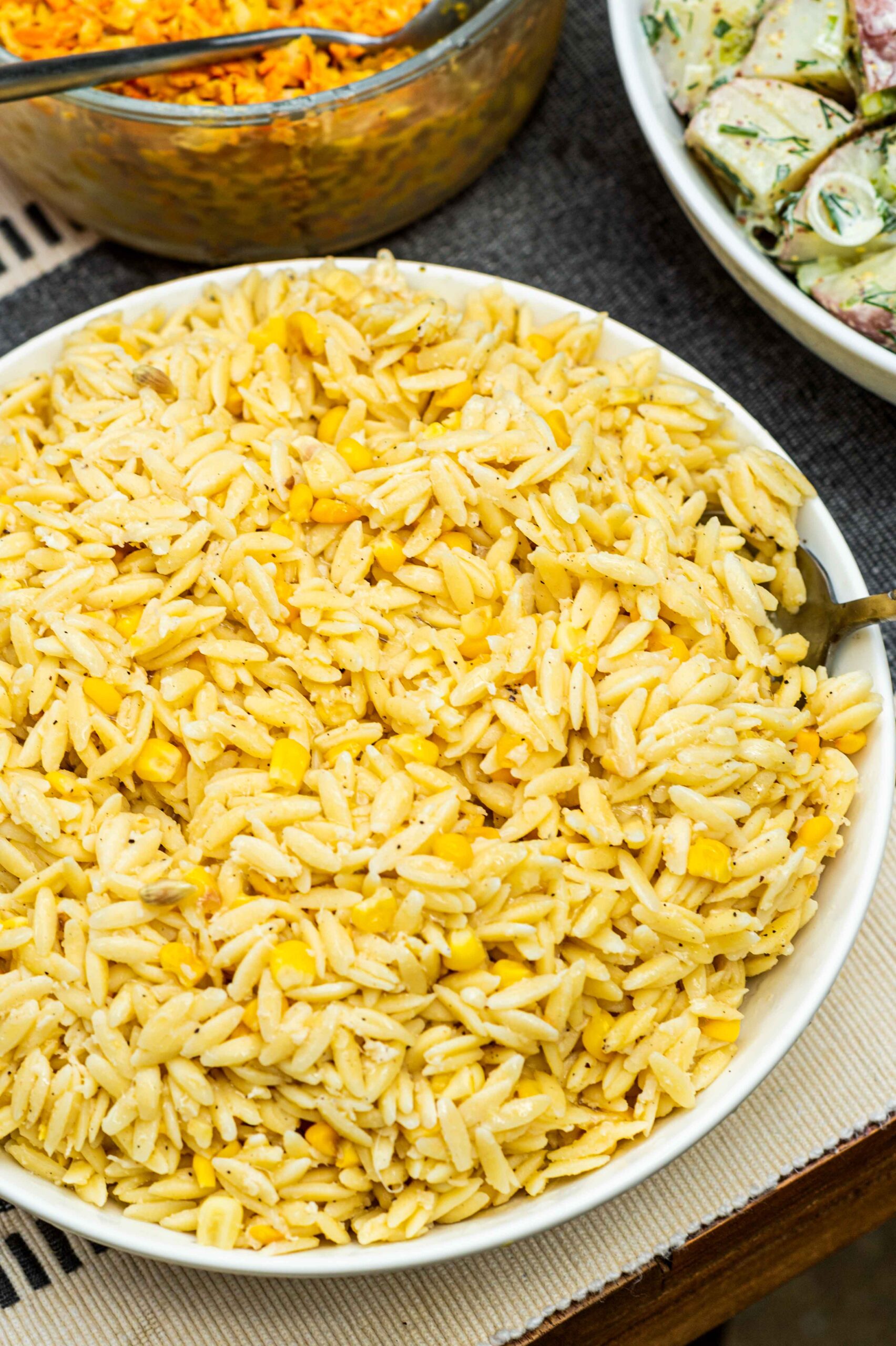 Lemon Orzo
This lemon orzo recipe includes bright, summer corn to turn up the sunshine. 
See the Recipe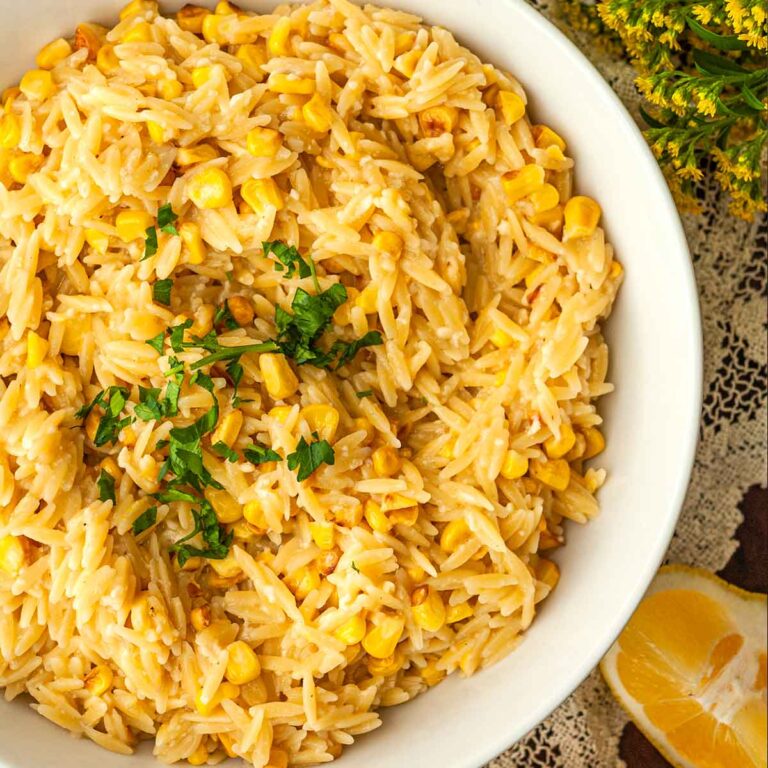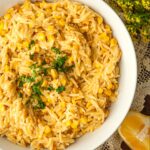 Finally (and I can't take credit for this) I made box brownies because I simply didn't have it in me to make a big dessert after all those sides! I wanted to make them extra special though, so I mixed up Ghirardelli brownie batter, poured it into my Pyrex, then added a few slices of strawberry! They cook perfectly on top!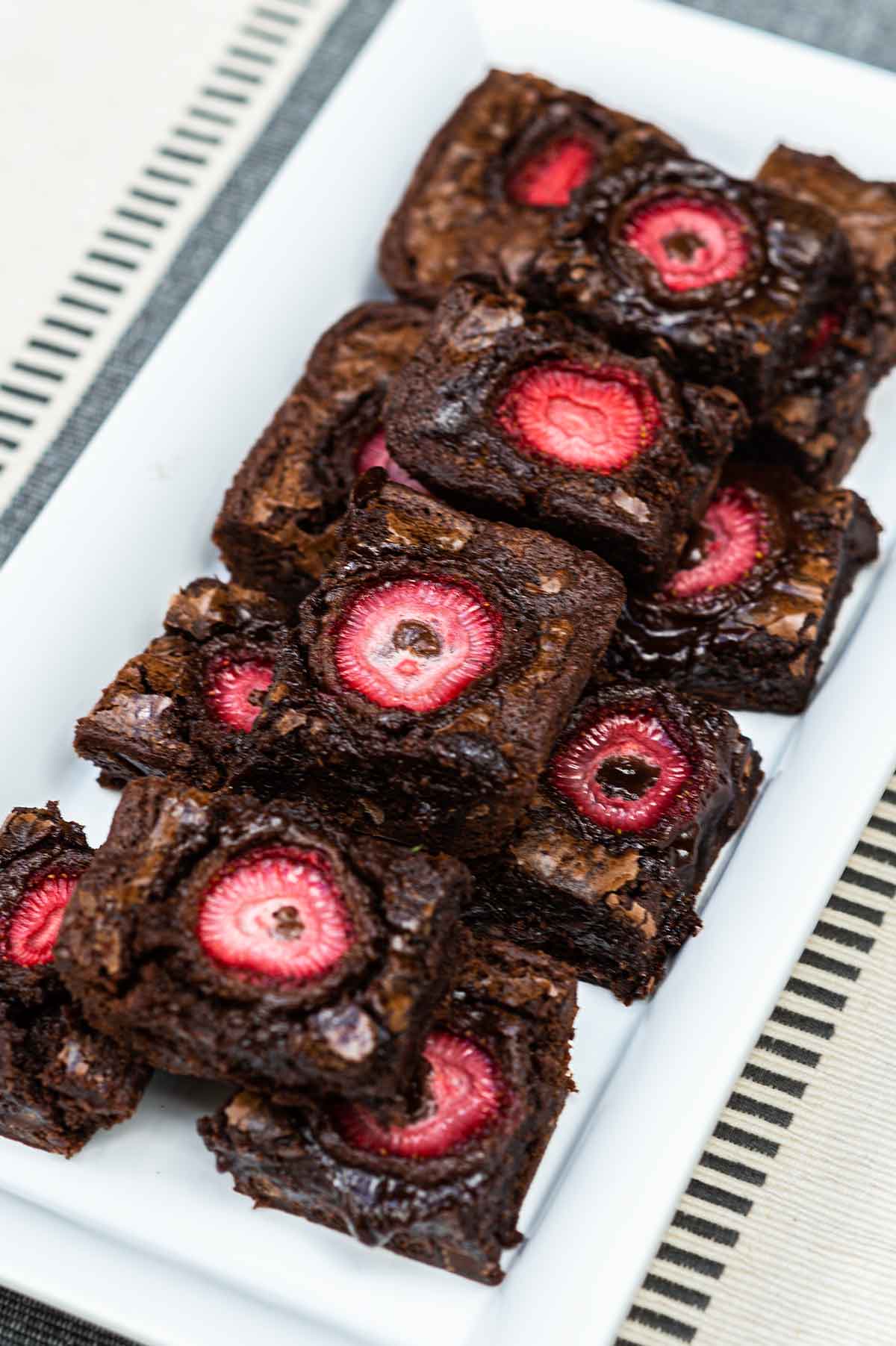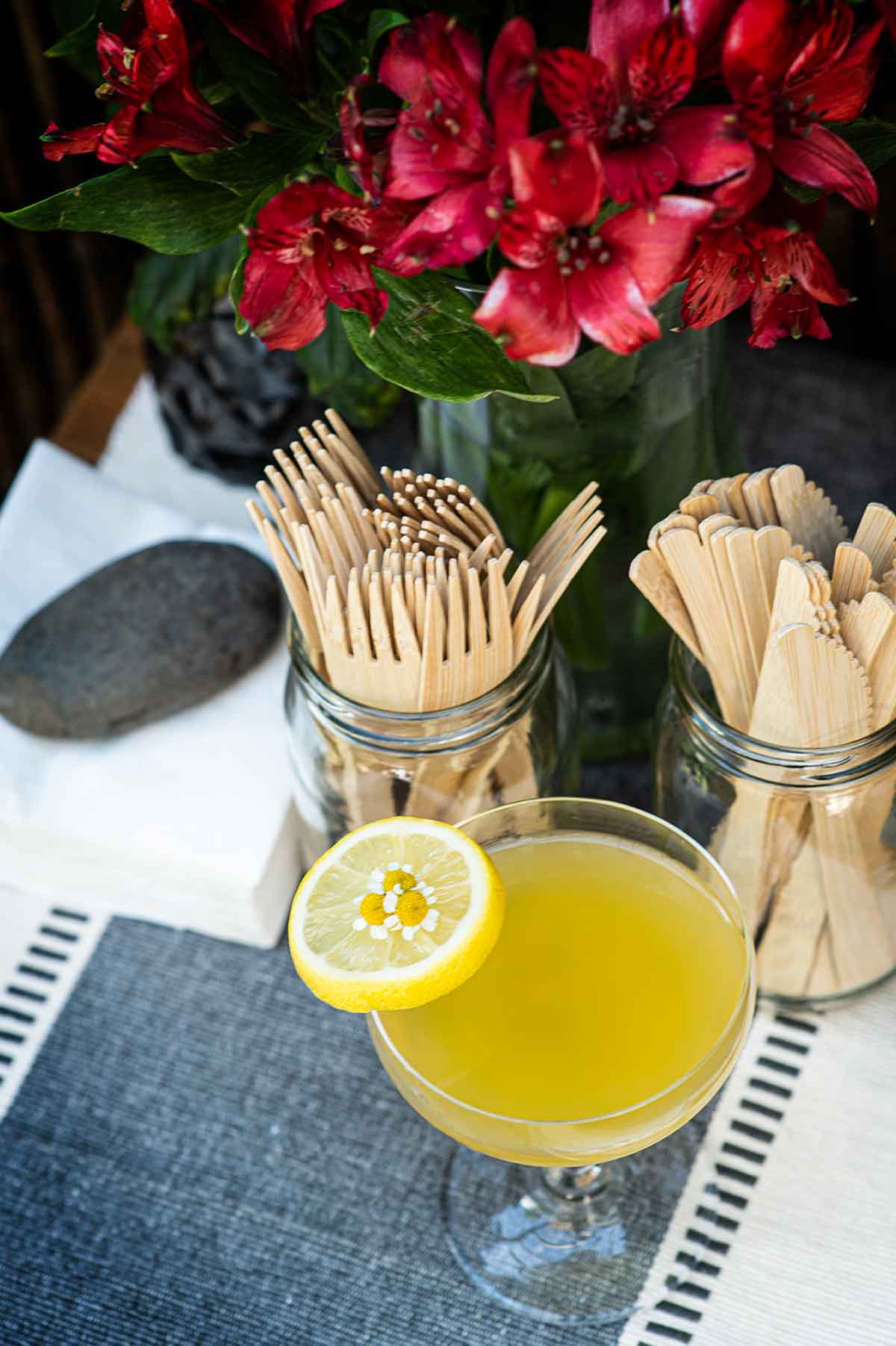 For more inspiration, subscribe to my newsletter, follow me on Instagram, on Pinterest, tiktok and Facebook! And if you ever make any of my tasty drinks or treats, take a picture and tag me. I want to see!