Pink gin adds a feminine hue to your gimlets and a flavorful note to your signature cocktails.
I've finally done it! I've jumped on the pink gin bandwagon. I was a little apprehensive at first because, apparently, it's pre-mixed with bitters – that's what gives it its pink color. Bitters and gin sounded odd to me, but GOODNESS it's tasty!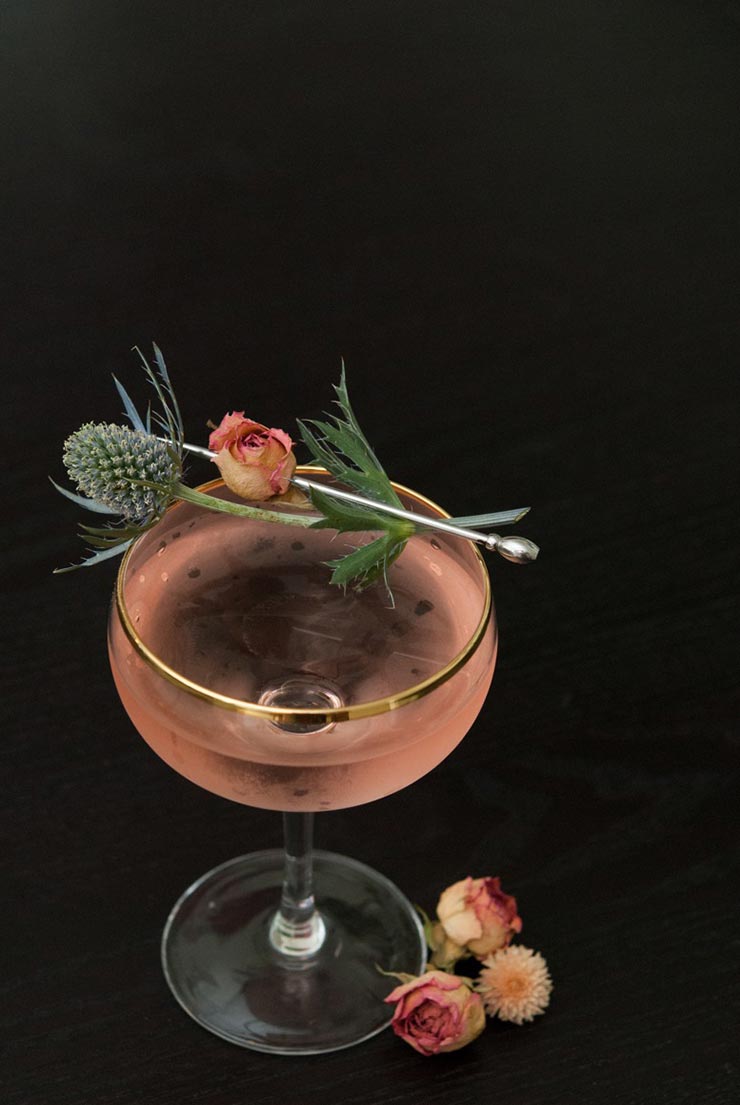 Gin and bitters was a cocktail made popular in the 19th century in England but it went out of fashion at one point.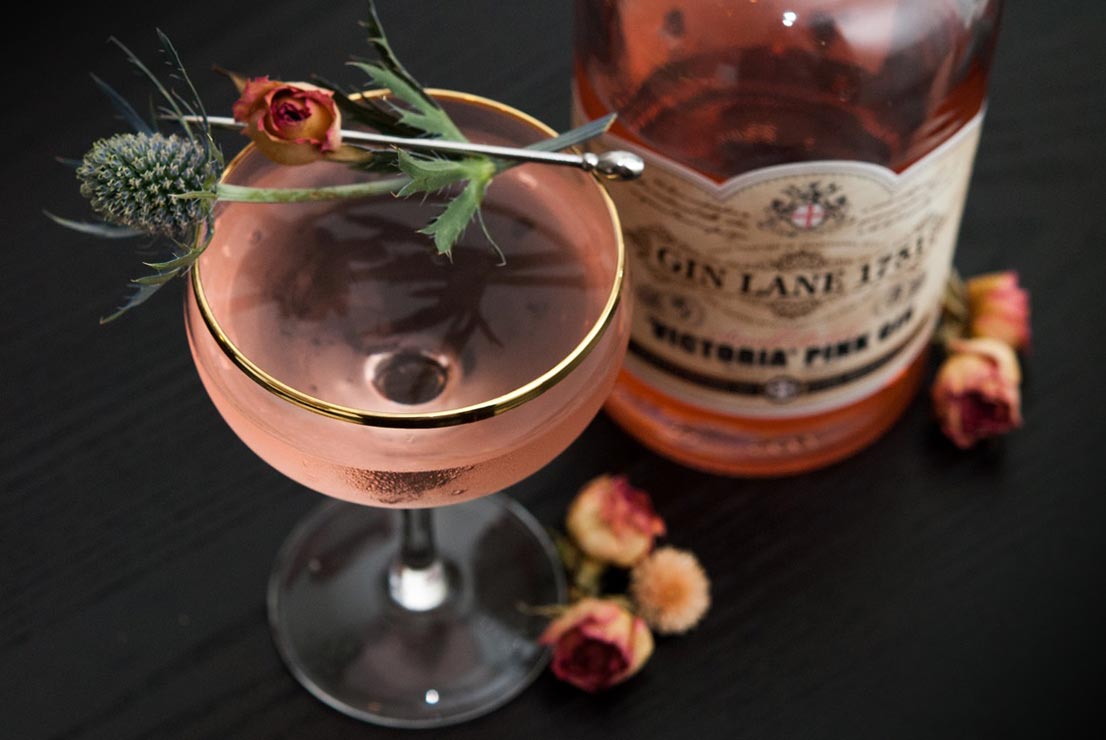 I did a little experiment to see if I could make my own pink gin with exactly the ingredients that they use in Gin Lane 1751 – the gin you see here, and I couldn't do it. It didn't taste as nice. It must just be a gin that's crafted to dance nicely with Angostura bitters.
I made a French gimlet with it, and it was simply divine! You should give it a try! Although, don't worry – I don't think this fad will be over soon. I think pink gin is here to stay.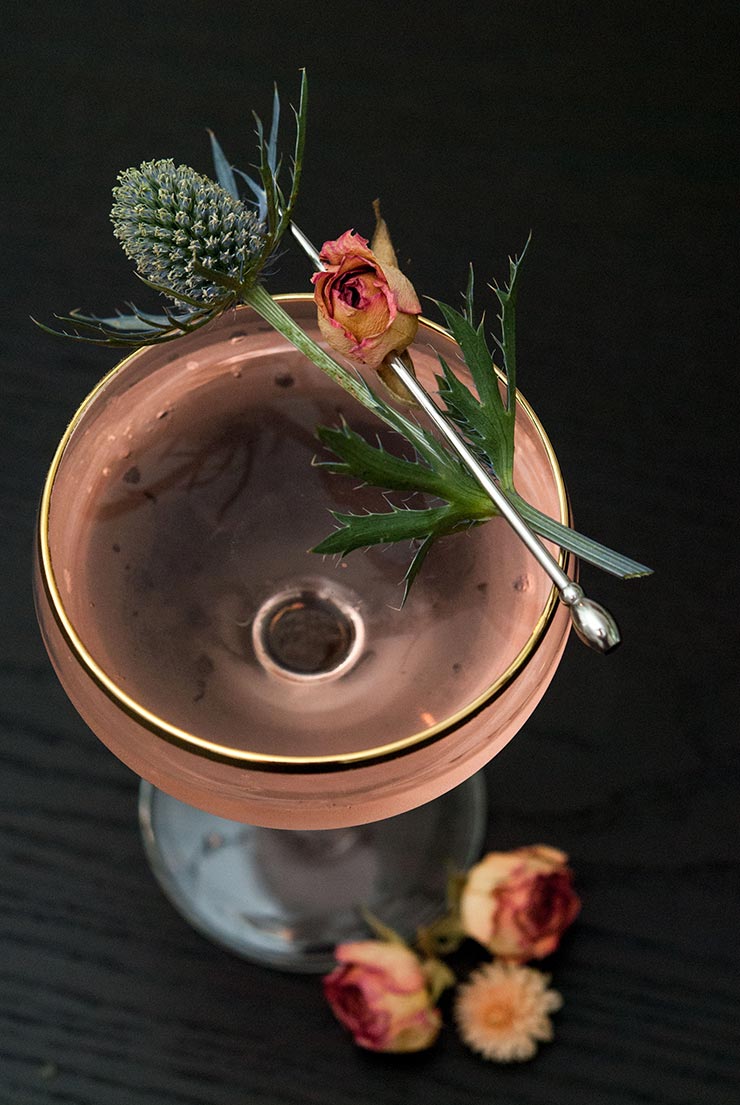 A perfectly fantastic cocktail to make with Pink gin is, obviously, the beautiful Pink Gin and Tonic! It makes a perfect Easter cocktail, or a lovely signature at your next bridal or baby shower!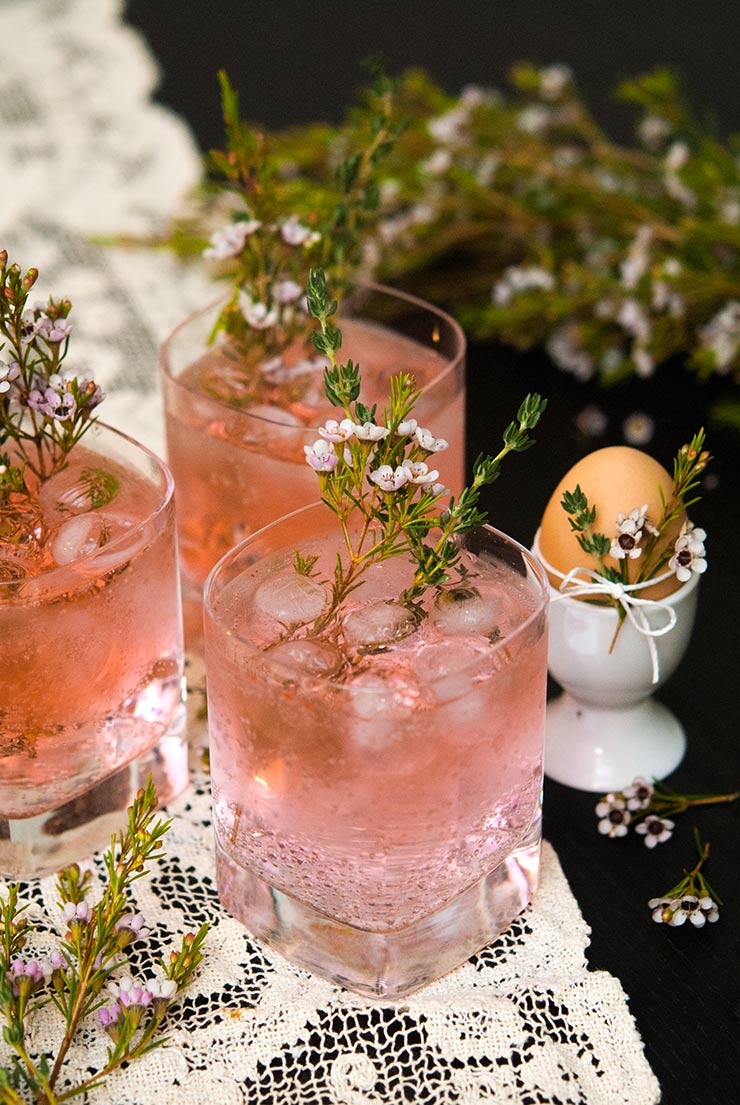 If you try this pink gin or any of my tasty drinks or treats, make sure to take a picture and tag me on Instagram! I love to see your creations! And don't forget to follow me on Pinterest for more loveliness, too.
SaveSave
SaveSave
SaveSave
SaveSave
SaveSave
SaveSave
SaveSave