You'll find cozy St. Patrick's Day stews, meat pies, corned beef and plenty of Guinnessy sauces and hearty, heart-warming recipes in this post. Both traditional recipes and creative spins on ingredients that will delight your families and friends, and leave you feeling full and loved – exactly what cozy Irish food is supposed to do.
One of my happiest memories of all, was sitting with my family in a pub in the Ring of Kerry, eating a shepherd's pie, followed by an Irish coffee – coffee with whisky and fresh cream on top, and looking over the misty, green hills out the window. It was so chilly and damp, and that meal was the coziest experience I ever had.
Here are 10, delicious, cozy Irish recipes from me, and some of my friends, to share with your family on St. Patrick's Day.
1. Red Wine Shepherd's Pie
2. One Pot Irish Stout Braised Chicken Thighs
3. Guinness & Mushroom Cottage Puff Pastry Meat Pie
4. Cauliflower & Kale Potato Hash
5. Healthy Guinness Beef Stew
6. Dump and Start Instant Pot Irish Chicken Stew
7. Bourbon Glazed Corned Beef Brisket
8. Instant Pot Irish Lamb Stew
9. Beef & Guinness Cottage Pie
10. Guinness Irish Beef Stew with Sweet Potato Colcannon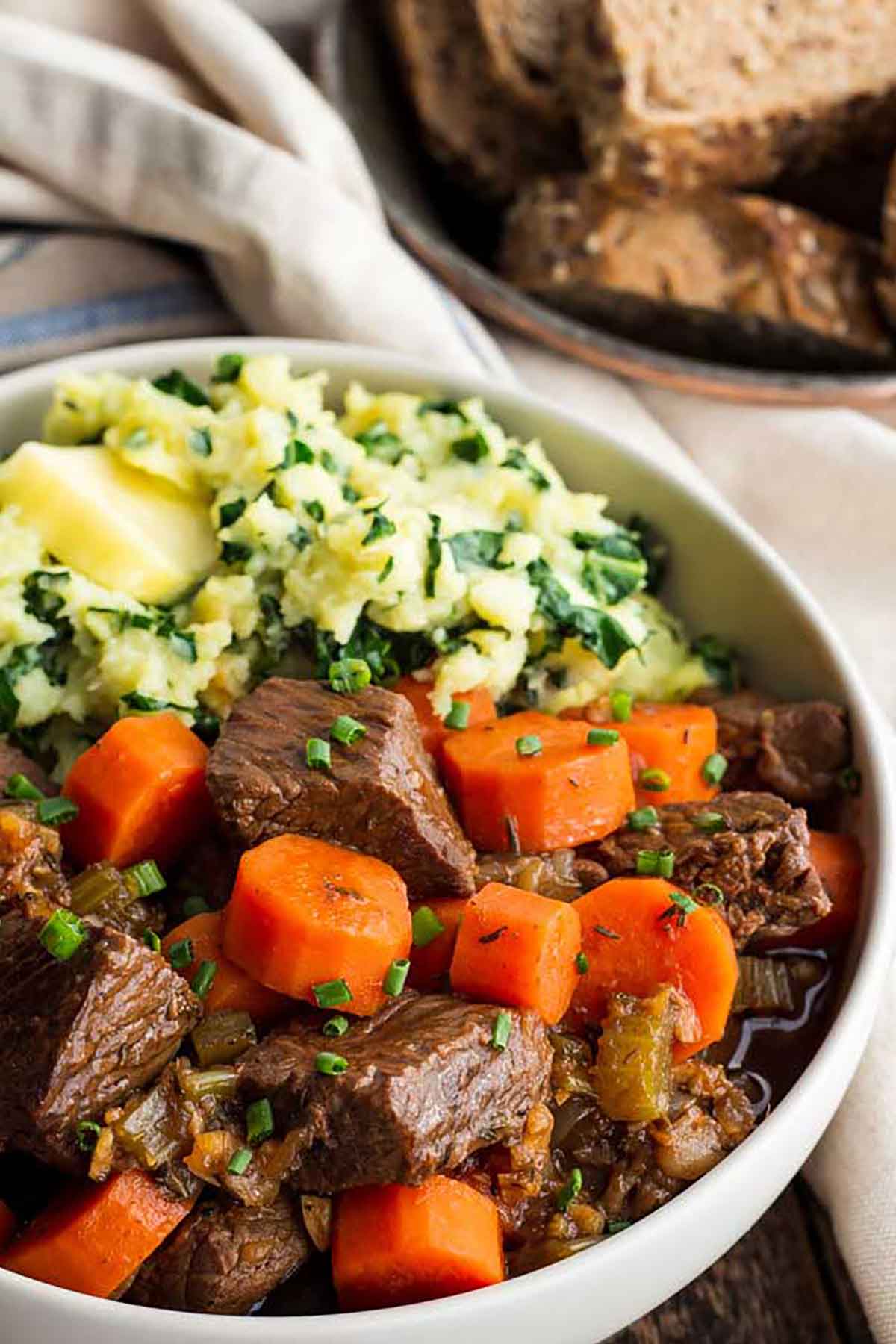 For more inspiration, follow me on INSTAGRAM, on PINTEREST and FACEBOOK! And if you ever make any of my tasty drinks or treats, take a picture and tag me. I want to see!