I had such a fun Labor Day picnic! I made lots of treats, and played badminton all day! I made dill chicken salad sandwiches wrapped with pretty yellow and white string, pesto pasta salad with summer corn, golden cherry tomatoes and fancy olives in pretty jars and, of course, deviled eggs!
Here are a few picnic ideas for your next day in the park!
I always bring a number of snacks for my picnics, but I also like to have a fancy snack tier with cheese, veggies and fruits. It's nice to have a little area where guests can just graze all day.
I thought it would be pretty to roll my goat cheese in dry edible flowers! They're easier to find than you might think! I got mine on Amazon and simply sprinkled a few on a cutting board and rolled the goat cheese gently to give it that pretty look.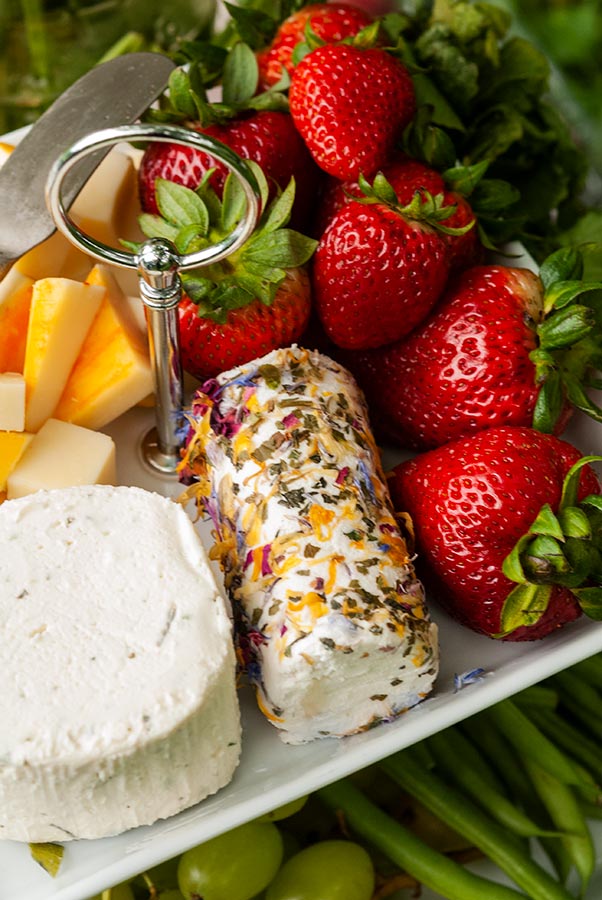 For my "main course" I made delicious dill chicken salad sandwiches with sprouts. I wanted to serve them in a pretty way, so I assembled them, wrapped them in cellophane and parchment, then I simply tied them with yellow and white baker's string. It was such a simple way to make chicken salad sandwiches pretty!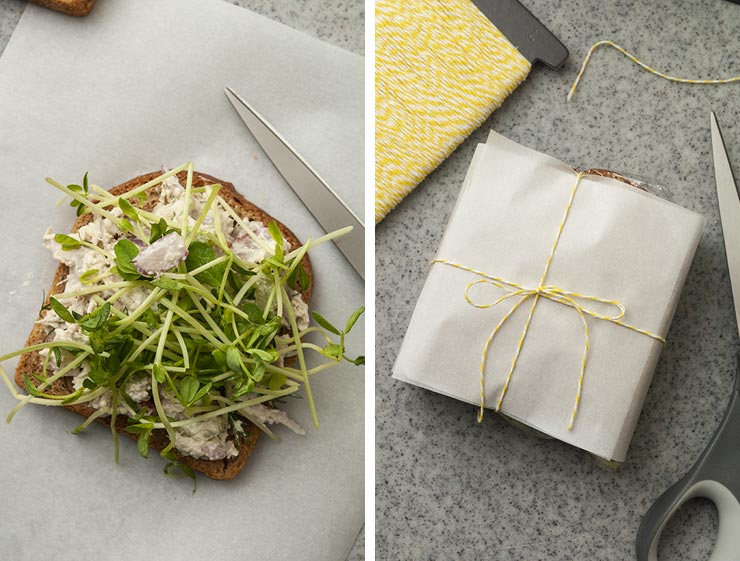 For my side dish, I made an out-of-this-world pesto pasta salad with heavenly fresh ingredients. I didn't want anyone to eat off their laps, so I spooned the pasta salad into jars, covered the tops with tin foil (jar lids tend to get lost at picnics) and covered the tops with pretty yellow fabric!
I simply cut squares from 3 different kinds of fabric, placed a rubber band around the top, then tied them with string. I trimmed the edges off the fabric and voila! The prettiest little pasta salads in the park!
I also couldn't resist making deviled eggs. These were traditional deviled eggs topped with McClure's spicy pickle juice-soaked caviar!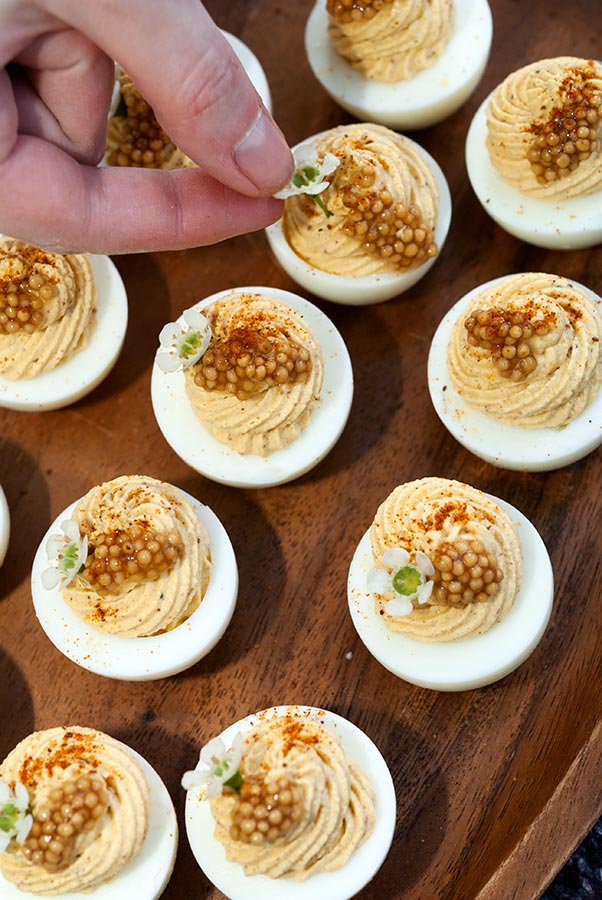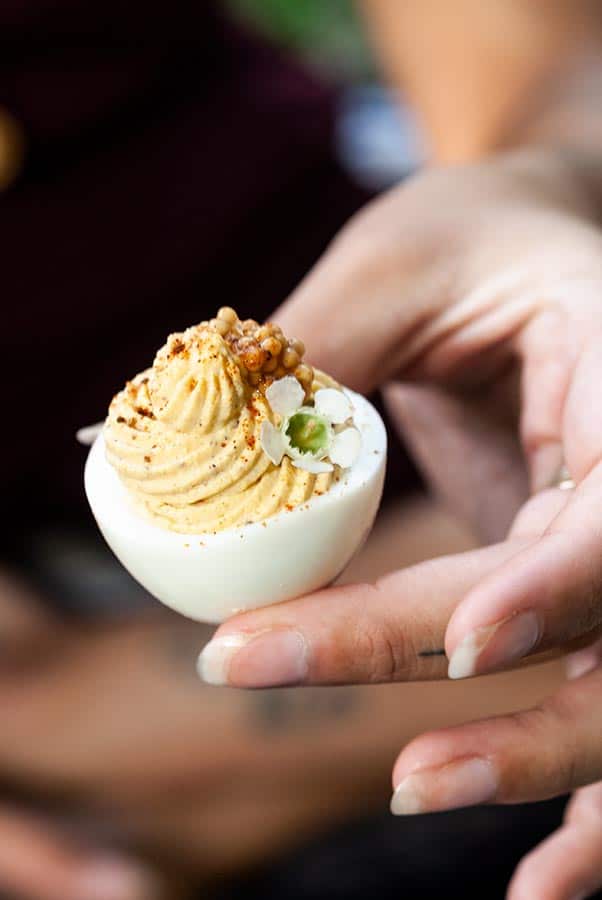 I hope you had a wonderful Labor Day weekend too!
And for even more inspiration, follow me on INSTAGRAM @shekeepsalovelyhome, on PINTEREST and FACEBOOK! And if you ever make any of my tasty drinks or treats, take a picture and tag me. I want to see!