A St. Patrick's Day dinner party is such an elegant (and delicious) contrast to some of the rowdier events at this time of year. Here are a few tips and lucky treats for your classy St. Patricks Day dinner party!
As an Irish American, I love St. Patricks Day, but I'm not the kind of girl who likes to go bar hopping, drinking green beer and passing out on 34th Street. I'm the kind of girl that likes to throw elegant dinner parties and introduce friends to traditional (and modern) Irish cuisine.
The key to creating an elegant St Patrick's Day Dinner is not to go overboard with the shamrocks and green. Just a few well placed touches make the evening so traditionally lovely.
Serve Earthy Appetizers
I created shamrock-garnished deviled eggs and stuffed mushrooms.  These mushrooms are a real show stopper! Just wait till you see your guest's reactions when they pop these in their mouths. You'll never see such a big reaction for such a tiny appetizer.
How delightful is this little deviled egg!? My tiny little Irish bacon rose deviled eggs. I also stamped some shamrocks out of basil to add another garnish. As always, I like to serve 2 different kinds of eggs.
These were traditional and curry flavored. I created those little clovers on the other eggs with basil and a clover stamp.
I made these teeny little bacon roses by cutting bacon very thin, rolling them up and baking them! If you want to know exactly how to make these yourself, take a look at this bacon rose masterclass! I'll show you how to make teeny roses like these, or big, beautiful bouquets.


Create a Simple, Elegant Place Setting
You don't need to cover everything in green or shower your table in shamrocks to have a St. Patrick's Day dinner party. Aside from a cozy shepherd's pie, I like to serve a bit of sea food for dinner, so a simple, nautical decoration makes for a perfectly elegant place setting.

Serve Just a Touch of Green
I use the shells to serve this incredibly tasty pesto scallop amuse bouche during pre-dinner cocktails. I found them for next to nothing on Amazon, and the little trident at my local Housing Works.
After I've served the second round of cocktails, I gather up all the shells from the place settings, spoon on the basil cream, and take out my soaked mustard seeds.
I quickly cook the scallops in butter, give them a good spritz of lemon, spoon them right into the shells and top them with the mustard seeds. The whole process takes no more than about 7 minutes so I'm not away from my guests for too long.
It's also not too much to add some green to your ice water. I punched a few more basil shamrocks and froze them into my ice cubes. With a little fresh cucumber, you have the most refreshing and lucky ice water!

Make Your Main Course a Cozy, Filling Meal
My red wine shepherd's pie! Some folks may think a shepherd's pie isn't fancy enough for a fancy dinner party. I couldn't disagree more! It's one of the best dinners for a chilly march evening, and you can make it a day or two before, so all you have to do is heat it up and serve.
I served it with roasted brussels sprouts and a simple spring mix salad with apple cider vinegar and olive oil dressing. Just heavenly.
Serve a Creamy Dessert
Some of the best dairy in the world is found in Ireland, so I like to make my St. Patrick's Day desserts nice and creamy. I made this perfectly lovely Grand Marnier flan with fresh cream for dessert. After all the appetizers and a fairly filling dinner, this light flan is nothing too intimidating for guests. It's so smooth and light with a hint of orange essence.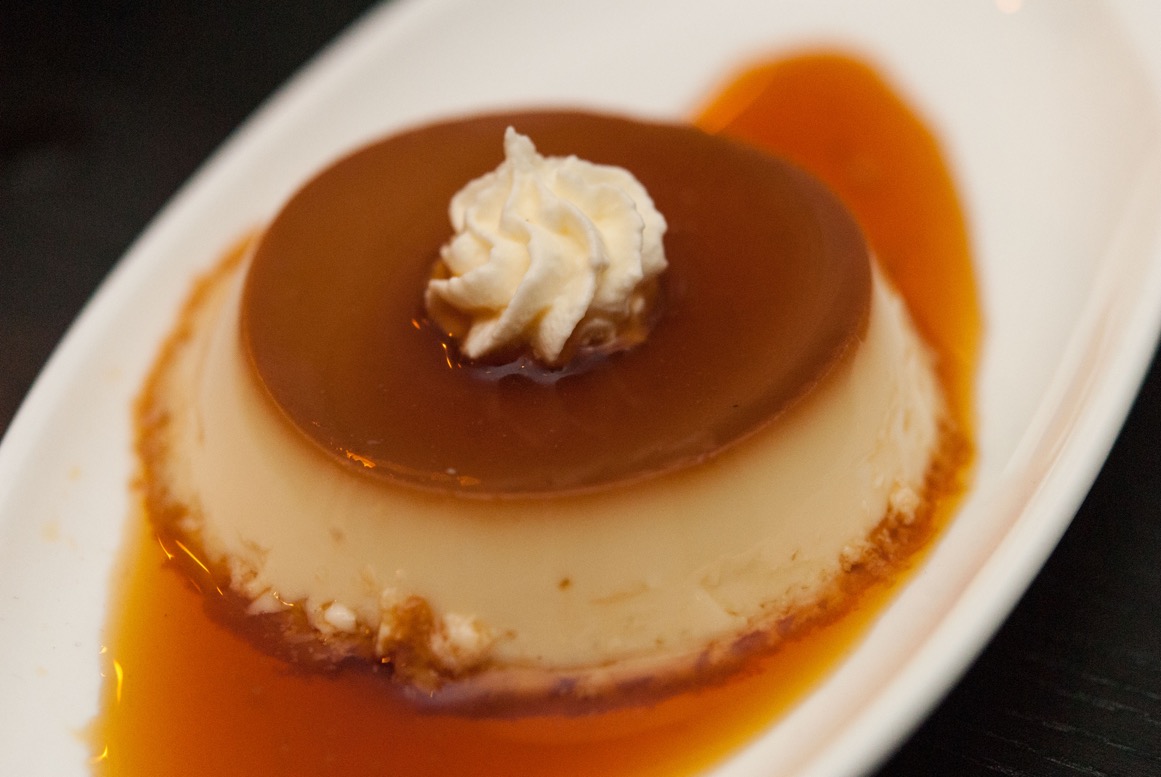 If you'd like to see more ideas for St. Patrick's day entertaining, take a look at my St. Patrick's Day Brunch! Happy St. Patrick's Day everyone!
If you try this recipe or any of my tasty drinks or treats, make sure to take a picture and tag me on Instagram! I love to see your creations! And don't forget to follow me on Pinterest for more loveliness, too.
SaveSave
SaveSave
SaveSave
SaveSave
SaveSave
SaveSave
SaveSave