It's finally pumpkin season! Time to create beautiful recipes and decorations with these gorgeous, glorious gourds! Here are 5 of my favorite pumpkin recipes and ideas for your loveliest Halloween parties or Thanksgiving celebrations.
Heavenly Pumpkin Cheesecake Mousse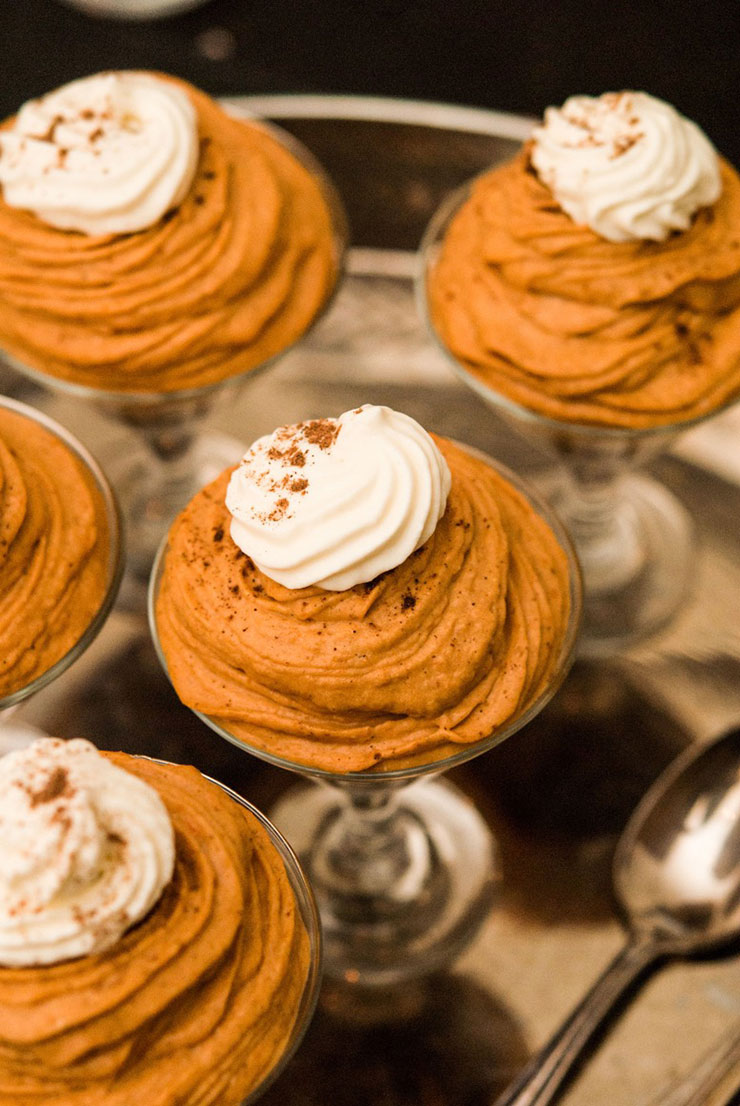 With its creamy texture, gingersnap crumble crust and layer of salted caramel, your guests will swoon over this heavenly pumpkin cheesecake mousse! It's not overly sweet, not overly spiced, just lusciously silky and fantastically easy to make!
Pumpkin Scones With Cinnamon Sugar & Whisky-Soaked Raisins
These pumpkin scones with cinnamon sugar and whisky-soaked raisins are the most perfect, crispy Autumn morning pastry! Serve them with hot apple cider, or your favorite Autumn tea!
You may be thinking you need to soak those tasty raisins for hours to get them nice and plump. Surprise! It takes only 5 minutes, and you won't believe how tender and juicy they are!
The White Pumpkin Cocktail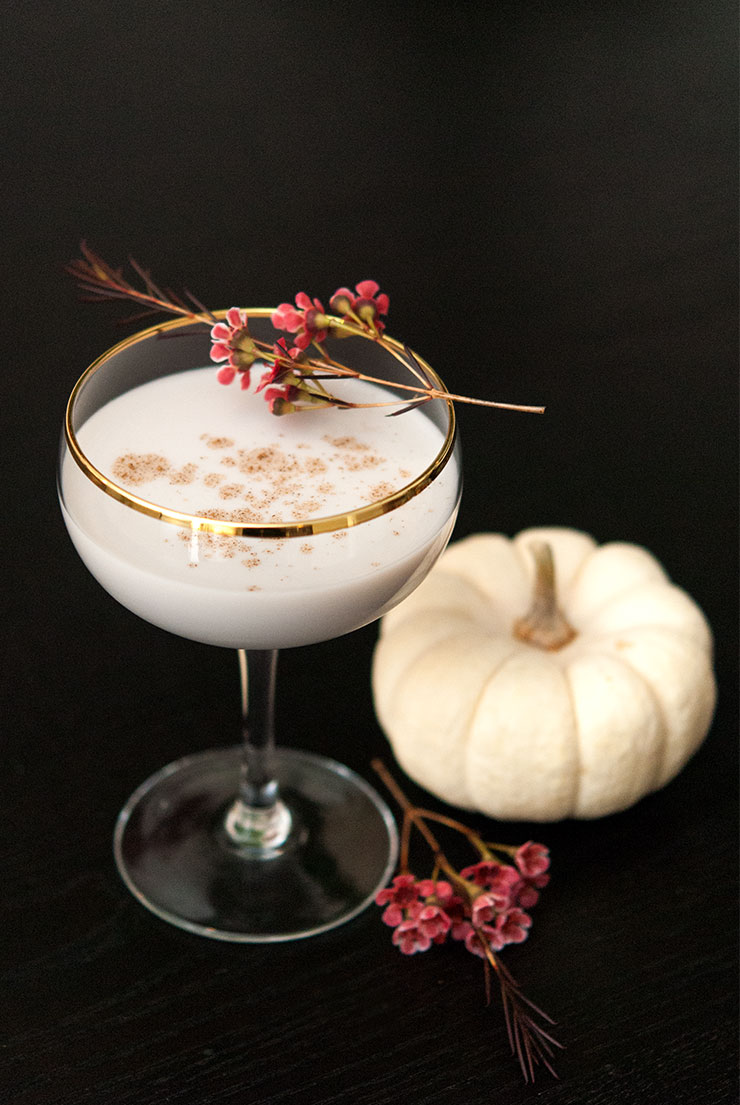 Want to keep Halloween classy? Try this elegant little vanilla, honey, pumpkin-spiced White Pumpkin Cocktail at your next cocktail party. It's perfect for the party host or hostess who wants to keep their Halloween cocktail party classy and whimsical.
Super Simple Mini-Pumpkin Pies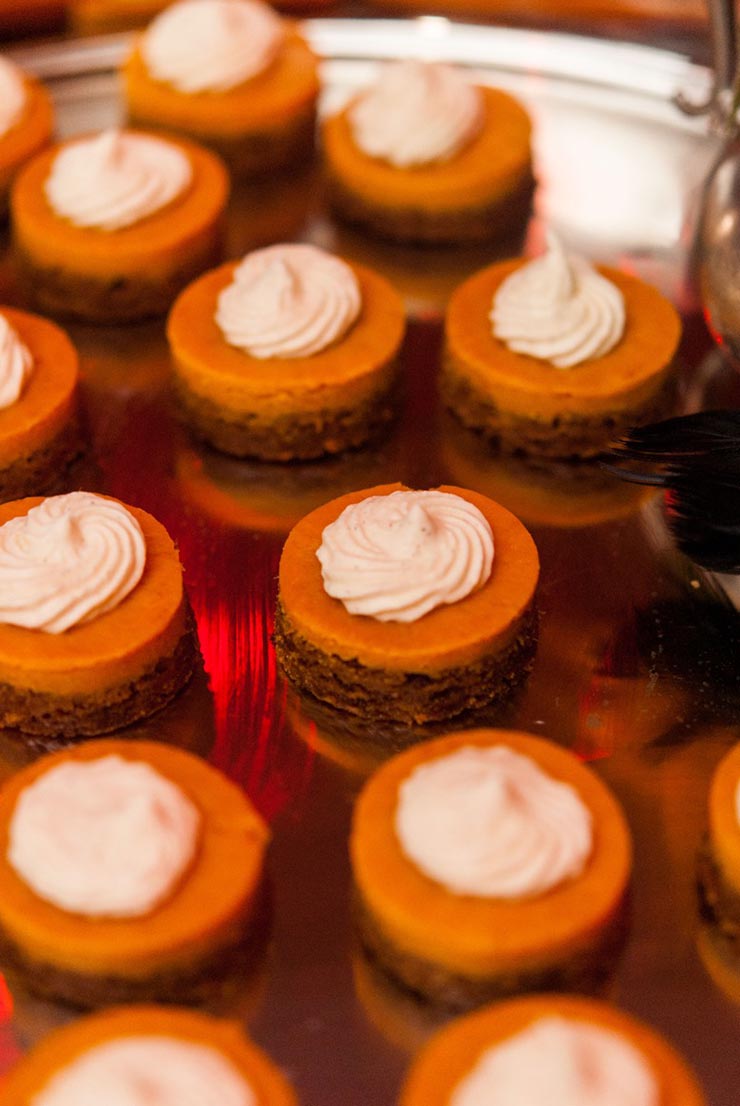 These teeny, tiny super simple mini-pumpkin pies are so dreamy, creamy and perfect for a sweet, Autumn dessert hors d'oeuvre. All you need is a little round cookie cutter to make them perfectly petite and a pastry piping bag to beautifully top them all with fresh whipped cream.
A Beautiful Halloween Appetizer Centerpiece
It might look daunting, but this tasty Halloween appetizer centerpiece is actually so easy to create! You just need a big pumpkin, some flowers and a whole lotta veggies, cheeses, fruits and other seasonal treats!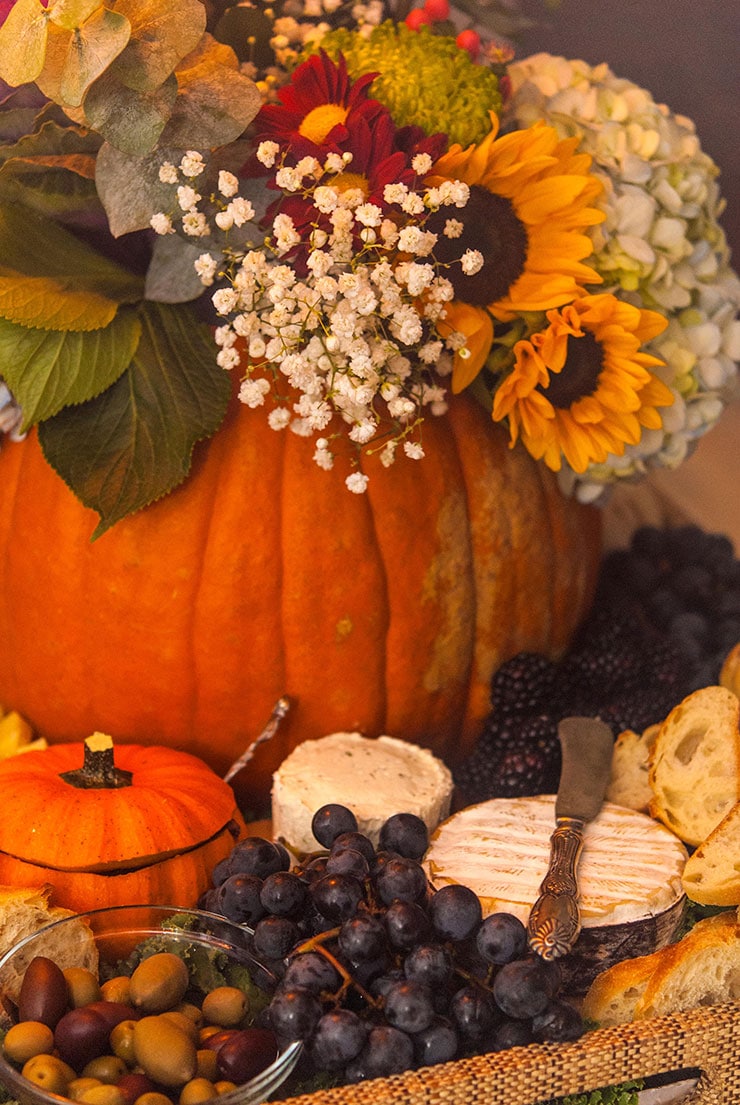 For more inspiration, follow me on INSTAGRAM @shekeepsalovelyhome, on PINTEREST and FACEBOOK! And if you ever make any of my tasty drinks or treats, take a picture and tag me. I want to see!